And so began the final day of our Iceland expedition with Arctic Adventures, and we set off from Akureyri and headed back round the ring road towards Langjökull, the country's second-largest glacier.
We were joining Into the Glacier to do just that – actually head inside the glacier itself via the largest man-made ice tunnel in the world.
Read: Iceland Adventure, day one
What lay beneath the surface of the Langjökull glacier had been a mystery, known only by a small group of scientists and glaciologists, then in 2010, Baldvin Einarsson and Hallgrimur Örn Arngrímsson had a bold and daring vision – to take people not just around and onto the glacier, but also inside the heart of the remote and extraordinary ice cap, to see the magnificent 'blue ice' which is buried deep beneath the surface.
With this bold vision in mind, top engineers and renowned geo physicist Ari Trausti Guðmundsson began studying, planning, modelling and carefully preparing for construction. What started as a dream rapidly became a reality, as passion, energy, enthusiasm and drive, combined with science, engineering, finance and political support, made it possible to shape the first – and biggest – man-made ice cap glacier ice cave.
Just getting to the entrance to the cave is a mission in itself, as it lies high up on the glacier, so first you get into an off-road coach to get to the base camp just beneath the glacier, and then you board a monster eight-wheeled glacier truck to drive up on to the ice and get to the cave entrance.
We were wrapped up warm in multiple layers, but we were equipped with waterproof overboots and jackets to keep us dry inside the cave. Once at the tunnel entrance, we walked in a hundred metres or so along carpet until we were given crampons to slot over our boots. We were then set to venture further into the tunnel system.
Our guide Adrian took our group through the winding passages and rooms, which are well lit throughout, giving them an ethereal look which really emphasised the white and blue colours of the ice. Along the way he told us what makes a glacier, how crevasses are formed, the rate at which this glacier is disappearing, and much more. Only a tiny fraction of the glacier was removed by the tunnelling, and when the operation eventually wraps up, the tunnels will disappear as the glacier moves and compresses, but being able to see beneath the icy surface was a truly eye-opening experience.
In summary
Our Iceland adventure was a true expedition, and we crammed an awful lot into our six days on the road. We covered some serious mileage in our 'Arctic Trucks' Toyota Landcruiser, including river crossings and rough off-roading through the Highlands. We saw icebergs drifting serenely out to sea. We dived in a mountain lake with impossibly clear water. We relaxed in hot thermal rivers and baths. We explored hydrothermal chimneys swarming with marine life. We saw humpback whales on our surface intervals. We marvelled at majestic waterfalls. And, of course, we dived Silfra Rift between the American and Euroasian continental plates. Plus we were treated to some spectacular scenery throughout our epic journey around this stunning country.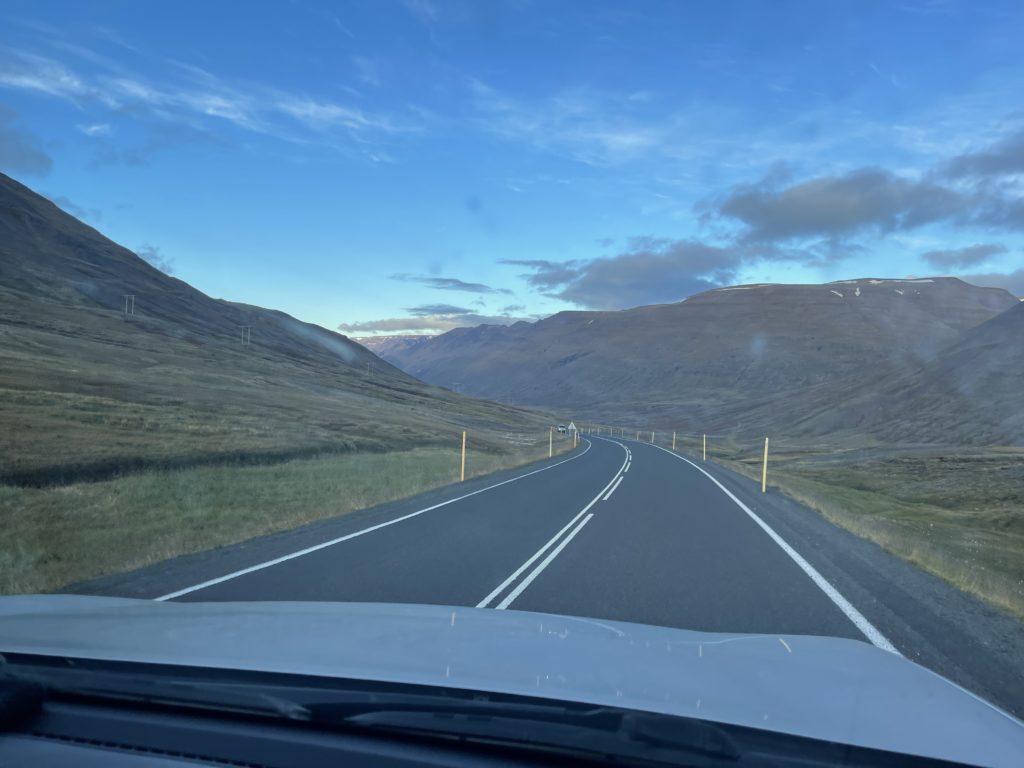 Some may bring up Iceland's whaling traditions, but there is only one commercial whaler left, his sons have no interest in continuing the family business, and the government is looking to ban the practice in 2024. Plus, the more people who partake in tourism on the island, including whale watching, the less likely it is that whaling would ever be considered in the future.
Iceland is not a cheap holiday location, but it is for sure a bucket list destination, with some genuinely unique dives to be explored, all wrapped up with some amazing topside scenery and attractions. We were blown away by the entire experience – one to save up for, for sure.
NB: Massive thanks to Eliska Mencova and the Arctic Adventures operation for this epic Iceland odyssey.
Photo credit: Mark Evans and Byron Conroy