Scuba Diving In Southeast Asia
Southeast Asia is world-renowned among the diving fraternity, and for good reason, it is home to the fabled Coral Triangle of marine biodiversity. Whether you opt for a land-based vacation at one of the world-class resorts in the region or embark on a liveaboard adventure to more far-flung destinations, you are assured of some of the best diving on the planet. With more than 20,000 islands scattered through the Pacific and Indian Oceans, you certainly have plenty of choices!
However, there is far more to Southeast Asia than just diving – you can delve into a rich and varied history, savour mouth-watering food, and enjoy exploring stunning topside scenery.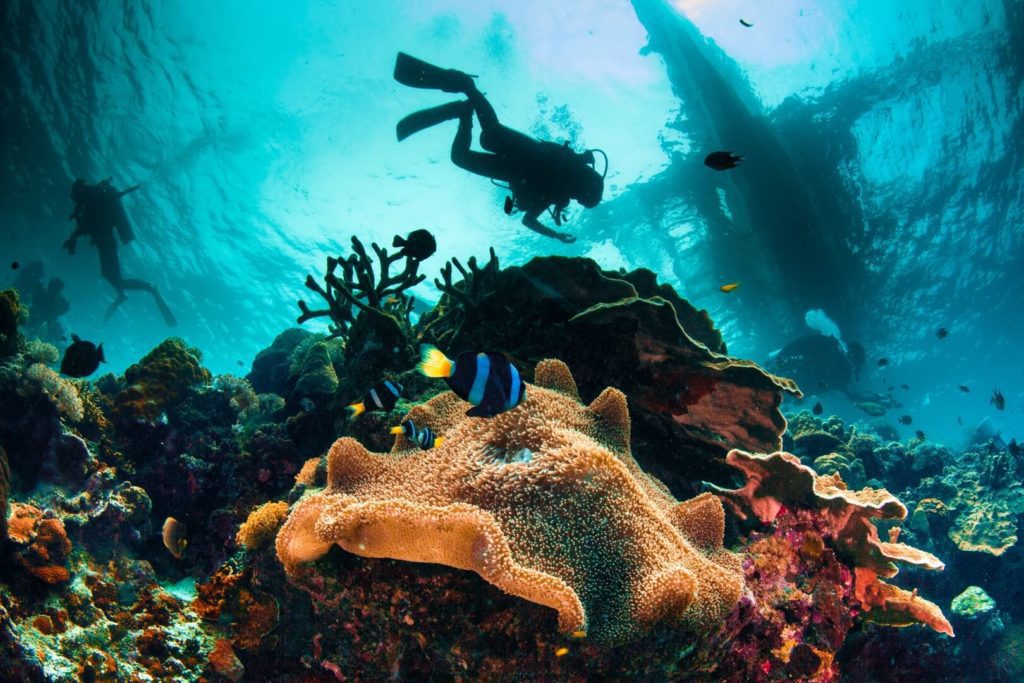 DID YOU KNOW? - Angkor Wat, in Cambodia, is the largest religious temple in the world, and it is estimated took 30 years to build.
Top Dive Site Editor's Pick (Adrian Stacey)
This section takes in some of the world's top dive locations, so narrowing it down is no easy task when there were so many contenders, but I doubled down and managed to come up with three 'must-dive' destinations.
Indonesia
Indonesia is the world's largest island nation, and boasts some 17,000 islands! Stretching between the Indian Ocean and the Pacific Ocean, as you can imagine, it boasts some of the world's premier dive hotspots, including Raja Ampat, North Sulawesi, and Bali, Komodo, Wakatobi, the Banda Sea – the list is virtually endless.
The diverse reefs of Indonesia host more than 25 percent of the world's fish species, as well as more than 72 percent of the global coral species, so there is plenty to see. In fact, Indonesia is often said to be the world's epicentre of biodiversity, alongside the Philippines, with the greatest marine life variety ever recorded on the planet.
The macro denizens of the Lembeh Strait have to be seen to be believed, while the walls of the Bunaken Marine Park are stunning. Bali boasts a world-class shipwreck in the form of the Liberty, and Komodo – as well as the ubiquitous dragons – has ripping currents and drift dives to thrill even the most jaded diver.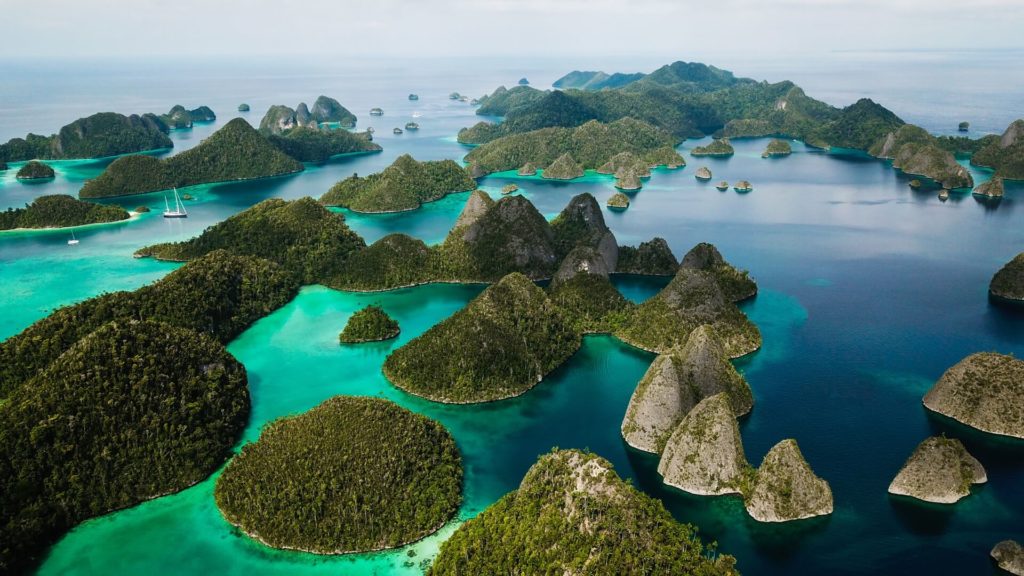 DID YOU KNOW? - There is a saying in Thailand that you don't have to worry about falling coconuts because coconuts have eyes.
The Philippines
The Philippines is made up of more than 7,000 islands and, as mentioned above, together with Indonesia is located within the famed Coral Triangle of marine biodiversity, so visitors will be blown away by a sublime blend of lush coral reefs, abyssal walls, and a huge variety of fish life, including macro critters and large pelagics. On top of that, you can also find World War Two shipwrecks!
Anilao is world-renowned as a muck-diving destination, while the pristine protected reefs of Tubbataha are swarming with vast schools of fish. Puerto Galera has an amazing reef and wall dives to suit all levels of diver, while in Malapascua, early morning dives promise a close encounter with elusive thresher sharks. Coron Bay offers up the opportunity to explore World War Two shipwrecks in a sheltered environment.
You can stay in a resort, or venture out on a liveaboard, and whether you are a relative novice diver or a hardened veteran, you will find much to enthral you in these warm, tropical waters.
Thailand
Thailand covers an area of 513,000 sq km and, when looking on a map, resembles the shape of an axe. The country has three coasts – the southeastern coast, the southern Gulf of Thailand, and the Andaman coast.
There is a multitude of diving options available around Thailand, particularly in the Gulf of Thailand and into the Andaman Sea, where you can expect to see everything from the smallest critters to mighty leviathans like manta rays and whalesharks.
Locations such as Koh Samui, Phuket, Koh Lipe, Koh Phi Phi and Koh Tao are all hotspots for diving, offering lush soft corals, wreck dives, pinnacles, walls, drift dives, and colourful marine life.
Into the Andaman Sea, venture out on a liveaboard to explore the Similan and Surin Islands, and the world-famous Richelieu Rock, which is known for pelagic sightings.
BEER BATH - Some people in Malaysia wash their babies in beer to protect them from diseases.
Find more inspiration for your dive trips this year in the Ultimate Divers Guide.
Meet The Asia Pacific Operators