Today I'm breaking down ten of my favourite fins right now in 2022 in ten different categories. I've focused on more scuba-specific fins instead of freediving or snorkelling fins. If you want to check any of these fins out online, head to one of our online dive stores by clicking on an affiliate link and shopping around, but for now, let's dive straight into the first pair of fins.
Best for Style $$$$$

The TUSA HyFlex SWITCH probably gives you the most choices of colour; as always, they match the colours of their masks and snorkels. TUSA has always led the way regarding options of colour in their gear, and the Switch comes in six colours, nine if you count the Pro version, and they have Tusa's modern style and flare.
And they're great fins as well. The soft section of the blade is made from something Tusa calls Purimax, which turns the central area into a scoop and stores energy. The blade starts high up and angles downwards so that you can walk easier on the deck and still have an efficient angle of attack. And the Hyflex in its name means that you can separate the blade for more accessible travel and storage.
Best for Travel $$$$$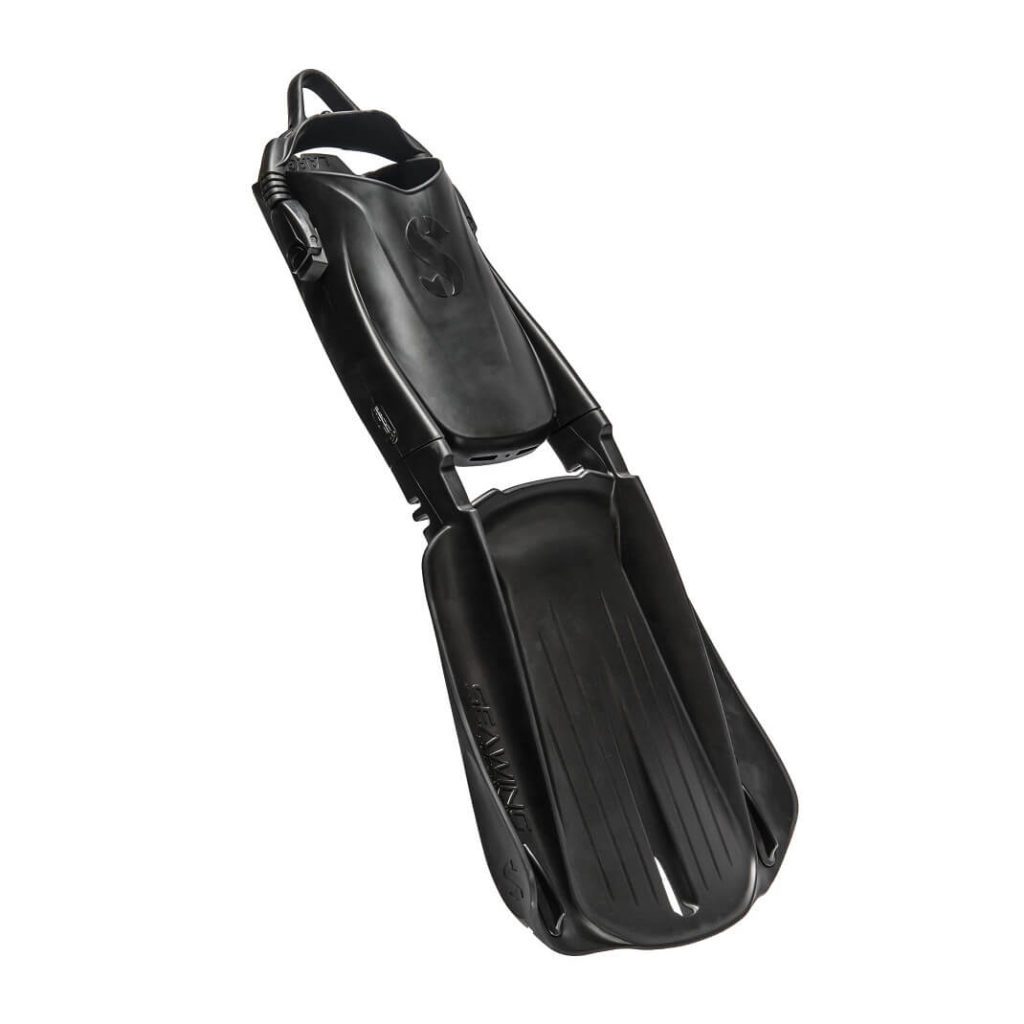 The Scubapro Seawing Supernova are brand new for 2022. It isn't the first time we've seen something like this, but it is a clever concept with some legs. The foot pocket and blade are separate. This has two benefits; first, you can pack your fins more readily into a smaller bag. Typical fins can be a bit of a pain to get into a bag, especially if they have a bend, but if you can separate the foot pocket, that makes life much easier.
The second benefit is that you can swap the open heel foot pocket you dive at home with your drysuit boots and get a separate full foot pocket or a smaller foot pocket for diving in warmer water. Down the road, I'll wager that one of the people in Scubapro R&D has had the idea to create other blade designs so that you can keep the same foot pocket and swap the blade for different diving at a later date as well.
Best for the Environment $$$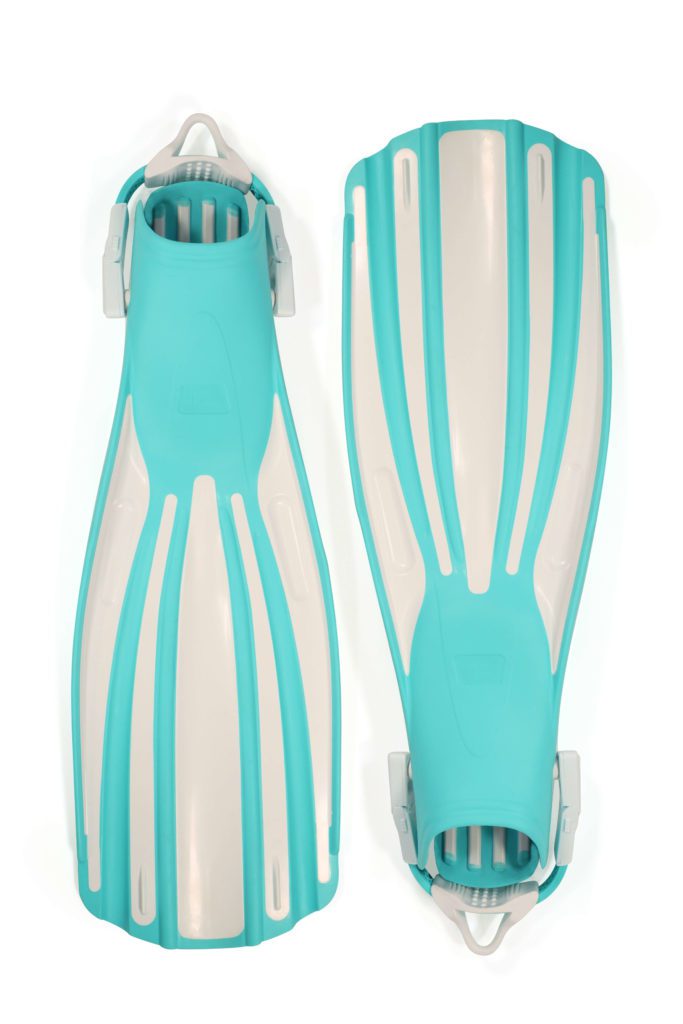 The Fourth Element Rec fins are named for recycling. Unlike fins that use natural rubbers, which are still better for the environment than plastic, the Rec Fins are made from post-consumer plastic waste. So, the Rec Fins actively take plastic out of our environment and make them into fins to keep them out of the ocean. Well, I guess they technically go into the sea, but then they end up in your kit bag at the end of the day, not the ecosystem.
The familiar four-channel design is a strong all-rounder for any level of diver, and they're made from recycled polypropylene and recycled thermoplastic rubber. They don't even come in a bag because, let's face it, your fins don't need a bag. So, if you care for the environment and want a good pair of fins, look at the fourth element, rec fins.
Best for Bare Feet Fin $$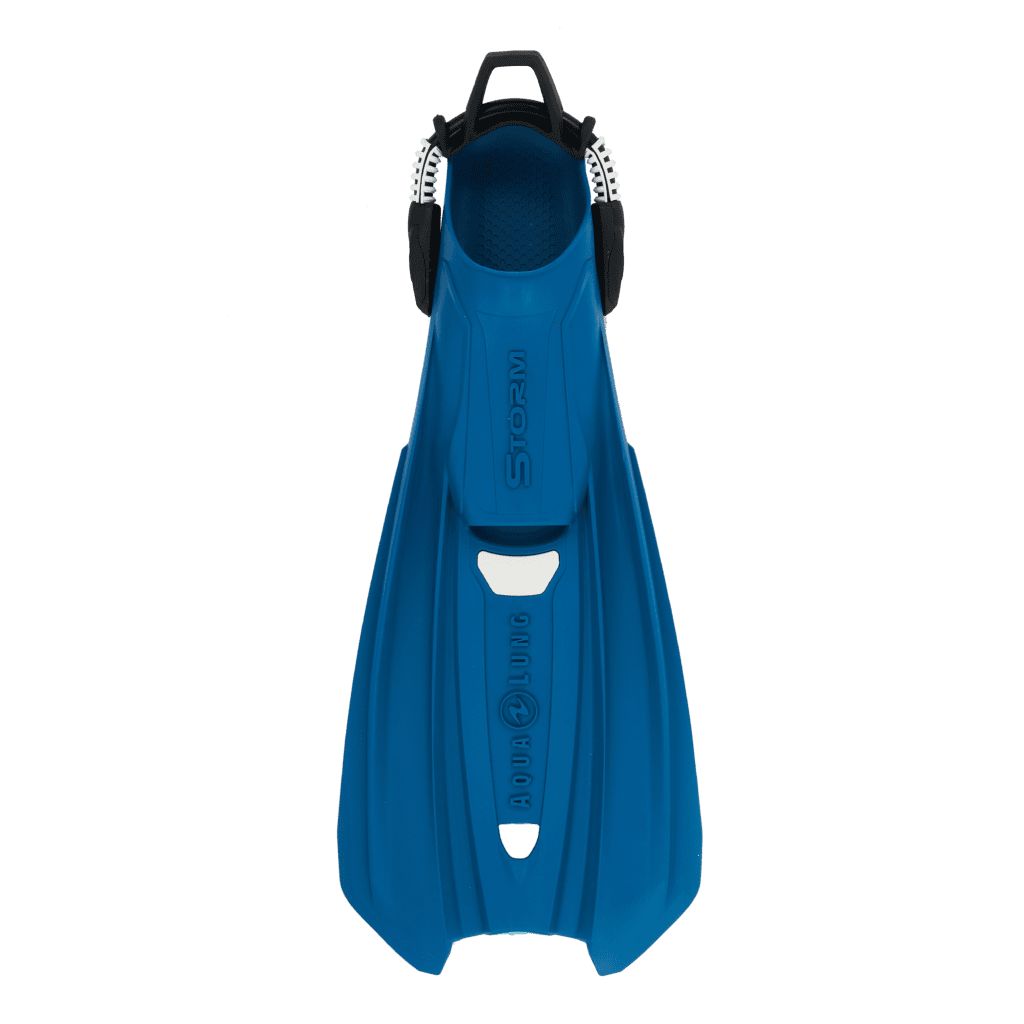 AquaLung Storm fins are open-heel fins made to be worn barefoot. Unlike full foot pockets, the bungee heel allows for different foot shapes and sizes better than a fixed foot pocket, especially if there are multiple users. And unlike most open-heel fins, they're made to be worn without boots, so the pocket is the right size and softer. And the Storm comes in many different colours, so you don't mix them up if you dive a similar pair to your buddy.
You can even have the same colour fin but different colour accents to differentiate whose fins are whose. But it's nice to have different colours so that other divers can identify you in the water. Compact and durable, the Storm is pretty much flat and short to fit in a carry-on bag easily, and the single piece of Monoprene is nice and robust and gives you a decent amount of power for their size.
Best Fin for Something Different $$$$$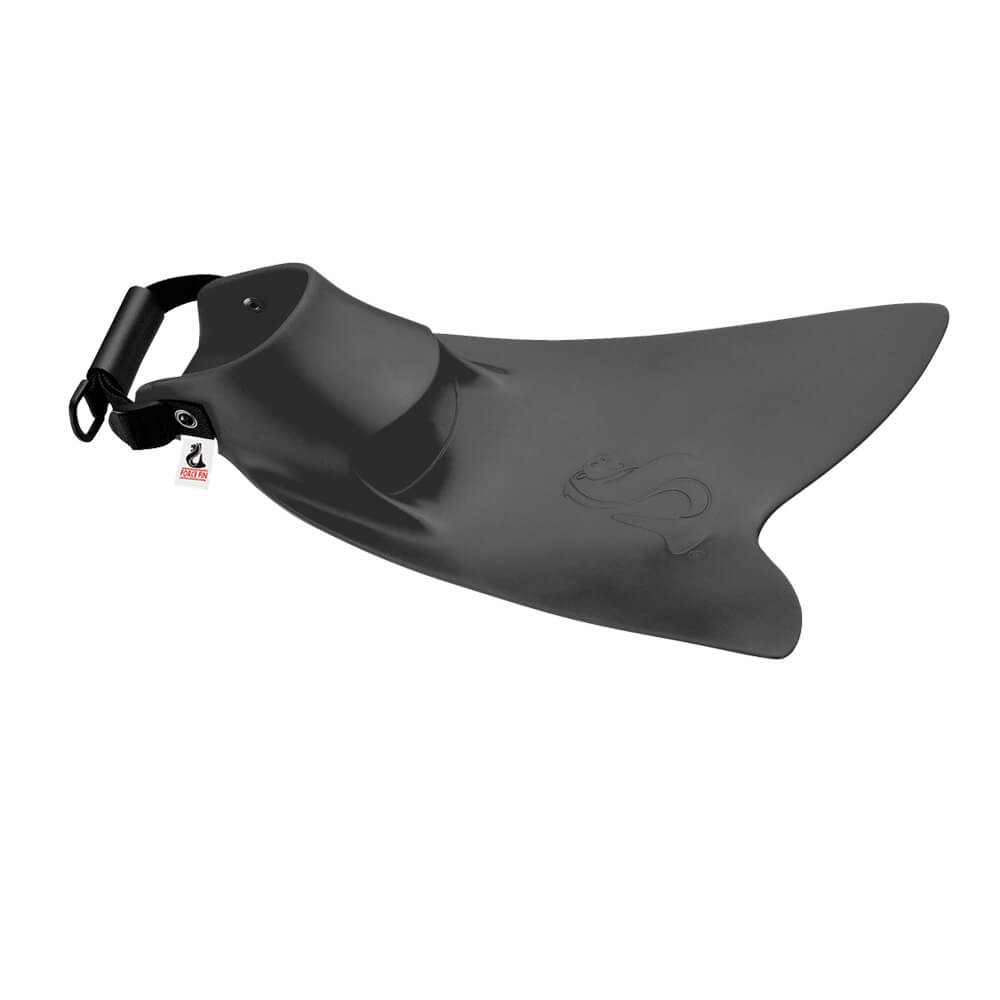 The Force Fin has been around for a while now, and many divers overlook them because they don't fall into the classic fin design. They are absurdly simple but surprisingly efficient. One of their most significant selling points is that they're flat on the bottom, and the tips curve upwards. So, climbing ladders and shuffling around on the deck is far more manageable.
The open foot pocket helps to prevent them from rubbing or crushing your feet, and they also help to prevent cramping because the power is coming from your thigh muscles instead of further down your legs and feet.
Most Robust Fins $$$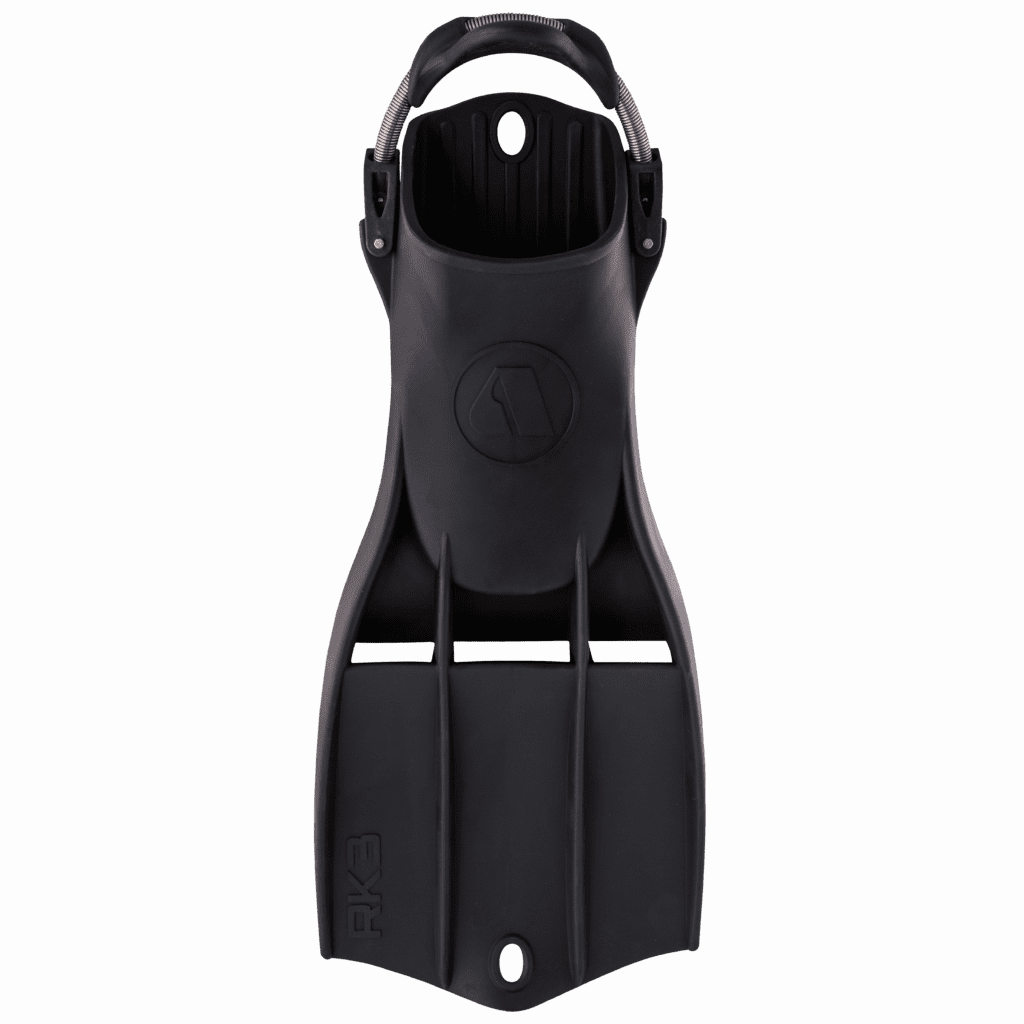 Apeks RK3 fins have smashed the diving scene since they were released, and thanks to their classic vented design with a single piece of thermoplastic rubber and a metal spring heel strap, they're not going anywhere soon, and they can take whatever you throw at them or throw them at.
RK3s are short and tough, and the predecessor, the Rocket fins, were made for military and public sector divers who needed a fin that could keep up with them. The modern RK3 fins have good power and strength, with no real weakness or major failure points to worry about.
Best Fins for Power $$$$$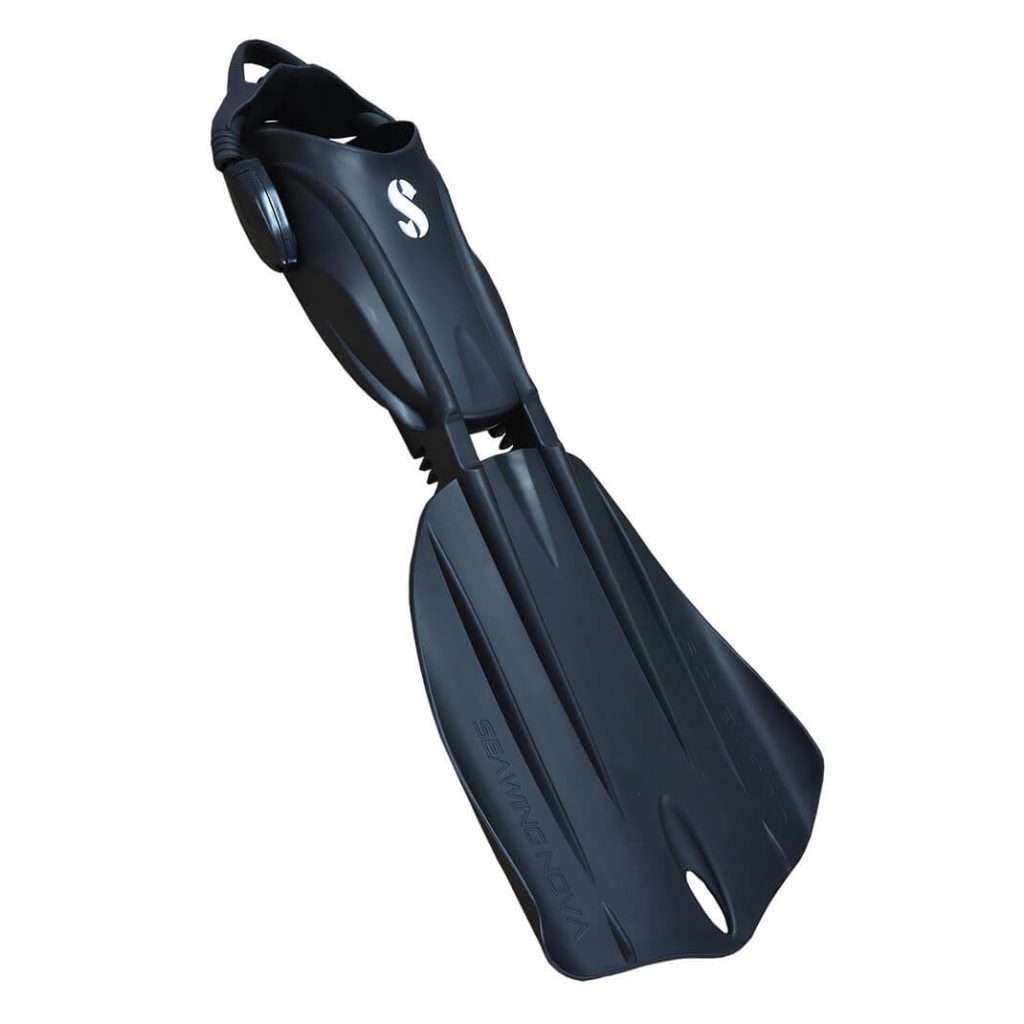 The Scubapro Seawing Nova is a different type of fin. Seawings have a hinge that ensures that the blade is at the perfect angle of attack during each portion of the fin kick cycle so that no energy is wasted and the fins maximize energy use. A notable blank spot between the foot pocket and blade is a design feature that helps to reduce drag, further increasing your performance.
If you want to maximize power, the Gorilla version is made of denser material. If you've got the legs for it, the Seawing Nova maximizes efficiency and thrust to get you where you need to go with a good mix of science, design and brute force.
Best Budget Fins Cressi Palau $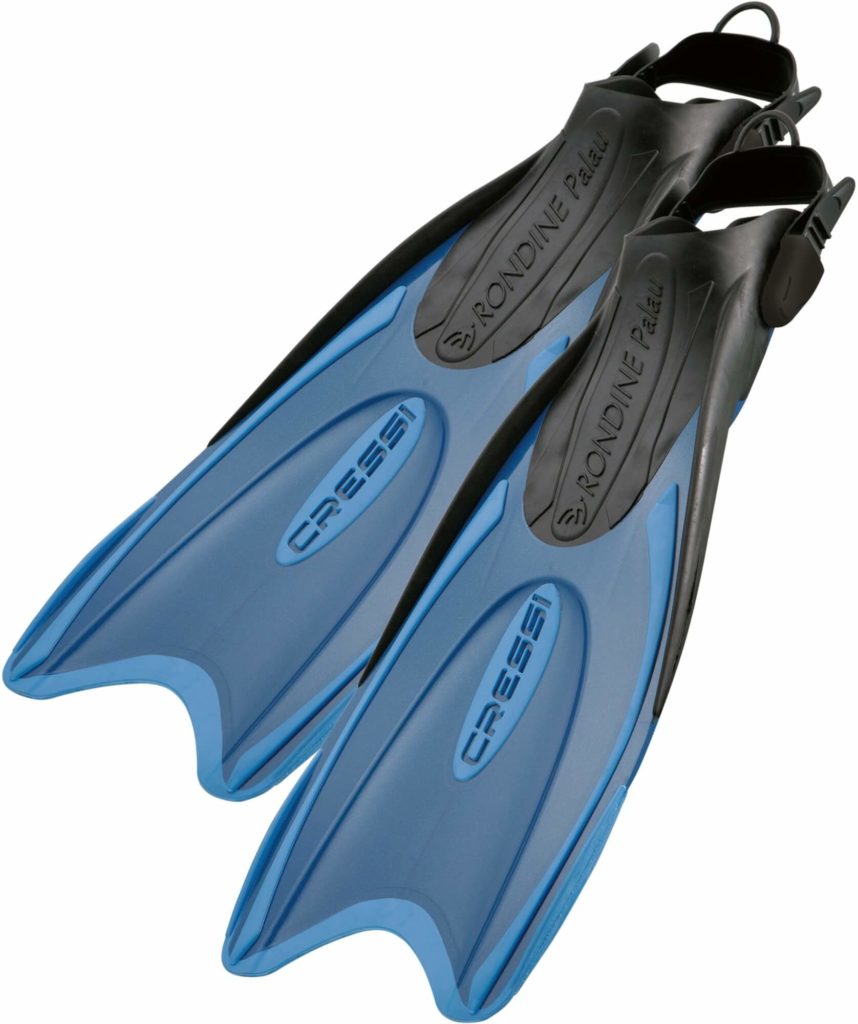 The Cressi Palau fins are a simple pair of fins with nothing overly fancy, but they're a full-sized pair of open-heel fins, not full-foot or short fins that you usually find in the budget range of fin lineups. Granted, they're nothing fancy, and they don't have bungee heel straps, but they have an angled blade with a fishtail tip.
Italian style means they don't look budget and won't stand out on any dive boats as cheap, but if you don't want to splash too much cash for your fins, the Palau are worth a look.
Best for Floaty Legs $$$$
The Scubapro Jet fins are renowned for being tough, heavy fins, and they're negatively buoyant in that they sink more than many other fins. The best option is the metal spring heel strap option, that steel is less buoyant than a rubber heel strap, and if you look at most fins loose in the water, they float or sink with the tip upwards and heel strap down.
Fins can have a massive difference in your trim position because the buoyancy is out to your extremity, so if they're positive or negative, they'll lever your feet up or down. The density of the fin makes a big difference to the buoyancy. The denser or stiffer the fin, the more negative it should be.
Best All-Rounders $$$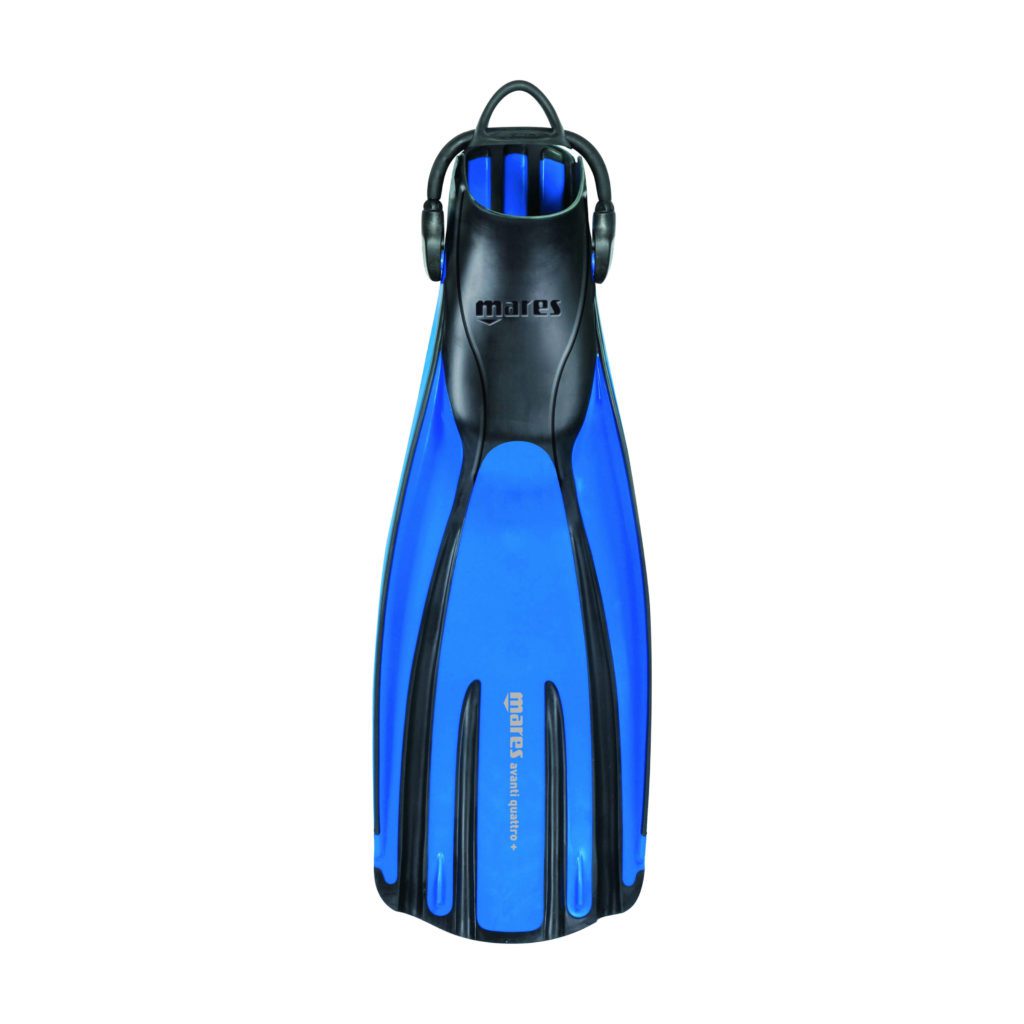 The Mares Avanti Quattro fins Plus have long been on every list of recommended fins for both beginners and professional divers, and you will see them all over the world for a good reason. Avanti Quattros are simple, powerful and work for all fin kick styles. They're tough and well put together and still have a certain amount of that Italian flare.
Mares have produced a few modern alternatives to the Quattros, but they will need to break the mould before they stop making them, and demand still won't let up. With a bunch of different colours, a bungee heel strap and a design that works, the Mares Avanti Quattro plus fins deserve to be on everybody's top 10 list.
And there we have it; if you fancy a pair of any of these, click on this link up in the corner to check out one of our affiliates if you're in the market for a new pair of fins. Did yours make the list if you already own a pair of fins? Are there any great fins that didn't make my list? I'm sure there are; there are a few more than ten types of fins out there today so let me and others know down in the comments what other fins they should consider and subscribe to the scuba diver magazine channel, and head over to one of our online dive stores by clicking this link. Thanks for watching everybody, and safe diving
Video on Picking The Right Fins