When you are travelling abroad to dive, you are faced with that horrible battle to get all of your dive kit into a bag weighing less than the ever-decreasing baggage allowance from your chosen airline.
There are cracking lightweight BCDs and wings, and regulators, on the market these days that can help keep the weight down, but fins are an awkward one. By their very nature, they are generally heavy lumps, and if you did find something mega-lightweight, it often didn't have the thrust and propulsion of chunkier fins used back home in the UK. The Aqua Lung Storm could be exactly what you are looking for.
The Aqua Lung Storm is made from Monprene, and this single-material construction helps keep the weight down, while also giving the fin durability and strength. Available in black and white currently, it is a good-looking piece of kit, too.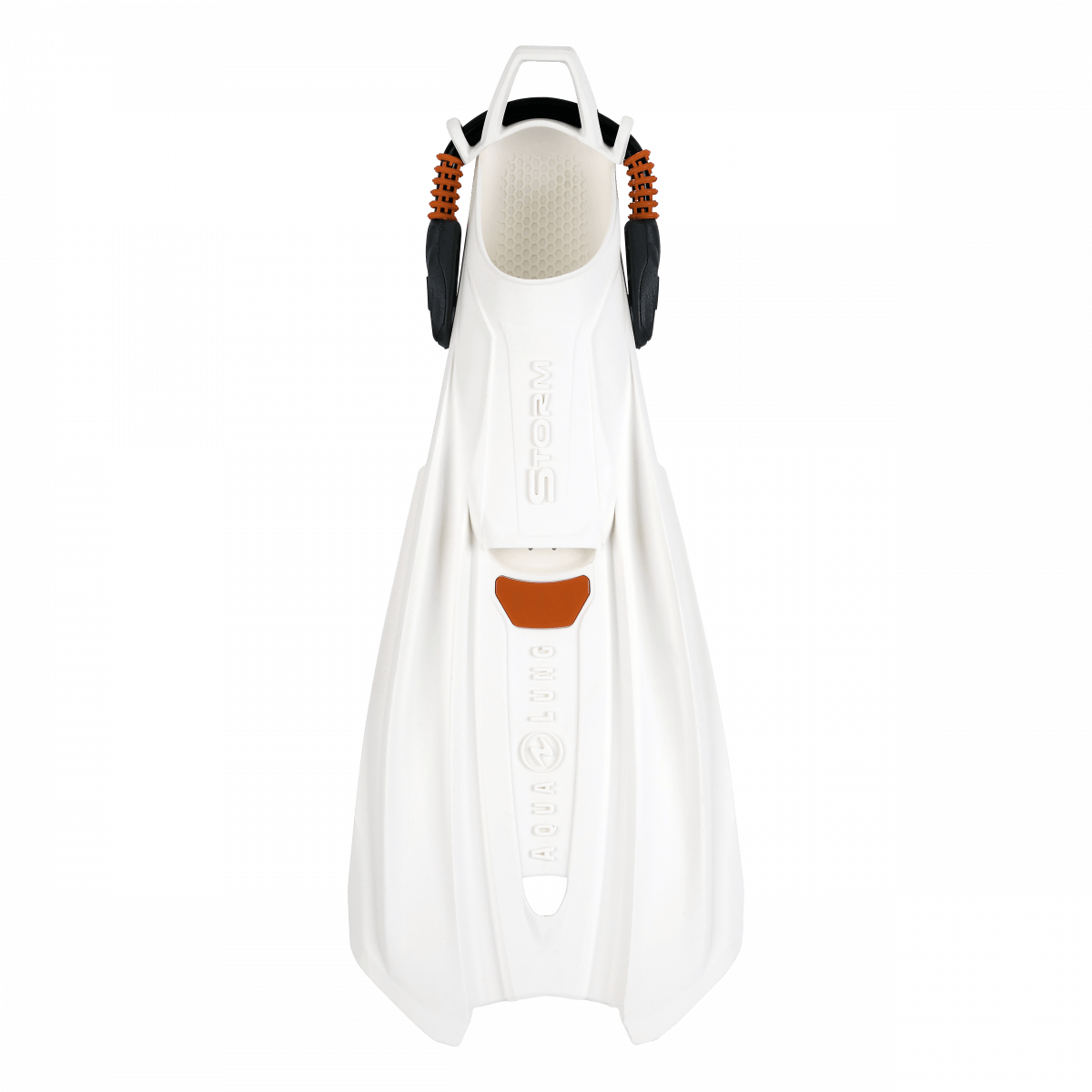 The ergonomically designed foot pocket comfortably surrounds your foot in the manner of a full-foot fin, but it has an open heel with a silicone bungee strap, so is dead easy to get on and off. Obviously, it is designed to be worn barefoot, but you can also wear the Aqua Lung Storm with a pair of booties.
The bottom of the fins boasts superior grip built in, which works well on wet and slippery boat decks. The compact blade is plenty stiff enough to generate a surprising amount of propulsion, especially given their size, and the grooves running the length of the blade efficiently direct the flow off the end of the fin and reduce spillage off the sides. Don't get me wrong, it is never going to be able to go toe-to-toe with your RK3 HDs, but it is light years ahead of the old Hotshot travel fins.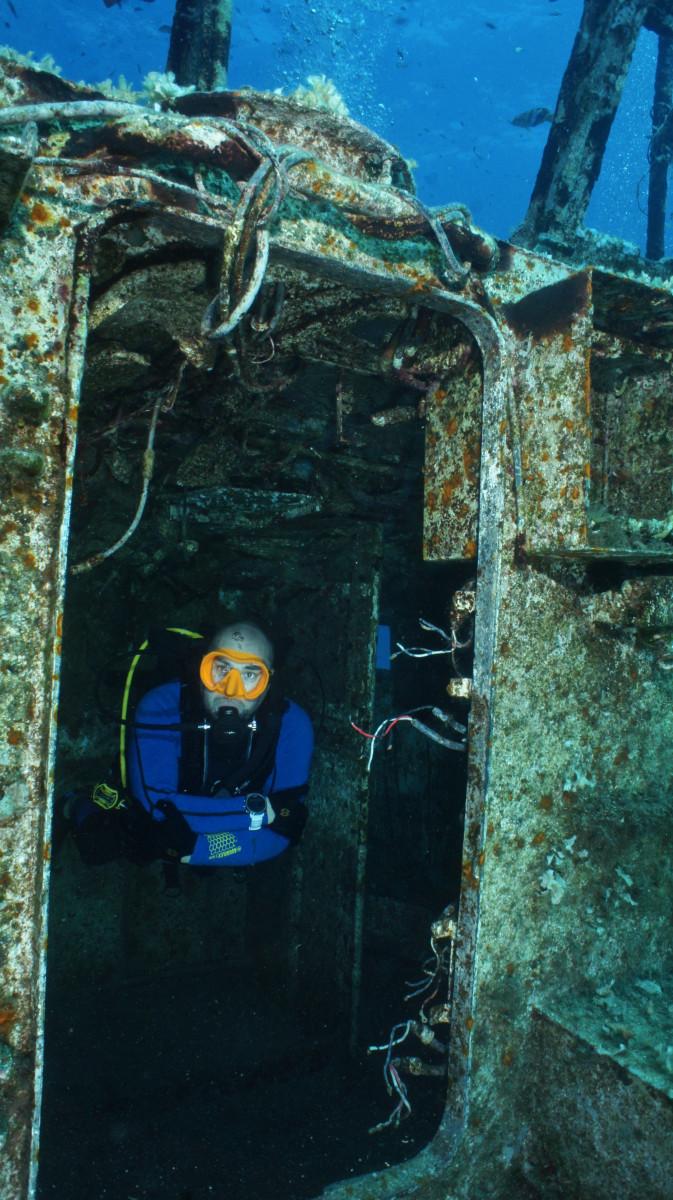 The stumpy size not only helps keep the weight down, but it also makes them perfect for wreck diving and other confined areas. You can back-kick, frog-kick and helicopter turn with ease in these fins.
And before you all get excited about colour-coding your fins to match other bits of kit, you can't. The coloured inserts into the fin itself in front of the foot pocket, and the protector covers on the bungee strap, signify the size of the fins, and are not interchangeable.
Finally, that price! £55 for a pair of travel fins of this calibre is an absolute steal.
Want to read more Scuba Equipment Reviews?