While the gas theory is still essential for advanced diving, dive computers have eliminated the need for divers to rely upon dive tables to work out if, when and how long it's safe to dive.
Today I'm breaking down my personal top 10 dive computers so far in 2022. I will do a quick rundown of each of them, including who they're perfect for and why they made it on my top ten list.
WATCH THE VIDEO
Shearwater Perdix – Best For Advanced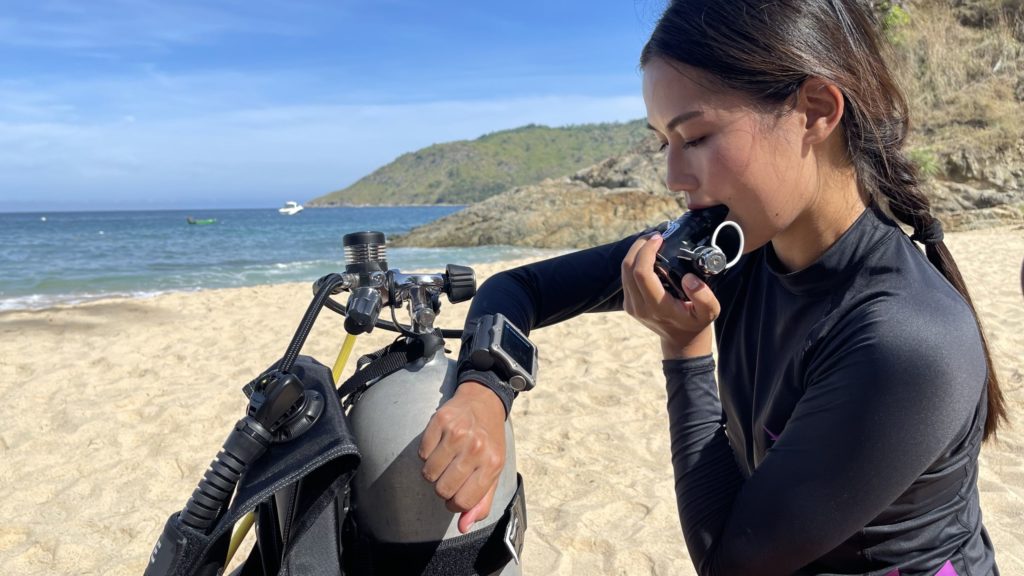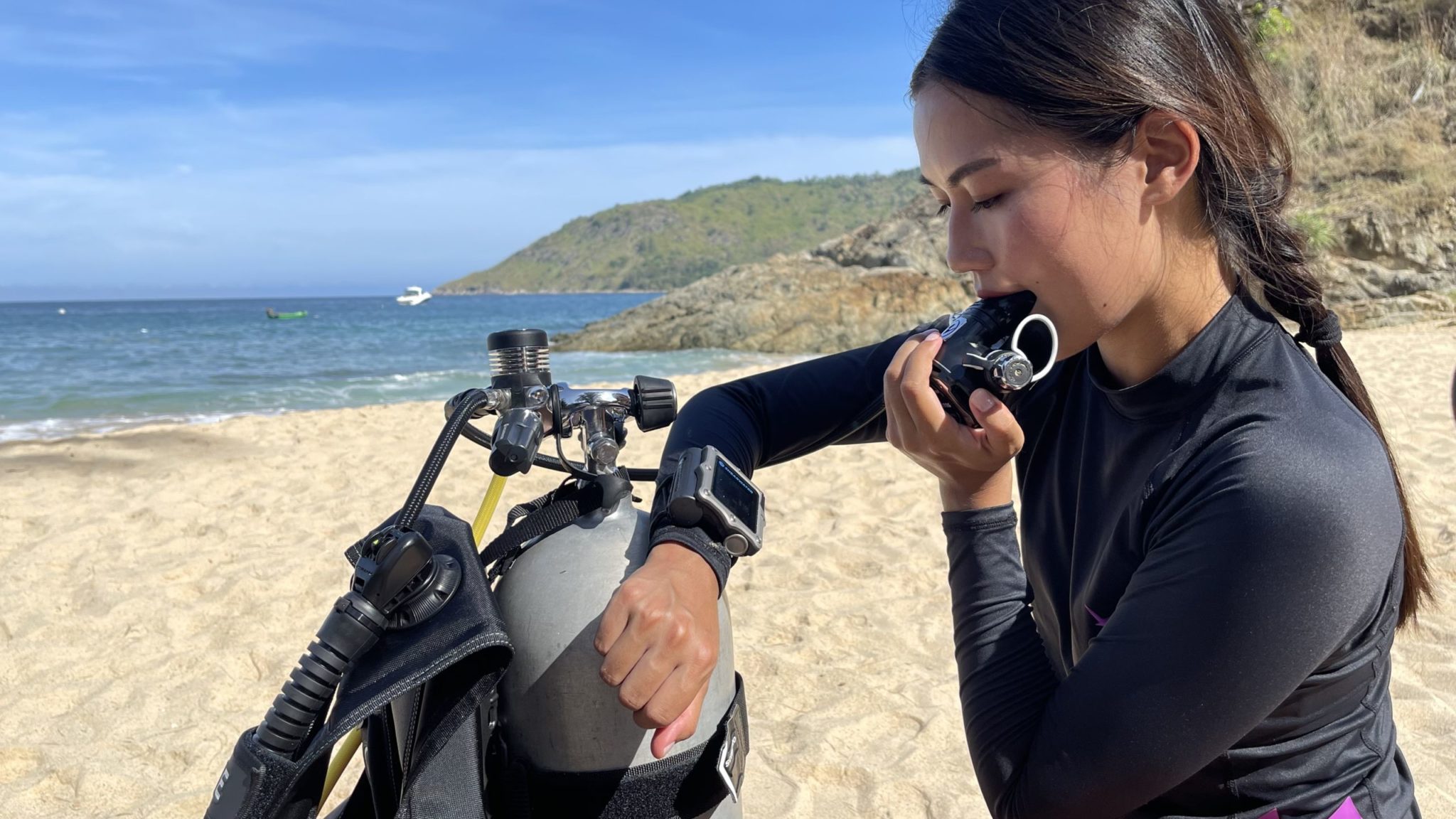 Starting off the list is the Shearwater Perdix dive computer. The Perdix is a large-colour-screen dive computer with a user-changeable AA battery. The Perdix is the slimmer version of the Petrel and also comes in a wireless Air Integrated version that you can pair to tank transmitters to monitor your gas supply. While the Perdix is more aimed at more advanced divers, including technical divers, it also works well for recreational divers thanks to its easy-to-understand display and user interface.
On the inside, the Perdix gives you complete control of your gas mixes with oxygen and helium amounts and lets you adjust your gradient factors to set your dive computer up just as you like. You can colour code the information on the screen to personalise your dive computer. The slim body of the Perdix is shaped to contour around your arm and has mounting options for both bungee cord and elastic straps that come with the computer. A new Perdix 2.0 dive computer has been announced for 2022 with a few upgrades, so keep your eyes out for that.
Garmin Descent Mk2i – Best For Lifestyle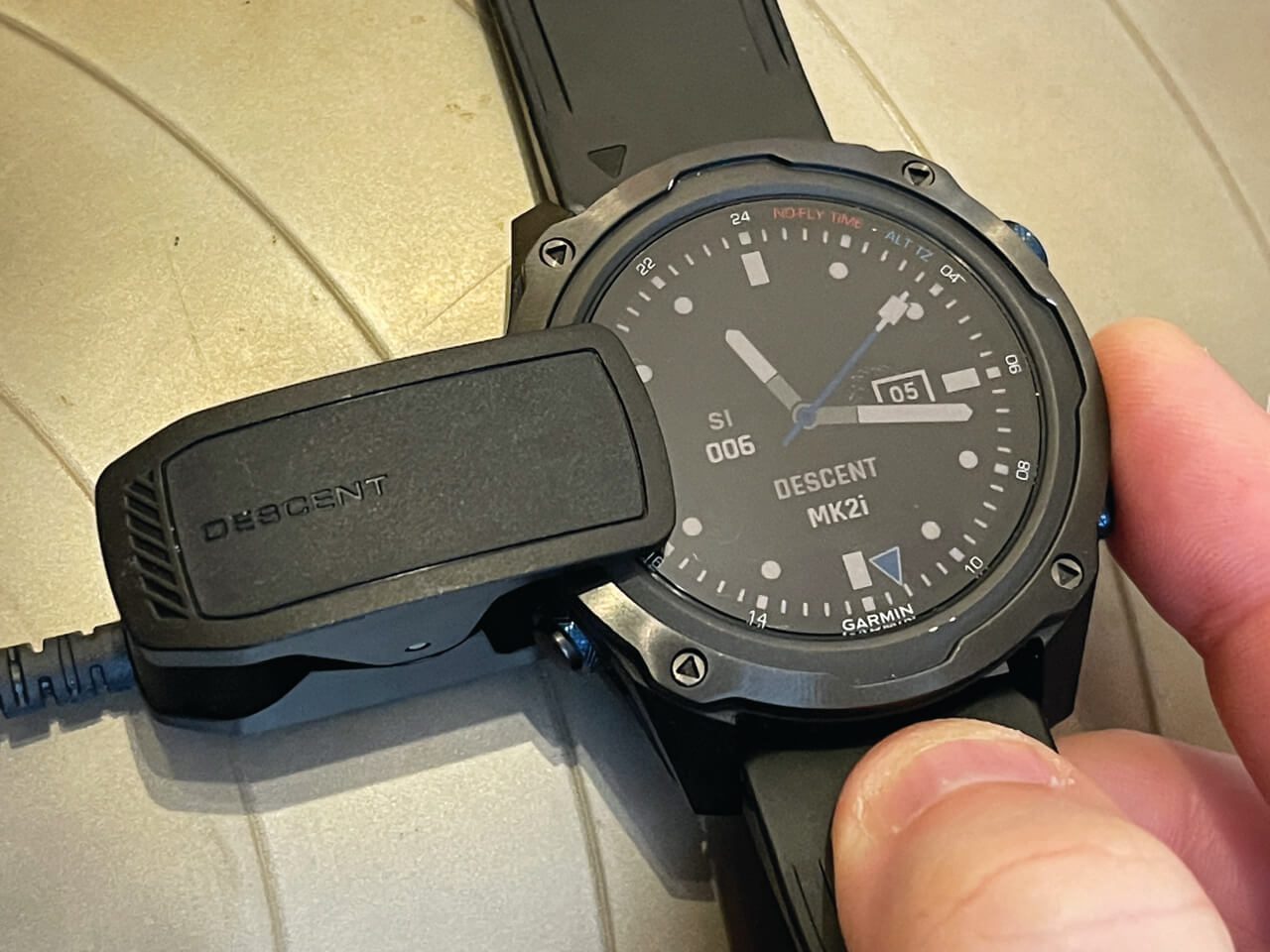 The Garmin Descent Range of dive computers has changed the face of modern dive computers by creating a multi-sport dive computer. As well as a host of scuba diving features, the Descent range has all of Garmin's hiking GPS and lifestyle features like a heart rate monitor and Garmin Pay; it connects to your phone. And, all of this in a compact, watch-sized computer that you can wear daily and pick and choose what strap you pair with it.
Aimed at the modern active scuba diver, the Descent Mk2i is the flagship dive computer from Garmin suited for demanding scuba divers from beginner to advanced. The Mk2i has a colour screen with a rechargeable battery, wireless air integration, air and nitrox modes, apnea freediving, and trimix. Still, the Mk2i puts just as much attention into the surface features as underwater ones.
Suunto EON Steel Black – Best to Understand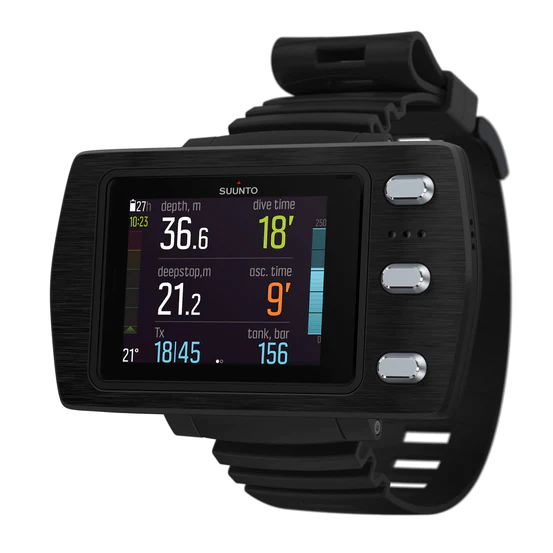 An upgraded version of the Suunto EON Steel, the Black version now lets you choose which algorithm you dive with and connect to up to 20 tank pod transmitters, and it has a new 150m max operating depth compared to the previous version.
Another large colour screen dive computer on this list, the EON Steel Black, is straightforward to understand at a glance, and the Graphical displays help you to understand what the computer is trying to tell you.
Aimed at any level of diver, from entry to advanced, the EON Steel has everything you could want in a dive computer. Nitrox, trimix, wireless air integration, compass, and rechargeable battery.
The only place it stumbles is, like the Perdix; it doesn't have an apnea/freediving mode; it's purely for scuba diving. But, as a dive computer, it's easy to understand and navigate.
Scubapro G2 Dive Computer – Best For Safety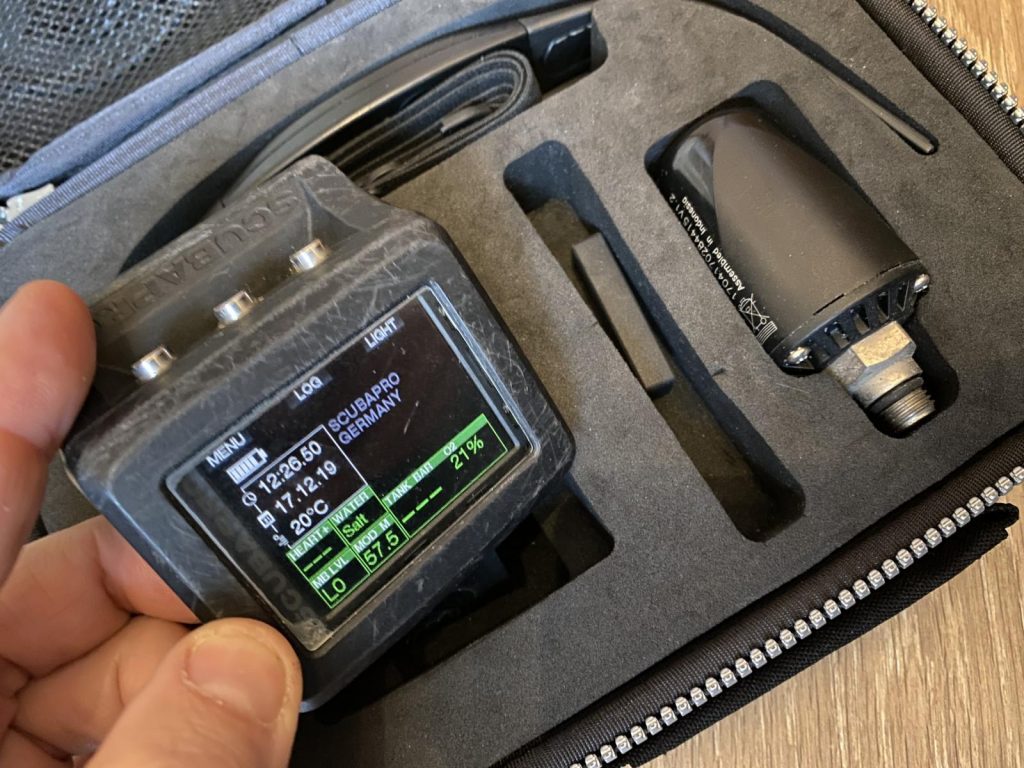 The Scubapro G2 Dive Computer has an ace up its sleeve compared to other dive computers today, and that is its Human Factor Diving.
The G2 has an optional heart rate monitor belt that you wear across your chest that tells the G2 how hard you're working in the water and, more importantly, how warm your skin temperature is.
Using this information, the G2 can adjust your dive profile to recommend you end the dive sooner or spend more time on a stop if required to improve diver safety.
The G2 is another colour screen dive computer with an intuitive display, wireless air integration, rechargeable battery, digital compass, freediving, nitrox and trimix modes. The G2 is a strong all-rounder for any tier of scuba diver.
Shearwater Peregrine – Best Entry-Level
The Shearwater Peregrine is made for new divers. Where many advanced features of the Perdix can be confusing on your first dive computer, the Peregrine has been designed to be far easier to understand for new divers.
With a colour screen with nice large information and a simple-to-understand two-button user interface, the Peregrine can be seen as an entry-level version of the Perdix. However, it can still handle multiple nitrox mixes.
It does have a few upgrades compared to the Perdix, though; the Peregrine features a built-in rechargeable battery so you can top up the battery as you need to on the go and has vibration alerts to get your attention without alerting the entire dive site.
Suunto Zoop Novo – Best Budget Computer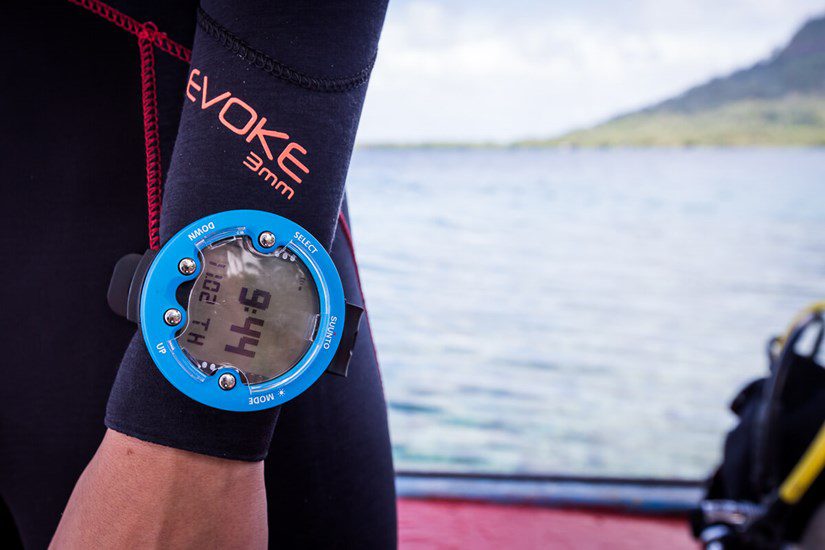 The Zoop Novo had to have a place on this list because it's been the staple entry-level dive computer for many scuba divers. And there's a good reason for that; for the price, you're getting a four-button user interface with one of my favourite menu structures and button layouts.
Another nice feature the Zoop Novo has over the partial dot matrix screen. Where many budget computers opt for a simple segment display, the Zoop Novo has a dot matrix section that is far easier to understand.
A segmented display is excellent for numbers like your depth and dive time, but when it comes to more detailed information, the Zoop Novo can display actual words, not just three-letter acronyms.
Garmin Descent G1 Solar – Best Newcomer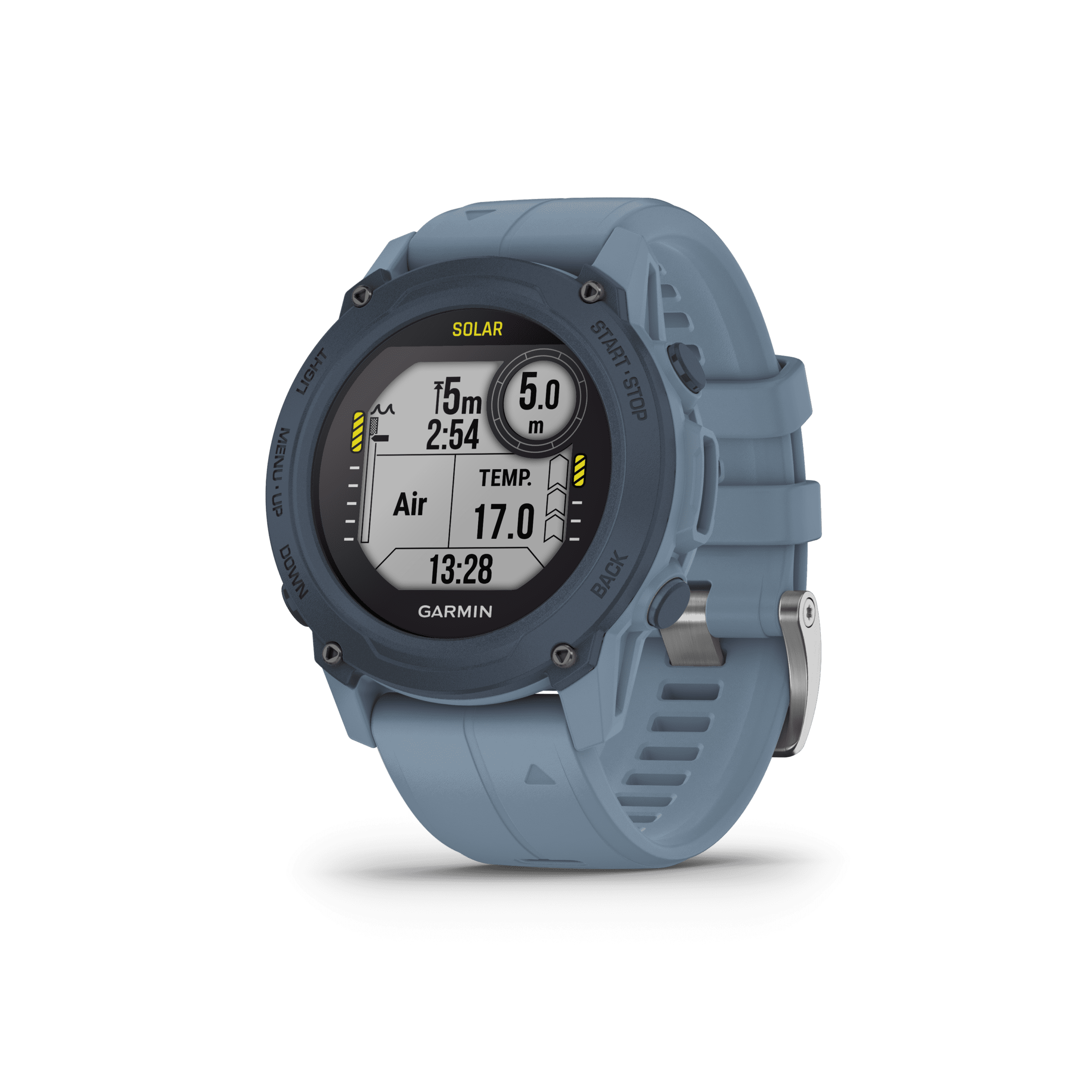 Garmin released the G1 and the G1 Solar in 2022. As the name suggests, the G1 Solar has a small solar panel on its face that tops up the battery in the sunlight, extending the time between charging.
The g1 has a monochromatic screen that saves battery power, and it still boasts many of the same features as the Mk2. You still have all of the GPS and compass features, Heart rate monitor, tide planner and multi-sport apps in the compact and lightweight G1 Dive Computer.
Again, perfect for the active scuba diver, the G1 Solar is ideal if you're starting out and on the wrist of an advanced scuba diver so this computer will suit you for your entire diving career.
Suunto D5 – Best Compact Recreational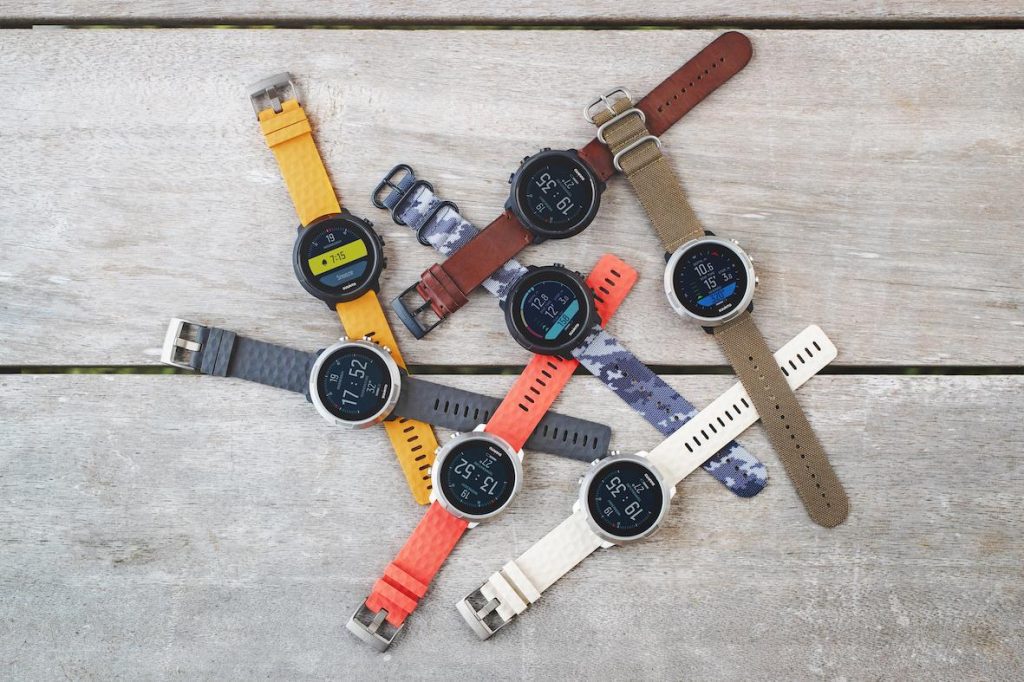 The Suunto D5 is a watch-sized colour screen dive computer with great style. Your choice of bezel colour, and strap and thanks to a new update this year, you can customise the watch face of the D5.
Made to be worn daily, the D5 is great for the travelling diver as you can wear it all the time and never leave it behind on a dive. The D5 also connects to your smartphone to read alerts from your phone on your wrist.
Vibration alerts, wireless air integration, rechargeable battery, digital compass and more all combine to make the D5 a powerful all-rounder of a dive computer for entry-level and advanced divers.
Shearwater Teric – Best Compact Technical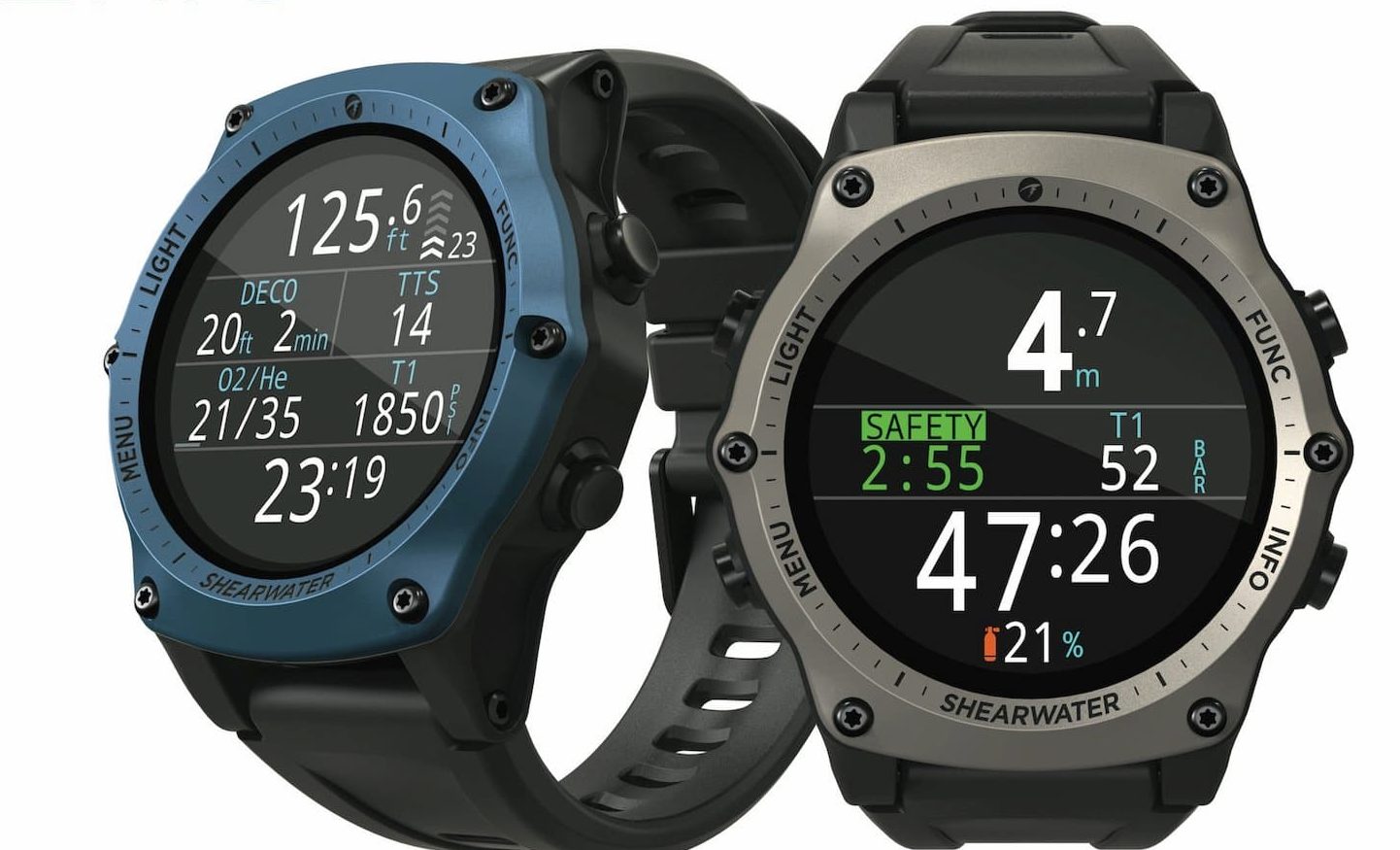 The shearwater Teric is widely considered one of the best dive computers available today. Thanks to its advanced features, it's the perfect dive computer for advanced divers who want better control of their gas mixes and dive profiles from a small screen dive computer.
Again, made to be worn daily, the Teric works as a wristwatch but is more at home underwater than on the surface. While you can connect the Teric to your smartphone to download dives, it doesn't feature text alerts or other features that other computers on this list have.
That being said, the Teric has had all of its attention poured into its diving features, and it shows. A choice of simplified or comprehensive layouts, user-adjustable colour palettes, information layouts, and button functions make the Teric a powerful tool on a scuba diver's wrist.
Scubapro Galileo HUD – Best Something Different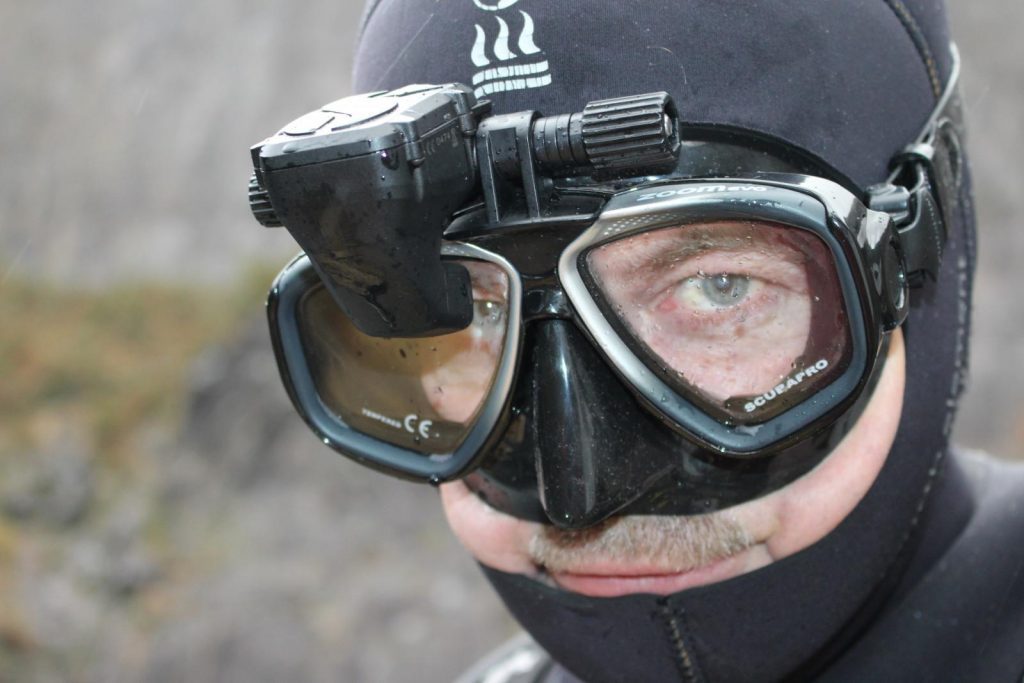 The Galileo HUD is different from what many scuba divers are used to. Instead of attaching to your wrist or gauges like most other computers, HUD connects to your mask. With a small screen that sits in the corner of your view, the HUD gives you a heads-up display so that you can monitor your depth and decompression at a glance without using your hands.
Perfect for Instructors, photographers and any diver that uses their hands, the HUD lets you get on with whatever you're doing and check your figures simultaneously without letting go of anything.
The main downside is that you are limited to the mask it can connect to. The good news; is that Scubapro makes some excellent masks alongside their friendly dive computers, but that is something you need to bear in mind.
And that's my top ten list right now, in no particular order. It's hard to rank them #1 to #10 because some features are better for some divers while others are better for others. But, hopefully, that helped and gave you some ideas.
In this article, you'll find some links to some great dive stores that carry these dive computers so that you can take a closer look at them if you want my opinion on any other computers that aren't on this list, then, by all means, ask me down in the comments section. I'll get back to you as soon as I can.