Chelsea Haebich Extols the Virtues of Scuba Diving in South Australia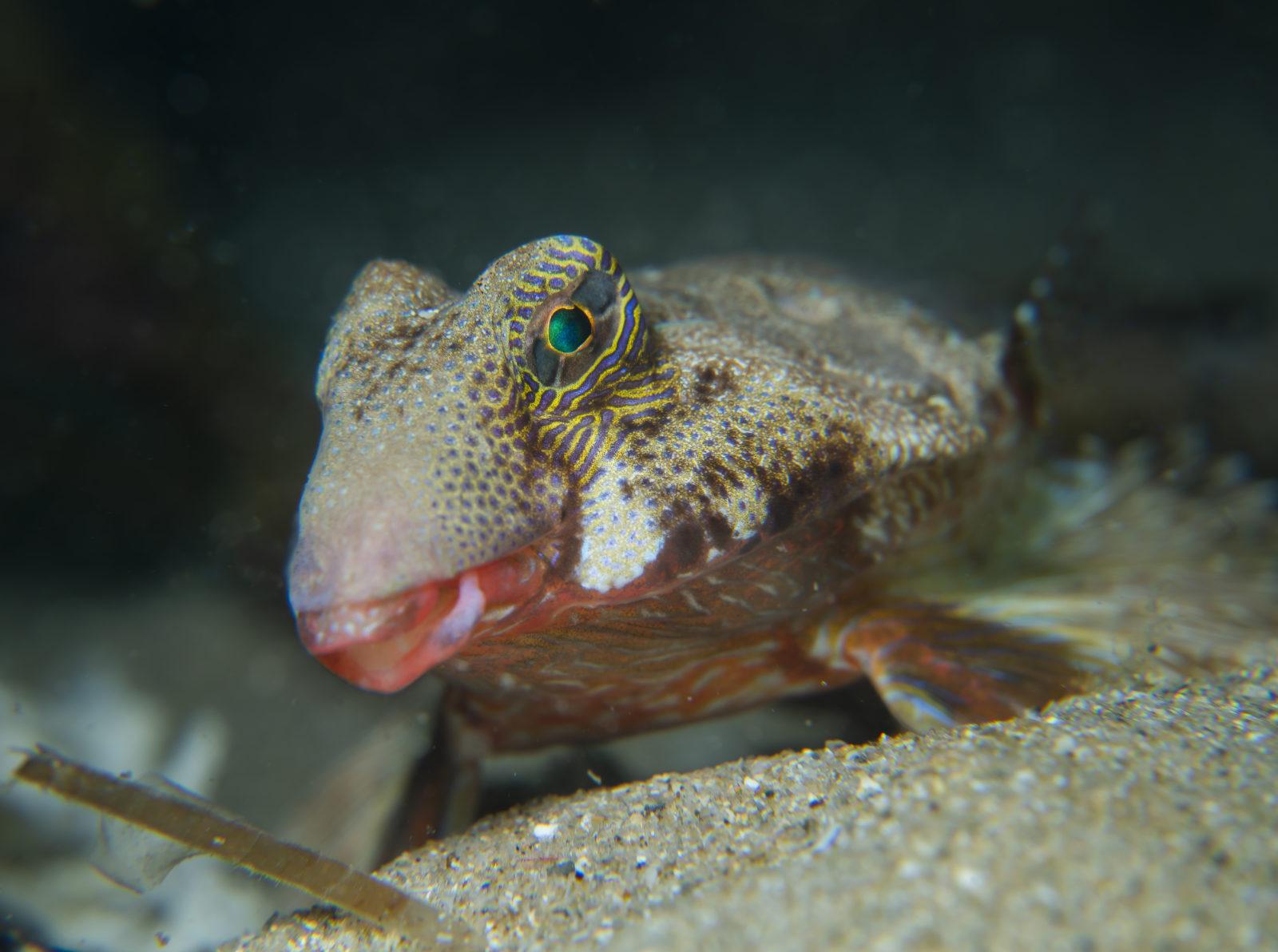 A few months back, a certain state premier, asked a seemingly innocuous question about South Australia: "Why would anyone want to go there?" However, as more Australians view a Covid Landscape stretching out before them, we are beginning to look closer to home, exploring corners of our world with new eyes.
Now we are finding ourselves genuinely asking THAT question, and in doing so, discovering some of our local magic all over again. As new and experienced Divers, having to look closer to home means we are further asking the question: "Why would I DIVE there?" We are starting to open our minds and curiosity to the idea of diving local places, within our vast country, that will deliver the unique experiences once offered by our favorite overseas diving destinations.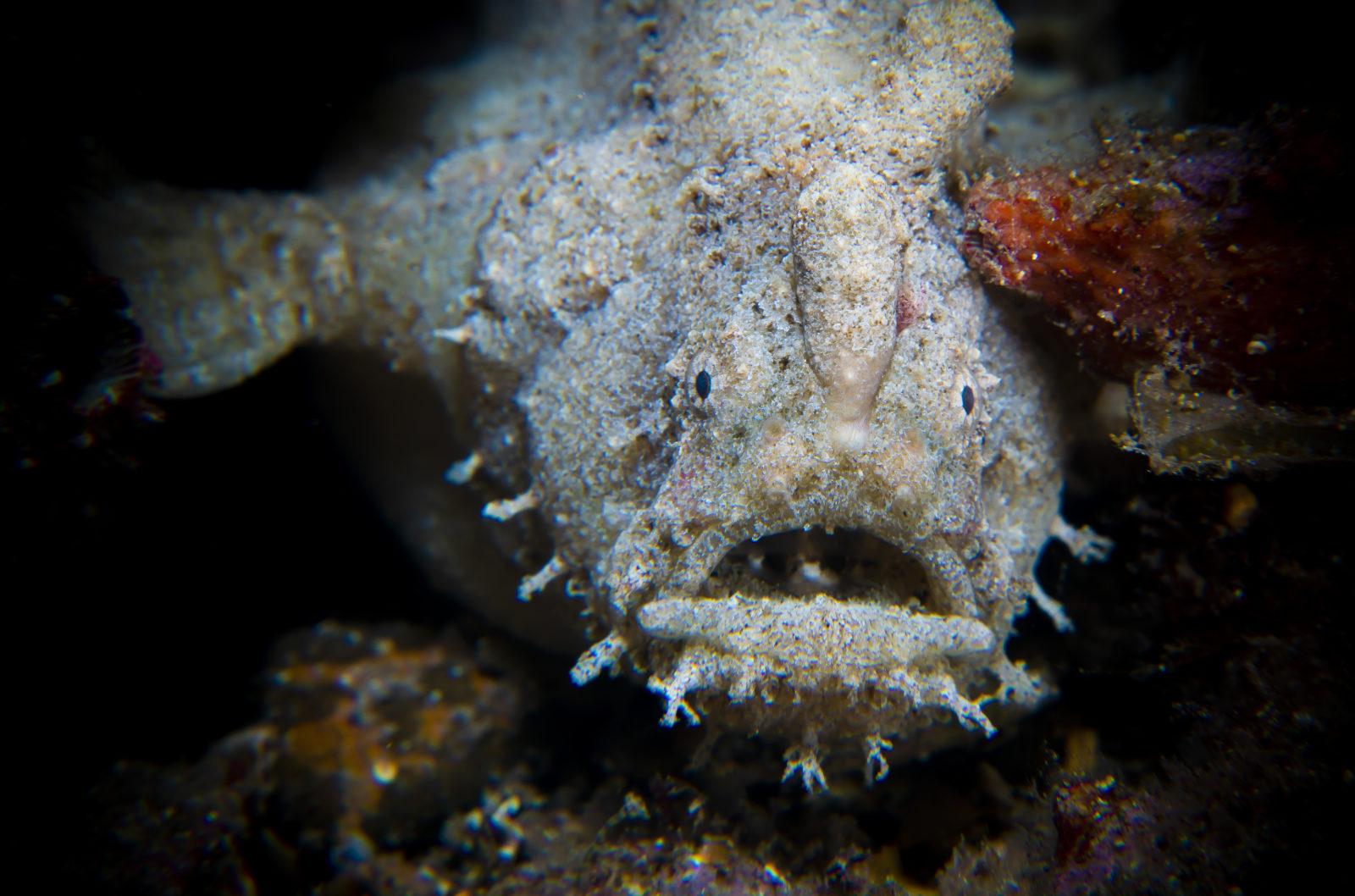 The gulfs and peninsulas of Southern Australia sit right in this Temperate System and, owing to the nutrient rich waters that pass through, they are ecologically some of the most biodiverse in the world. And the best part: Much of this is accessible as shore dives from Jetties, with the luxury of steps to take you right down into the water. Easy access means there's a huge variety of dives to experience across the state. All you need is your trusty transport, dive gear and some local know-how.
Local Jetty Diving has been my passion since I learnt to dive 10 years ago. While I love intrepid trips and tropical warm waters, nothing to me is as accessible, inspiring, varied and convenient as my local Jetties. From the first dive, I fell in love with the colors, creations and critters found under the tide line of our Jetties, and I still love the anticipation of seeing something new.
We have three main Peninsulas here in South Australia, all lined with Jetties to explore, the first one I will explore is Yorke Peninsula and its resident Jetties. With many of the Jetties well over one hundred years old, it's fortunate that, as the Jetties have slowly gone into disuse from their original purpose of wheat, wool and mining exports, they have grown in abundance and diversity underneath and are now home to a vast array of the weird and wonderful.
Diving our Jetties in South Australia is like treasure hunting. Pick the critter you want to hunt for, grab a mud map from the local Dive Shop in the know (of which there are a number to choose from) or better yet, a Professional Guide, and then explore and discover the treasure each site holds hidden in its trusty beams. Be ready for a few hidden surprises and gems on the way.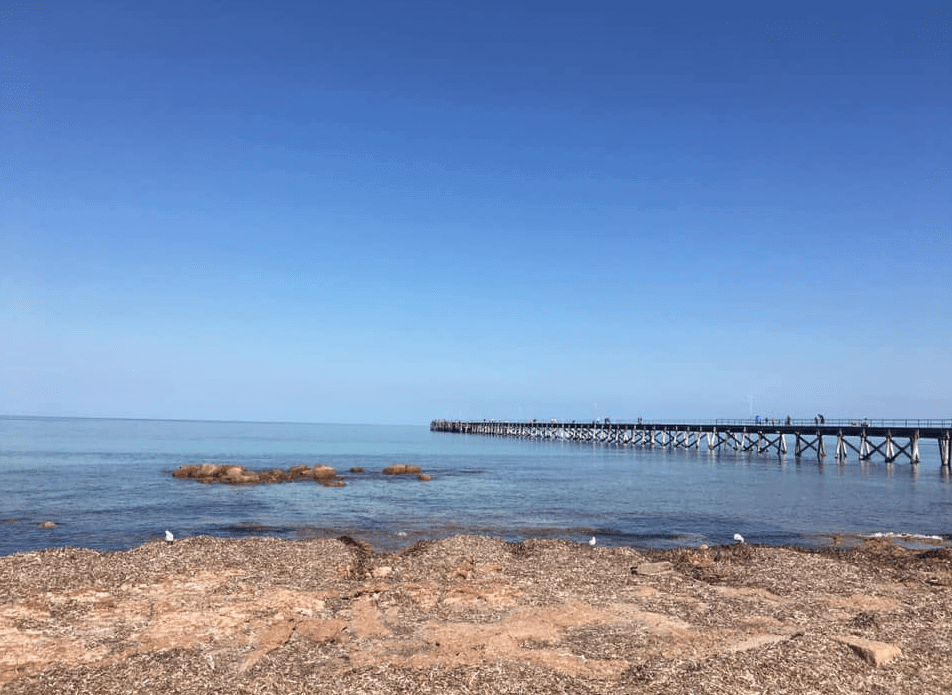 Kelps and grasses sway rhythmically providing shelter, stability and food. Pylons and cross beams have created artificial reefs, structure, and habitats for an endless variety of fish, nudibranchs, cephalopods, crustaceans and cryptic critters. Entire other worldly ecosystems have come into existence under these structures. Each one offering something slightly different to the next.
The great thing about these places, if you have come from afar with the family in tow, is there is no shortage of surface side exploration to do, with something for everyone. Wineries and wine regions line the journey to your chosen dive sites. Pubs, historic towns and bespoke Breweries are only a stone throw away. Award winning restaurants and Bakeries will keep you fed and Waterfalls and National Parks will keep the non-diving members of your party thoroughly immersed in nature and burning the bakery earnt calories.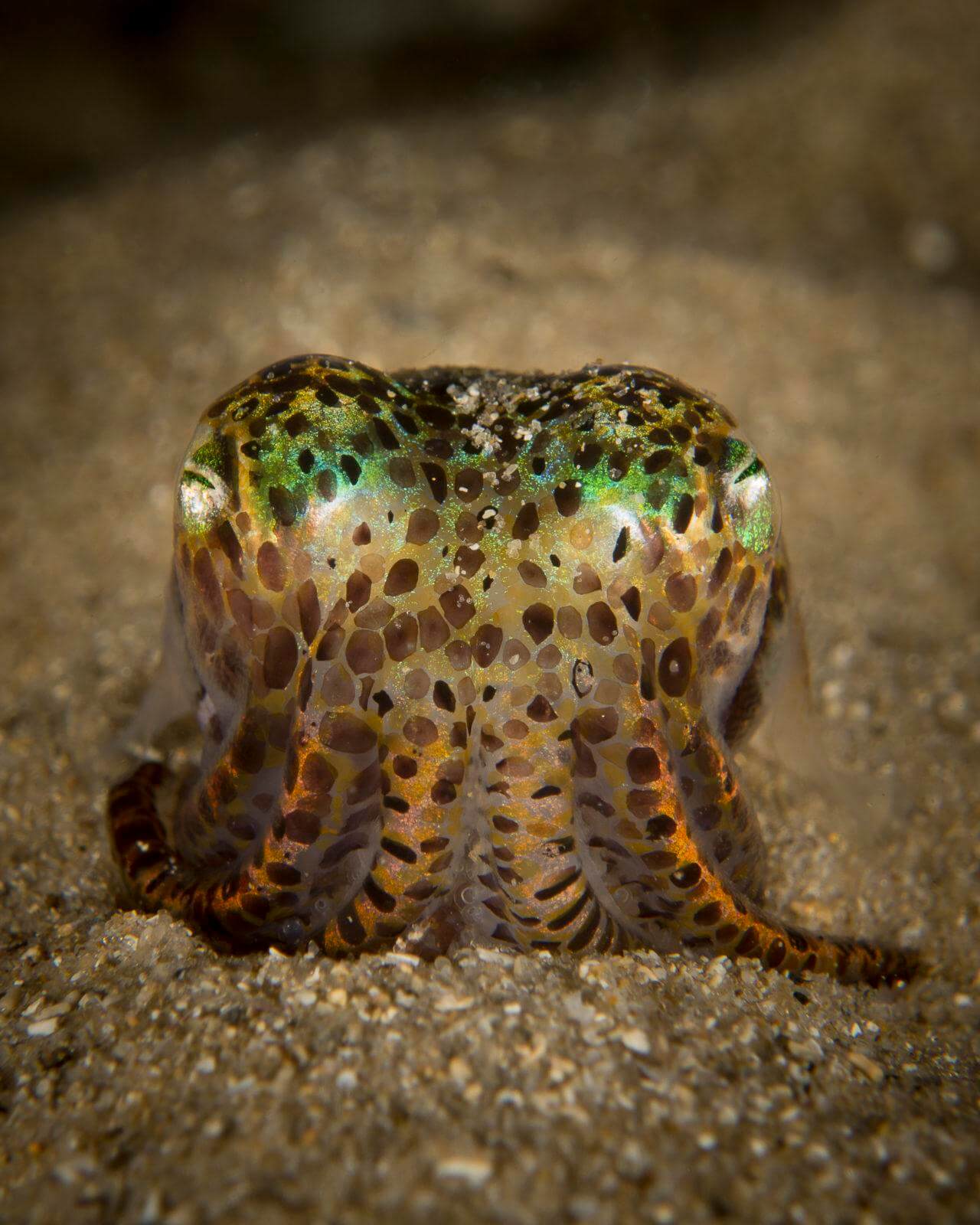 First stop on our treasure map and first pick of local destinations is Edithburgh Jetty, right down the bottom of Yorke Peninsula. A mecca for all that is Macro. Approximately three hours from Adelaide you will find the sleepy town Edithburgh. And right at the end of the main street, the all hallowed Jetty.
After a beautiful coastal drive down the western side of Yorke Peninsula you arrive on the main street. A favorite holiday destination for locals, the wide main street seemingly looks abandoned, however there is no shortage of accommodation here to set up digs for a few days. From Caravan parks, B&B's or a simple shack, you'll want a few days here as there is much to explore under the Jetty. Photographers from the world over pilgrimage to this site as it's just heaving with critters. Some that can be found virtually nowhere else.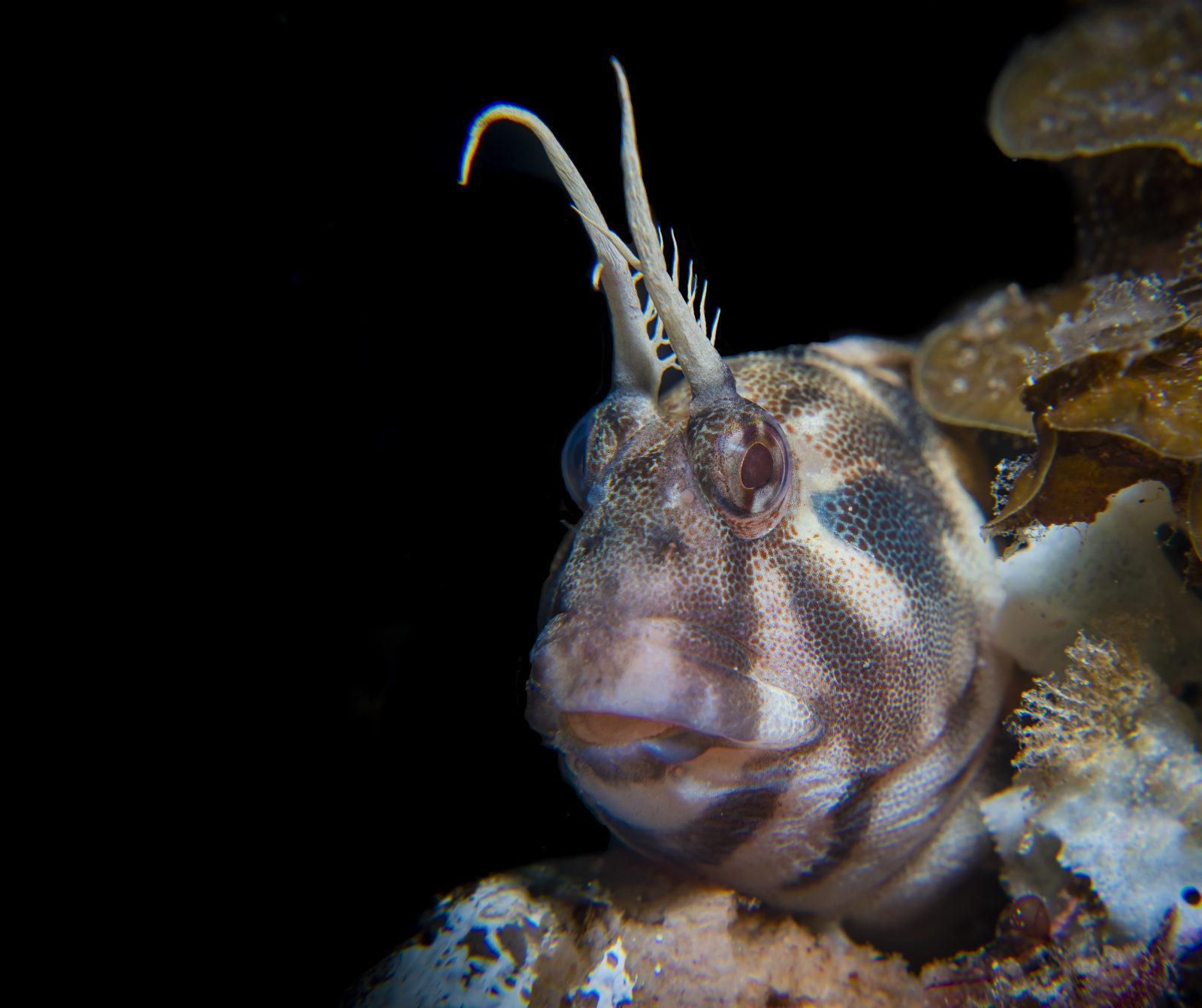 Head down to the Jetty any time, day or night, and find a park right at the start of the Jetty. Gear up amongst fisherman and after a short walk you will find the steps to enter from. As soon as you descend into the sheltered waters the treasure hunt begins and owing to the variety of the landscape there is always something different to be discovered. I hope you brought your treasure map!
Bobtail and Dumpling Squid are often found in the sand at the steps. Short-headed Seahorse bob in the cork-weed on the northern edge of the Jetty and are great to watch feeding at night, their white bellies glowing in your torch light. Giant Cuttlefish hide amongst the moonscape ocean bottom under the Jetty and the thousands of Razor Clams, poking up like alien pods provide shelter and homes for Blennies, Blue-rings, and mouth brooding Cardinal Fish.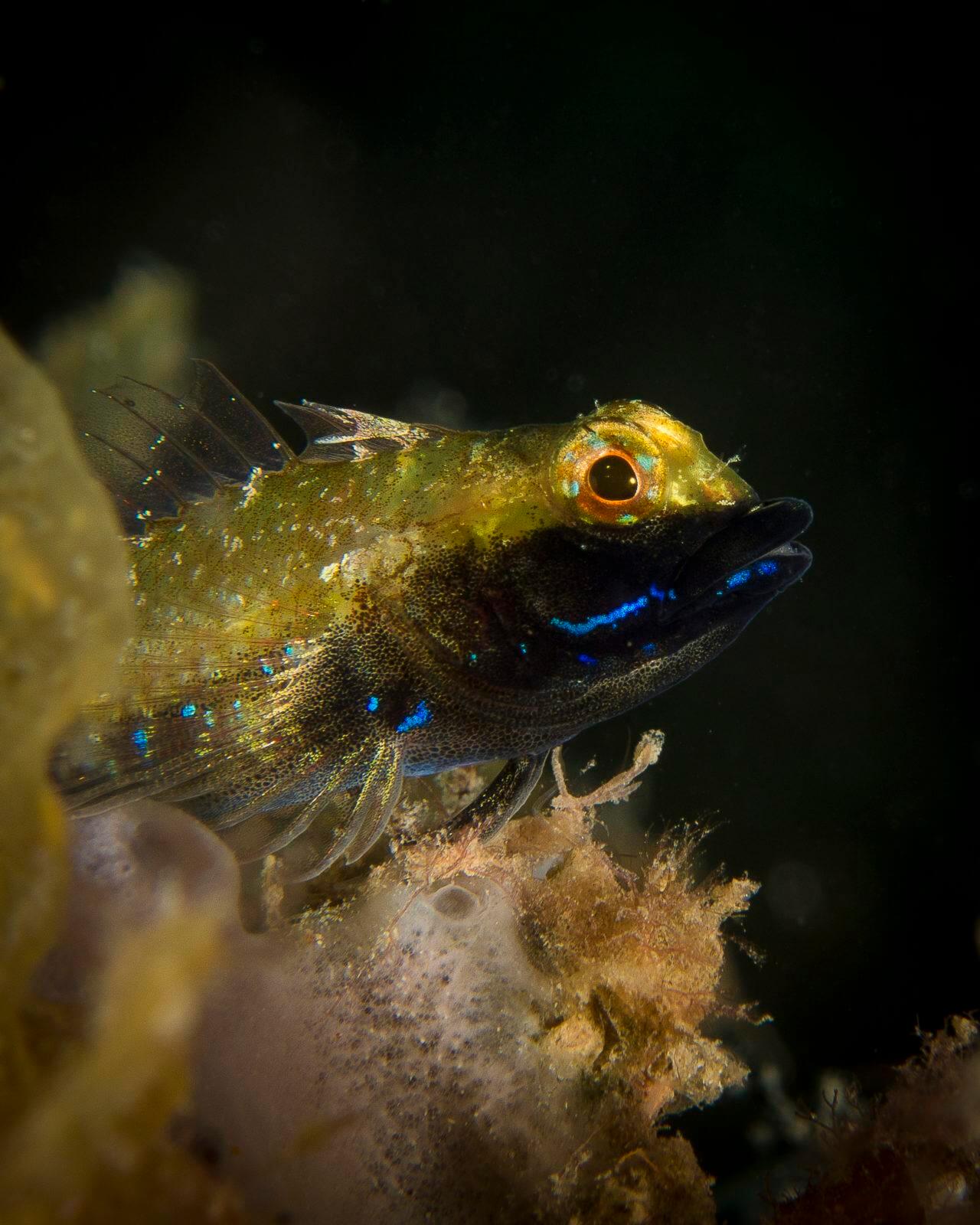 Plenty of multi colored Frogfish and Tasseled Anglerfish can also be found amongst the rubble and I haven't even begun to cover the cryptic critters that hide everywhere. Velvetfish and Warty Prowfish to name a few. But don't get so caught up that you don't take the time to look up! Treasure and gems sparkle everywhere there too. Spectacular sponge encrusted pylons crisscross everywhere and compete with Ascidians, Bi-Valves and tube worms. Night dives are not to be missed here either – under any circumstances! Everything from the day goes into overdrive and nocturnal animals like Octopus and Pyjama Squid come out to play.
There is so much to see just at this one site that's it's impossible to do it in one dive or one week. Thankfully one bonus to Jetty diving here in South Australia is bottom time! Most of us never feel like we dive enough, but with shallow dive depths of 3-10 meters, it affords you the luxury of nice, long, indulgent dives…with no long surface intervals! Watch as local divers surface, swap tanks, snack, down hot drinks, exchange excitement of critters discovered, and head straight back in again.
Edithburgh, on the southern end of Yorke Peninsula, can be dived all year on Westerly winds. Summer is fantastic for long night dives, however it's very much a winter dive destination when the cold Antarctic south westerlies prevail and blow out our metro dive sites. On the occasion that it isn't possible to dive in winter, you are still well positioned to make the most of what else "Yorkes" has on offer.
Get your tanks filled at the local petrol station and head on up to beautiful Port Hughes Jetty or the grain terminal Jetty of Wallaroo for the day, both great dives. With a homely Pub literally on the other side of the Port Hughes Jetty carpark you can indulge in a warming meal minutes after a dive. Let's face it, that's a big part of diving, right? The food and banter with friends afterwards.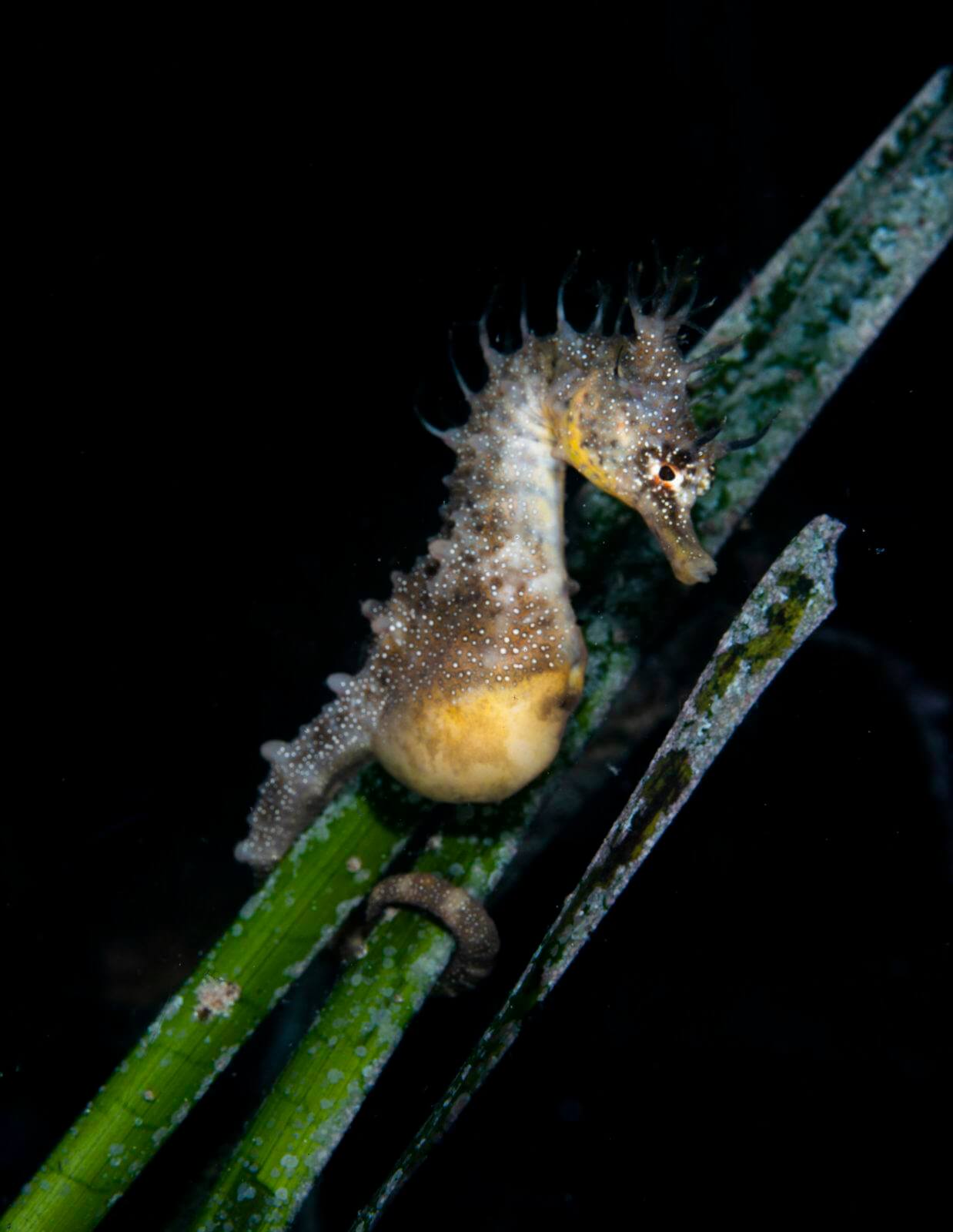 Port Hughes Jetty has more light reaching its pylons than Edithburgh Soft corals encrust the pylons here as well as hot pink, purple sponges and swaying Kelp. Blennies hide everywhere and watch your every move. I've lost count of the number of pipefish I've seen and Frogfish are also a star attraction too. Like Edithburgh, Port Hughes has a pygmy version of everything.
Button sized Leatherjackets and tiny Cuttlefish are favorites. Port Hughes in the Summer months, apart from being a superb holiday destination, it's also blue swimmer crab season and this macro dive site is often visited by resident Smooth Rays and Eagle Rays keen to make the most of the crabs startled by divers. One ray even likes to accompany divers and exploit this, giving the most impressive of encounters.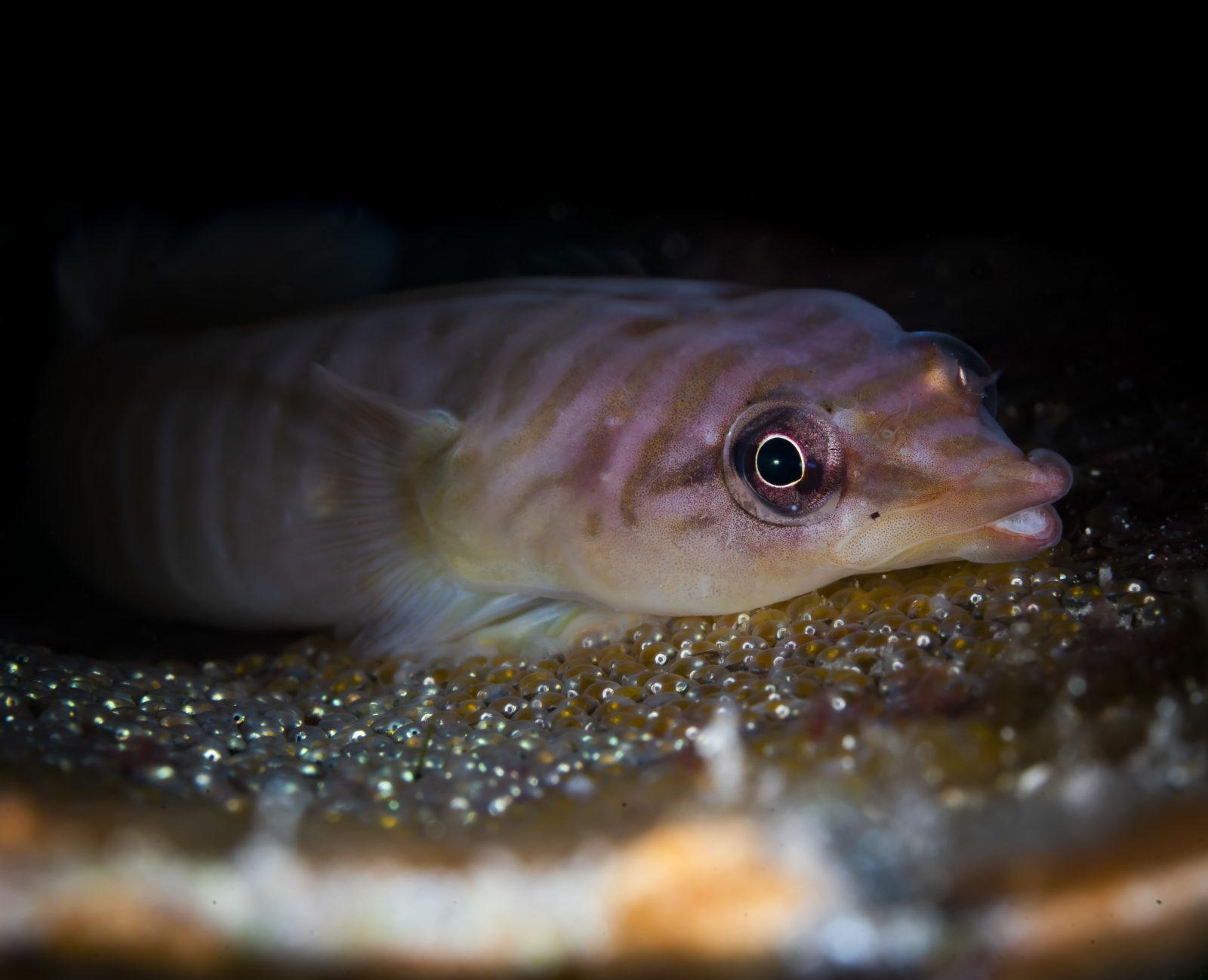 Other sites not to be passed up on Yorkes is the quirky and eclectic Ardrossan Jetty and the scenic and grassy Wool Bay, where if you are lucky you might just share the waters with our State Marine Emblem: The Leafy Sea Dragon. This creature defies imagination and is first pick on most divers treasure map when visiting South Australia. It's beautiful to watch it swaying in the grass and kelps at this site, and many others around South Australia. No doubt, there is always somewhere to get in and explore on Yorke Peninsula.
If you're here in winter months, it's a great to time to extend your exploration of Yorke Peninsula with the Cuttlefish Migration as that's a quick trip around the top of the Peninsula and down to Whyalla on Eyre Peninsula. Heck after that, why not keep going and look for Dragons at Tumby Bay on your way to Port Lincoln and the Great White Shark experiences there with Calypso Dive Charters day trips, or live-aboard adventures with Rodney Fox Shark Expeditions. Both charters will get you out with the adorably playful Australian Sea Lions at the right time of the year too. Who wouldn't want that! But that's a story for another issue!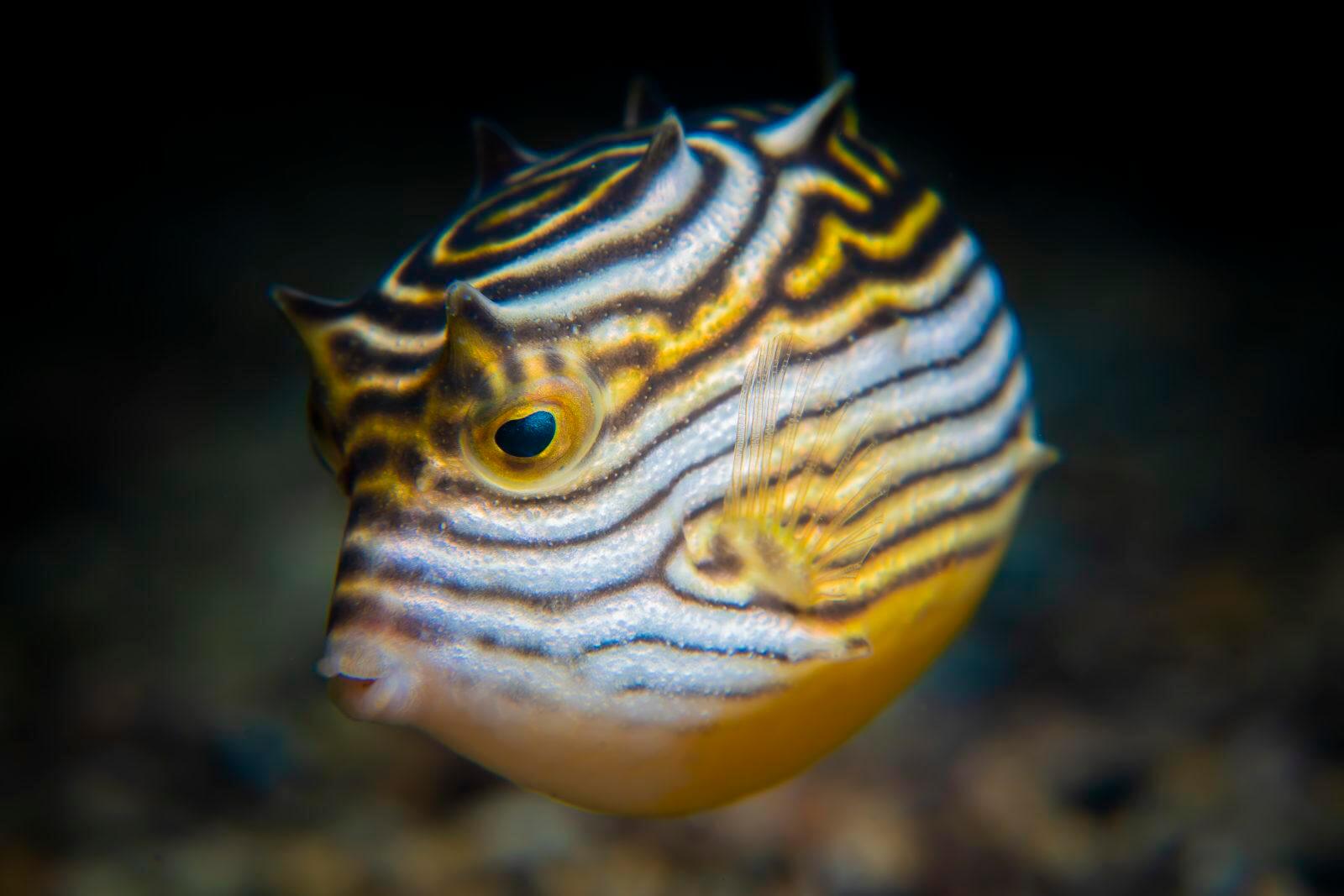 I also haven't touched upon the amazing diving on our closer Fleurieu Peninsula. Fleurieu is where the rugged Mount Lofty Ranges meets the sea at Second Valley. Here you will find the Dragons Lair at the base of these rocks and the Leafy Sea Dragons are home most of the year. Amongst the rocky shore line, grumpy Blue Devils also sit and pose disagreeingly. However, if that's not your flavor, then the majestic pylons and schooling fish of Rapid Bay Jetty might be. The beauty about travelling to South Australia to dive is it can be a family affair as well. You can day trip, camp, glamp, caravan or Air B&B.
Many dive sites can also be snorkeled by the non-divers of the family. Afterwards pop into a winery on your way back or visit a food market or Brewery. Pick up some local art, often reflecting our amazing Marine environment. So, while diving with Great Whites or turfing yourself into frigid winter waters in Whyalla for Cuttlefish might not be everyone's bag, there is something here for all year around and its very accessible for all levels of divers. Certainly, come here for your Big 5 Marine Adventure, but don't miss out on some of the most enjoyable macro and Jetty diving you will find anywhere.
Photo Credit: Chelsea Haebich
Want to read about more great places to dive in Australia?
Diving at Rottnest 4 of the Best
5 Iconic NSW Dive & Snorkelling Sites