Diving at Rottnest Island is a fantastic experience with over 200 dive sites available on any given day.
One of our most popular attractions is Shark Cave. Having the opportunity to dive with some amazing creatures such as Grey Nurse Sharks, is something on everyone's bucket list. These protected sharks look fierce with a mouth full of very sharp teeth but are graceful slow-moving sharks which are very inquisitive. They are quite photogenic and lucky divers can often find teeth which have been shed from these sharks on the ground around where they congregate.
We have a number of "shark caves" around Rottnest Island and these sites are visited occasionally by dive vessel operators for divers to take photographs and video of these majestic creatures in their natural habitat.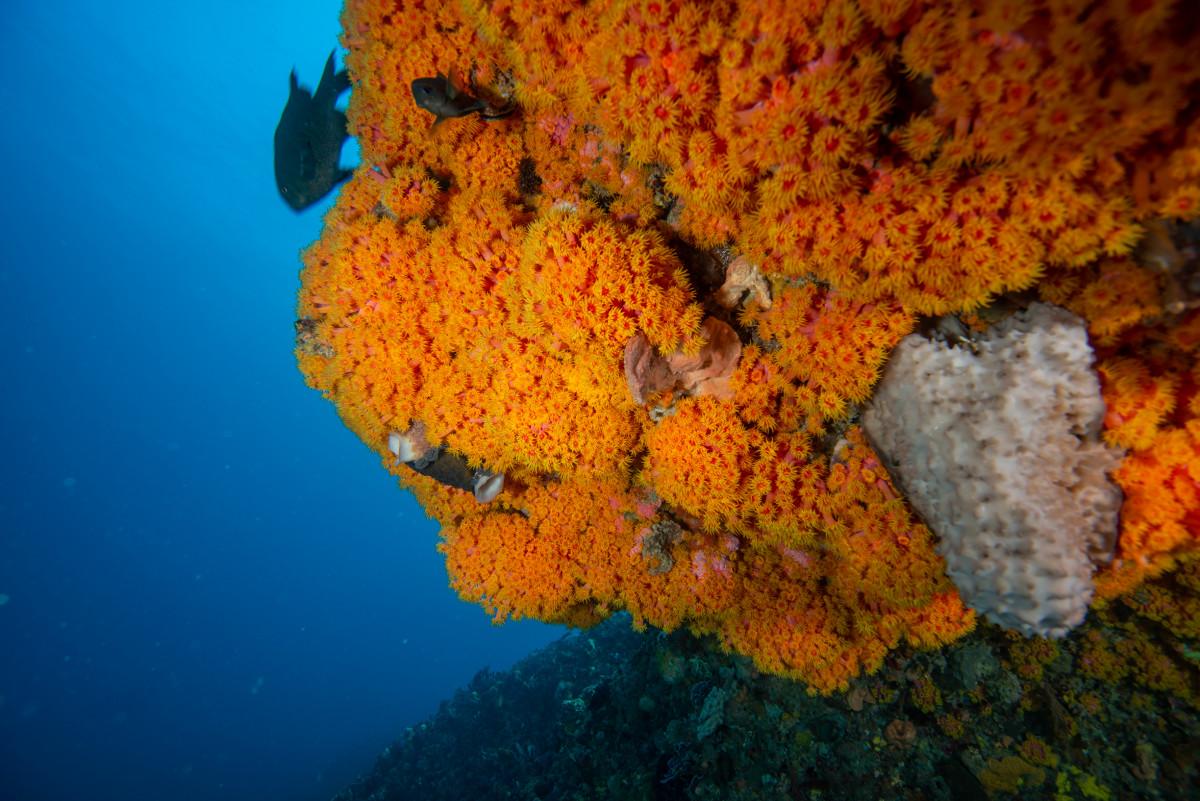 Being careful not to visit these places too regularly is important for these operators as too much human interaction and activity could potentially push the sharks away to another area.
The other very different feature of diving at Rottnest and surrounding areas is that our reef is mainly made of limestone. This means lots of caves and swim-throughs as well as a whole new range of marine species which come with this type of reef. Underwater caves which lead from cave to cave and cavern to cavern make some dives feel like you are in a different world. Limestone reef structure differs to boulder type reef of the south-west and it does offer some fantastic underwater landscapes and topography.
My Top Picks for diving at Rottnest island
Shark cave (West End – Rottnest Island)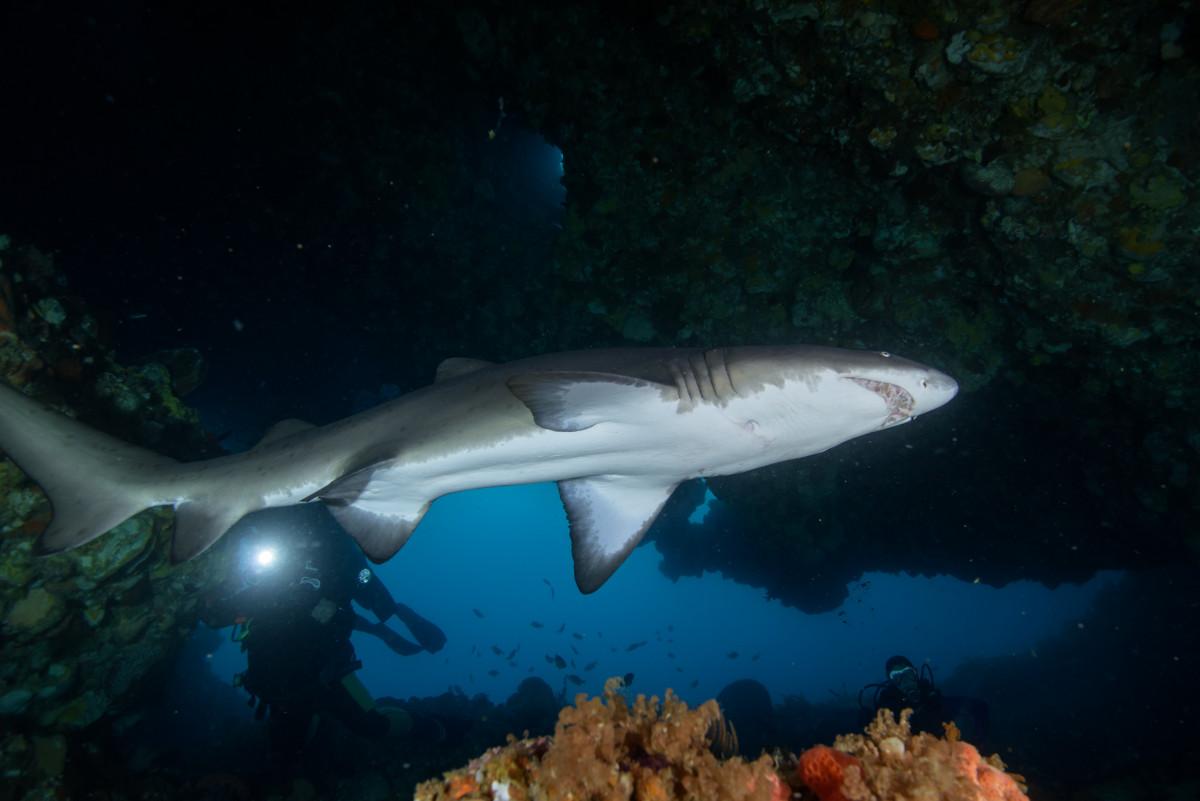 This cave on the West end of Rottnest Island boasts up to 15 Grey Nurse Sharks at any one time. Situated inside the marine sanctuary, the conditions do have to be very good to be able to dive here but the wait for the perfect day is well worth it. Diving in a cave with these fantastic sharks is a fantastic experience that I believe every diver has to experience.
Crystal Palace – (South West – Rottnest Island)
Crystal Palace has long been a favourite dive site of mine. Endless caves and swim-throughs make every dive different and the amount of marine life there never ceases to amaze me.
From thousands of schooling Buffalo Bream 50 – 60cm dinner plate-shaped fish circle you above, below and around you so all you can see are these fish in a tight spiral swimming around you. As you swim towards them, they part – but as they separate, there are more, and more and more of them seeming like an endless wall of these huge silverfish.
Experiencing this is something a diver will never forget and will talk about for many years to come. Snapper, Dhu fish and WA Rock Lobster, as well as many wobbegong Sharks and port Jackson Sharks, can also be found in this area. On a night dive here, you are very likely to see turtles amongst other cool hard to find critters.
Tuna Hut – (North West – Rottnest Island)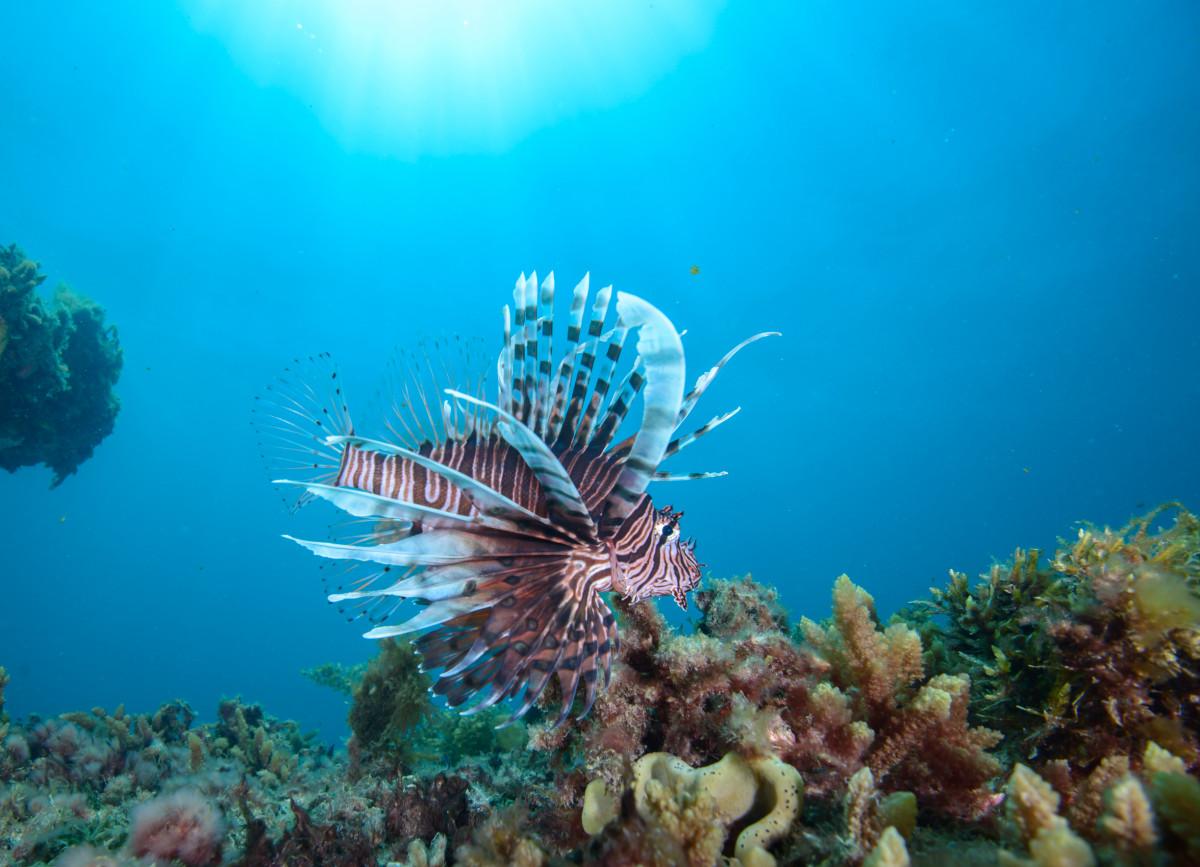 Tuna Hut is a very large dive site which also has some fantastic caves and swim-throughs. A dive site which is always good for a catch of Crayfish for those looking for them, this site is a great spot to dive straight after diving Shark Cave. A short visit to the Seal Colony on the way through is always a great photo opportunity too although this one is very close to reef so skippers beware.
Cathedral Rocks – (West End – Rottnest Island)
Cathedral Rocks (or Cathedrals) as we call it gets its name from a massive cave in the middle of an underwater cave network on the west end of Rottnest Island. The main cave has holes in the roof which allows light to come into the cave.
The weed that has grown into the top of this reef structure moves around above the holes creating flickering type light beams which shoot down through the cave making the beams like disco laser lights. As there are a number of these small holes in the roof of the cave, the light beams are spread across the roof of the cave sending light beams down which pick up large fish or schools of smaller fish as the lights move around the cave.
The name Cathedral Rocks comes from the best way to describe the image of these light beams coming through "windows' of a huge cathedral (the cave) with a large exit at the base of the cave which leads up to more small caves and a network of underground caverns. This dive site is truly a special place and unfortunately is only accessible to divers two or three times a year due to the position and required conditions to dive it. Put this one on your wish list of dives and keep an eye out for 5 or 6 really good days in a row in summer where easterly winds have been constant. You won't be disappointed with this dive site.
Article Written By Lee Johnston of Perth Scuba
Photo Credit: Johanna Pool