After another sleep-of-the-dead – this cold-water diving lark gets tiring! – we awoke to a crisp morning and headed back to Strytan Dive Centre to explore more of the area on our Arctic Adventures odyssey.
First up was an exploration of a local site looking for wolf fish – Erlendur was in the process of checking on the population of male and female specimens in the area, and we were more than happy to assist. Alas, much like our dive on Arnarnesstrýtan yesterday, the vis was not great, but that didn't stop us finding several wolf fish, as well as flatfish, lion's mane jellyfish, etc.
Update: Iceland Adventure, Day Six
After another surface interval in the presence of majestic humpback whales, we returned to Arnarnesstrýtan and boy, what a difference! The vis for the first 10m was still poor, but once we hit 15m, it cleared up dramatically to a good eight to ten metres. It was like a completely different dive!
The cod swarmed in as soon as we reached the seabed, along with a friendly wolf fish, and then we spent a good 40 minutes slowly circling the structure and seeing many wolf fish huddled in their holes, along with scorpionfish, myriad nudibranchs – once I got my eye in, they were everywhere, especially near the vents – and yet more cod.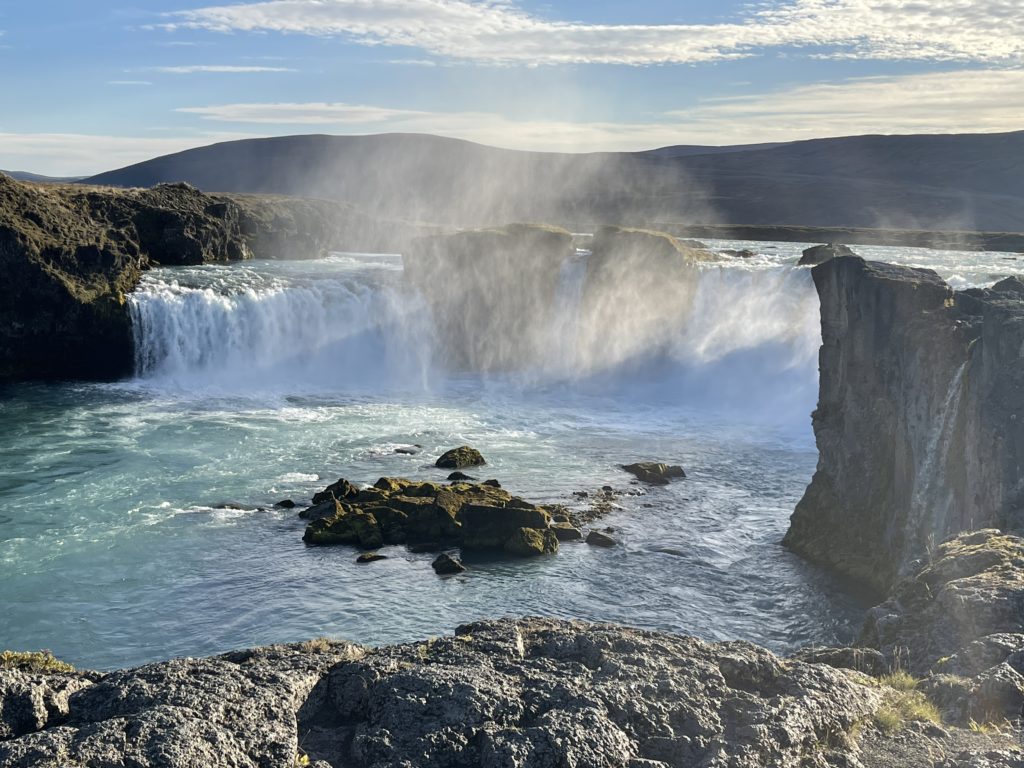 It proved to be an epic final dive of the trip, but the day was not done. Eliska whisked us back to our cabin to drop off our gear to dry, and then we headed out through Akureyri to the magnificent Goðafoss waterfall, which is only 12 metres high but has a width of some 30 metres – with a huge amount of water falling over the edge, it is like a mini-Niagara Falls.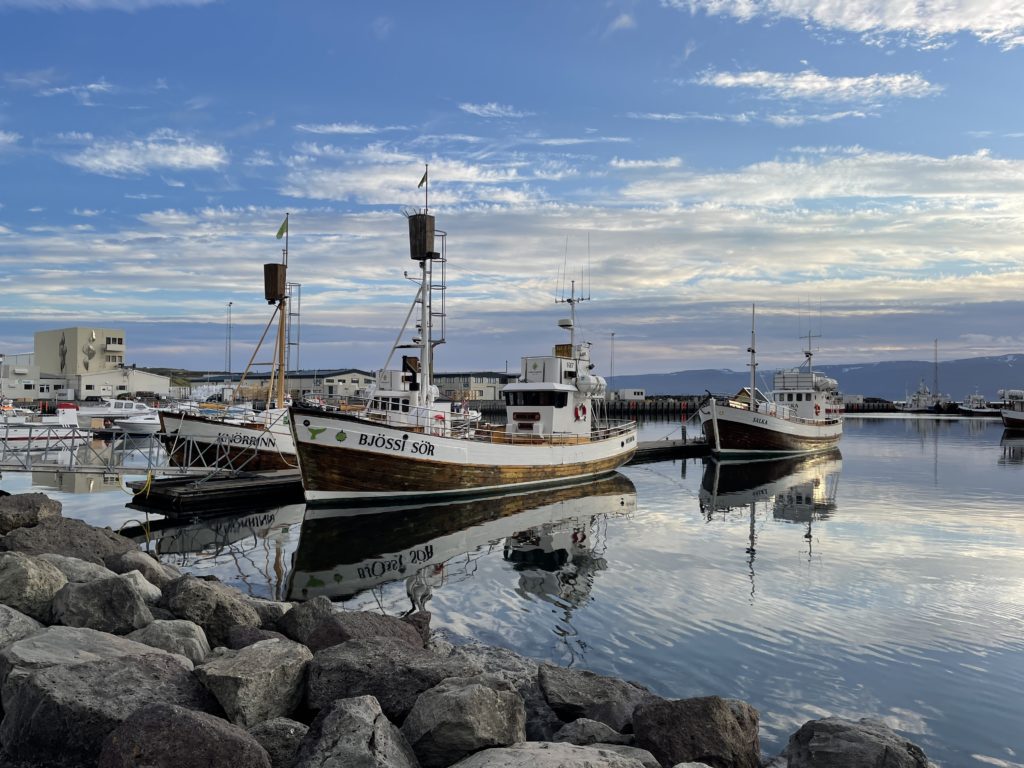 We then continued on to the picturesque village of Husavik, which seems to be the epicentre of Icelandic whale-watching operations. The lovely harbour is worth a wander, and there is a great fish-and-chip shop right on the harbourfront! It had to be done!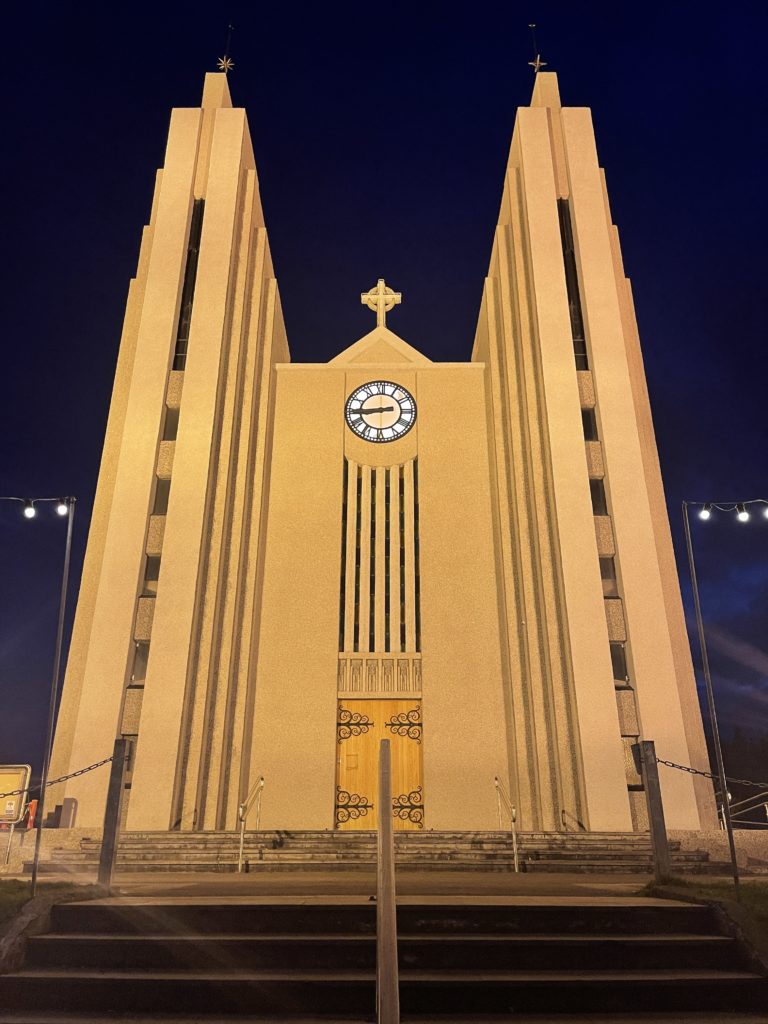 We rounded out the evening with a walk around Akureyri, before heading back to the cabin for a few beers before getting our heads down ready for our final day of adventure, which was going to involve going into a glacier!
Photo credit: Mark Evans and Byron Conroy