Fourth Element have carved out a niche for themselves in exposure protection, starting intially with undersuits, branching out into wetsuits, and then rounding out their offerings with the Argonaut drysuit.
I first dived the original Argonaut trilaminate, and was impressed back then by the fit, freedom of movement and build quality of the suit, which was given some added Fourth Element style points, including the distinctive logo in the centre of the inflator and the shoulder dump valves, and some other subtle additions to make it stand out from the crowd.
This was soon followed by the innovative Argonaut Kevlar, and I was smitten by this suit. The Kevlar material was ultra-thin and just didn't feel like it should be waterproof, but it was – and yet it meant the whole drysuit weighed about the same as a 5mm wetsuit. It was, by far, the most-comfortable drysuit I have ever dived in – there was no restriction to movement, I could get in or out of it with zero-effort, and best of all, the Kevlar material looked super-cool with its 'special forces' grey/green finish.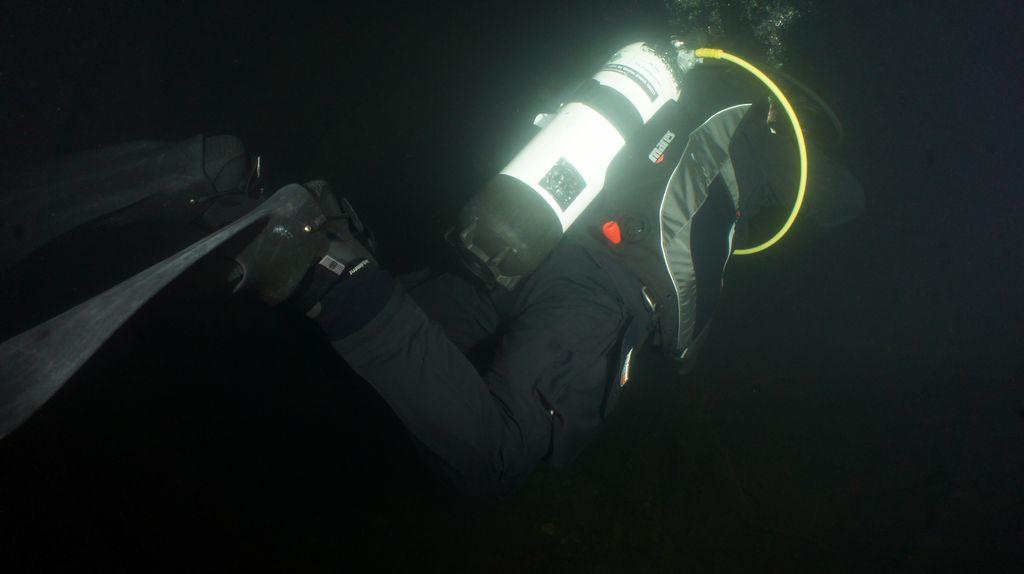 The Argonaut then went through a bit of a makeover, and the 2.0 version – which was based on a new pattern – was released. Initially this was in the Kevlar, Flex trilaminate, or a combination of both in a unique Hybrid version, but now there is a new kid in town – Stealth.
Now hand's down that wins top prize for a cool name for a drysuit fabric! The range now comprises the Argonaut 2.0 in Flex trilaminate, a Hybrid combining Flex trilaminate with the Stealth material, or a full Argonaut 2.0 Stealth – and the latter is the one I have on test here.
I was looking forward to seeing the difference between both the Argonaut and the Argonaut 2.0 'cuts', as well as seeing how the Argonaut Stealth material could measure up to the Kevlar.
At £1,895, it is a top-end suit, but for your hard-earned cash, you get a little drawstring care package with talc and zip lubricant, comfort/support-inserts for your boots, a low-pressure inflator hose, a changing mat and, best of all, a nifty storage drybag – no more worrying about water leaking out all over your car during the journey home!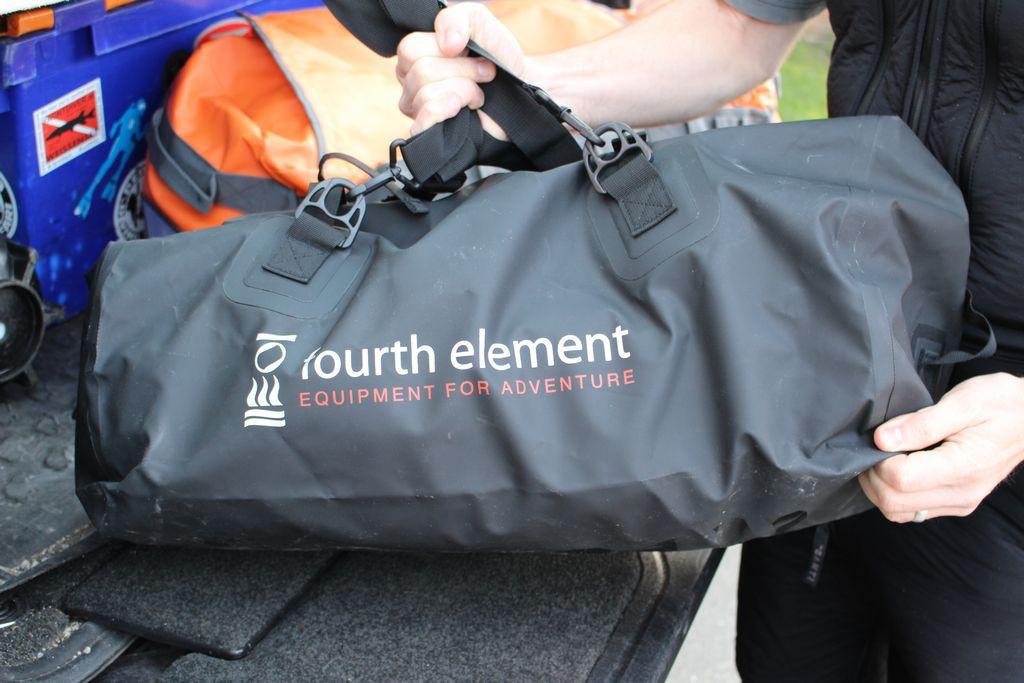 I ventured up to our usual test site, Vivian Dive Centre, in Llanberis, Snowdonia, to dive the Argonaut Stealth. The sun was shining, but the air temperature was only -2 degrees C when we set off towards North Wales, and it had only risen to 3 degrees C on our arrival. The water temperature was just 5 degrees C, so perfect conditions in which to trial-dive a drysuit – any leaks would be immediately apparent!
The first thing I noticed about the drysuit was how easy it was to get on – it matched the previous Kevlar version in that respect. It felt a little heavier than its predecessor, but nothing noticeable – this is still a very lightweight drysuit.
Once fully zipped into the drysuit, the next thing that became clear was how easy it was to move around in. The Argonaut Stealth material may be a little thicker than the Kevlar, but it has a nice amount of stretch to it, and this means that there is zero restriction to movement – bending around at the water's edge trying out the range of flexibility, I am sure passing walkers thought I was doing some crazy outdoor fitness session!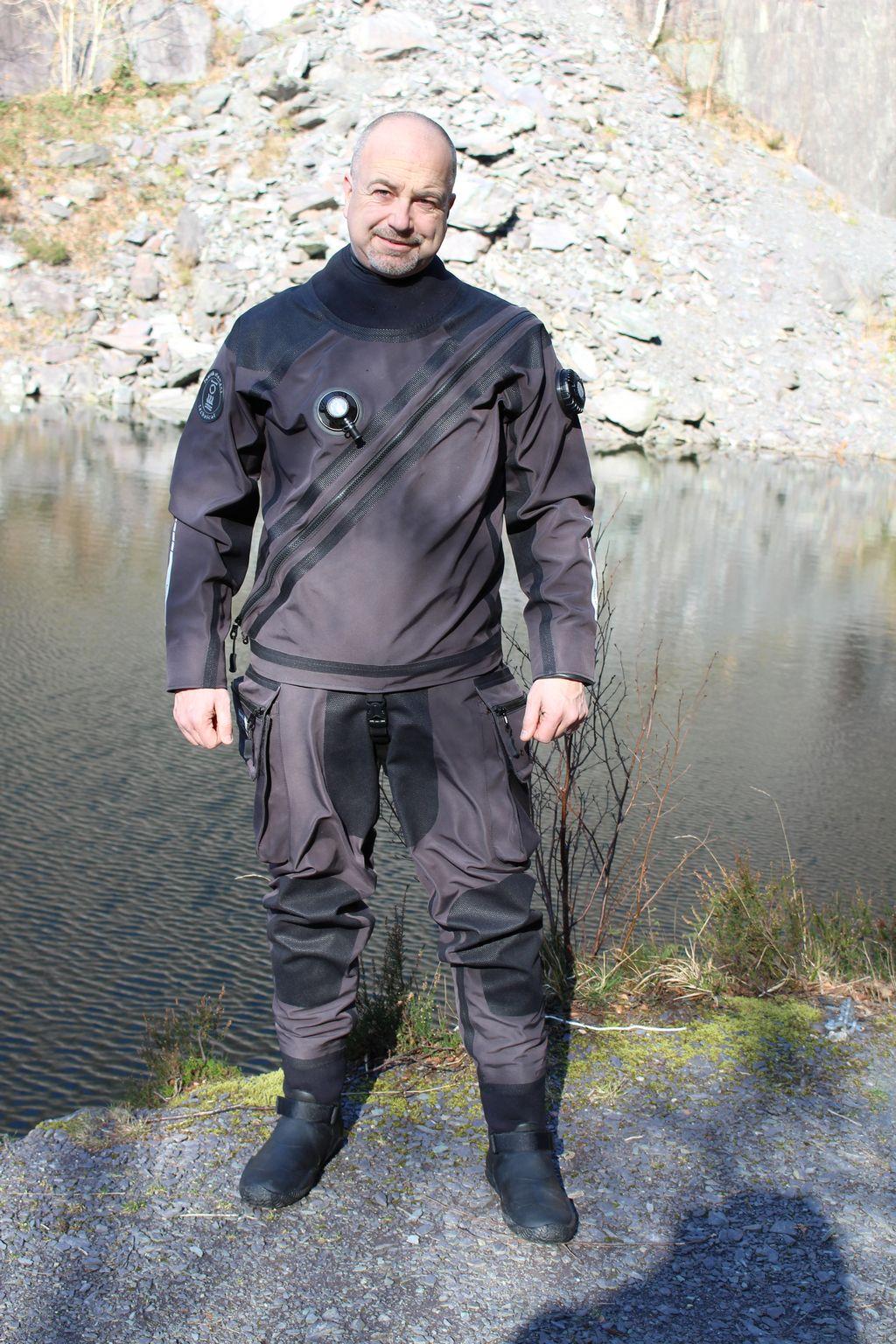 This flexibility translates well underwater too, and dive buddy Gary Johnson said he was getting fed up of me contorting into all manner of positions during our dive. It is supremely comfortable, and gliding around in a nice trim position was truly effortless. It just didn't feel like I had a drysuit on.
The dual thigh pockets are spacious, and have a smaller internal pocket perfect for small slates, etc, and with D-rings and bungee cords tucked inside, you have plenty of options on how to secure your precious accessories so they don't get lost. There are also small zippered pockets on the 'flaps' of the main pockets, which are handy for a back-up torch.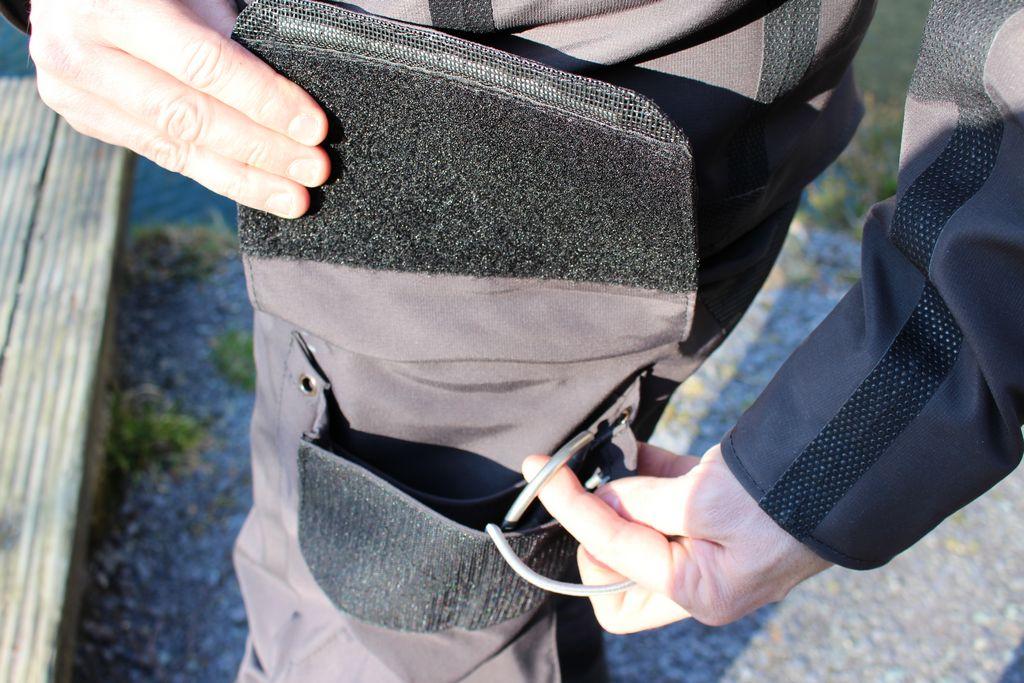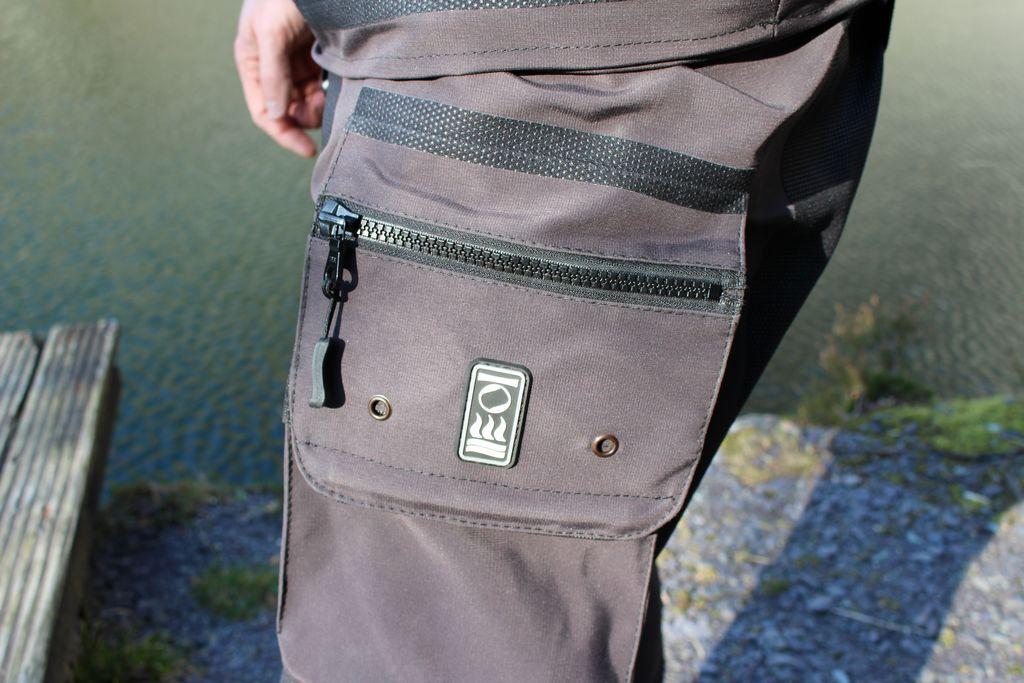 The boots on this Argonaut were the same as on the previous incarnations I had dived, and they are very comfortable – especially with the support insert soles fitted – and with the supple neoprene 'ankles', you can make minor movements for delicate positioning with ease. I also like the Velcro straps which go over the top of the instep and help prevent air migration into the boots.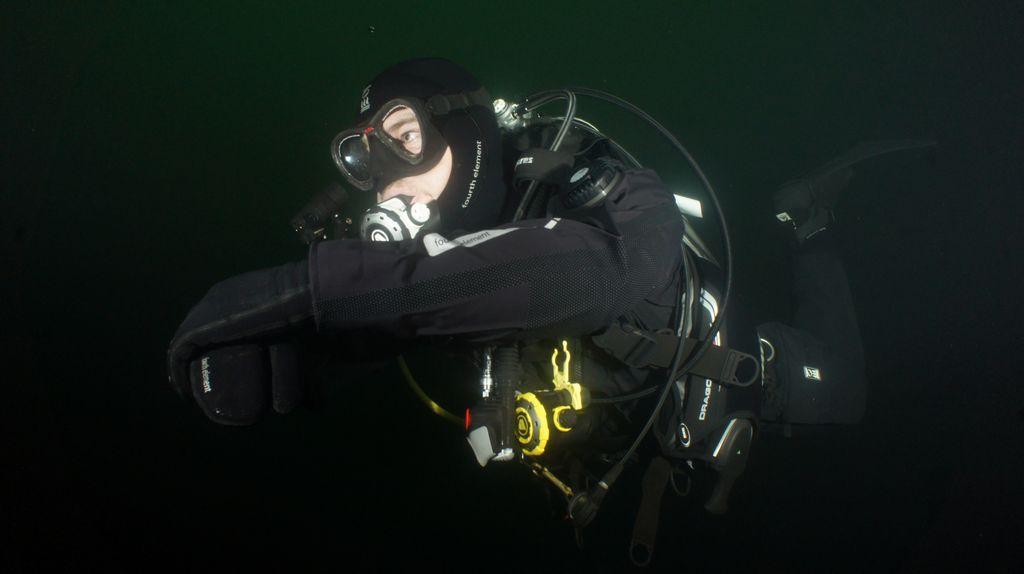 I mourned the death of the Argonaut Kevlar, but I have to say that the Fourth Element Argonaut Stealth is a worthy successor to its crown. If you are in the market for a stylish, flexible, lightweight, yet durable drysuit, this is well worth checking out.
Check out our Otter Watersports Ultralight Telescopic review
Our gear content is sponsored by Mike's Dive Store, the UK's premier dive retailer. For all your diving needs visit them in-store or online for your diving, freediving, snorkelling and servicing.