Ultralight Telescopic Review
Otter Watersports has carved itself a real niche when it comes to well-made, robustly constructed trilaminate drysuits, and this has been built on the back of a stellar reputation and superb customer service.
They offer a wide range of suits, and I have been diving a top-of-the-line Britannic II for a few years and it is still keeping me warm, dry and comfortable even after hundreds of dives. However, while it is a fantastic suit, it is quite heavy given the durable material it is made from, so not ideal for those who want to take their drysuit away with them.
That is where the Ultralight Telescopic drysuit steps up to the plate.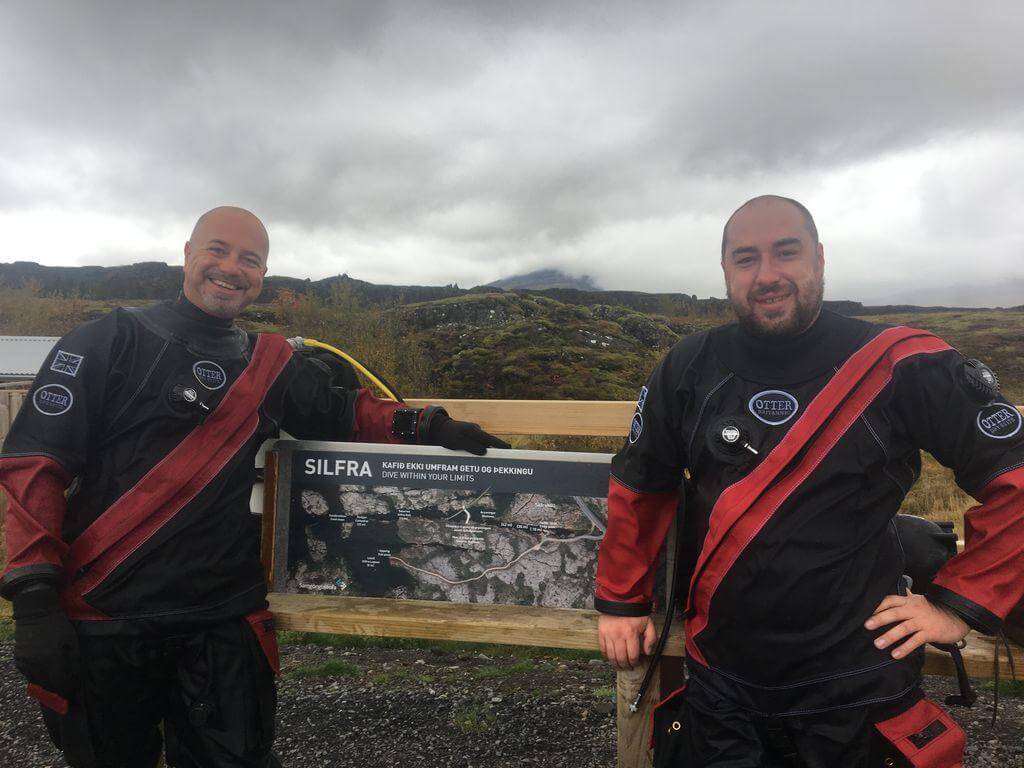 The Ultralight Telescopic looks, at first glance, very similar to the Britannic II, with the same telescopic, cross-torso zip design – check out the photograph of myself and Ross Arnold in Iceland on the following page. I am in my Britannic II, and Ross is sporting the Ultralight, and we look like a couple of extras from the live-action version of Captain Scarlet! You can also get it in all-red, all-black or all-blue, or blue/black.
However, it is only when you hold the Britannic II in one hand, and the Ultralight Telescopic in the other, that you notice a major difference. The very flexible 'rip skin' of the Ultralight is significantly lighter than the Britannic's core material, making the latest Otter offering a lightweight suit that is also very robust, so the Ultralight Telescopic would make a fine UK drysuit as well as being a fantastic travel suit.
If anything, it is even easier to get in and out of than the Britannic, the thinner, lighter 'rip skin'  material being seemingly easier to manhandle.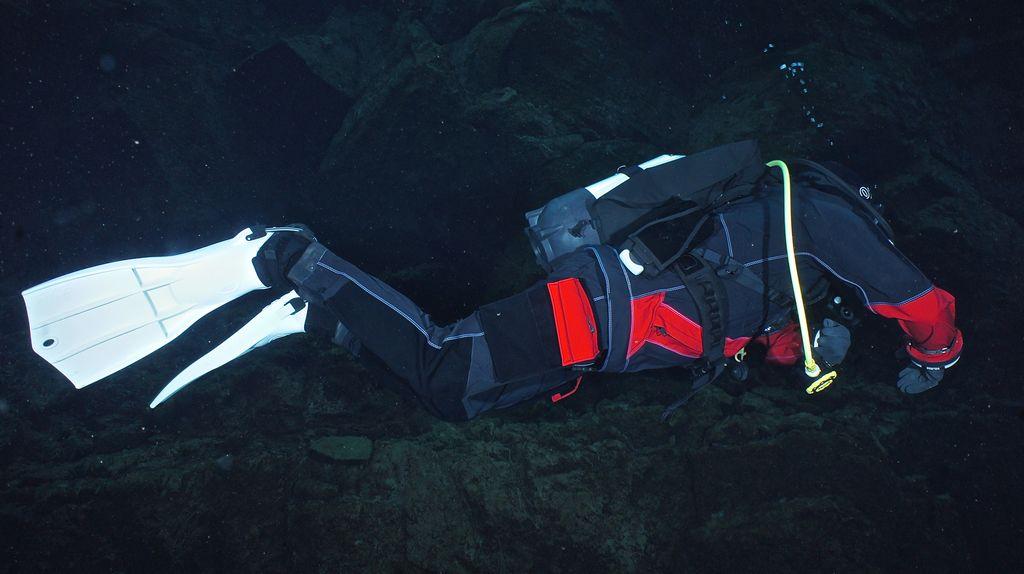 The double kneepads offer some tough support in these high-wear areas, and the neoprene neck warmer helps stave off the cold. It is equipped with latex neck and wrist seals, but these can be changed to neoprene as an optional extra, or you can go for a quick-replacement silithane neck seal and oval wrist seals so you never miss out on a dive. There is even the option to get factory-fitted dryglove systems added to the Ultralight, from SiTech and Antares to the very-popular KUBI (which were fitted to our test suit).
There are also a wide choice of pockets that can be fitted to the Ultralight Telescopic, but we found the basic bellows-type with a Velcro-closing tab equipped with a zippered pocket worked well.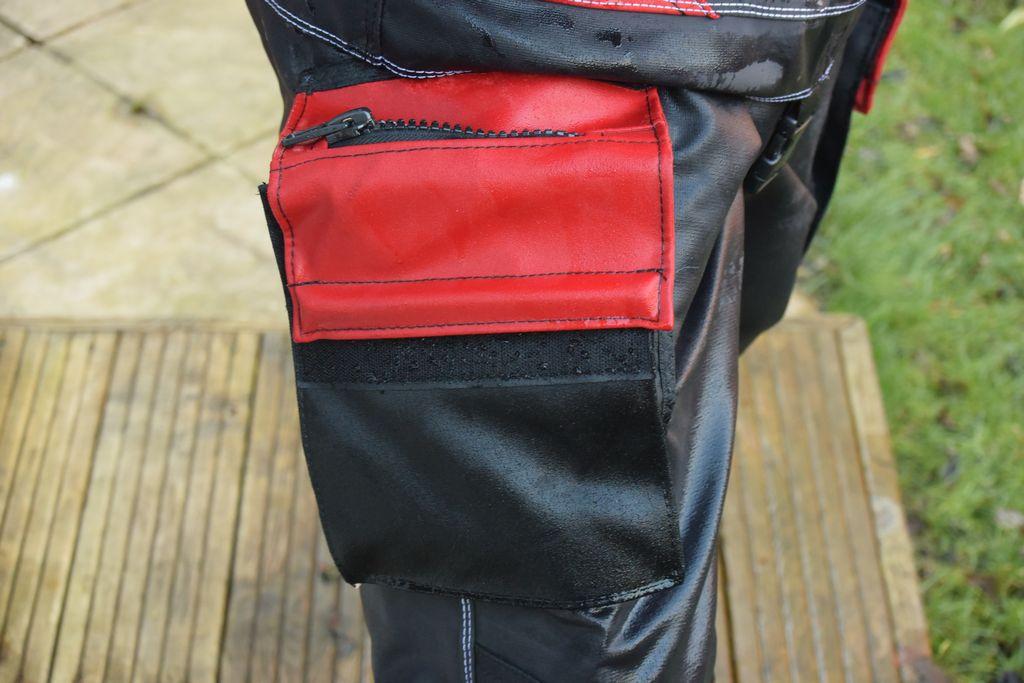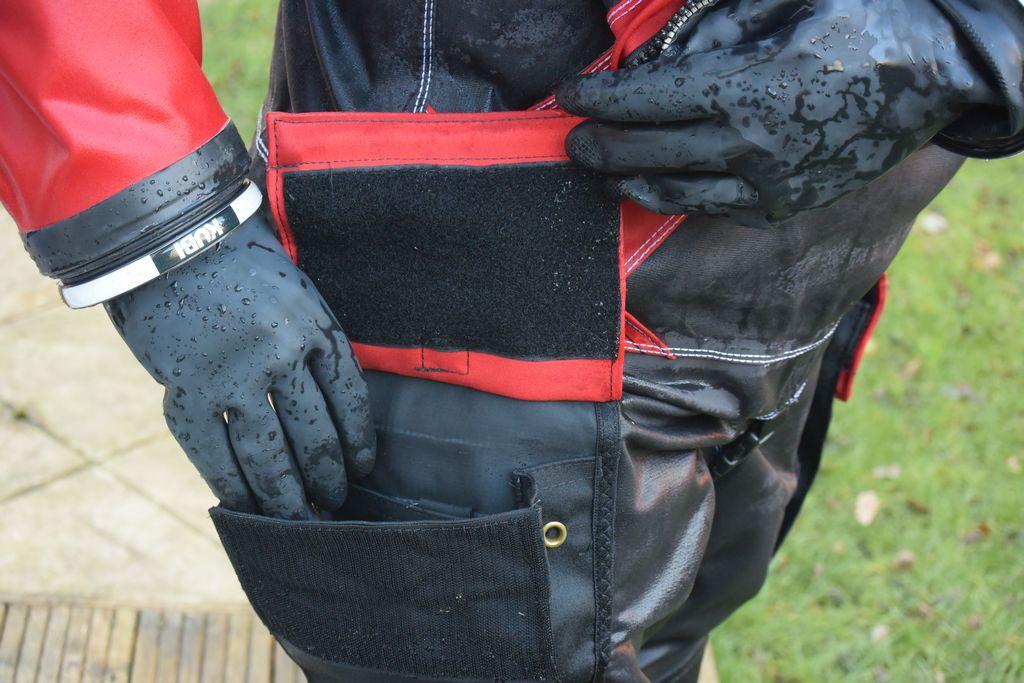 As with all Otter drysuits, the Ultralight Telescopic comes with a neoprene Drystyle hood, zipped changing-mat-style suit bag, and a choice of either Apeks or Si-Tech tried-and-tested valves (which can be located in the standard position, or in a GUE/DIR recommended location.
Neoprene dry socks and rock boots are supplied as standard, but you can swap these out for any other style of Otter boot are no cost.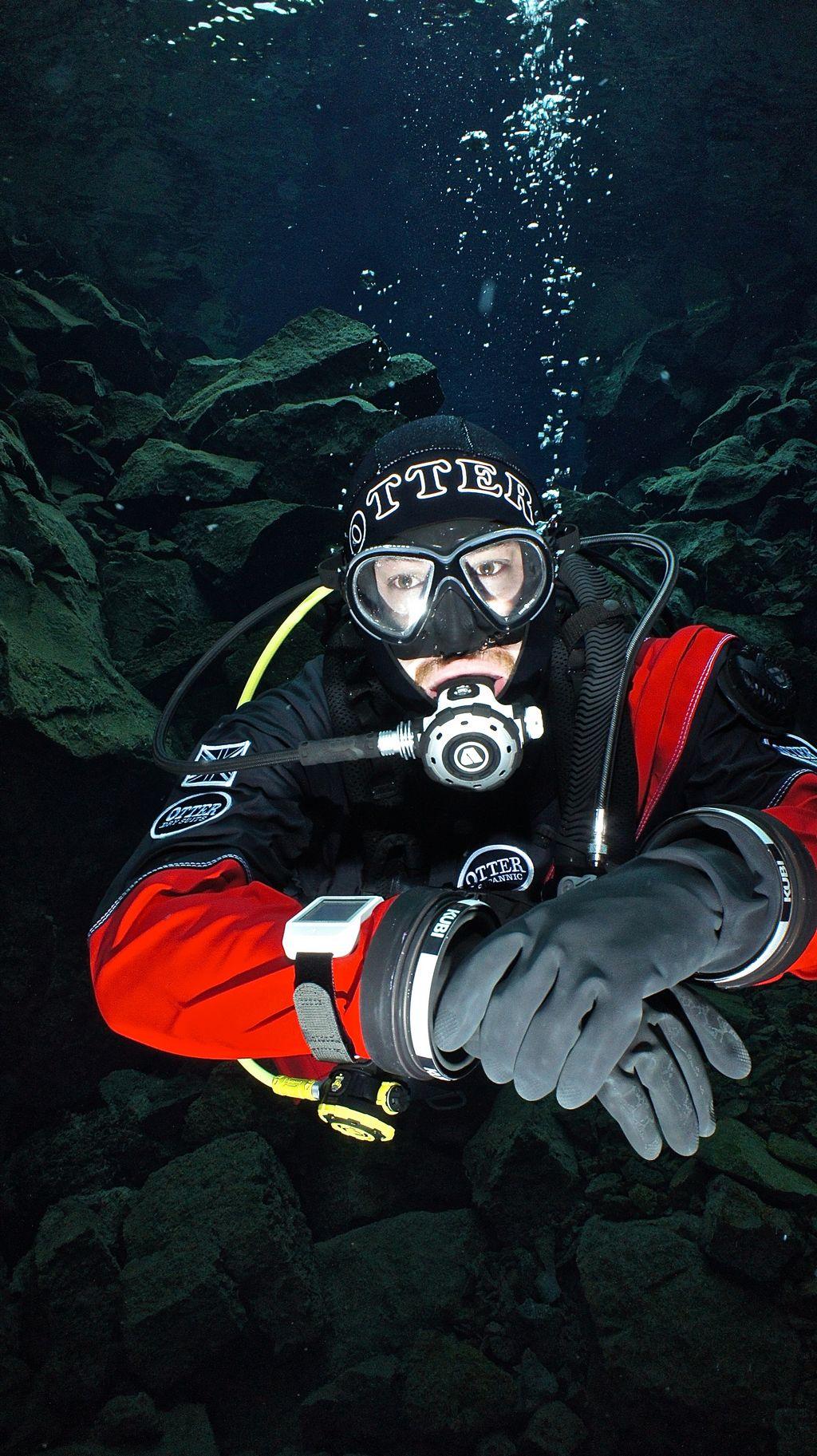 Ross dived the Ultralight in the 2 degrees C waters of Silfra in Iceland, as well as other sites where the water reached a balmy 4-5 degrees C, and with a decent undersuit worn underneath, he was kept as warm as toast – and more importantly, bone dry. Ross is what can best be described as a 'warm-water diver', and to get him into temperatures in the low-teens or below is a major feat. To have him emerge from a 45-minute dive in very cold waters with a smile on his face – and feeling warm and dry – was nothing short of miraculous. I don't think we've transformed him into a hardcore UK diver just yet, but the Ultralight Telescopic – and the KUBI Dryglove System – certainly helped set him on the right path.
We have also been reviewing the Fourth Element Argonaut Stealth.
Our gear content is sponsored by Mike's Dive Store, the UK's premier dive retailer. For all your diving needs visit them in-store or online for your diving, freediving, snorkelling and servicing.