The Diver Medic is excited to announce the new EFR Instructor Authored Programme called Diving Emergency Medical Responder (DEMR) Course. The purpose of the...
Since 11 September, tighter flying regulations exist. Still, terrorist attacks occur, like the Russian airplane crash above northern Sinai a few years ago. Smuggling...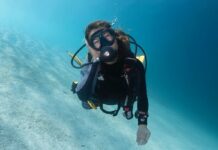 November 2015, Italy. Gabriel**, an experienced Spanish diving instructor in his 40s, travelled to Italy with his friends by car. He is enjoying his...
Divers who have epilepsy should consider all the factors of their condition before going underwater, as a seizure while diving can have serious implications...
Assessing vital signs ('vitals') is a key component of good first aid. It consists of taking a series of simple measurements that provide data...
The Diver A 40-year-old male did four rebreather dives one day from a liveaboard near Socorro Island. Maximum depths of the dives ranged from 35m...
Many divers know these three letters - DAN. The acronym stands for 'Divers Alert Network', and its European branch, founded in 1983 by Prof...
Q: I'm getting fed up with my dive club making jokes about how bad my gas consumption is. I admit I'm not the slimmest...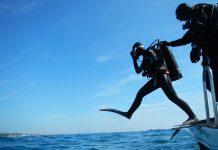 Q: Hi there, I am an avid diver and I have been diagnosed with ME. As little is known about ME I need to...
Q: I have just returned from a trip to Mexico, where one of our group had some sinus congestion at the beginning of the...