Part two – Voyage to open water
Zac's scuba odyssey continues, and in this issue, Jeremy and Amanda Cuff follow his journey to become a PADI Junior Open Water Diver
After Zac had achieved his PADI Master SEAL Team rating, he was more than ready to move on to the next stage, but before he reached the magic age of ten – when he would be able to conduct this course – we aimed to keep his interest up by taking him along on more scuba-related holidays and getting him involved in our dive club.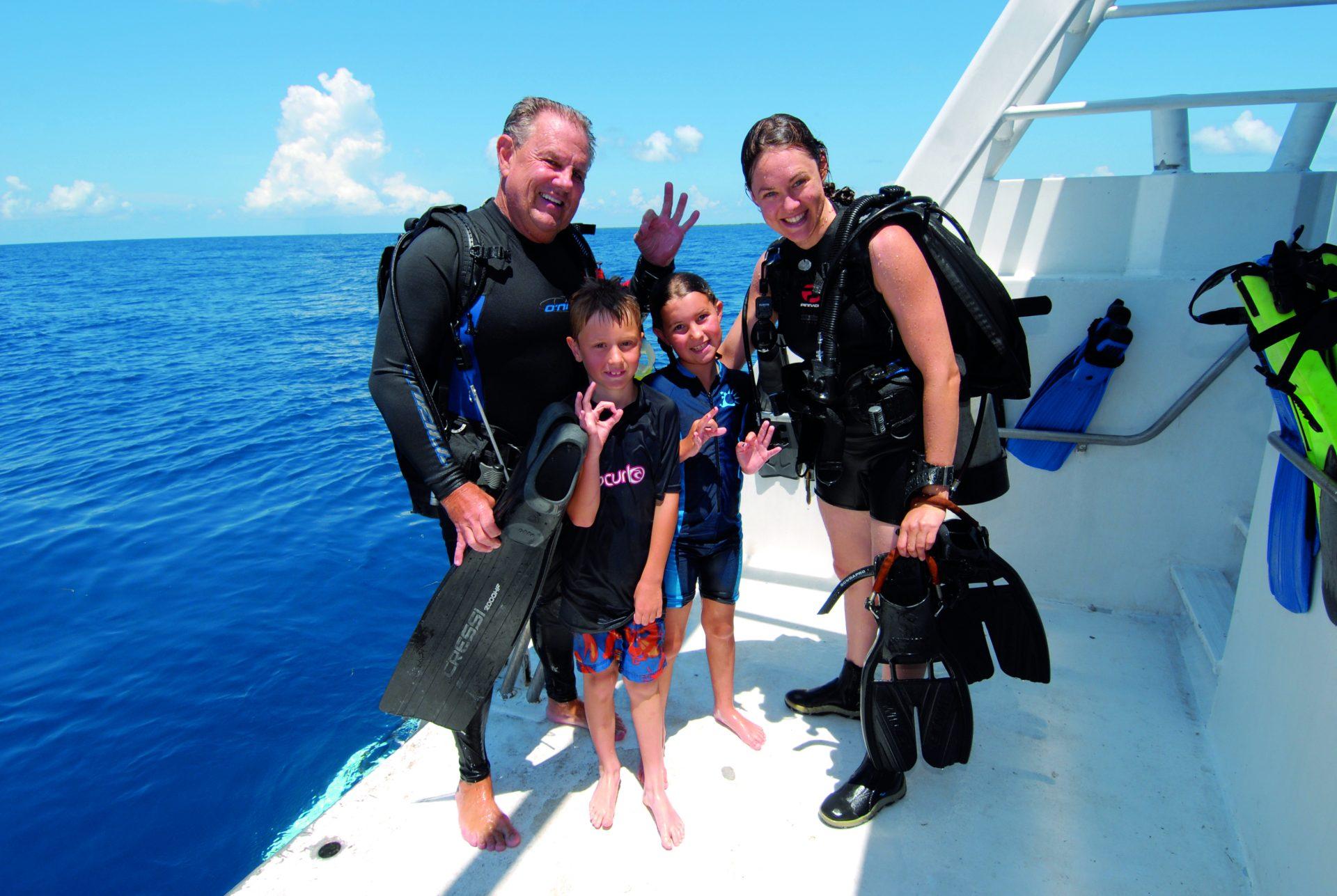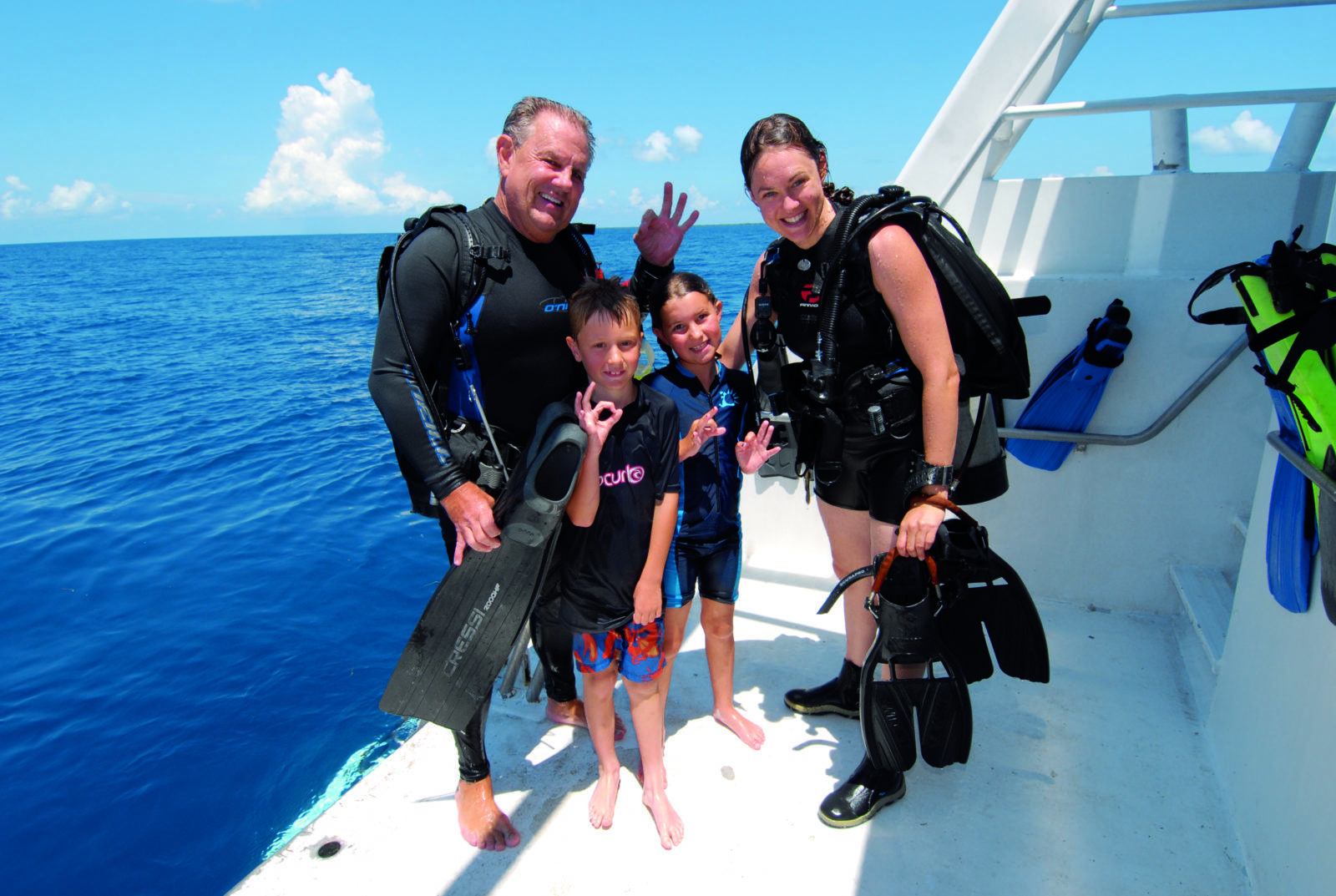 The Belize Aggressor Family Week
After our successful Cayman Islands liveaboard trip (see Part One of this series in the June issue), we decided to repeat the experience when the next opportunity allowed, this time in Belize. Like before, this charter was one of the Aggressor Fleet's 'Family Weeks'.
In Belize, Zac was in the company of three other children of the same age, and we can honestly say that we've rarely seen children so happy and in their element, free of toy shops, shopping malls, computer games and TV, just kids being kids, having fun together. My friend Simon, his wife Tonya and son Thomas found this trip to be brilliant. The crew were great with the kids, often taking them off for dinghy rides while the grown-ups went diving.
We watched as the kids practiced their giant stride entries and dive with a SASY (Supplied Air Snorkelling for Youth) set-up, which is a self-contained regulator and tank, but for surface swimming only. With this equipment, a child can thus breathe through a regulator like a diver, check air and view the reefs from above.
As well as enjoying liveaboard life, we also visited Half Moon Caye for a barbecue and nature walk. The island is home to lizards, iguanas, hermit crabs and colonies of nesting booby birds and frigate birds. The kids loved it.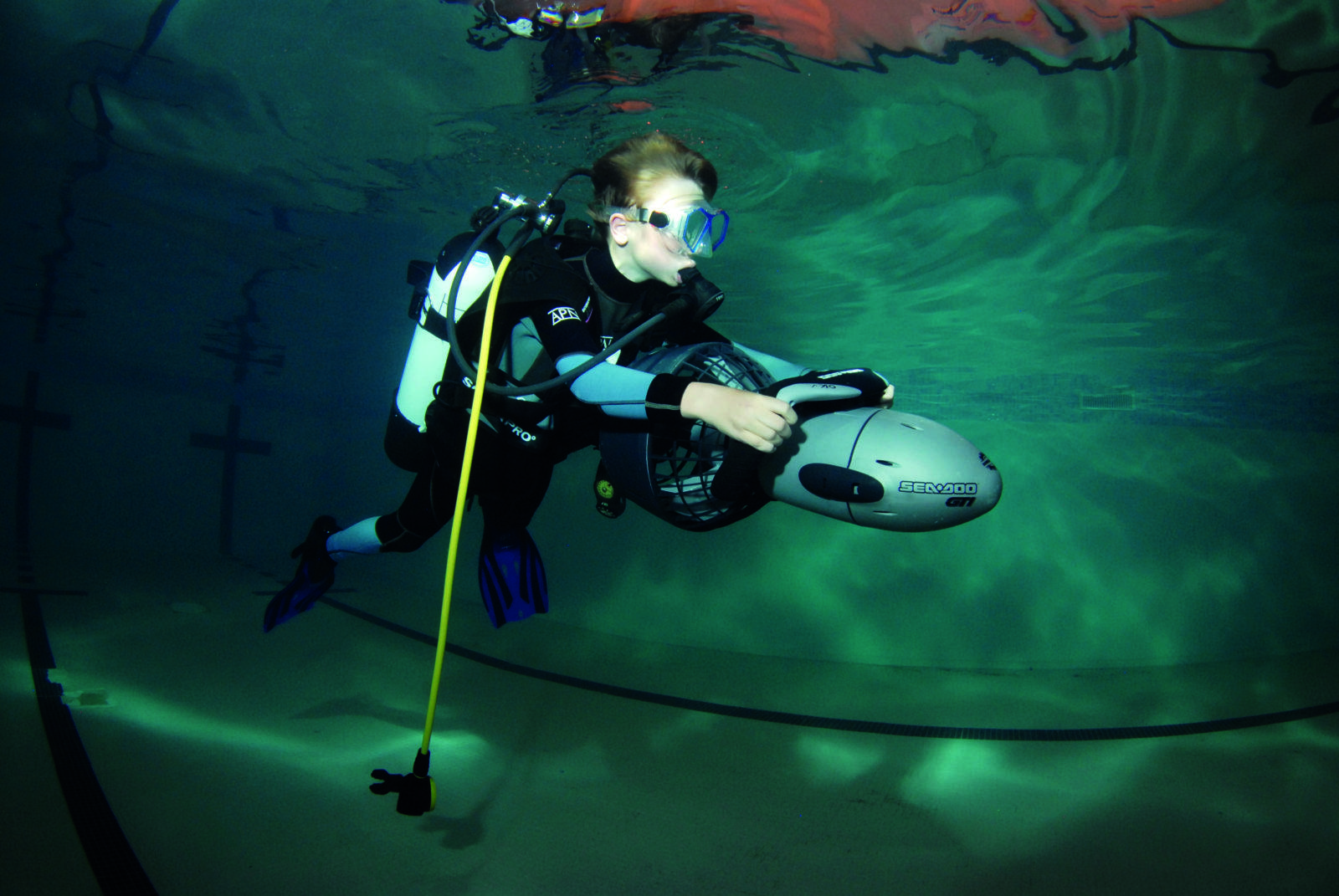 The Local Dive Club
Attending our local dive club has been good for Zac, allowing him to get to know some of the instructors while keeping up his skills.
On club nights they bring along hoops, plastic sharks and underwater scooters for kids to bomb around on. As a result of the dive club, he's also attended a beach clean-up at Chesil Beach and a DDI (disabled divers) pool session, which have been good experiences for him.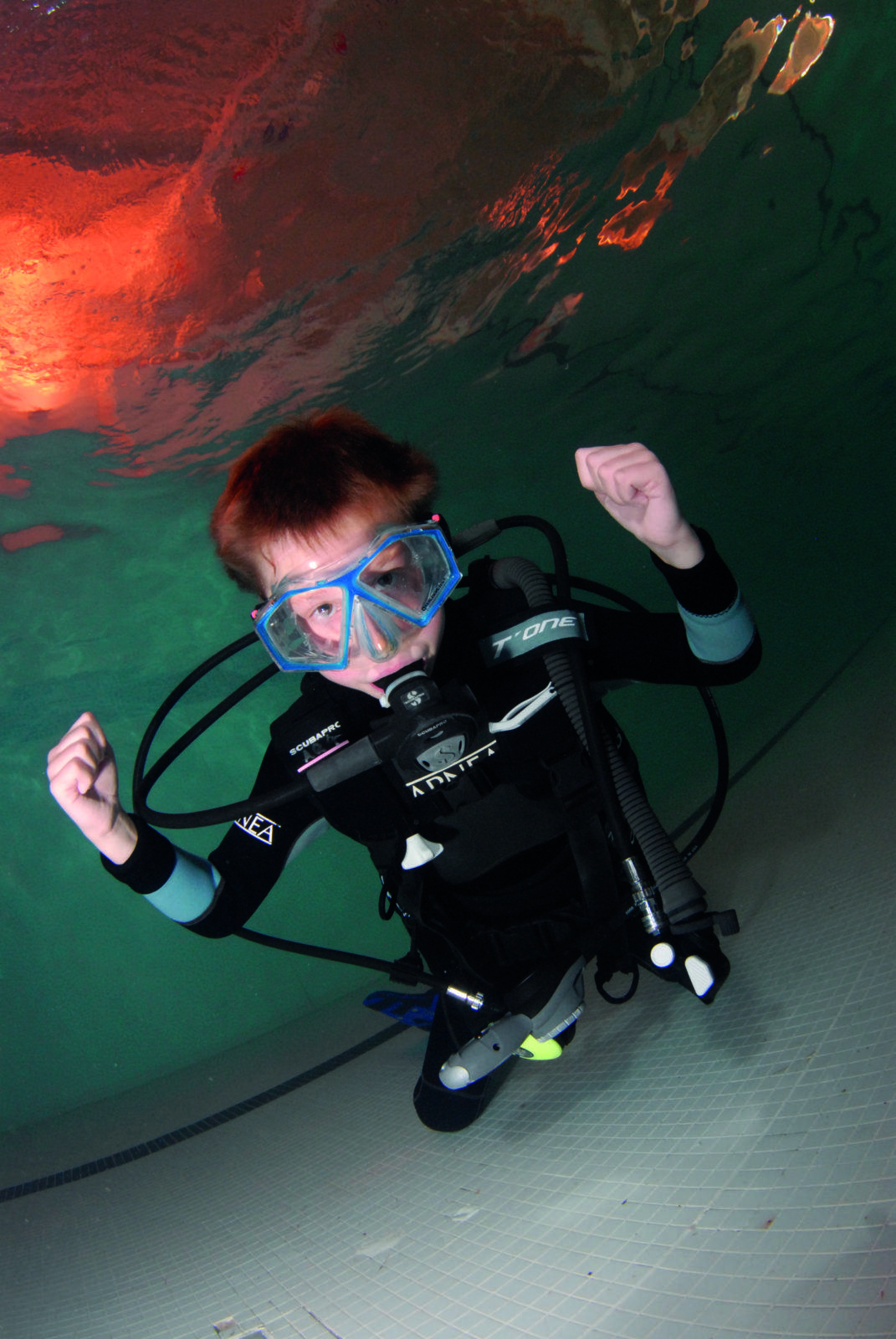 Sponsored Kilometre Underwater for Penguin Conservation
We've always encouraged Zac's interest in wildlife, joining him in the RSPB's Wildlife Explorers club. In their magazine, they launched an appeal for Rockhopper Penguin conservation, asking members to raise funds to assist in the study of this species' decline. We came up with the idea of Zac swimming a kilometre underwater to raise sponsorship. Zac did this on a dive club night and raised £133. He made a splash in the local papers and was even pictured in a subsequent Wildlife Explorers magazine. It was a rewarding experience for him.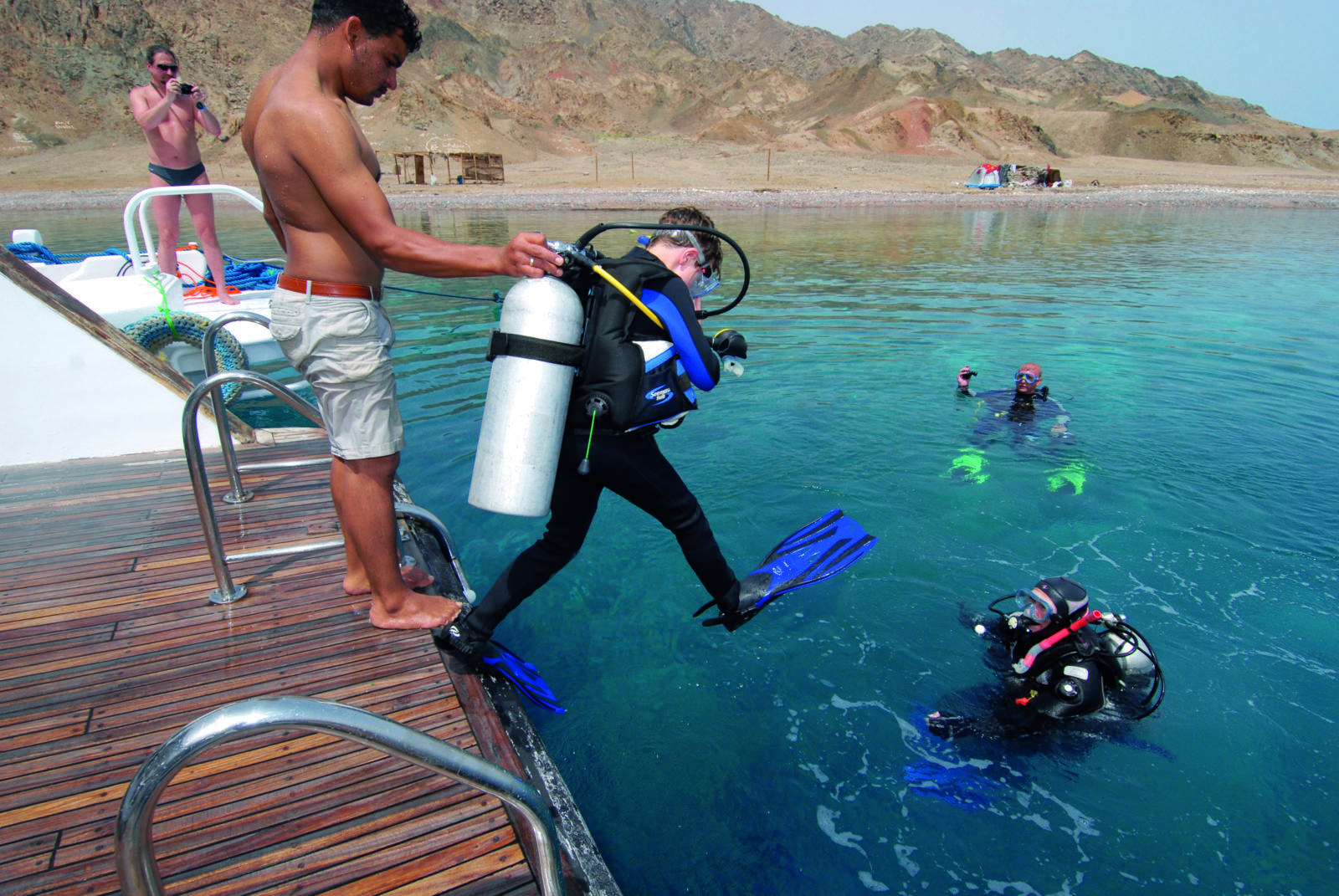 Bubblemaking Again, This Time in Egypt
Though Bandos in the Maldives was beckoning us back (see Part One of this series last issue), we decided instead to travel out to Dahab in Egypt in 2013, again with our friends Simon and Tonya, and their son Thomas.
Most of the diving in Dahab is shore diving, but it's possible to do boat diving as well. For the first few days, we would visit various shore dive sites, sometimes with the boys, sometimes not. Zac would get to snorkel the famous Blue Hole with Amanda (his second blue hole after Belize), while I dived with Simon.
Later in the trip, on two days of boat diving, the boys would snorkel the reef where they were lucky to spot a couple of large reef squid. They would also do their Bubblemaker dives, with the highlight being a blue-spotted ray.
Dahab was a great overall experience for Zac and Thomas; riding in the dilapidated pick-up trucks to the dive sites and town, the local culture, the spectacular desert backdrop and riding tatty, bad-tempered camels.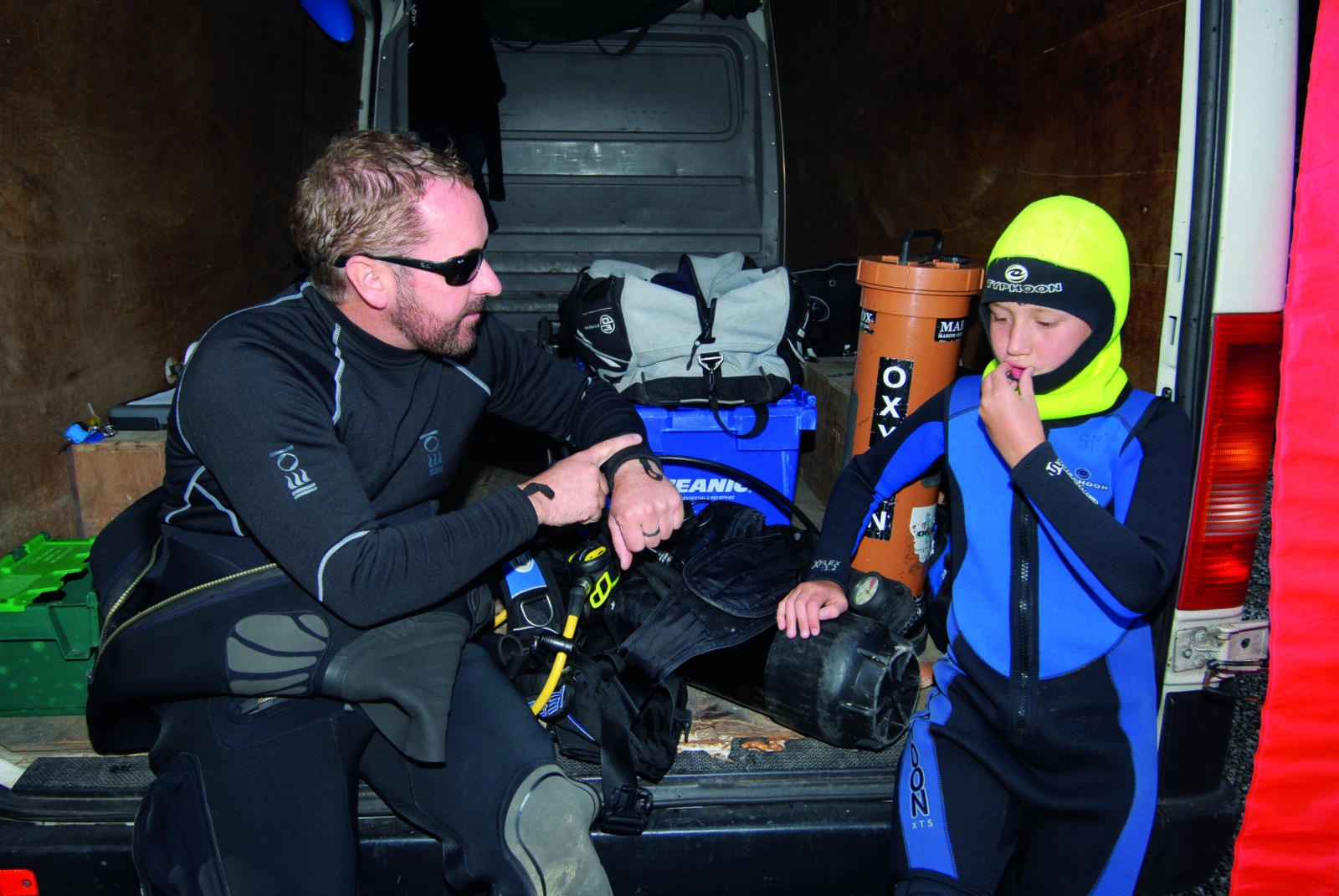 Achieving the PADI Open Water Aged ten
From a diving perspective, when Zac turned ten years old, the next step was to get a bit more serious. At ten, a child can become a PADI Open Water Diver (of the Junior variety). The normal Open Water Diver is able to dive to 18m, whereas the Junior Open Water Diver is limited to 12m.
Each week for the duration of the course, we would take Zac to the dive centre classroom for the theory work before they headed off to a nearby pool.
The course isn't easy for a ten year old, as time is spent in the classroom ensuring that the diver understands what they're doing (which includes an exam), and that all the skills are mastered in the pool before heading to a real dive site.
He completed his course at Vobster Quay, a former quarry in the Mendips. Compared to most of the water Zac was familiar with, this was different; chilly and murkier, meaning he had to wear a thicker wetsuit and hood, which created a different dynamic. Despite struggling with his ears, he did it; his 'Voyage to Open Water' had been completed.
With the PADI Junior Open Water Diver qualification, Zac could participate in dives up to 12m, opening up new possibilities.
Photography by Jeremy and Amanda Cuff / www.ja-universe.com