How did you get started in underwater photography?
I first got started in underwater photography when my husband and I began our dive adventures in Europe. Compared to a lot of other continents, Europe is not one that is known for scuba diving. What I found the more we travelled throughout Europe, was that it was sometimes hard to find dive sites, dive shops and information with regards to diving. As we travelled, we decided to photograph and document some of the unique places, hoping to shed some light on the truly magnificent places in this lesser known dive continent.
What came first – diving or photography?
I was a scuba diver long before I was a photographer. My hubby is actually convinced he married a mermaid. After about 10 years of being a scuba diver, I began photographing and my underwater camera has become an extension of my dive gear. On every dive, I try to bring my camera with me. I love capturing and educating people about my favourite place on this planet.
What's in your underwater photography kitbag?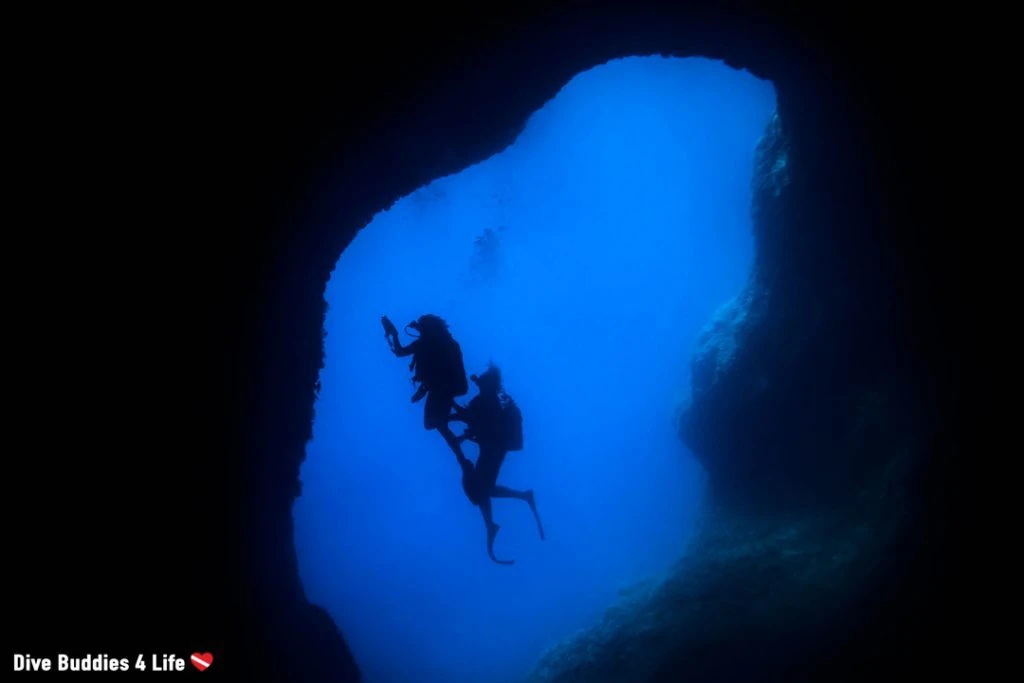 My underwater photography kitbag is made up of my Canon SL1 camera and lenses (I have a wide-angle EFS 10-18mm and macro EF-S 60mm lens), Ikelite underwater housing with corresponding wet lenses, Ikelite DS 161 strobes, connectors, camera card, o-ring lubrication, a GoPro for on top of my camera, and of course spares (spare lube, o-rings, camera card). I also carry a little scuba smurf (Scuba Joe) that is clipped to my camera setup. I have this smurf with me to occasionally photograph in some of the amazing underwater environments in the hopes of encouraging the younger generation to get excited about life beneath the waves.
Favourite location for diving and underwater photography?
One of my favourite locations for diving and underwater photography is Blue Heron Bridge in Florida. Blue Heron is a shallow muck diving site with a ton of marine animals in a relatively small area. Once you train your eyes at finding animals on the bottom, it is unreal the diversity of this site. Above and beyond the diversity, Blue Heron is an easily accessible shore diving spot, making it really practical (and affordable) for do-it-yourself divers with their own equipment.
Most challenging dive?
Generally speaking, when it comes to photography, I find drift dives challenging. Drift diving is not a style of diving that I get to practice on a regular basis and when your diving with camera gear it can sometimes be even more tricky. On the really strong drifts, I find that leaving yourself at the mercy of the ocean is sometimes a little unsettling.
Who are your diving inspirations?
My diving inspiration is Jill Heinerth a Canadian cave diver, underwater explorer, photographer and filmmaker. She is such a fearless and empowering woman in an industry that is primarily filled with men. It would be a total dream to one day have the privilege to dive with her.
Which underwater locations or species are still on your photography wish list and why?
I am absolutely obsessed with eventually heading to Australia and diving with sea dragons. It's definitely a bucket list item for me. Before I began travelling so extensively, I used to work in an aquarium and was the primary caregiver for their Leafy and Weedy sea dragon collection. It was a pretty intensive animal to care for, but so rewarding. On top of being absolutely adorable, I love watching them elegantly propel themselves around the plant life.
What advice do you wish you'd had as a novice underwater photographer?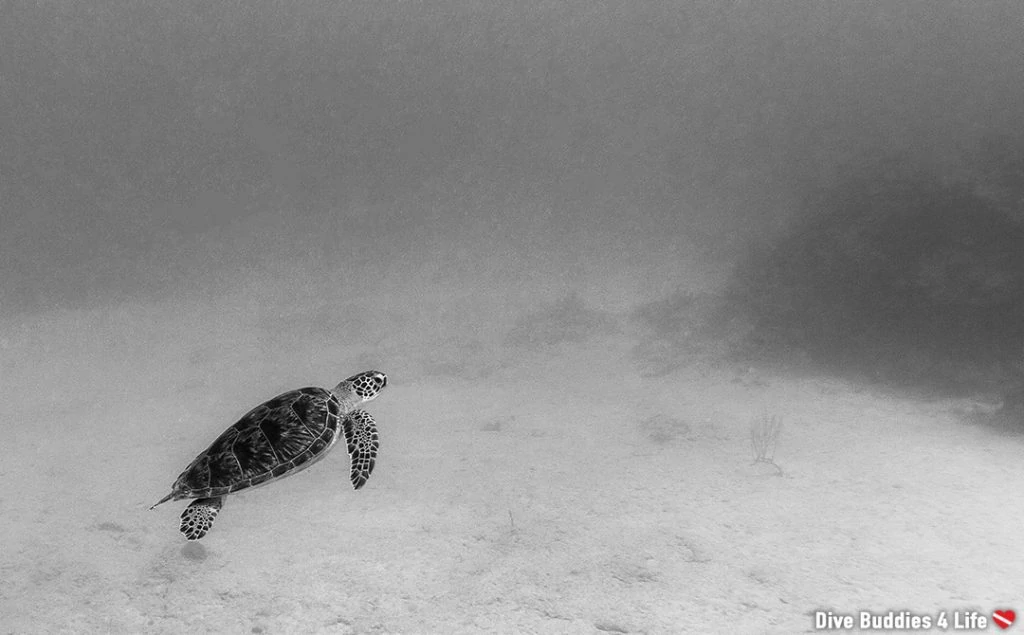 Learn how to use your strobes especially for macro photography! The biggest mistake I made was shying away from my strobes in the first six months after I had purchased my camera. It was only after a dive instructor encouraged me to get some light on my subjects that I began to really incorporate and play with light underwater.
Hairiest moment when shooting underwater?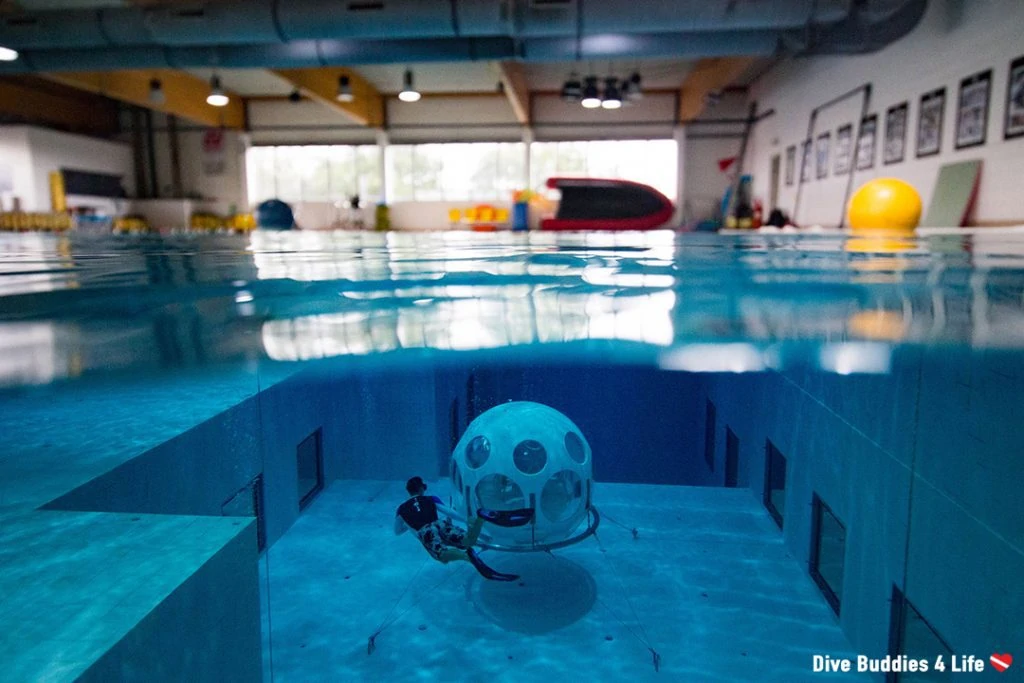 One of the scariest moments, which doesn't necessarily apply to my self and my husband as we had already surfaced and returned to the dive boat, was when we were diving the D-Day wrecks in Normandy. Someone deployed their SMB and had gotten tangled in the line and was dragged to the surface from 100 feet. Thankfully the diver was okay, but nonetheless, it was a scary incident where a chopper was called as a necessary precaution, should the diver have needed to be air evacuated.
This moment was a blatant reminder that things can go wrong underwater, even to the most experienced diver. Needless to say my hubby and I now take extra care when deploying our surface markers.
What is your most memorable dive and why?
Just like any scuba fanatic, some of my favourite dives are when I come across a new species, one that I haven't previously dived with. But if I'm being perfectly honest, my favourite dive was April 27, 2013. It was the day my husband and love of my life proposed to me at 25 feet underwater.
For Ali and the underwater world, it was love at first splash. What began as a hobby in middle-of-nowhere Canada, quickly became a lifestyle. This cold water diver has been sporting a neoprene wetsuit since 2007. She is now a certified divemaster with a degree in marine biology and sustainability. Saltwater, freshwater, volcanic craters, glacier lagoons, tidal whirlpools, tropical reefs, murky lakes… if you can dream it, chances are Ali's tried diving in it.
Follow Ali's and her husband on Facebook, Instagram or check out her website dive buddies 4 life as they dive some of the strangest and most unique places in the world.