Hi everybody, welcome to scuba diver magazine, this top 10 video is sponsored by Aggressor Adventures Liveaboards and we're looking at my top 10 Scuba liveaboard tips because they're a great way to get a ton of diving done in very little time and get out to see more amazing dive sites. But, if you've never been on one before and you want to be prepared. Here are ten handy tips to improve your liveaboard experience.
Take A Break
One thing that you will very quickly learn on a liveaboard is that they're intensive and while you can do every single dive on the itinerary, upwards of four dives a day for five days can really take it out of you. So, plan a dive to skip so you don't burn out and end up missing a great dive because you did go on that 6 am dive before breakfast that was alright, but nothing special, and now you're too tired to do the next dive.
A lot of itineraries start at 6am so you're in the water before breakfast, two more dives during the day and a dive in the evening, and then after that people socialize and chat into the night so, long days, some high intensity work throughout the day, don't be surprised if you see a lot of sleeping during the day and attendance rates throughout the trip slowly decline as people get more and more tired. But, ask which dives are worth skipping.
Ear Care
Look after your ears. In and out of the water for days, even if you do equalize early and often can cause your ears to hurt. What it actually is, is that the skin cells inside your ears swell with the water and create crevices between them that bacteria and nasties find their way into and that can cause irritation in the very sensitive outer ear.
There are a few treatments to help prevent this that range from preventative care like ear sprays that coat the inside of your ear to help prevent nasties from getting into those crevices. Some divers use simple olive oil to help create that layer. And you can also find post dive treatments that can dry up any moisture and kill nasties after the dive. Look up Swimmer's ear or otitis externa for treatment and prevention.
Pack Light
You really don't need a lot on a liveaboard, especially when it comes to clothes. For the liveaboard itself, you'll need a few sets of swimwear and a handful of shirts, depending on climate and length of stay. But, for a week-long liveaboard in the Red Sea in the summer, I'll bring like, 3 maybe 4 board shorts and the same for shirts for day-to-day wear. Then I'll have an extra outfit for travel.
You're typically barefoot all week except for dive boots on the dive. So, bring some decent footwear for travel and that's it. A good 80 to 90 per cent of my bag is dive gear. Unless you know about some fancy event that you're attending on the trip I wouldn't worry about bringing too much of your wardrobe on a dive trip, a lot of it will come back home unworn.
Stay Dry Inside
There will come a time during the trip after a dive when you want to go inside to grab something from your cabin before drying yourself off completely. Resist this urge. It could actually kill you. The inside areas of liveaboards are often polished to a mirror finish and when wet, turns the deck into a slip and slide on a moving vessel and you will fall over or cause the next person to slip and fall.
Just wait and dry yourself off properly before going inside or ask somebody else to grab something from inside if it's essential. You can normally tell the difference between the wet and dry areas of the boat by the deck itself, if it's course and rough it's wet, if it's shiny and smooth, dry. But, with very few handles and rails around you, you don't want to be slipping over so keep your feet and the deck as dry as possible.
Mid-Ship Upper Deck
If you're given the choice of which cabin will be yours, try to go as high up and near the centre as possible. A lot of the machinery like the engine and compressor is going to be at the back of the boat and in lower decks so, if you're a light sleeper you might get some engine noise at times. I also find it a little stuffy in lower decks. It may just be me and the boats I've been on, But, I prefer upper decks for a bit more fresh air.
If you're mid ship as well, you don't get quite as much boat movement if that affects you but, you'll often find a lot of divers bringing their pillows up to the top deck to sleep under the stars and fresh air. It's up to you, you don't tend to get too many bugs out to sea. But, if you find that you're bunking on the bottom deck near the aft, be prepared for some noise.
Stay Organised
I find it really easy to relax into a place and end up spreading my stuff all over the place and I have to focus on keeping all of my stuff organized and in the right place on a liveaboard so it doesn't go missing. If it's made to go on a dive you usually have a crate under your kitting up bench to keep all of your dive gear together. If it's dry stuff, keep that in your cabin. You often have cubby holes to store things in communal areas so, try to use one of those to put your things because things left on the deck and on tables will be put away for you.
Those cubby holes are often used as charging station a lot today. More about that later but, there's surprisingly little room on board a liveaboard so keep your stuff organized and try to come up with a routine. Your logbook lives here, your books and charging cables live here, clothes are stowed away here so you don't end up picking up somebody else's towel or something thinking it's yours because you forgot where you left yours.
Charge Responsibly
After too many horrible boat fires in recent years you won't be able to leave things charging in your cabin unattended because the wiring on a lot of these boats isn't made to supply the number of modern devices and it can overheat and start fires. Think about all of your electronics and while you're near a charging station have something topping up and when it's at 100% swap it over for something else.
A lot of electronics today all charge from a USB fitting so you don't need to bring as many plugs and adaptors like you used to. But, think about keeping things charged like your torch, your camera and your dive computer so you don't get halfway through a dive and something dies.
Drink, Responsibly
If you're ever in doubt for something to do between dives, drink a bottle of water. Breathing the dry air from cylinders and being out at sea can dehydrate you quite quickly and it's surprisingly easy to forget to drink water. Most dive boats do make it easy for you to stay hydrated though with water coolers dotted around each deck to top up a water bottle.
Bottles of water are usually available from the start of the trip. But, for the sake of the environment, if you can bring your own water bottle it's better and vacuum water bottles are better for keeping the water colder for longer. In a warm climate the water in a plastic bottle warms up pretty quickly so a metal vacuum bottle gives you a little longer to drink it while it's still cold.
Nitrox
If you're new to diving, get your Nitrox ticket and use it on a liveaboard. After day three of a liveaboard you can usually pick out the Nitrox divers from those diving air. That extra boost of oxygen just perks you up a bit and on some liveaboards it's actually included in the price so fill your boots, or your tank if you're nitrox certified.
Nitrox also improves your diving if you're uninitiated. It will extend your NDL so you can stay down a bit longer and enjoy the dive site longer before your computer starts barking at you. But, don't worry if you haven't done the course before you leave because the guides on liveaboards are also usually Instructors that can teach the Nitrox course between dives along with all sorts of other courses.
Get Insured
A good insurance policy is a no brainer on a dive trip like this and a lot of tour operators insist on insurance but, not all insurance policies are the same. Some policies have crafty clauses that mean that the policy is voided the moment you go one centimeter beyond your qualification max depth, even if wasn't related to the accident.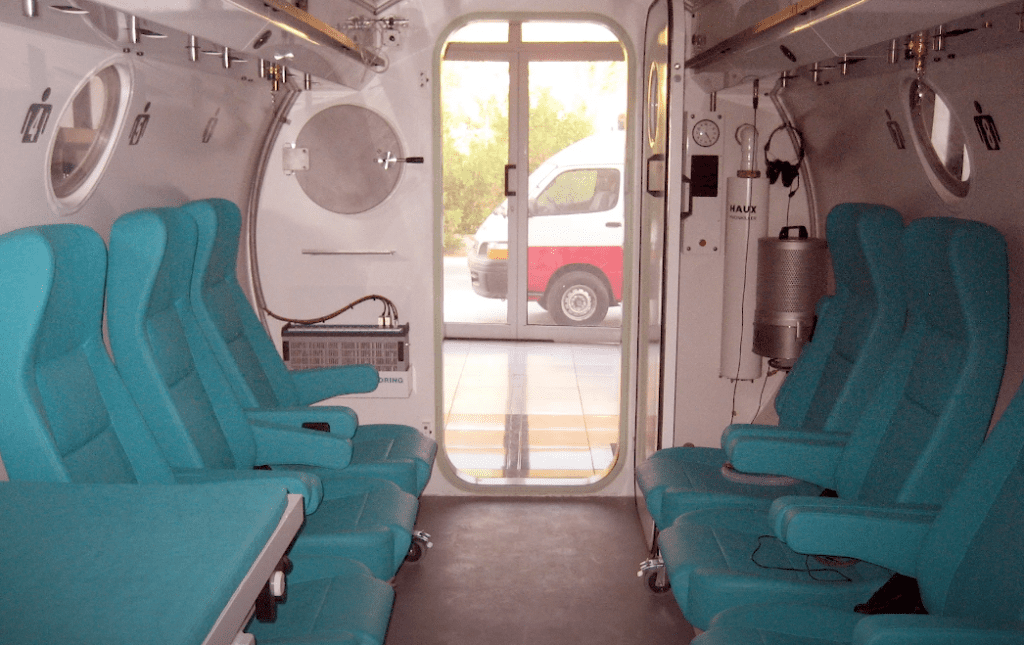 Even if you are a good diver and stick above your maximum depth limit, check what your policy covers including hyperbaric chamber costs, repatriation costs and look up what that can realistically cost where you're going. Good diving insurance is not worth skimping on because things can and will go wrong at the worst moment
Sorry to end that one on a little bit of a downer but, insurance is an important part of modern life today. If you have any handy liveaboard tips and advice for other scuba divers that you've picked up over the years pop them down in the comments section. Another quick tip is to hang your stuff inside out between dives so that the inside part dries first, the bit that actually touches your skin.
For more things scuba diving, remember to click that subscribe button if you haven't already, thanks for that if you have then check out our website where you can sign up to the scuba diver magazine, thanks for watching everybody and safe diving. Here's some relaxing music to listen to and a couple of links that you can click on.