Divers Den New program, Scuba Kids, gets Cairns Kids into Scuba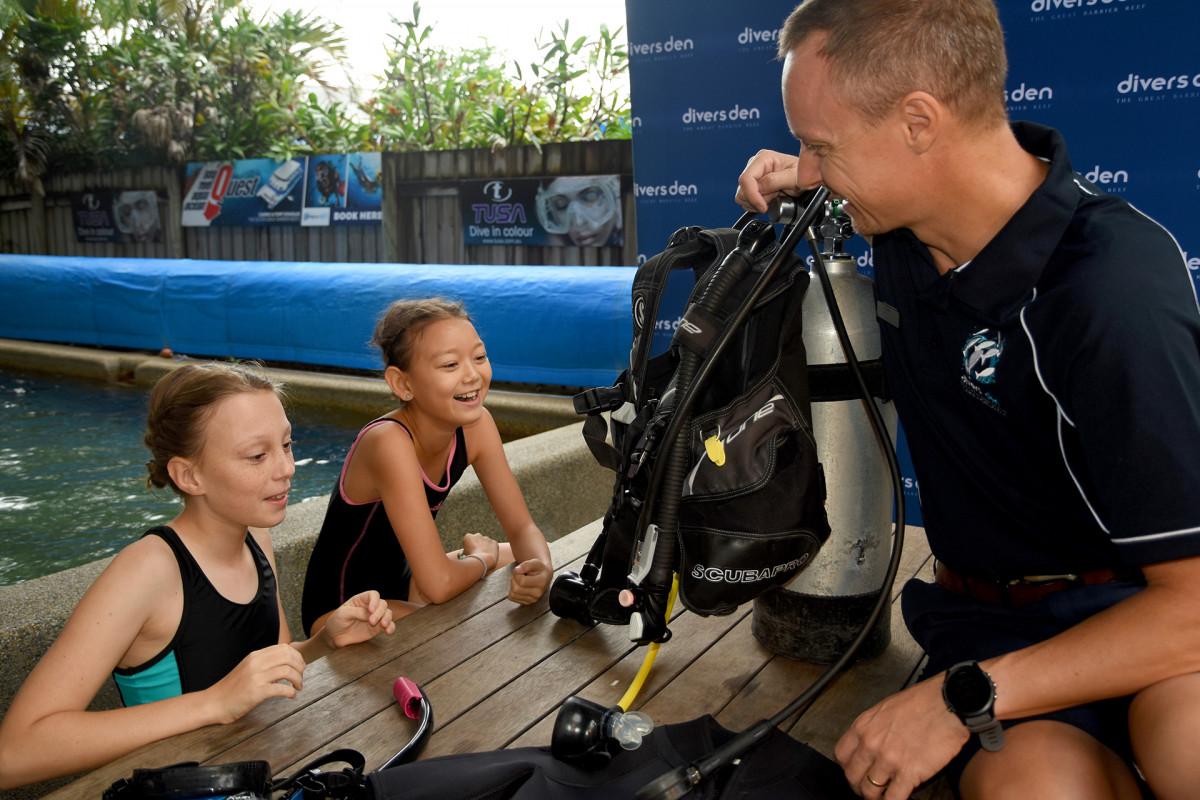 Iconic Cairns dive operator Divers Den has seized on the current lull in tourism to launch an innovative new scuba experience aimed at local school children.
Award-Winning Kids Scuba Program 'Scuba Kids' provides an immersive experience for local children aged 8 and up who are interested in learning the basics of scuba diving. The three-hour sessions are held in the purpose-built Divers Den training centre, located at 319 Draper St.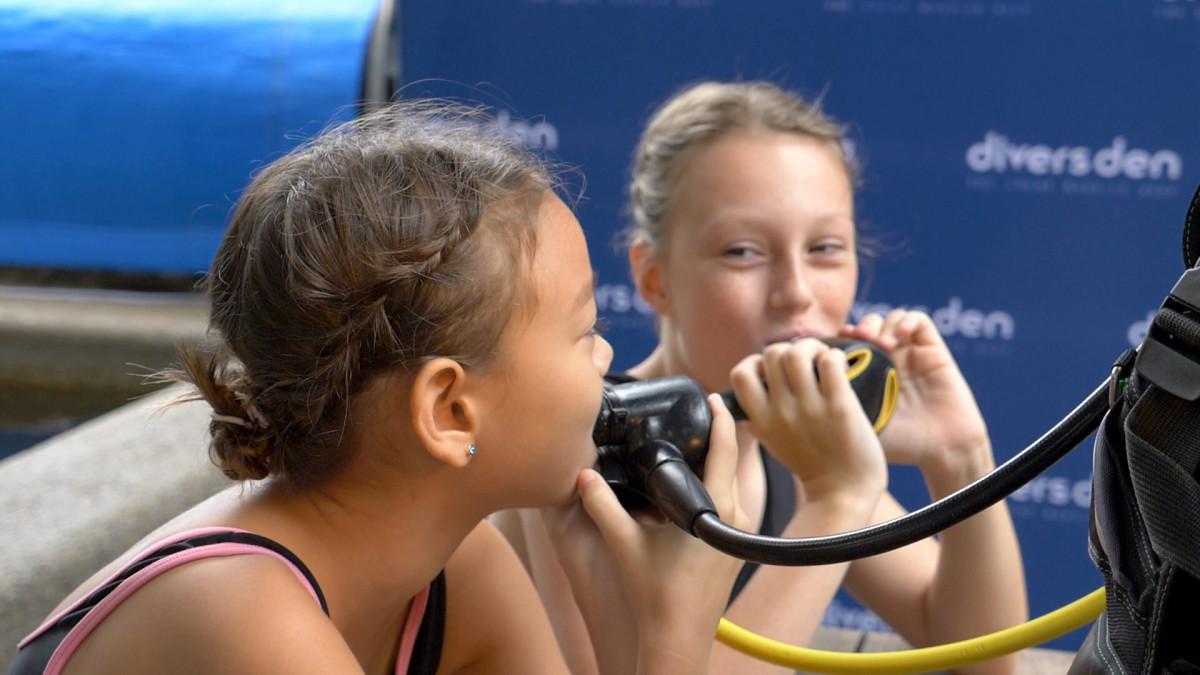 Sales Manager Katherine Cutler says the launch of Scuba Kids is a natural pivot for the business. "Pre-COVID, our training pool was hugely popular with international visitors learning how to dive, so this felt like a great opportunity for us to change tack and encourage more local kids to get into scuba diving," she says.
Each Scuba Kids session is supervised by highly skilled Divers Den PADI instructors and includes a safe and fun overview of how scuba diving equipment works and how to use it safely. Sessions are held daily in the shallows of the pool and include snorkelling, swimming with scuba gear, underwater games and even a ride on an underwater scooter!
Children also learn about the amazing wildlife found on the Great Barrier Reef
and everyone receives a certificate of completion and a photo pack of their achievement.
11-year-old Maya was one of the first children to experience Scuba Kids and she is keen to encourage her friends into the pool. "I want all my friends to do it too, the scooters are so much fun!"
Until the end of August, locals can save 40% on the regular price of a Scuba Kids program, as well as Divers Den's trips to the Great Barrier Reef and selected adult dive courses.
Cutler hopes this will encourage more locals to experience the Great Barrier Reef. "Scuba diving is an incredible experience for young and old and I would encourage every Cairns local to get out there and help support the local tourism industry."
To book visit: Divers Den Scuba Kids
Price: $89 (locals save 40% using promo code LOCAL40 at checkout)
Availability: Daily from 13 June. Morning sessions 9am – 12pm, afternoon sessions 1pm – 4pm
Duration: 3 hours
Course Outline: 1.5 hours in the classroom, 1.5 hours in the pool
Prerequisites: Children must be 8 years or over. Parental approval is required and a medical questionnaire. What to Bring: All you need is your swimsuit and a towel – we'll supply everything else.
Photo Credit: Divers Den
Want to read more news stories?
Iceland Cancels 2020 Whale Hunt
Artefacts seized as Cypriot officials clash with salvagers over ancient shipwreck