Visitors to Wakatobi often compliment favorably on the pristine condition of the coral reefs and the exceptional variety of marine life found within the resort's private marine preserve.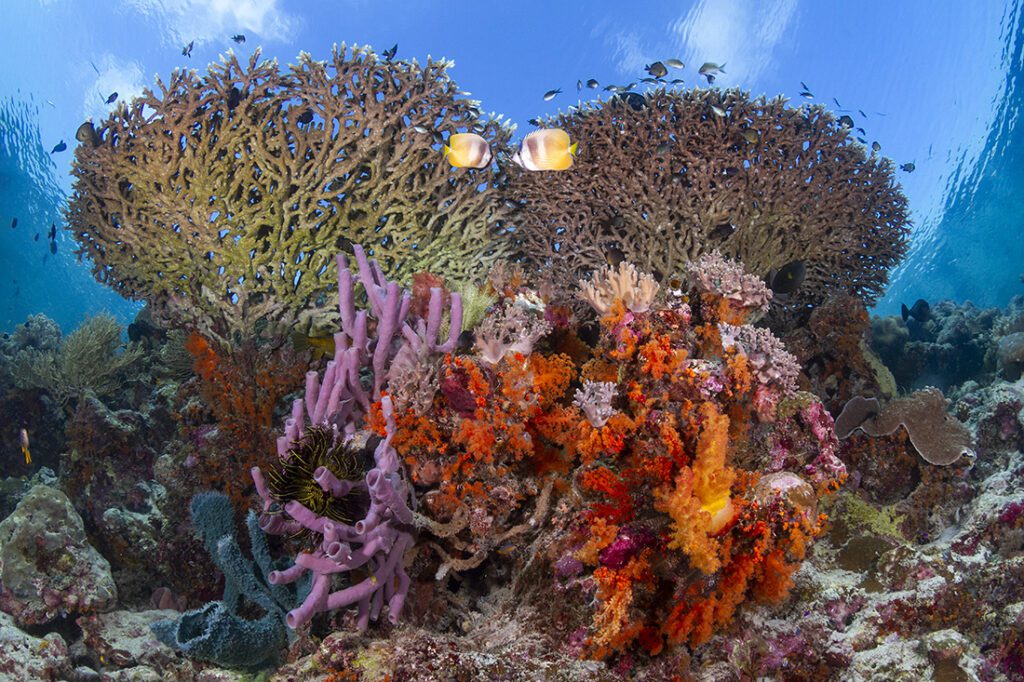 And for some avid divers and snorkelers, it's not just the quality of the underwater experience that puts Wakatobi in a class of its own, it's also the quantity. They have learned that with the right planning, it's possible to spend the better part of a day safely and comfortably in and under the water at the resort.
As guest Paul Moliken describes it, "My schedule at Wakatobi for one amazing day is: Get up, snorkel the sea grass, eat breakfast, catch the dive boat, snack while on the boat during the surface interval, dive again, eat lunch, snorkel on the House Reef, make a third boat dive, eat supper, snorkel the jetty after dark, sleep."
While Paul's in-water schedule may seem ambitious to some, it highlights the diving and snorkeling possibilities created by Wakatobi's unique combination of underwater topography and resort services. Specifically, it's about dives sites that are ideal for multi-level profiles, schedules that accommodate extended bottom times, and total access to a House Reef that further expands in-water opportunities.
At many dive sites within Wakatobi's private marine preserve, reef formations start within a few feet of the surface and drop into the depths rapidly along steep slopes or walls. By taking advantage of the multi-level profiles made possible by this topography, it's feasible to greatly extend bottom times without going into staged decompression. These generous bottom times are also made possible by the resort's boat diving schedule, which allows ample time for guests to enjoy two leisurely dives before lunch plus an afternoon dive. 
The key to longer and more enjoyable bottom time at Wakatobi, Paul says, is to keep most of the dive within mid-range depths. "Some divers want to drop right down to 100 feet," he says, "but the reality is that the colors down there are less vibrant, and most importantly, bottom times are much shorter. There's really no need to go deep and end up with a 20-to-30-minute dive when great action is above 70 feet, which allows for 70-minute dives."
"Wakatobi gets a lot of praise from its guests," Paul says, "but one aspect of the vacation experience that seems to be understated, is how lovely it is to have three 70-minute-long dives in a day. It's so leisurely and enjoyable, and you don't have to worry about using up your air or decompressing."
The second element to Paul's maximum water time strategy lies right in front of the resort in the form of the House Reef. "If you choose a Wakatobi dive package, you also have unlimited use of the incredible two football field length House Reef," he says, which is consistently named as one of the best in the world. "It certainly is healthier, more colorful, more filled with fish, and more stunning than any other I've seen, either in Lembeh or the Caribbean."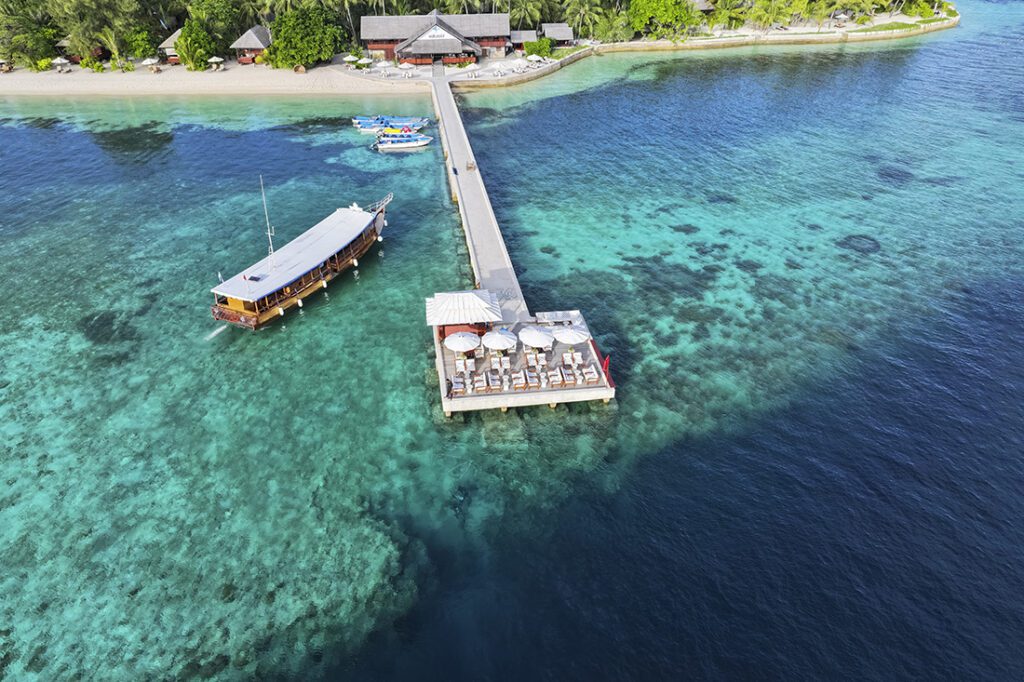 "You and your buddy can dive Wakatobi's gorgeous House Reef as many times as your computer will allow," Paul says. "And even if you don't make use of it for diving, snorkeling on the House Reef is never disappointing. You can start right from shore or slip in from the jetty whenever you want. And there are also the resort's taxi boats, which are available every day. Just jump in, take a short ride to your favorite part of the reef and then drift back at your leisure."
Paul says he also loves the after-dark snorkeling opportunities found around Wakatobi's long jetty. "During my evening snorkeling trips I've seen a list of personal firsts, including mating octopus, an eel larva, and hundreds of pyrosomes."
"Having been to Wakatobi numerous times since it first called to me in 2015, I can attest to many amazing aspects of the resort: food, luxury, friendliness, and so much more," Paul says. "Those are just some of the reasons why I'm going back in December and can't wait!"
For more information on Wakatobi Dive Resort, visit wakatobi.com