Discover the Magical Diving Spots of Sarawak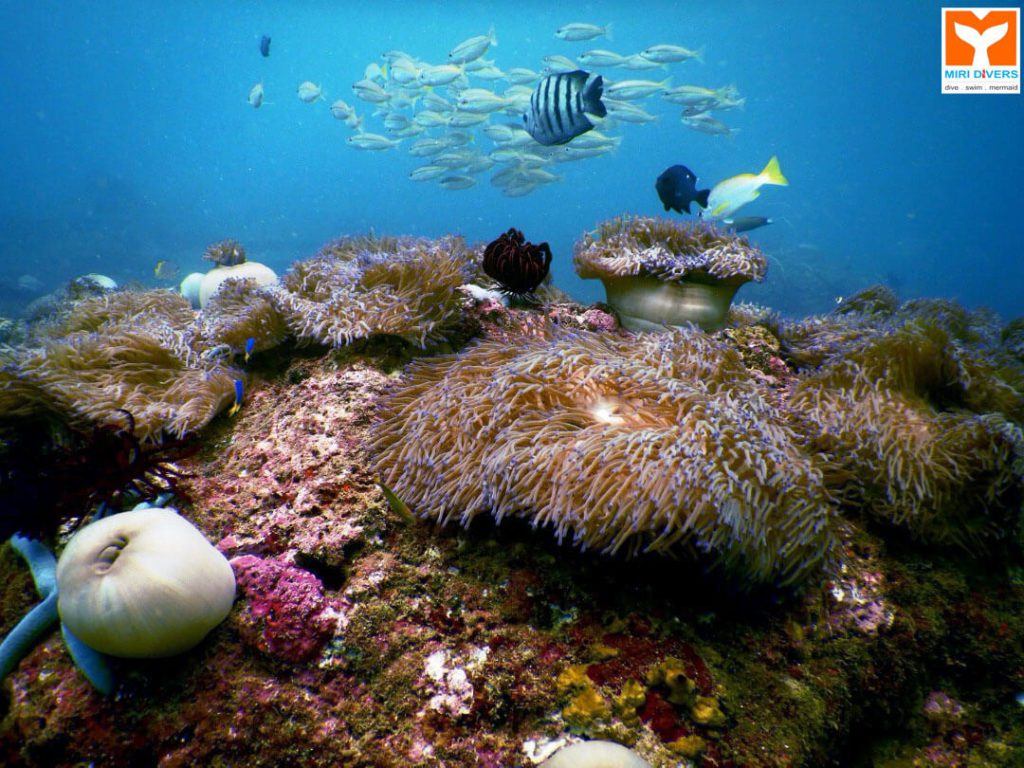 Sarawak's long coastline harbours one of the state's best-kept secrets.
Unknown to many, Sarawak is a diving haven with a number of dive spots in Miri and Kuching that are not only teeming with magnificent marine life but a final resting place for remnants of a bygone era.
These diving spots are not home to some of the healthiest and most beautiful corals in the world and Sarawak's calm, pristine waters are suitable for divers of all levels.
Whether you're looking to admire the over 600 species of corals and over 3,000 species of fish that thrive in the state's waters or explore shipwrecks from World War II, diving in Sarawak is an unforgettable experience.
Expect to see an abundance of corals including gorgonian sea fans, anemones, sponges, feather stars and sea whips. Swimming around the corals are angelfish, butterflyfish, groupers, stingrays and parrotfish among many others.
The modern cities of Miri and Kuching are accessible by air for those looking for a diving experience with a difference. The best time to go diving in Sarawak is between March to September when the dry season guarantees the best water visibility.
For deep-sea diving in Sarawak, all divers are required to have a diving license or certification from either the National Association of Underwater Instructors (NAUI), the Professional Association of Diving Instructors (PADI) or Scuba Schools International (SSI) for safety reasons. However, snorkelling activities does not need certification and is open to all.
If you're eager to explore some of Borneo's most beautiful hidden gems, check out this list of the top diving spots in Sarawak. DIA RELEASE
Water visibility at the coral-covered wreck can prove challenging at times but you will still be able to see groupers, moray eels, jack, and trevally and other marine life.
Satang Besar, Kuching
With coral reefs hugging two-thirds of Satang Besar Island, it is unsurprising that this dive spot is a haven for all sorts of tropical marine life from the gorgeous corals to fish and other sea creatures including groupers, snappers, batfish, eels and starry puffers. The calm waters around Satang Besar and the smaller Satang Islands make these dive spots suitable even for the most novice diver.
Miri-Sibuti Coral Reefs National Park The Miri-Sibuti Coral Reefs National Park is a protected area, and the thriving marine life is a testament to this. There are over 40 dive sites throughout the park with something suitable for divers of all levels. Among the popular dive spots in the national park include Belais Reef, Anemone Garden and the exciting Barracuda Point where a school of the large
predator can be seen swirling in a never-ending circle. Wreck Diving in Miri The Sri Gadong and Atago Maru are two popular wreck diving sites for those seeking a bit more of an adventure. You'll find an abundance tropical fish including batfish, jacks, giant groupers and yellow grants. The average depth is about 20 metres. The Atago Maru wreck is a sunken World War II Japanese ship lying 14 metres below the surface.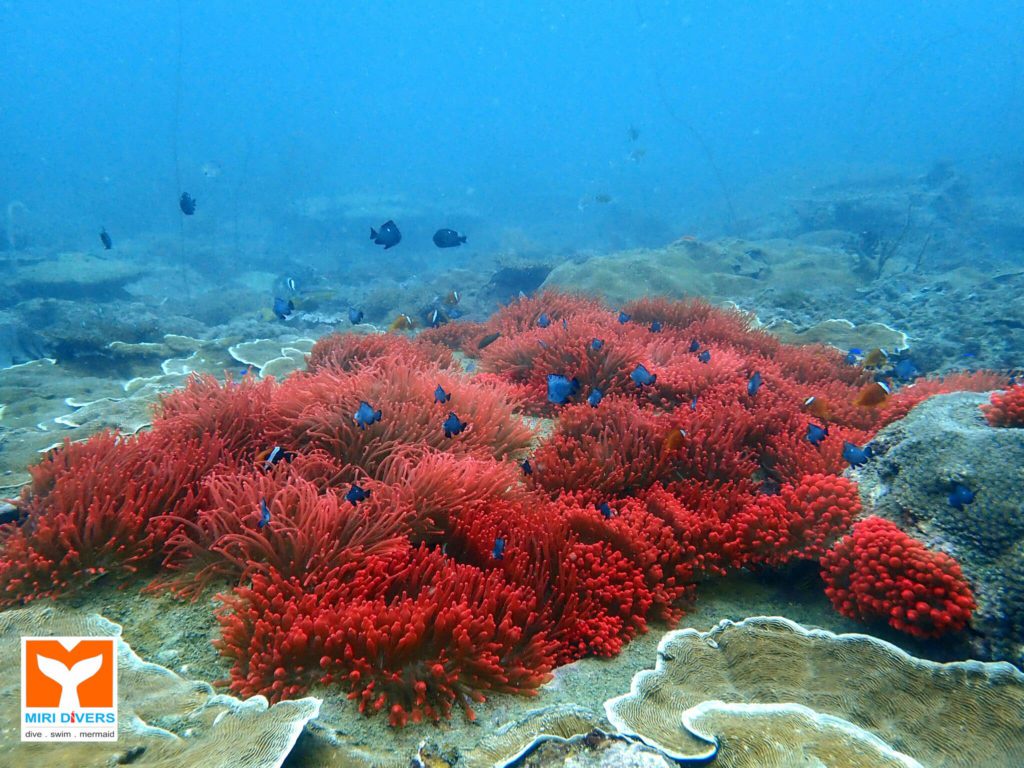 Wreck Diving in Kuching
The waters of Kuching are the final resting place of not one but five Japanese ships that were sunk by a Dutch submarine on their way to invade Sarawak in 1941. Some 80 years later, three of these wrecks, the Katori Maru, Hiyoshi Maru and Sagiri have been taken over by mother nature with spotted spiny lobsters, barracudas, batfish, nurse sharks and nudibranchs lurking around. There are strong currents but for those willing to brave them, you may be able to see guns and ammunition from World War II lying around the wrecks.
A kaleidoscope of culture, adventure, nature, food and festivals: is the best description for Sarawak. Sarawak comprises 27 ethnic tribes with their own unique traditions, lifestyles, music and food, while sharing their warm hospitality. Malaysia's largest state, Sarawak, endowed with some of the oldest rainforests on Earth. Its vast landscape spans over 120,000 sq kms, with towering mountains and cool highlands, jagged limestone formations and mysterious cave systems, winding rivers and quiet beaches; where adventures are waiting to happen. Festivals are hosted throughout the year celebrate the eclectic blend of modern and traditional culture, food, music and religious practices that can be found nowhere else. In Sarawak, there is always 'More to Discover'.