The Aqaba Special Economic Zone Authority (ASEZA) today scuttled a Lockheed TriStar in the waters of the Red Sea, next to the King Abdullah Reef dive site, and adjacent to Aqaba Container Terminal.
The L-1011 TriStar plane that was sent – initially very slowly, and then rather rapidly in the final moments – to the bottom was a non-Jordanian commercial that had been out of service and parked at King Hussein International Airport for several years.
ASEZA recently purchased the aircraft to sink it, when it would join its military aircraft companion, the Hercules C-130, which was sunk in November last year, and the collection of military vehicles – tanks, anti-aircraft guns, armoured cars, field guns and helicopter gunships – which were sent to the bottom just a few weeks ago.
The C-130 has already become a popular hotspot for diving enthusiasts and is home to schools of fish, corals and other marine organisms, while the military vehicles will be off-limits for at least six months to allow marine life to colonise them before divers are allowed to visit.
ASEZA assigned a national company to dismantle the TriStar aircraft, transport it to Aqaba port and re-assemble it there. The technical teams in ASEZA uncovered more than seven potential sites along the Jordanian coast to sink the plane and conducted scanning of these proposed sites.
It was eventually agreed by all the concerned parties represented in the project committee on scuttling the aircraft near the old phosphate port at a depth of 15m-28m.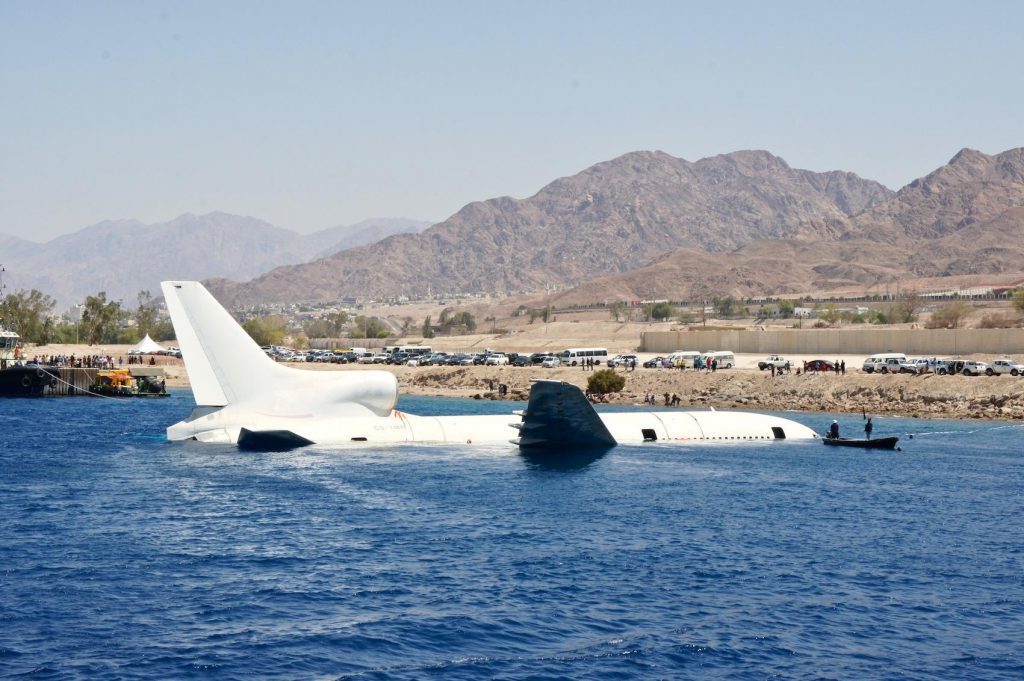 The site was completely free of coral reefs, with relatively wide and flat sandy areas, and some presence of seagrass meadows. The presence of the aircraft will allow the creation of artificial coral reefs, habitat for fish and other marine organisms, and thus an attraction for divers in that area that did not previously exist.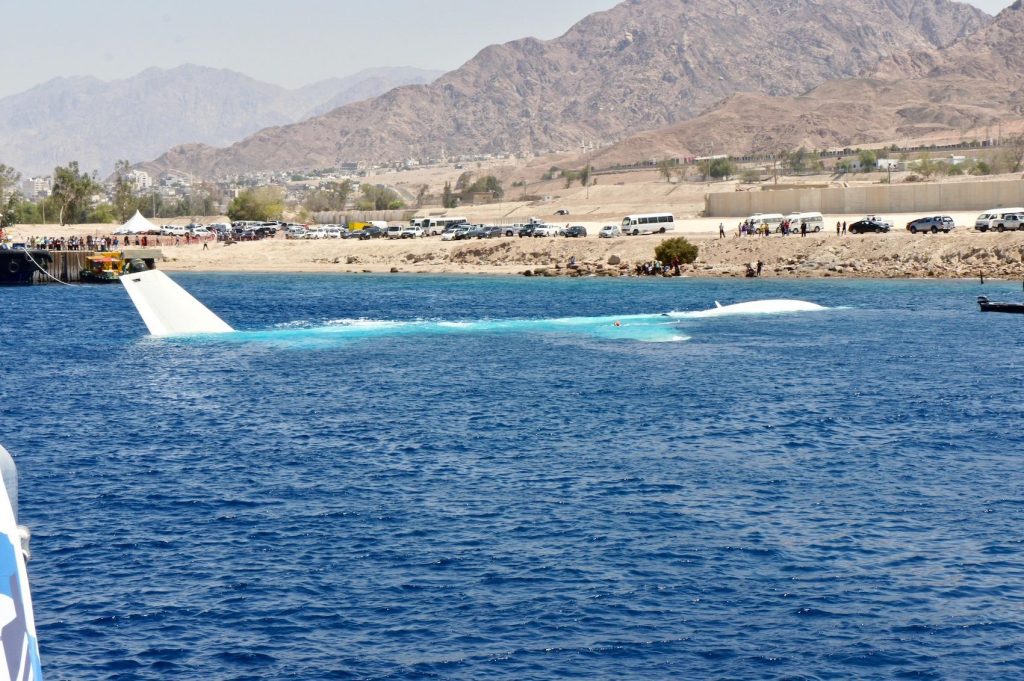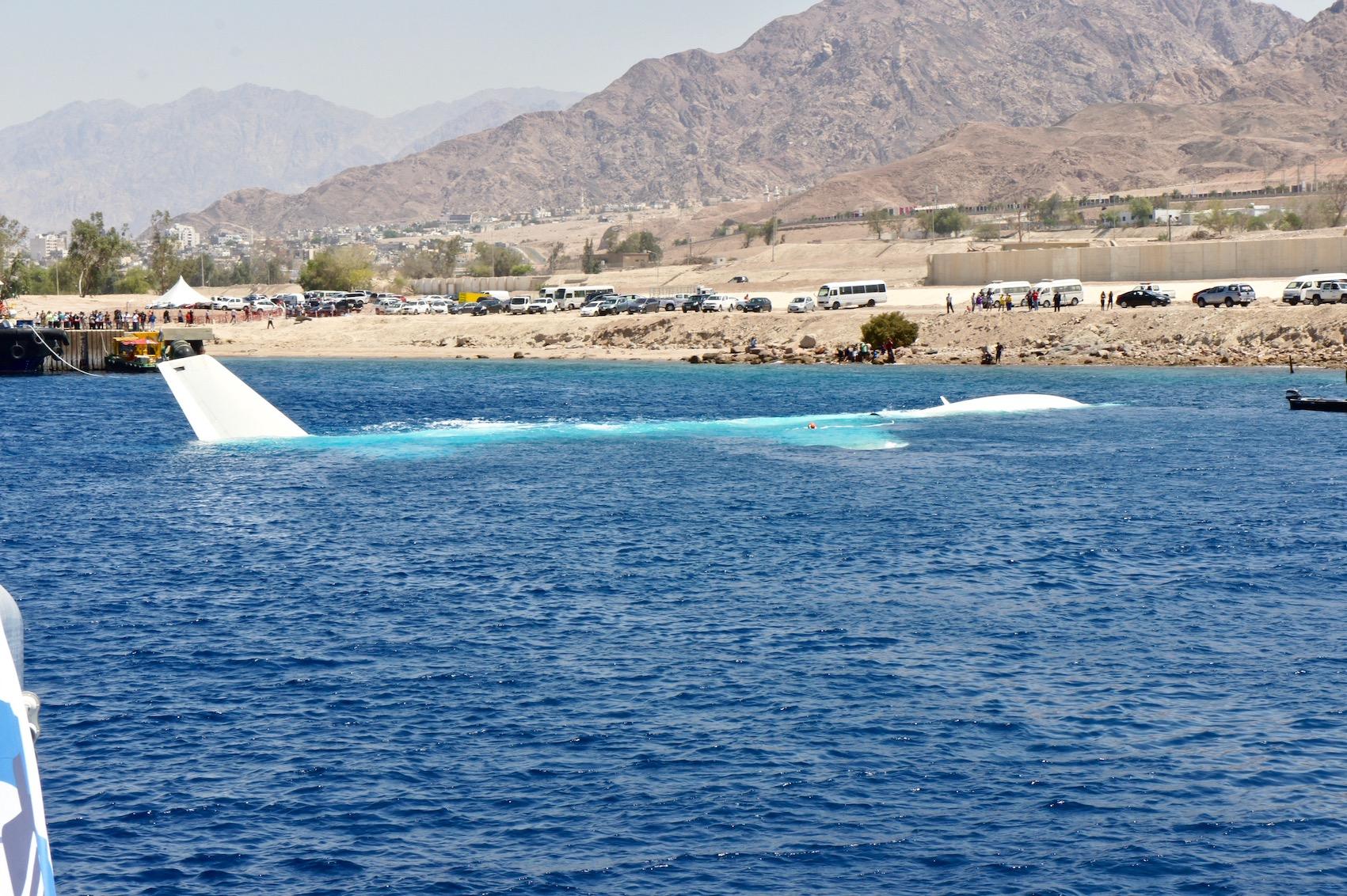 ASEZA paid great attention to the environmental effects of the scuttling and made all measures to ensure the protection and safety of the marine environment in co-operation with all concerned and relevant authorities and associations. Before the sinking, all hazardous materials were removed to comply with the environmental best practices.
Today, media from around the world gathered to witness the creation of Aqaba's latest artificial reef. Initially, the TriStar seemed reluctant to head to its new home, but slowly, ever so slowly, she began to settle, with her left wing disappearing below the surface first, then the back end.
She then evened herself out, and with increasing speed began to sink lower into the sea. Within minutes, only her tailfin was visible, and then that too was gone, leaving frothing water as the final air spaces emptied.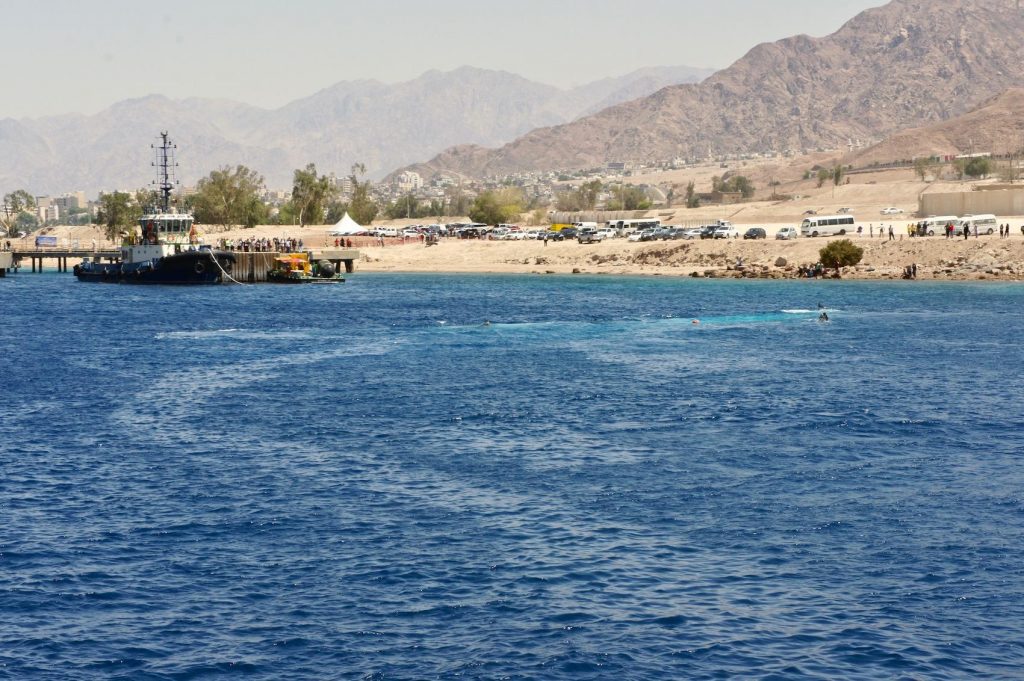 A cacophony of boat horns, whistles and sirens accompanied her final departure to the seabed. She will now be left to settle until Wednesday, when the Scuba Diver crew will be among the first divers to visit this impressive new underwater habitat.