Nicolas Remy Wins Top Awards With His Leafy Seadragon Photos
The DPG/Wetpixel Masters Underwater Imaging Competition 2022 winners have been announced. Now in its 17th year, this contest has been nicknamed the "Superbowl of Underwater Imagery Events", due to the high-caliber of entries and generous prizes pool.
The grand prize has been awarded to Martin Broen, for his 1st place image in the Black & White category, depicting an underwater cave from Mexico. In total, 25 photos and 5 video clips have been awarded, across 6 categories.
Two of these images were taken in Australia (1st place Macro category and 2nd place Traditional category), both featuring the leafy seadragon, a cousin of seahorses which is found on parts of Australia's southern coastline.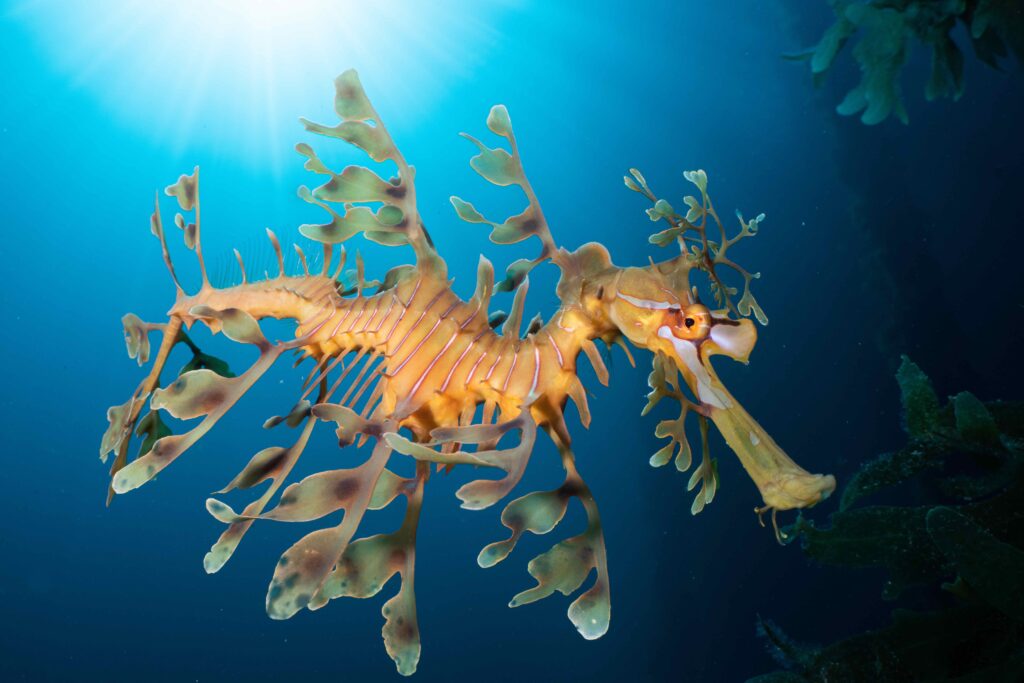 We have asked Nicolas Remy, author of these two photos for comments:
"First of all, I am very happy that two of my images have been awarded in this year's contest. Interestingly, these images are quite different from an artistic point of view, and I am glad the judges endorsed both approaches.
The first photo, "Dragon in a Dream" looks like a painting, a visual effect that I have obtained in-camera, by using a slow shutter speed and panning the camera. This is a technique that I like using, and I am glad I could make it work, during the few days I spent with leafy seadragons last year.
The second shot, "Leafy Seadragon in the Sun" is a wide-angle photo, certainly less creative than the first one, but it placed second in the "Traditional" category. This category is quite unique in the world of ocean imagery contests, in that photo editing software use is very restricted, so entrants' ability to "get it right" in camera is paramount.
When I teach underwater photography, I always encourage my students to step outside their comfort zone and experiment with different perspectives and lighting techniques. Not only does it help grow their skillset, but for those entering competitions, it increases their chances to present a subject in a way that will please the jury.
This is what I did in this competition, entering two very different images of the same species, for better chances to score one, but I didn't expect both to be successful!"
To see more of Nicolas' photos, visit https://www.nicolaslenaremy.com, and for his underwater photography courses, head-off to https://theunderwaterclub.com