An Armada of 260 Chinese fishing boats is putting Galapagos Islands Shark populations under threat.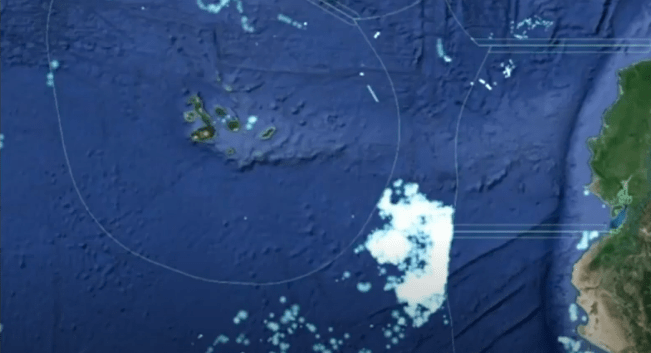 The 260 strong fleet of fishing boats have been detected in international waters that border the Galapagos Islands, the fleet is made up mainly of Chinese vessels that have congregated in the waters between the mainland of Ecuador and the Galapagos Islands.
It is feared that overfishing in the area could place the Galapagos Islands Shark populations under threat. In 2017 an illegal chinses fishing boat was found inside the Galapagos Islands protected zone with 300 tones or wildlife, mostly sharks, in its holds.
Ecuadorean Defence Minister Oswaldo Jarrin is quoted saying "We are on alert, conducting surveillance, patrolling to avoid an incident such as what happened in 2017,"
The ex-mayor of Quito, Roque Sevilla commented that a "protection strategy was being designed for the islands and that unchecked Chinese fishing just on the edge of the protected zone is ruining Ecuador's efforts to protect marine life in the Galápagos,"
President Lenin Moreno has said that Ecuador will hold consultations with other Latin American countries with a coastline on the Pacific – Colombia, Peru, Chile, Panama and Costa Rica – in order to form a joint regional position concerning the threat.
Sating. "Because of that natural wealth in that area, we suffer immense pressure from international fishing fleets,"
The Islands are a UNESCO World Heritage site and the seas surrounding the islands are home to the largest density of sharks in the world, including the endangered whale shark and the hammerhead shark, which is near extinction.
Want to read more news stories?
Whale Rescue Could Result in $27000 Fine
Iceland Cancels 2020 Whale Hunt
Artefacts seized as Cypriot officials clash with salvagers over ancient shipwreck