Novice, enthusiast or fanatic? Leader, follower, or soloist? Whatever your scuba diving style, you are welcome to dive your way at Wakatobi Dive Resort.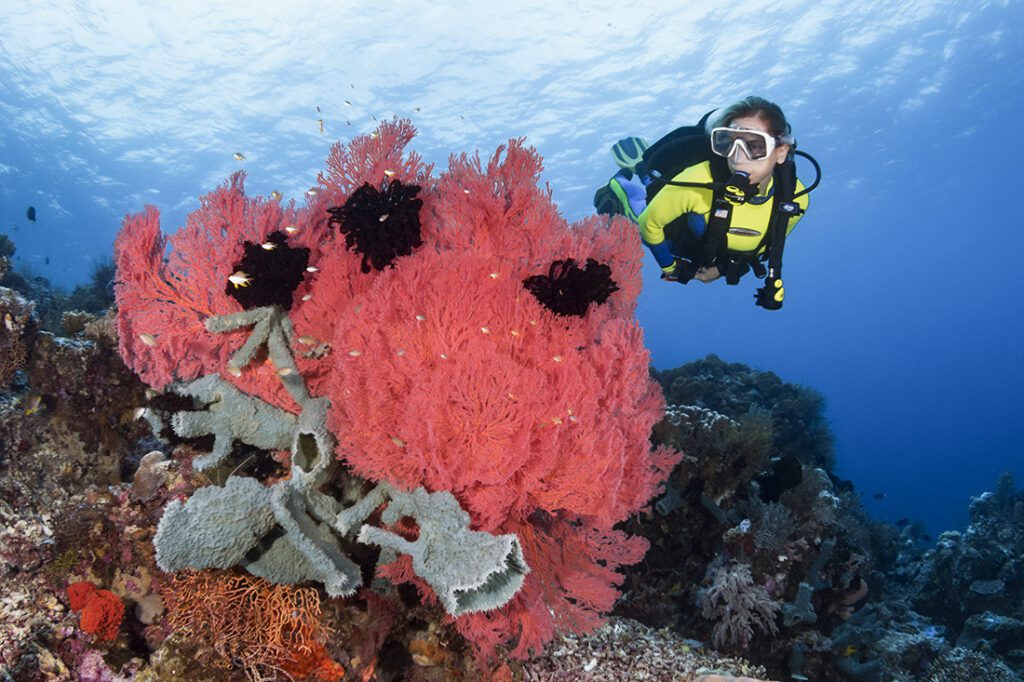 Thanks to the combination of a diverse underwater landscape and an expert and accommodating dive team, guests are never subjected to a one-size-fits-all diving experience and can create underwater experiences tailored to their personal interests. This could mean a relaxing snorkel tour off the beach, an extended stake out of a favorite photo subject, a drift across a coral ridge, or a nighttime foray onto a landscape that takes on a new personality under cover of darkness.
Here are just some of the ways Wakatobi's guests can satisfy their urge to submerge.
At Your Service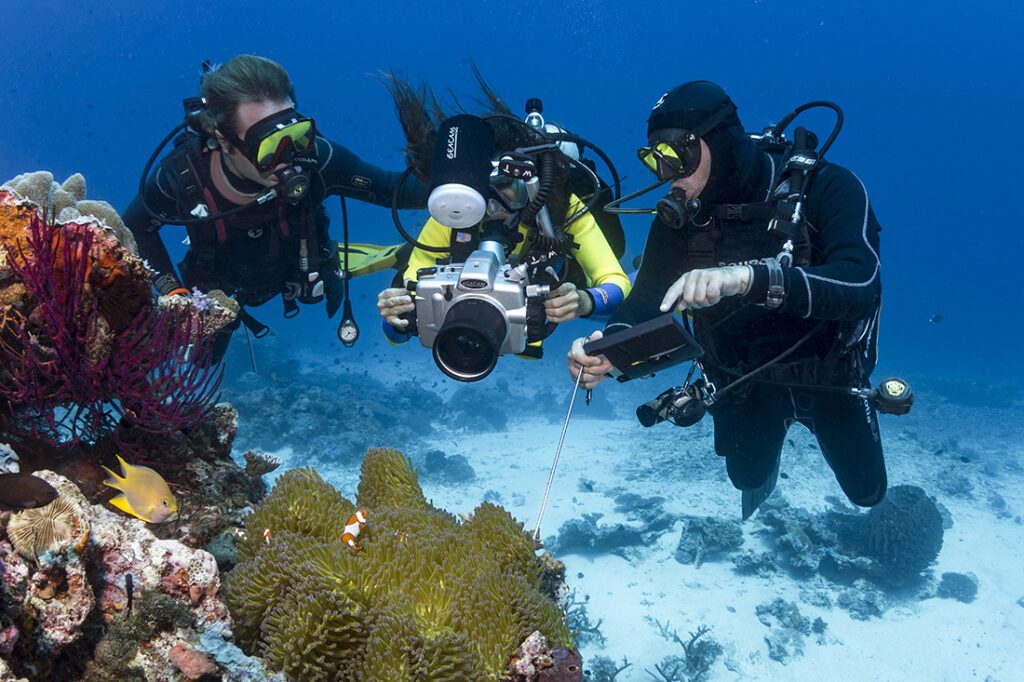 The Wakatobi dive team takes great pride in providing concierge-level diving by giving each diver the appropriate level of personal service. The staff is happy to handle all details of equipment setup, transfer and storage. But if you'd rather take charge of your own gear, no problem.
Guides provide thorough pre-dive briefings and are in the water throughout each dive to lead the way, point out unique finds, keep a watchful eye and render assistance if needed. Scuba novices appreciate the additional assistance and personal attention our guides provide. More accomplished divers are trusted to take charge of their own profiles. That said, many choose to hang close to the guides to tap into their local knowledge of the site and their almost uncanny ability to spot elusive marine life.
Make it Multi-level
Dive computers make it possible to enjoy significantly longer bottom times at sites where one can start deeper and then ascend slowly towards the surface through the course of the dive. Few places in the world are as well-suited for multi-level profiles as Wakatobi. The walls and steep slopes found at many sites rise to within a few feet of the surface and plunge beyond the range of recreational diving. On these sites, computer-equipped divers can create profiles that stretch well beyond the hour mark and end with an extended tour of the reef crest.
Go With the Flow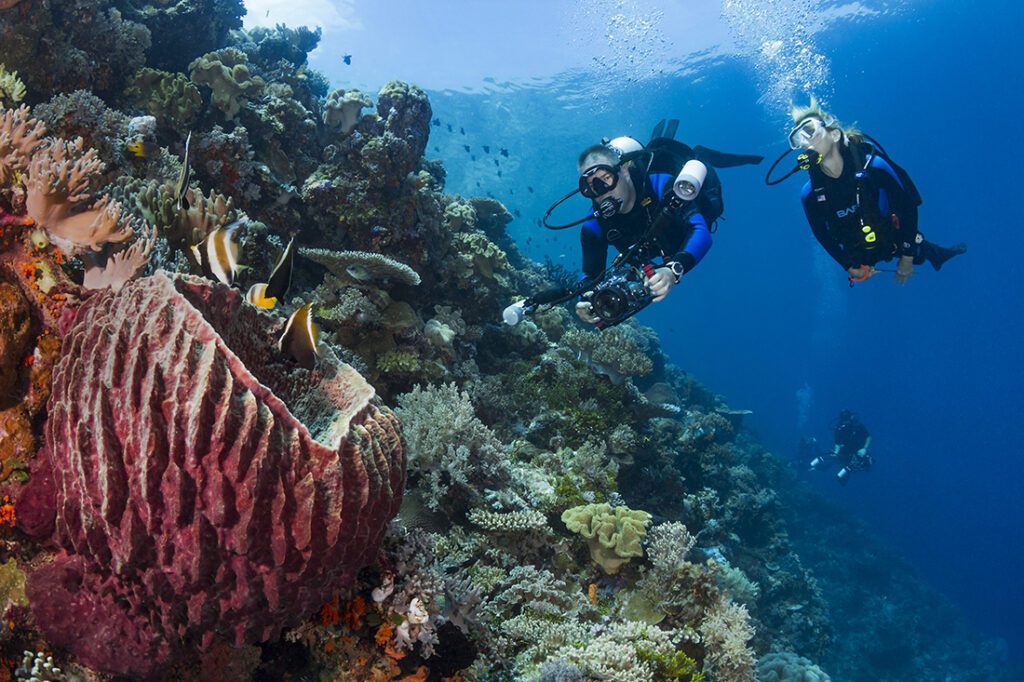 Wakatobi maintains mooring buoys to prevent anchor damage, but a number of favorite dive profiles don't begin and end at the same point and are instead conducted as drift dives. As anyone who has performed a properly executed drift dive knows, this can be a very rewarding experience. There is no need to navigate back to the starting point, calculate air reserves or swim against a current; you simply step overboard and follow along the reef.
Explore from Shore
With morning, mid-morning and afternoon boat departures, divers at Wakatobi never need to wait long for their next excursion. But you don't have to catch the boat to enjoy an exceptional dive.
The resort's House Reef is known as one of the world's best shore dives, and you can discover this legendary strip of underwater real estate by simply wading in from the beach or entering at the end of the resort jetty. Some of the region's rarest wildlife finds have been made just around the jetty, including ghost and ornate ghost pipefish, leaf scorpionfish, and juvenile cuttlefish.
Wakatobi's House Reef will please a wide range of divers. Extended-range enthusiasts can follow the walls and slopes to discover black coral in the depths; photographers can fill memory cards with macro portraits or take advantage of the ambient light to create stunning wide-angle panoramas. Novice and casual divers can remain close to the reef crest, where colors are at their peak, and sightings such as anemone fish and cleaning stations are common.
For an experience halfway between a shore and boat dive, guests can also engage the services of Wakatobi's taxi boats, which ferry you to more distant areas of the House Reef for a picturesque drift along the wall back to the jetty.
Ditch the Tanks
With numerous reefs rising to within a meter or two of the surface, Wakatobi is a prime snorkeling destination. A majority of sites visited by the resort's dive boats are equally well-suited for snorkelers, who are always welcome aboard and have a snorkel guide who provides a comprehensive briefing before getting in. This is an especially attractive option for couples that include one diver and one snorkeler, as they can share many of the same in-water experiences. For divers who simply can't get enough time in the water, an afternoon snorkel can provide an additional opportunity to keep their head below water without soaking up any additional nitrogen.
Night Moves
After dark, the reefs of Wakatobi become even more active as animals that lay dormant or hidden through the daylight hours emerge to feed or hunt. Octopus, squid, and eels exit hidden crevices, scorpionfish become more active, and flatworms come out of hidden borrows.
Those new to night diving can begin their evening immersions just after sunset, and on familiar areas of the House Reef. This allows time to grow accustomed to the dwindling ambient light, and to get comfortable with the surroundings before full darkness sets in. Guides are always available to help light the way, but divers are also welcome to explore the House Reef on their own.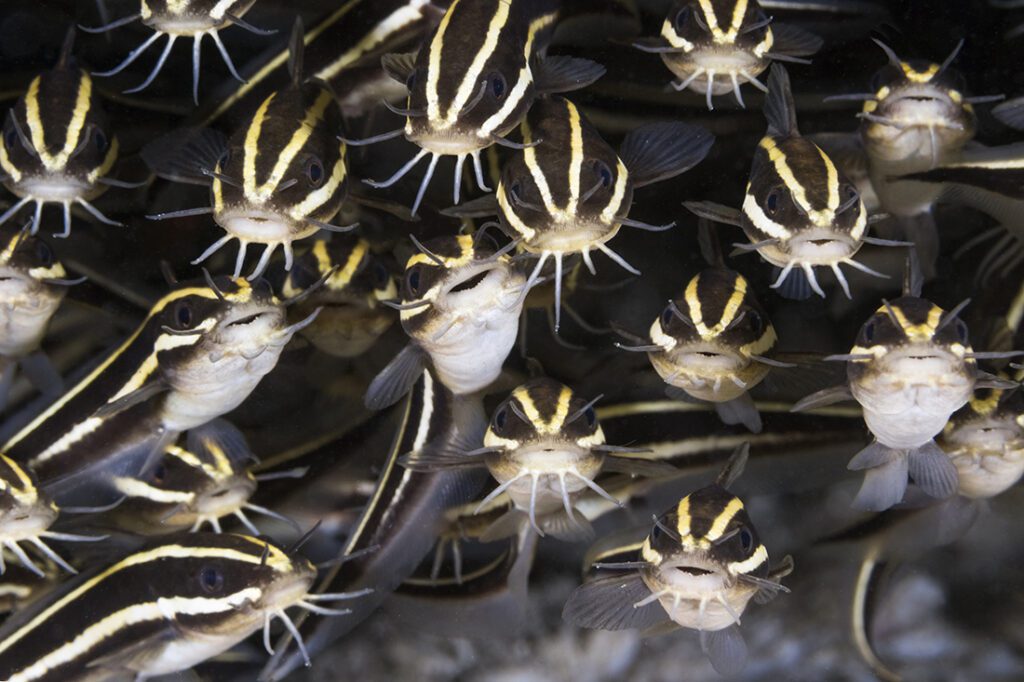 Several times a week, the resort also offers night boat dives to some of the area's most popular sites. For an even more revealing look at what lies below, guests can sign up for a Fluo-dive experience. This involves the use of special UV dive lights that reveal certain corals and animals in glowing fluorescent tones the underwater equivalent of a black light poster.
However you choose to explore Wakatobi's reefs–shallow or deep, day or night, staying put or drifting along the wall–the one thing that is certain is that you won't run out of things to see or do. And perhaps that's one of the many reasons why so many guests keep coming back for more.
Enquire about a trip to Wakatobi >here or contact them directly at office@wakatobi.com.