This month visiting Wreck of the George Kermode
PT Hirschfield continues to Explore the diving delights of Port Philip Bay with Redboats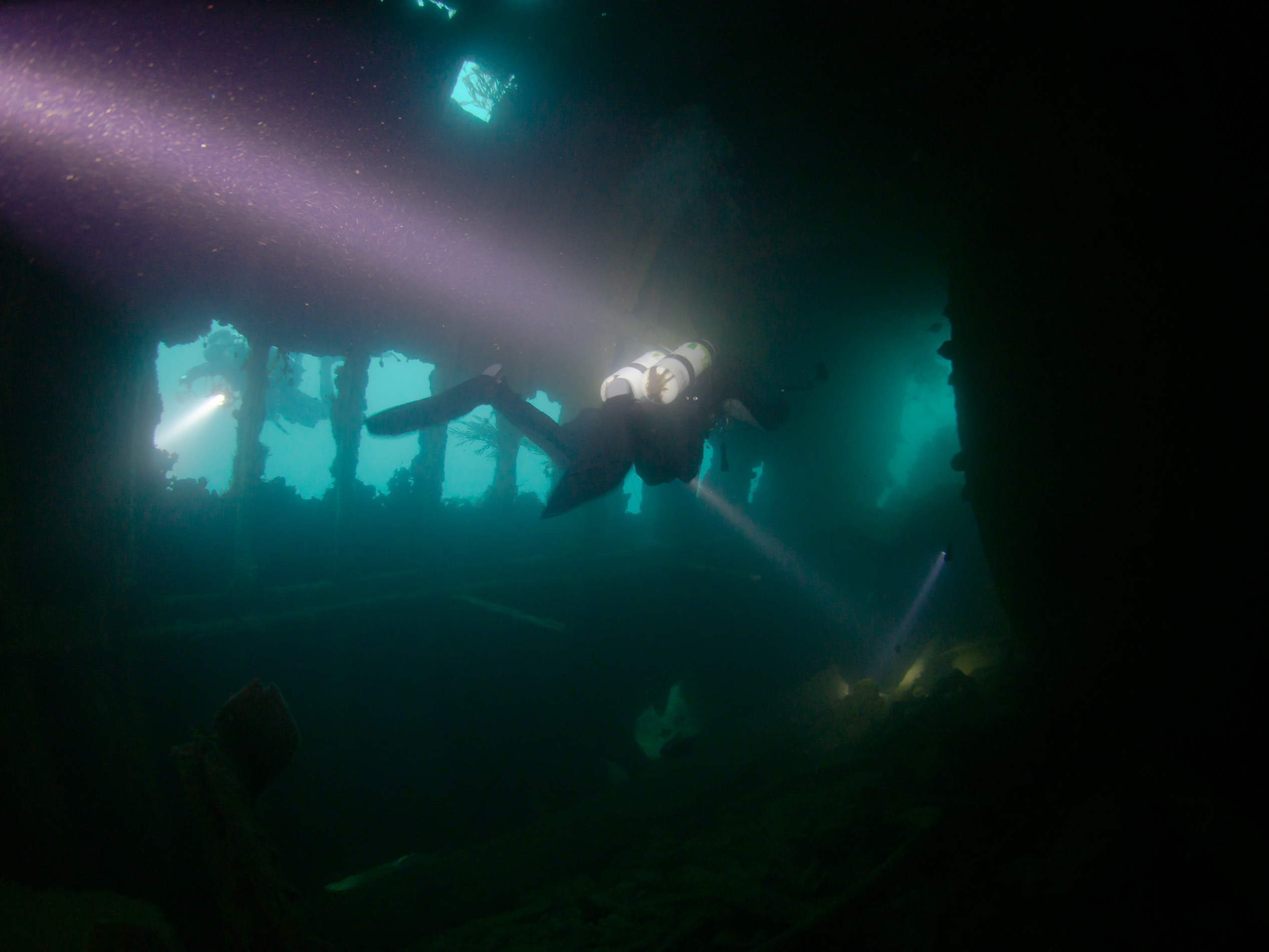 Beneath the often glassy surface of Melbourne's Port Phillip Bay, there are reportedly over fifty wrecks waiting to be discovered and explored by eager rust-lovers (many are frequently scheduled by Mornington Peninsula based charter dive operator Redboats). Some of these wrecks – including the purpose-sunk HMAS Canberra and the four J-class submarines – are dived regularly.
Others like the picturesque Eliza Ramsden are the stuff of dreams and legends. Being inconveniently located in the shipping channel between Port Phillip Heads and Port Melbourne, dives by various operators on the Ramsden have been known to be redirected at short notice, sometimes even as the first diver is about to giant stride into the water. (Rumour has it that one keen diver who had family connections to the ship had booked on to dive it sixteen times without success; this led some incredulous Melbourne divers to wonder whether the mysterious wreck exists at all.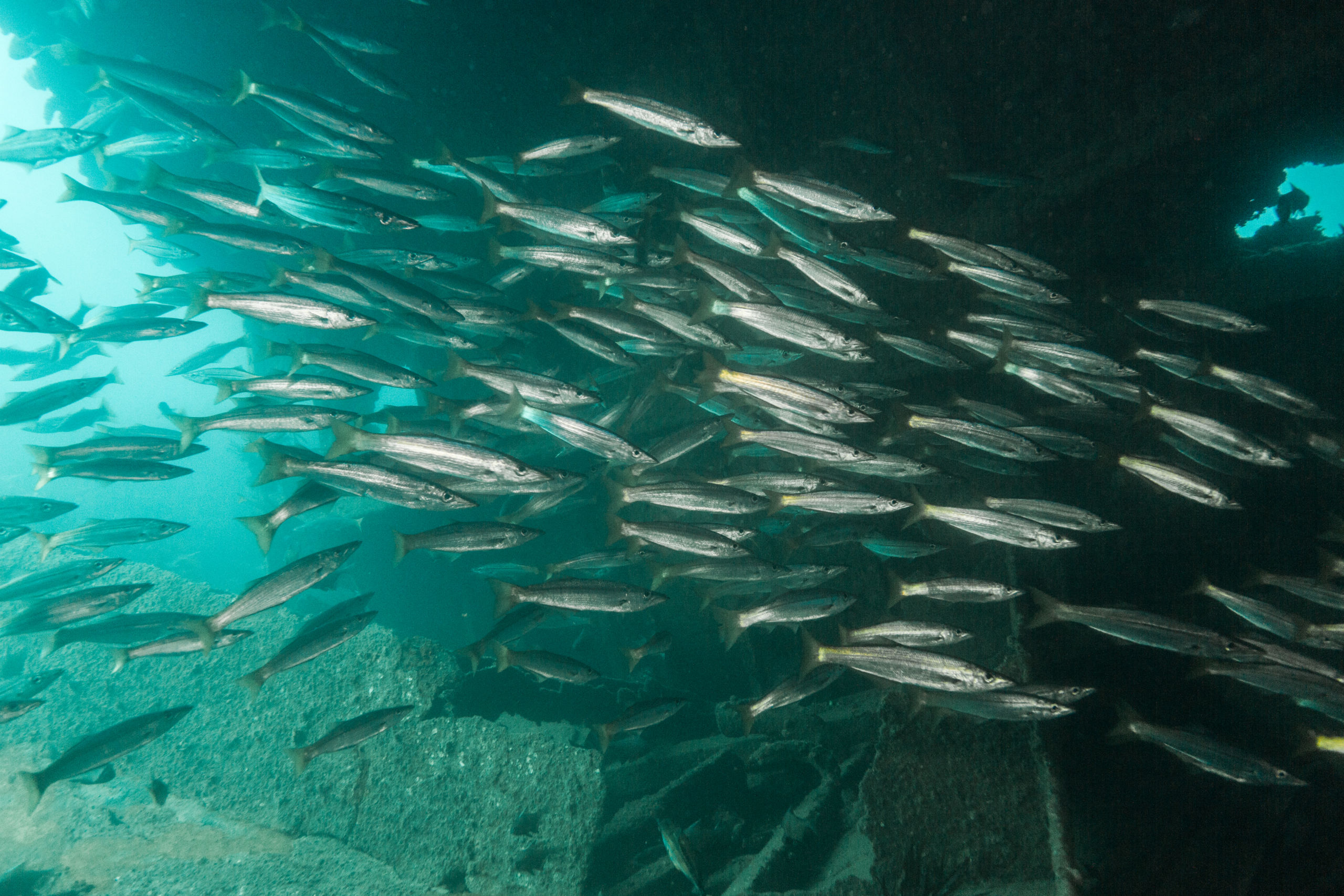 I have been lucky enough to dive it three out of four attempts.) Otherwise, shore and boat diving on the Port Phillip Bay side of the Peninsula is considered by most local divers to be some of the best diving and most reliably accessible they've ever experienced.
On the far side of the picturesque Mornington Peninsula – beyond the popular shore dive of Flinders Pier which is home to healthy populations of Victoria's marine emblem, the weedy sea dragon – the waters of Westernport Bay are somewhat wilder and less frequently accessed by divers than Port Phillip Bay. On relatively rare occasions though, conditions lend themselves to exploration of the T.S.S. George Kermode, around 40 minutes boat ride from Flinders Pier.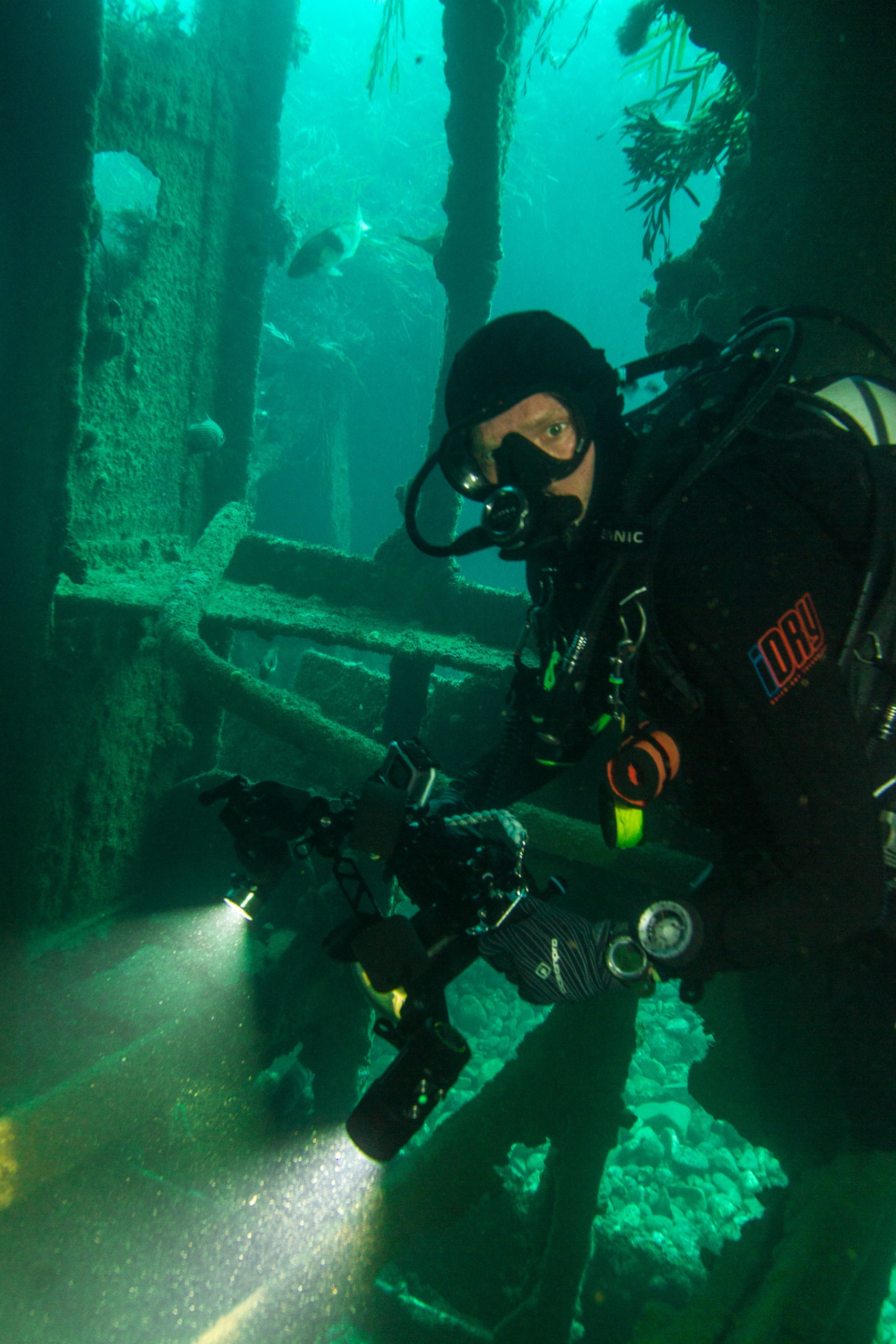 This is not a wreck that is often available, but a recent favourable weekend of civilised surface conditions following several days of strong northerly winds led the Saturday and Sunday double-dives of the George Kermode advertised by Redboats to sell out very quickly. (I was very grateful to secure a spot on the Sunday. My first attempt to dive the George Kermode several years earlier via my friend's boat launched from Newhaven had been abandoned part way to the site due to terrifying surface conditions on the way out.)
Diving around Phillip Island can be rewarding, though not without its challenges. In addition to no longer having a dive shop in the area, many sites are best suited for robust divers who appreciate challenging entries, exits and conditions. Kitty Miller Bay is accessible from the shore over countless slippery rocks and can quickly become a nightmarish washing machine in the wrong conditions.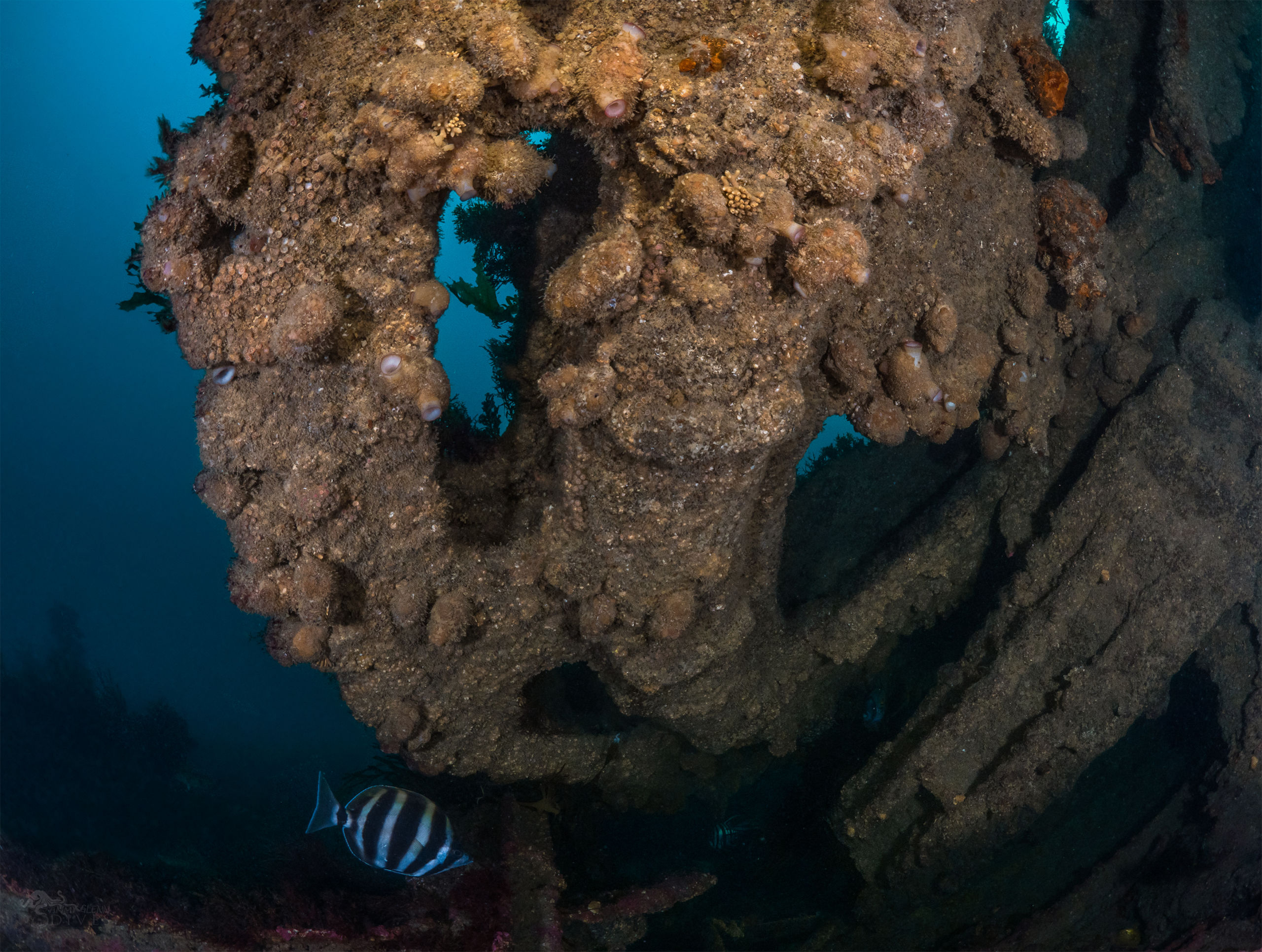 Dives at Smiths Beach can be delightfully critter-rich, providing your fitness level can tackle huge flights of stairs and long beach hikes with your dive gear (beach trolleys highly recommended!) The boat-only dive known as The Pinnacles is exceptional, though many divers have confessed finding themselves unexpectedly 10 or 20 metres past their limit on their descent of the spectacular vertical spires, with tops about eight metres from the surface.
Along with The Pinnacles, The George Kermode has a reputation as one of the best wrecks in Victoria and sits near the top of many divers' 'Must Dive ASAP' lists. For many divers, finally securing a spot to visit this legendary wreck was the dive equivalent of finding a Golden Ticket in a Wonka Bar. Die-hard shore divers and critter-lovers, not often tempted by rust, were equally eager to explore this highly regarded wreck.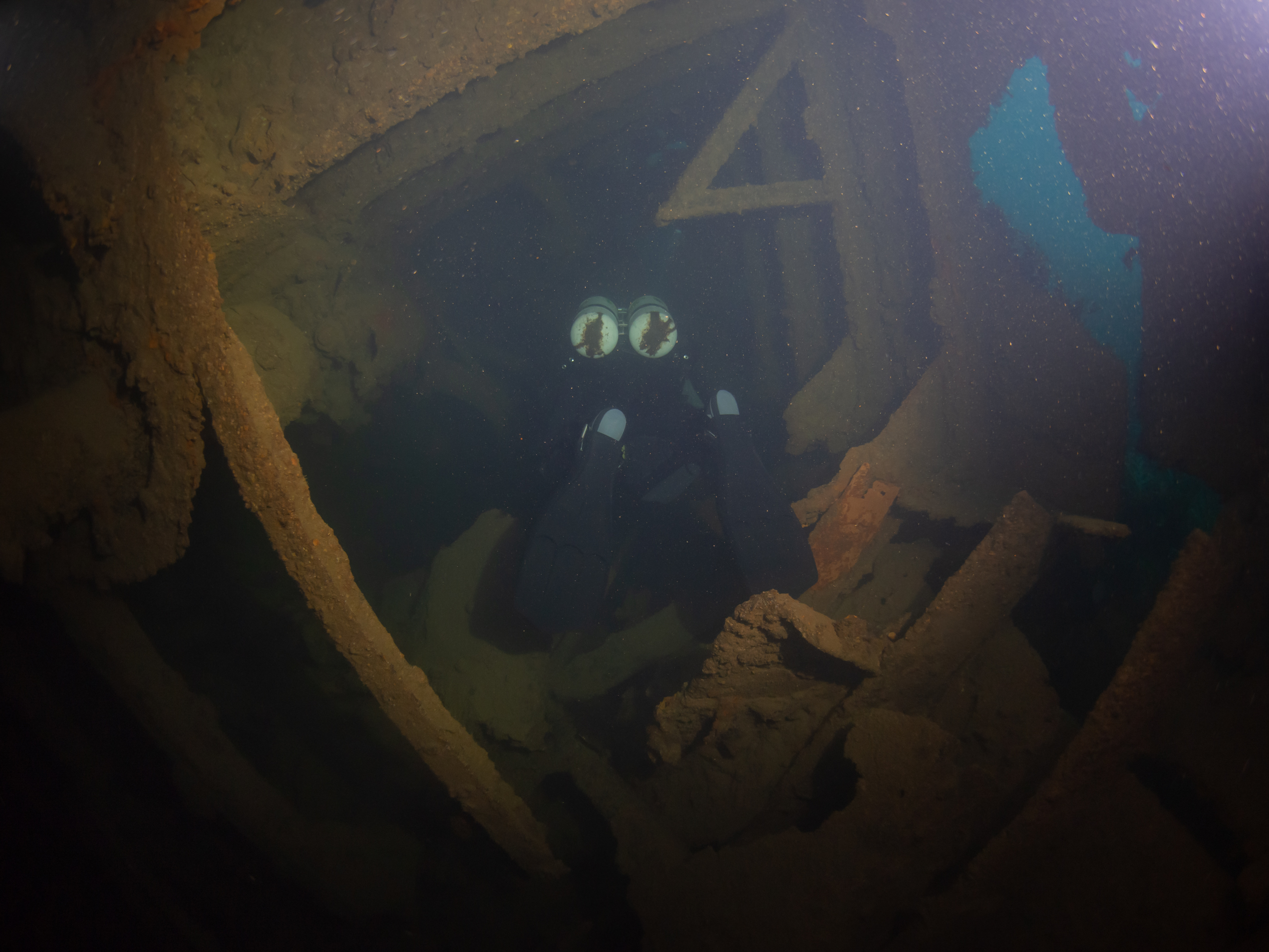 The George Kermode was scuttled near Pyramid Rock about one nautical mile off Phillip Island's southern coast by the Department of Conservation, Forests and Lands as part of their artificial reef program in 1976. Built in Scotland in 1914, this single deck, twin screwed steam bucket dredge (listed by different sources as anything between 60 and 100 metres long) lies upside down on the sand at around twenty metres; the highest point is easily accessible by Open Water divers at around twelve metres.
Being so shallow allows plenty of bottom time for those wanting to swim around or penetrate the wreck. Although there has reportedly been some deterioration over the years, certified wreck divers will delight in the structural integrity and openness of this wreck, with ample natural light signalling the entrances and exits of most easily penetrable spaces.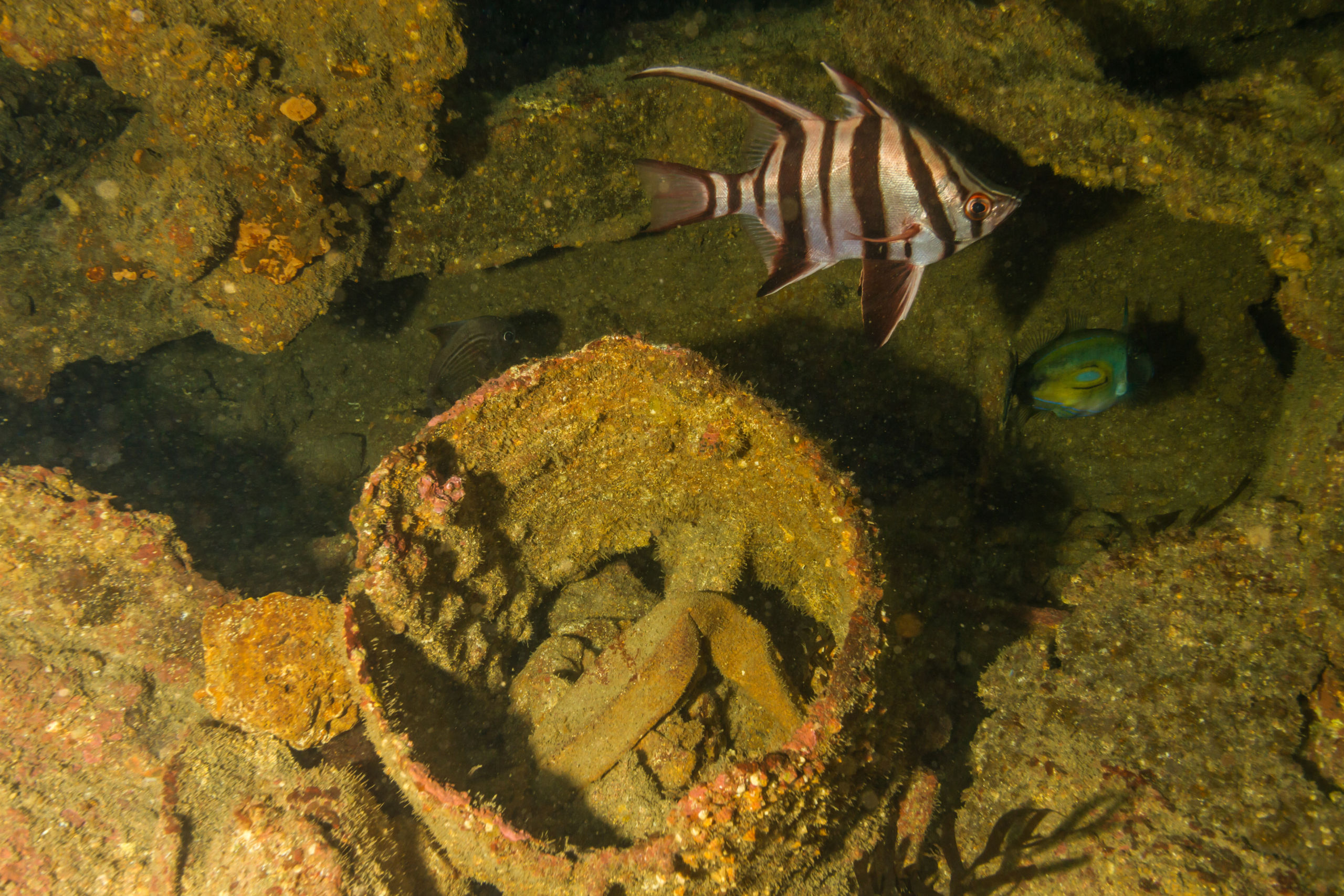 There are also quite a few narrower passageways to swim through and explore. Those with an interest in marine life will enjoy observing schools of bullseyes, yellowtail pike, sweep, wrasse, leatherjackets, magpie perch and more (and in the right season may encounter thousands of comb jellies on their ascent). The enormous exposed cog wheels provide a real focal point and are easily accessed by anyone diving the wreck, inside or out. The boilers are also a particular point of interest, as are the buckets scattered outside of the wreck on the substrate.
On the return trip to Flinders Pier, a quick stop to Phillip Island's famous Seal Rocks will introduce you to around 20,000 adorable Australian Fur Seals. Hundreds of these animals jumping into the water to greet and follow the boat provides a perfect end to an exciting dive excursion! Anyone who has had the privilege of diving the George Kermode is sure to be keen to make a return revisit the next time Redboats announces this delightful rusty rarity on their schedule.
Title Image Photo Credit: SAM GLENN-SMITH
Click here for Scuba Diver ANZ issue 33