The South Pacific is HUGE!
It covers 11 million square miles stretching from the top of Australia all the way up to the Hawaiian Islands.
With so many amazing places to dive and so much ocean to explore it can be hard to know where to even begin. So we have narrowed it down for you, to the 6 best dive sites of the South Pacific.
The Best Night Dive; SS President Coolidge
Country; Vanuatu
Region; Santo
This dive brings you a touch of the surreal. Descend to one of the most well known wrecks in the world, take your place at 30m in cargo hold two, turn off your lights and watch the show as you're surrounded by gyrating formations of flashlight fish coming out of their hiding places and perform their nightly dance ritual. It's hard to believe this spectacular natural wonder happens around you whilst you're literally within a piece of WWII history.
The Best Drift Dive; Ulong Passage
Country; Micronesia
Region; Palau
Sit back, relax and enjoy the ride as you drift along this thriving reef. It's a real one stop shop for everything you love about reef diving. There's sharks, turtles, an abundance of soft and hard corals, giant clams, nudis, clown fish, rays, eels and so much more. You'll also be hard pushed to see cabbage corals this big anywhere else!
The Best Deep Dive; San Francisco Maru
Country; Micronesia
Region; Truk
Nestled in the world's best wreck diving region, San Francisco Maru should be considered the crown jewel. With only a short bottom time allocated for this 50m dive, quickly plummeting down to see this humongous wreck in all its glory is something in itself. Tanks, guns, landmines, trucks and much more, suspended in time by the ocean. History comes to life.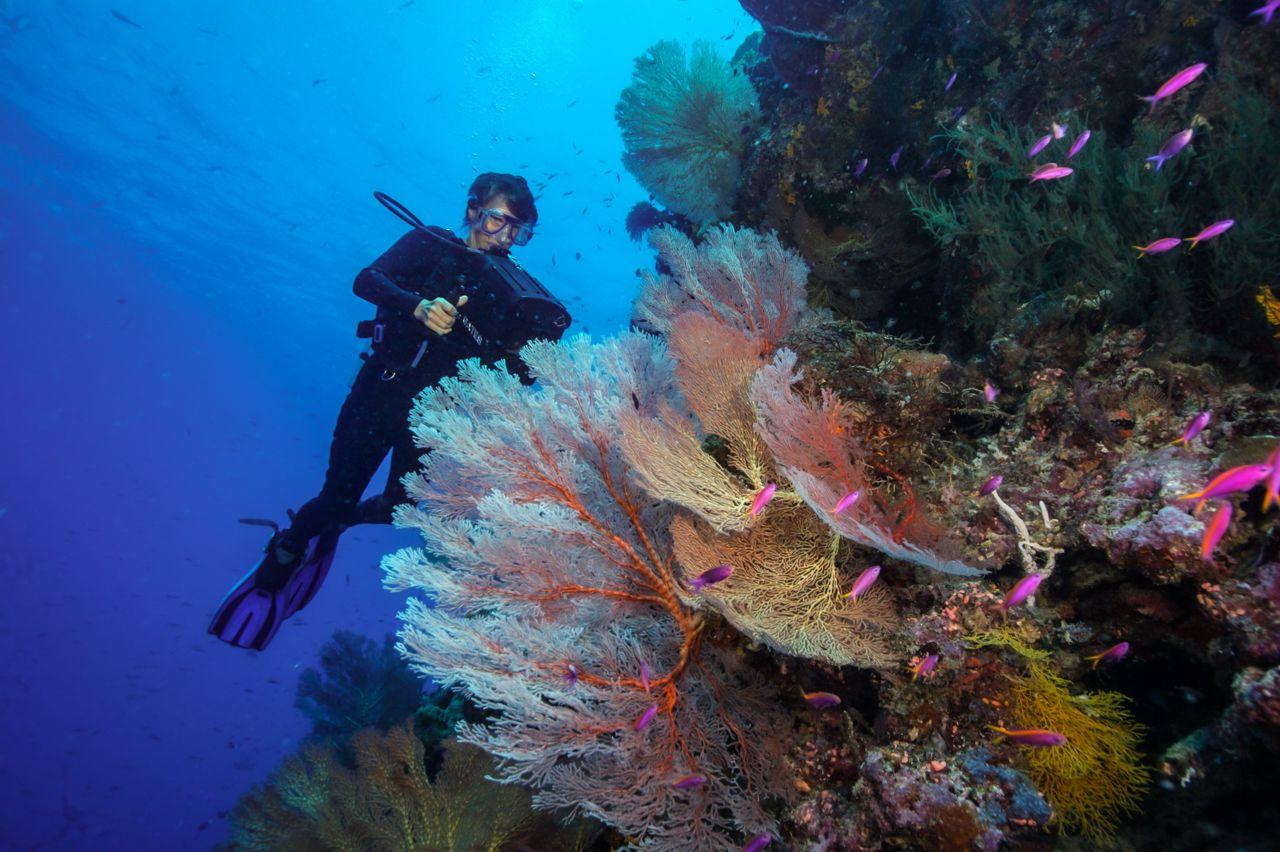 The Most Consistently Good Dive Spot; Uepi Island
Country; Solomon Islands
Region; Uepi
Not so much a single 'must-do' dive, more an area of amazing dive sites only 5-10 minutes away from the only resort in the area that never fails to disappoint. Magnificent reefs and captivating drop-offs always absolutely teeming with life!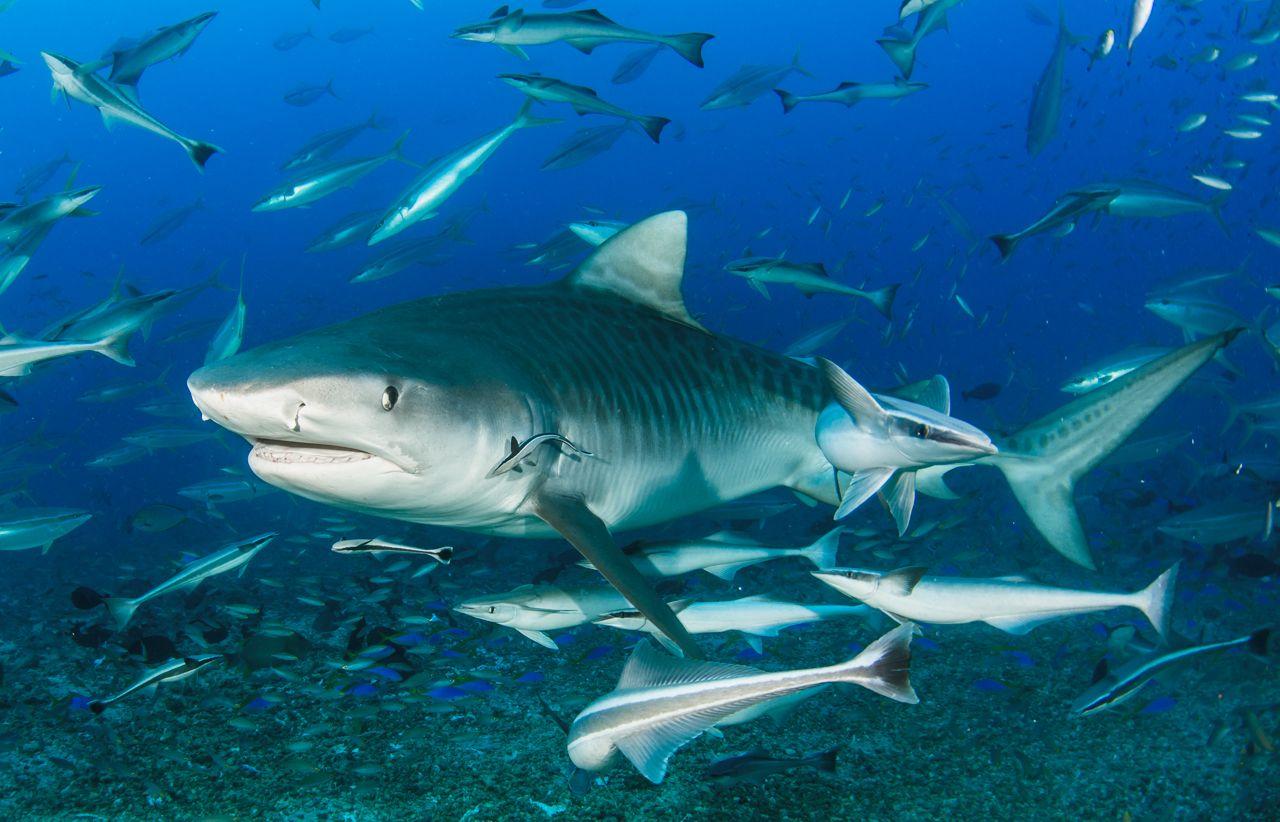 The Best Dive for Pelagics; Shark Diving, Beqa Lagoon
Country; Fiji
Region; Beqa Lagoon
Arguably the most well renowned shark diving experience in the world! Come face to face to Fiji's sharky locals, they're big, they're beautiful and they're happy to get up close and personal. Watch in wonder as shark whisperers bring in eight different shark species to be hand fed right before your eyes.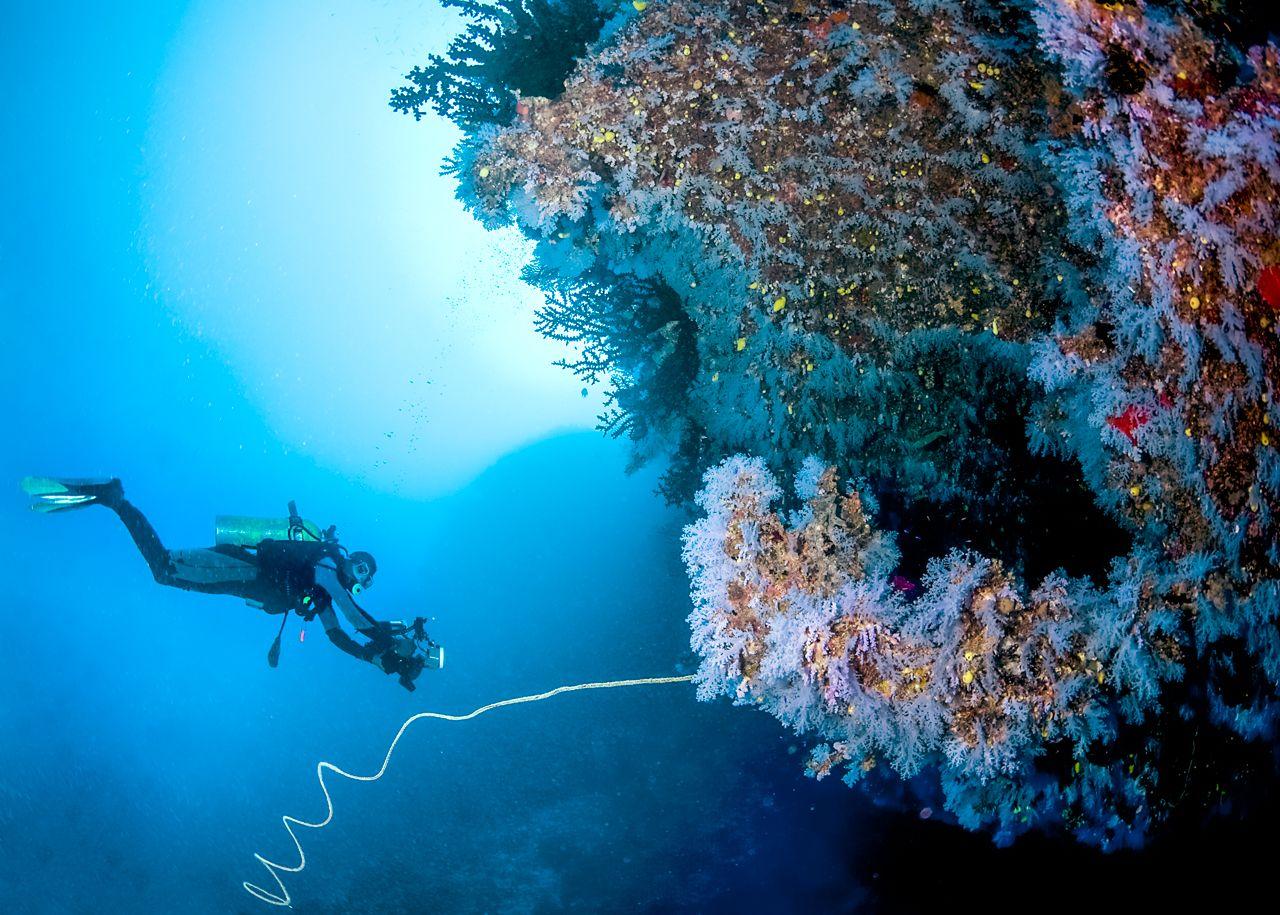 The Best Coral Dive; The Great White Wall, Taveuini, Fiji
Country; Fiji
Region; Taveuini
After this dive you'll have no doubt as to why Fiji is called the 'Soft Coral Capital of the World'! The clue is in the name, it's quite literally a wall of white delicate corals. Words honestly can't do this dive justice, but what can be said is that every subsequent dive you do after The Great White Wall will pale in comparison.
That rounds out our list of best dive sites of the South Pacific, which one was your favourite? Did we miss any? Let us know in the comments.