A Breitling watch worth thousands of pounds was just one item found by two metal-detecting British divers as they scoured the shallows off Corfu earlier this month.
Stephen Kershaw, who together with his friend Simon runs a YouTube Channel entitled GoandGarrett which is devoted to their metal-detecting exploits on land and underwater, came across the expensive watch on 8 May as they explored the waters off the Greek island.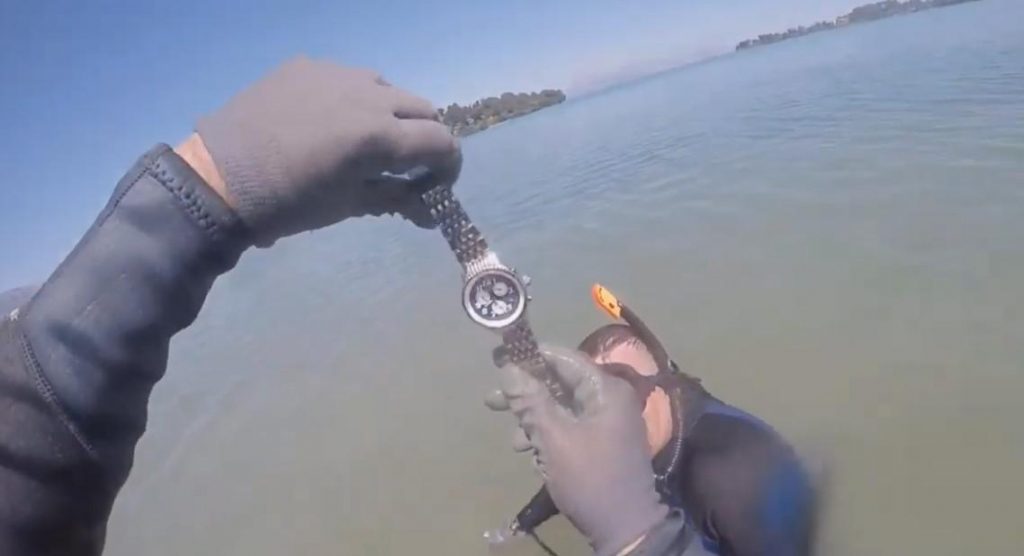 You can see their reactions when they find the watch, along with a decent haul of other lost items, including rings, here.