A Pod of around 70 whales are stranded on a Sandbar in Macquarie Harbour, Tasmania
Marine conservation experts have been deployed to Macquarie Harbour on the West coast of Tasmania where it is believed a pod of around 70 whales are stranded on a sandbar. The species of the whales is yet to be confirmed but initial reports suggest that they are pilot whales.
Why and how they became stranded is not yet clear. Tasmania Police and the Department of Primary Industries, Parks, Water and Environment (DPIPWE) are on-site, and additional crews with whale rescue gear will arrive later on in the day.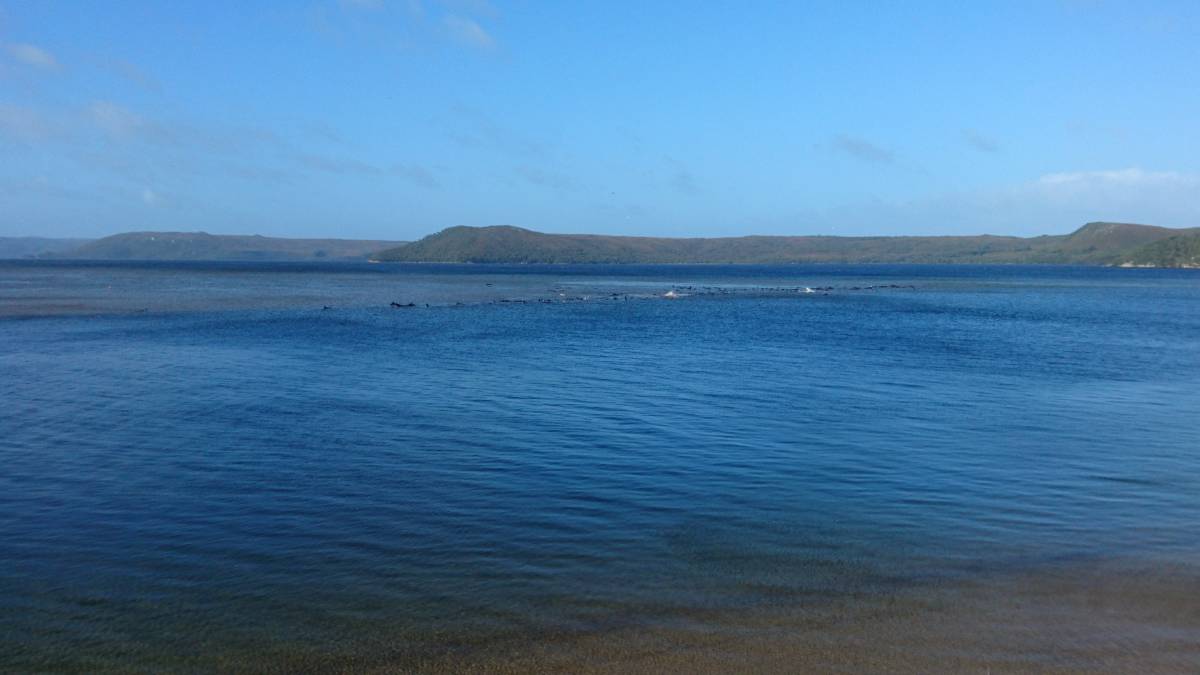 A spokesperson from (DPIPWE) said.
"Marine experts will assess the scene and the situation and will provide updates as the day progresses, once marine conservation experts arrive at the scene, they will determine what resources are required. If it is determined there is a need for help from the general public, a request will be made through various avenues,"
Photo Credit: Tasmania Police
Want to read more news stories?
Whale Rescue Could Result in $27000 Fine
Iceland Cancels 2020 Whale Hunt
Artefacts seized as Cypriot officials clash with salvagers over ancient shipwreck