The advanced research vessel Petrel is continuing her run of amazing discoveries, with the announcement that the USS Hornet aircraft carrier, which was lost some 77 years ago, was found at the end of January lying in more than 5,000m in the South Pacific.
The USS Hornet, which is best known for launching the important Doolittle Raid in April 1942, and its role in winning the Battle of Midway, was bombed by Japanese aircraft in the fierce Battle of the Santa Cruz Islands on 26 October 1942, with the loss of 140 crew. After the remaining crew abandoned the ship, she was sent to the bottom by enemy torpedoes.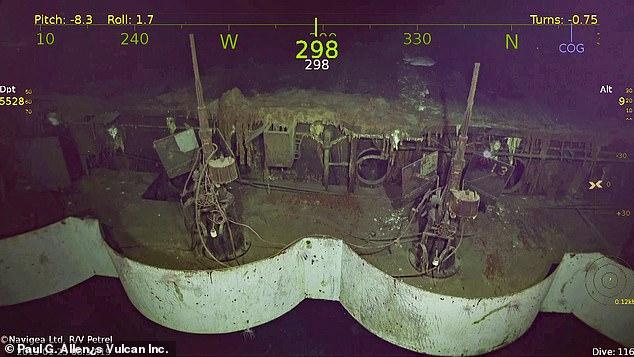 The ten-man expedition team on the Petrel, , pieced together data from national and naval archives that included official deck logs and action reports from other ships engaged in the battle, and utilised charted positions and sightings from nine other US warships to generate a starting point for their search grid. However, they end up discovering the shipwreck on the very first dive mission of the Petrel's autonomous underwater vehicle.
Video footage from the ROV showed the ship's designation – CV-8 – proving it was the Hornet. As with previous wrecks found by the Petrel, the USS Hornet was in remarkable condition, with anti-aircraft guns clearly visible, and even an International Harvester aircraft tug sat on the hangar deck.
Robert Kraft, director of subsea operations for Vulcan, the organisation that operates the Petrel, said: "We had the Hornet on our list of World War Two warships that we wanted to locate because of its place in history as an aircraft carrier that saw many pivotal moments in naval battles."