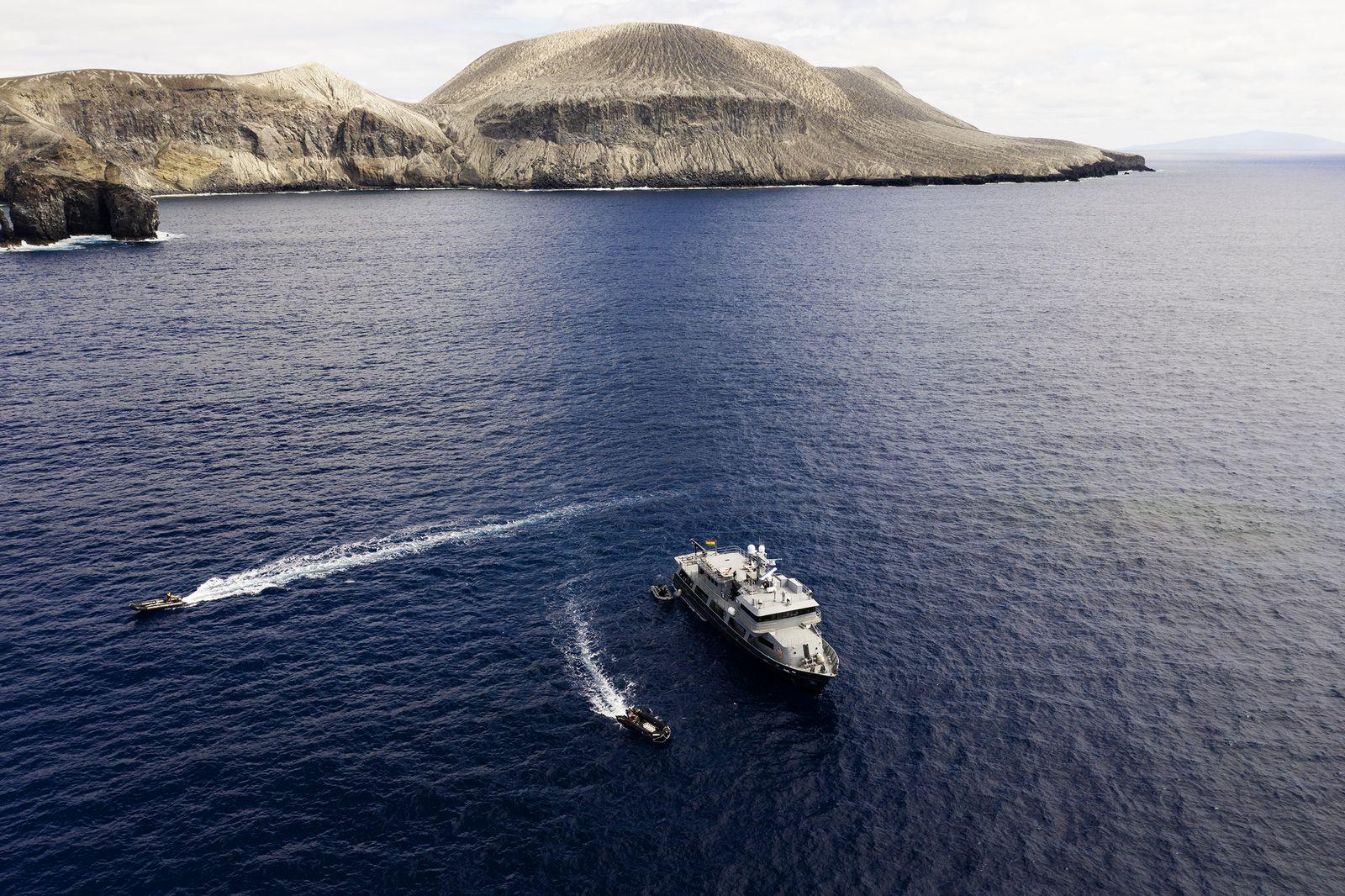 Divers know that a diving liveaboard gives us the opportunity to reach some of the world's greatest dive sites, and these days, you don't have to 'rough it' anymore, with some vessels literally bringing five-star hotel fixtures, fittings and service on to the sea. One of the latest diving liveaboards to hit the open ocean definitely sits in the upper echelon – the Socorro Vortex.
The Vortex is a 42.5-metre former Canadian coastguard vessel, which was originally built to withstand rough conditions and, while retaining that robust seagoing nature, has been refitted to offer truly first-class, luxury accommodations and living areas. Given that it will be operating off Guadalupe Island and the Socorros, both of which involve long sailings across open water, this distinctive hull design and twin MTU main engines will ensure that it makes short work of these voyages – it has a top speed of 22 knots, and a comfortable cruising speed of 14 knots.
The Vortex has four luxury staterooms (San Benedicto, Clipperton, Clarion and Cerralvo), two junior suites (Socorro and Guadalupe) and one master suite (Roca) – it is capable of catering for 14 guests – along with a spacious lounge, dining salon/bar offering complimentary premium beer, wine and espresso, al fresco dining area and lounge, sundeck with stainless-steel Jacuzzi. There is complimentary high-speed internet, for those who can't wait to get back to land to post their videos and photographs, and even a helipad for those who want to arrive in style!
Diving-wise, there is complimentary nitrox, a large dive deck, and two spacious tenders.
The stunning Socorro Vortex is the brainchild of Jorge Cervera Hauser, an award-winning underwater photographer and videographer born and raised in Mexico City. He was introduced to the ocean and its pelagic inhabitants at an early age through his grandfather's sport-fishing company, starting to dive aged 15, and became infatuated with his country's native waters.
He got a Bachelor's Degree in Media and Communication in CDMX and a degree in Cinematography from Universidad de Madrid, and began working for major advertising agencies as a creative, and on TV networks as a field producer, until a dirt bike accident laid him up for six months. After his accident, he spent two months in South Africa as a contestant on Animal Planet's Unearthed, which he won, having his documentary short broadcast worldwide.
This prompted him to kickstart his own production company, Calypso Media, where he did corporate videos and TV commercials for companies like Kelloggs, Avon, AXA and the Mexican government.
In 2011 he met a group of like-minded people, and together they formed pelagiclife, a non-profit organisation dedicated to protecting open-ocean marine life in Mexico by creating visually stimulating content to inspire and raise awareness for sustainable tourism with pelagic species. This led him to produce an acclaimed documentary, Mexico Pelagico, which was later picked up and aired on Discovery Channel and by Netflix. His amazing photographs have been published by National Geographic, Wired and The Outdoor Journal.
Riding on a wave of success, it was around this time that Jorge decided to try and make a living out of his love – the ocean – and in 2016 bought the iconic diving liveaboard Solmar V, a renowned vessel which pioneered diving in the Socorros and around Guadalupe. Since then the Pelagic Fleet (www.pelagicfleet.com) has expanded to include the Pelagic Safari, which offers daily shark diving trips and whale-watching expeditions out of Cabo San Lucas, and has now been rounded out with the diving liveaboard Socorro Vortex.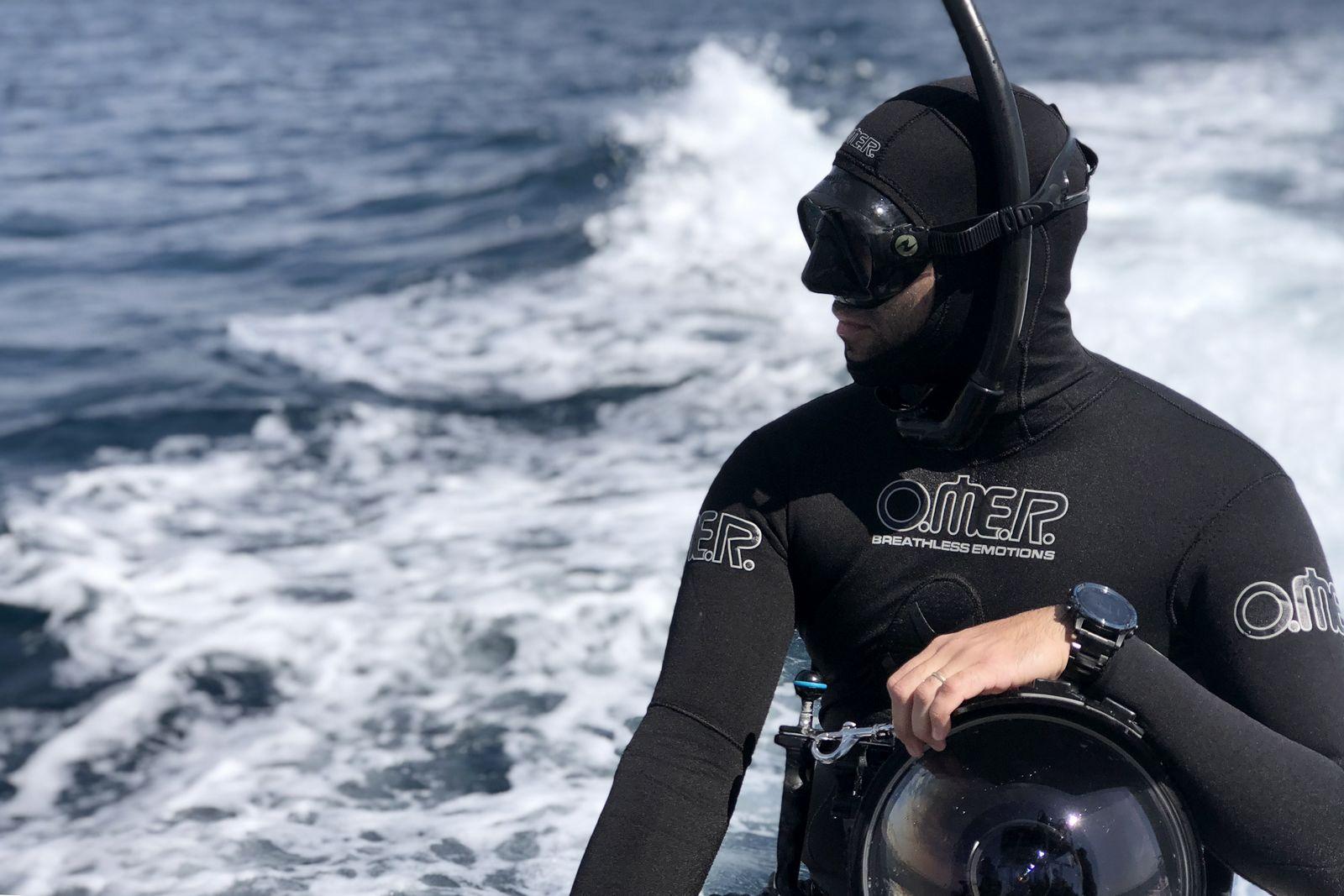 We spoke to Jorge about the Vortex build, and what went into this epic endeavour.
Q: You already had the legendary Solmar V in your fleet. What was the rationale behind the creation of the Socorro Vortex?
A: To build the dive boat Socorro deserved. More boats were coming in, which came with an increase in the offer that resulted in discounts from everyone wanting to fill their boats. Reluctant to fight a price war, I wanted to design a truly high-end boat that would match the quality of diving and natural wonders of the destination.
To achieve this, I wanted luxury to be present both above and below the surface. Less divers equals less bubbles during a dive, and bigger, more comfortable spaces on board. Also, as an underwater photographer myself, and having so many photographers on the boats, I wanted to really design spaces for the lens aficionado, such as our individual camera/charge stations inside the salon, and the camera table and camera rinse tank outside.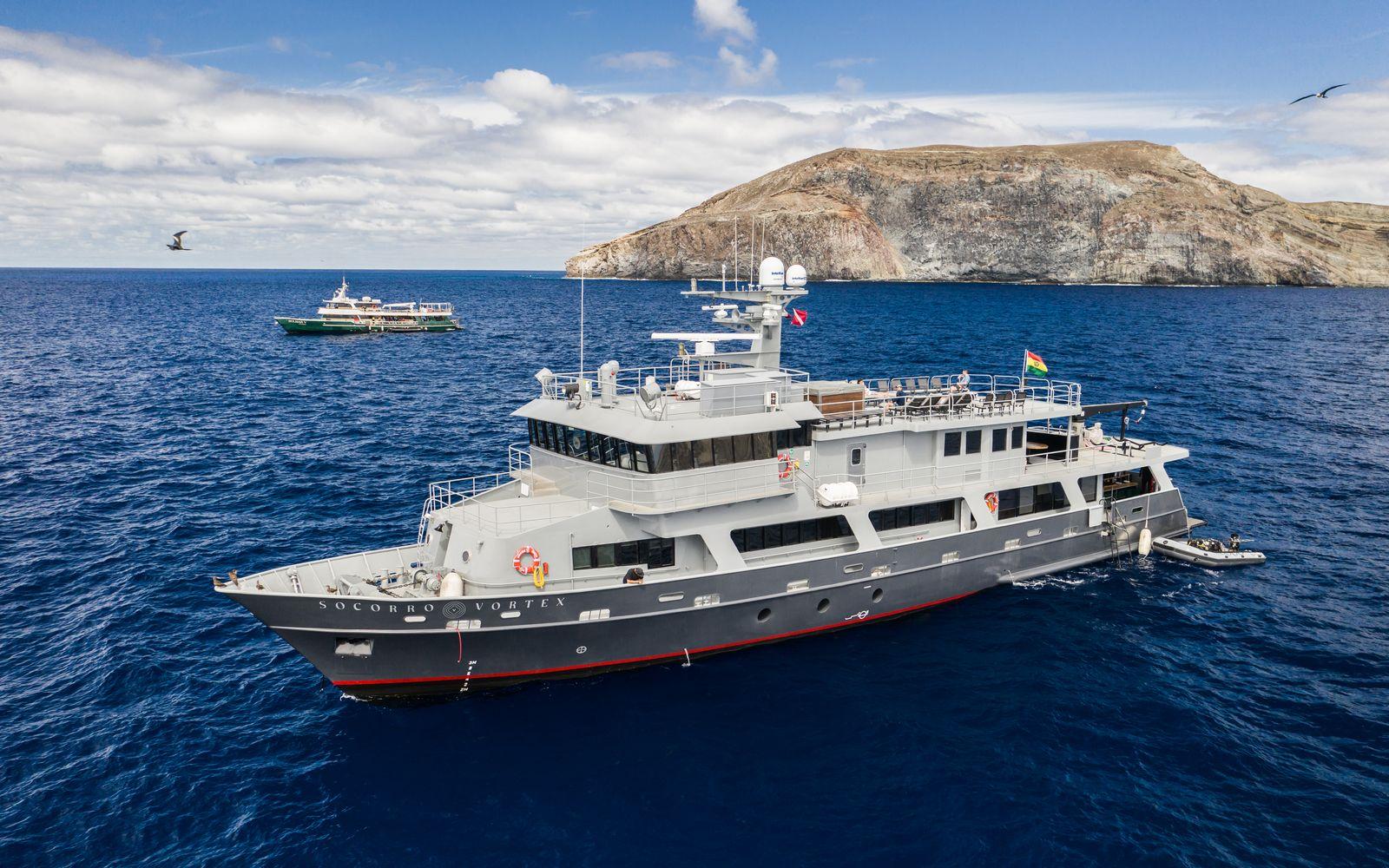 Q: It is certainly an impressive-looking vessel, and that Canadian coastguard hull and superstructure are very unlike most diving liveaboards out there. What attracted you to a boat that was constructed for the military?
A: First of all, we wanted a boat that covered our needs in terms of navigation, size, speed, and interior spaces with the refit potential we needed. Before buying the Vortex, formerly Lestralaur, formerly James Sinclair, we actually put a deposit down for a big boat called the Pacific Provider, a steel hull, 51-metre former crab vessel that worked the Bering Sea on both the American and the Russian side.
The Provider had an impressive stern platform that could carry an 18-metre Viking, with a brand new ten-ton crane – it was the perfect boat for exploratory trips while carrying around all sorts of toy, like submersibles. As excited as we were with this boat, the size was an issue, and being over 500 gross tonnage comes with all sorts of special requirements and logistical nightmares.
The original steel plate was one-inch thick, which is a lot, and even though the boat was in perfect condition to sail, from a safety certificate point of view, and based on the original, super-thick steel plates, we needed to replace over 60 percent of it. At this point I decided to call it off, and a year later we found what is now the Vortex.
The most-impressive thing about our boat is the pristine condition of the hull and the high quality of the structural work, as well as its design as a patrol vessel, built for speed. These two are directly related to her military origins. Then, the previous owner had installed two super-powerful MTU engines 2,750hp each before he passed away. They are some of the most-fancy marine engines out there, and brand new.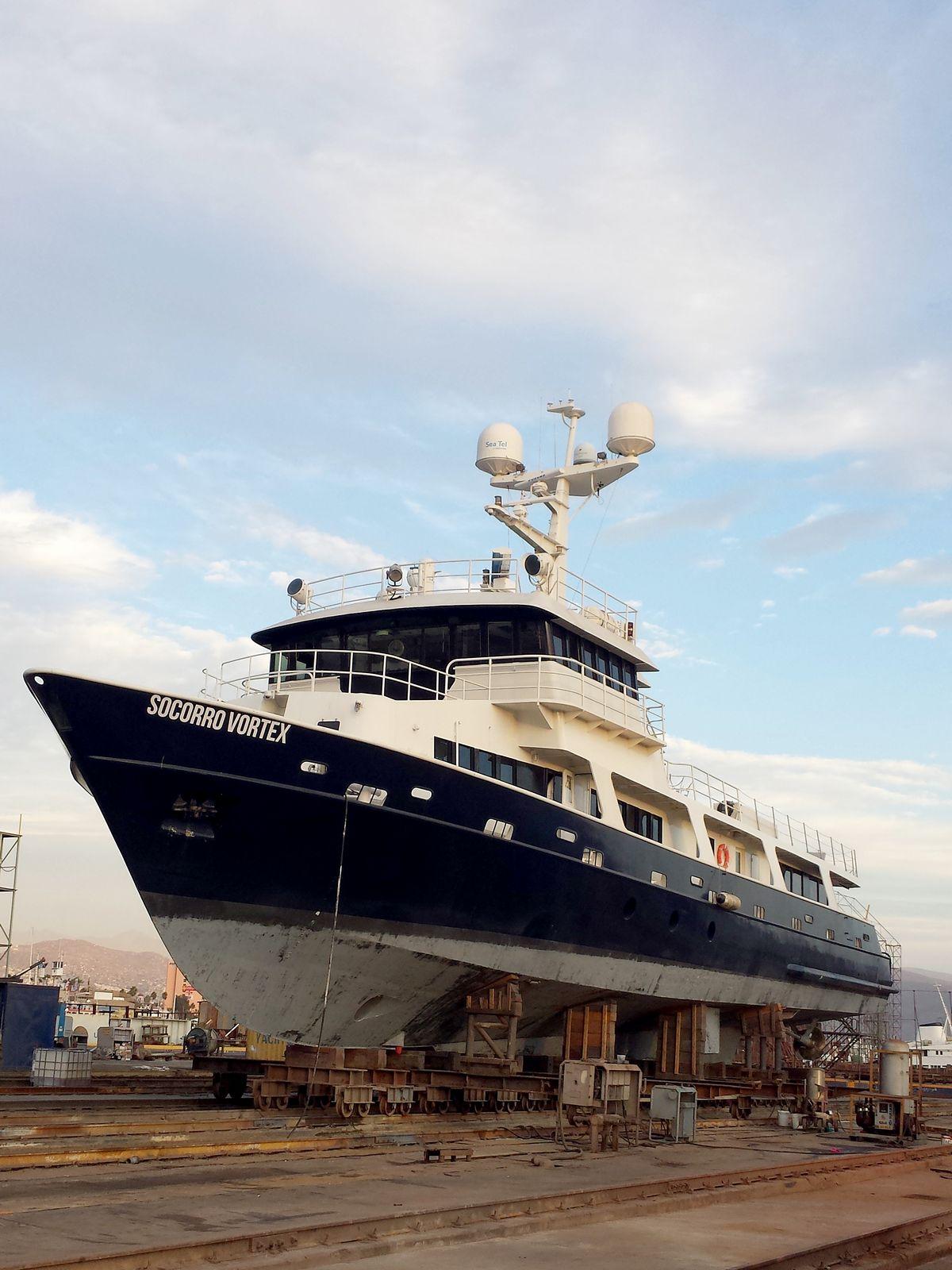 Q: The photographs of the finished interior look more like a land-based hotel. What was your main aim during the build of the Vortex?
A: The most-important thing for me was to not deviate from the product we had designed. As a project like this progresses, everything starts taking more time and more money than what you had planned… considerably.
In these situations, the easiest thing to do was to cut corners or downsizing on the quality of the equipment, materials, etc, but my aim always was to finish the same boat I had envisioned. This came at a cost, many cancelled trips and financial struggle, but I do think nothing worthy comes easy, and I'm very happy and proud of what we achieved.
Photographs by Jorge Hauser and Daniel Norwood