2022 will see the launch of the ultimate UK diving exhibition as the GO Diving Show and The Dive Show merge into one super-event.
As we emerge from the spectre of the COVID-19 pandemic, 2022 is set to see things get back on track in the world of diving, especially in terms of dive travel. And what better way to usher in this 'new beginning' than with a spectacular diving exhibition bursting at the seams with keynote speakers, interactive elements, VR experiences, hand's-on workshops, myriad booths from manufacturers, travel agents, tour operators, resorts and liveaboards, and much, much more?
The massive news for 2022 is that the 'new kids on the block', the GO Diving Show, and The Dive Show – set to celebrate its 30th anniversary that year – are merging to put on one super-event in early March which will offer plenty for all levels of diver, from those interested in getting started, novices, experienced divers and veteran technical explorers.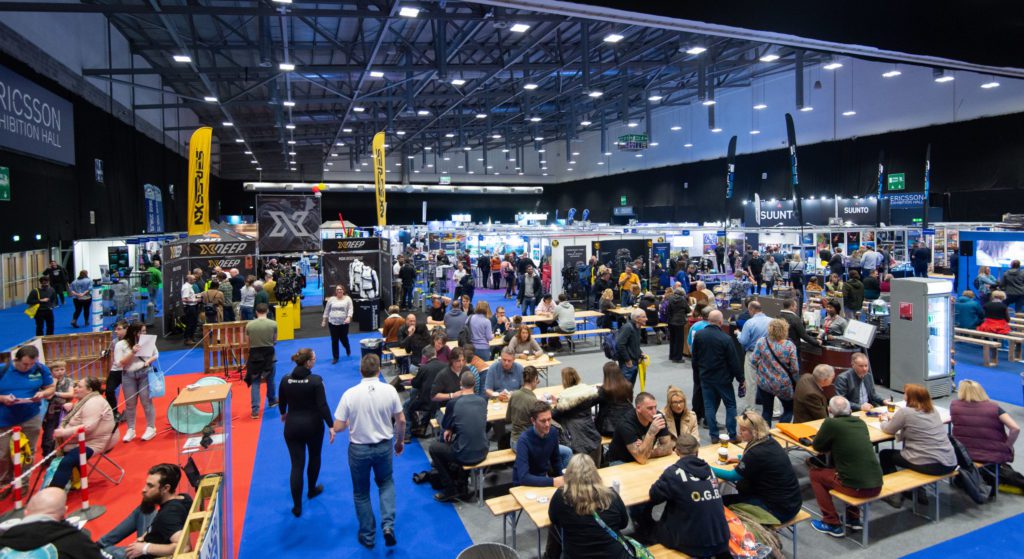 This mega-event is taking place from 4-6 March 2022 at a brand-new venue, the NAEC Stoneleigh, located pretty much slap-bang in the middle of the country. This location offers purpose-built exhibition halls, is close to major transport links (the M6 and M40 motorways are close by, it is just five miles from Warwick Parkway and Coventry train stations, and only one-hour travel time from London Euston) and, perhaps best of all, has 19,000 complimentary car parking spaces. Gone are the extortionate parking charges of the NEC, and the space limitations of the parking at the Ricoh Arena.
Iconic TV presenter, author and adventurer Steve Backshall returns as our keynote speaker, and will be joined on the Main Stage by fellow TV personalities Andy Torbet and Monty Halls, as well as multi-award-winning underwater photographer Alex Mustard, who will be announcing the winners of the prestigious Underwater Photographer of the Year competition.
The dedicated photography and technical stages will be home to a veritable who's who of underwater photographers and tech divers over the weekend, and there will be underwater photography workshops, and exciting state-of-the-art Virtual Reality booths putting you in the middle of a tech dive on an ancient shipwreck.
These will be surrounded by stands from manufacturers, distributors, conservation organisations, dive resorts, liveaboards, charter operations, tourist boards, dive travel specialists and much more. If you are in the market for new equipment, eyeing up possible new dive destinations, or wanting to get involved with a charity, then this is the place to be.
So, whether you're a non-diver looking to experience the underwater world for the first time in the try-dive tank, a freshly minted student looking to learn more from the workshops, or a salty seadog meeting up with the dive club for a social, the Go Diving Show is for you.
Get your tickets now!
The 2022 GO Diving Show is even better value for money – weekend tickets for the Saturday and Sunday are priced at just £15 each, with discounts available for small and large groups, and once again, children under 14 are free of charge. We need to keep inspiring the next generation!
As normal, Friday is a trade-only day, and tickets for this cost £10 and are only available for those who can provide credentials of employment with a dive-related business.
PHOTO CREDIT: JASON BROWN