New Nigel Marsh book of the Top 100 Hot Spots for Sea Fishes in Australia
Australia is blessed with an incredible variety of fishes, but where are the best spots to see these marine creatures? To help answer that question awarding winning underwater photographer and author Nigel Marsh has just release the new book – Top 100 Hot-Spots for Sea Fishes in Australia.
Nigel is well known to Scuba Diver readers as one of Australia's most prolific dive photojournalists. His photos and articles have featured in numerous dive magazines around the world for over thirty years, and he written over a dozen books on marine life and dive guides.
His new book, Top 100 Hot-Spots for Sea Fishes in Australia, is something very different to the other books Nigel has written, as it is the first guide to fishwatching in Australia.
Now fishwatching may be a new term to most people, but it best describes divers and snorkelers that are fascinated by fish, and always on the hunt for fish species they have never seen before. Nigel is a self-confessed fishwatcher and has spent the last forty years diving around Australia observing and photographing fishes.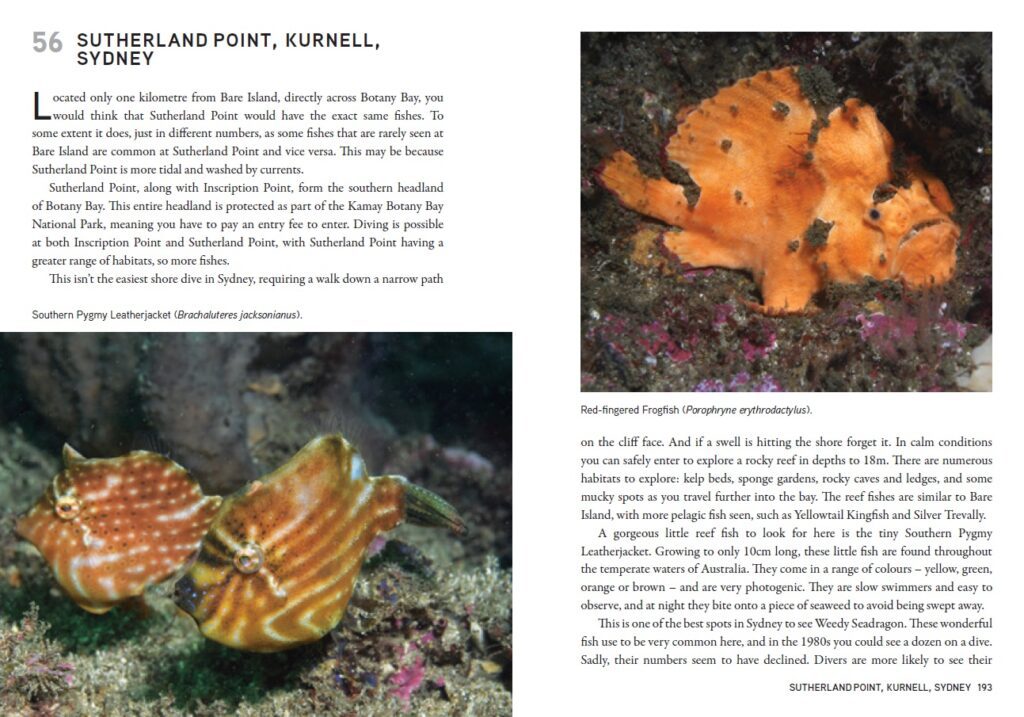 While there are countless fish guide books, that are great to identify species, Nigel realised there was no book that told divers the best spots to find fishes, especially rare and unusual species. And with over 5000 fish species in Australia, including a host that are endemic and found nowhere else, his new book is perfect for anyone hoping to find unique fishes.
The book lists 100 dive and snorkel sites around the country that Nigel considers the best to see a good diversity of marine fishes. Flicking through the book, divers will see many favourite and familiar dive sites listed, with Nigel having certain criteria for each listing – 'It was easy to list many well-known dive sites, as they are generally popular because of the variety of fishes seen. However, I also listed many spots that people haven't heard of before, or that aren't dived often, because they are a good place to see unusual fish.'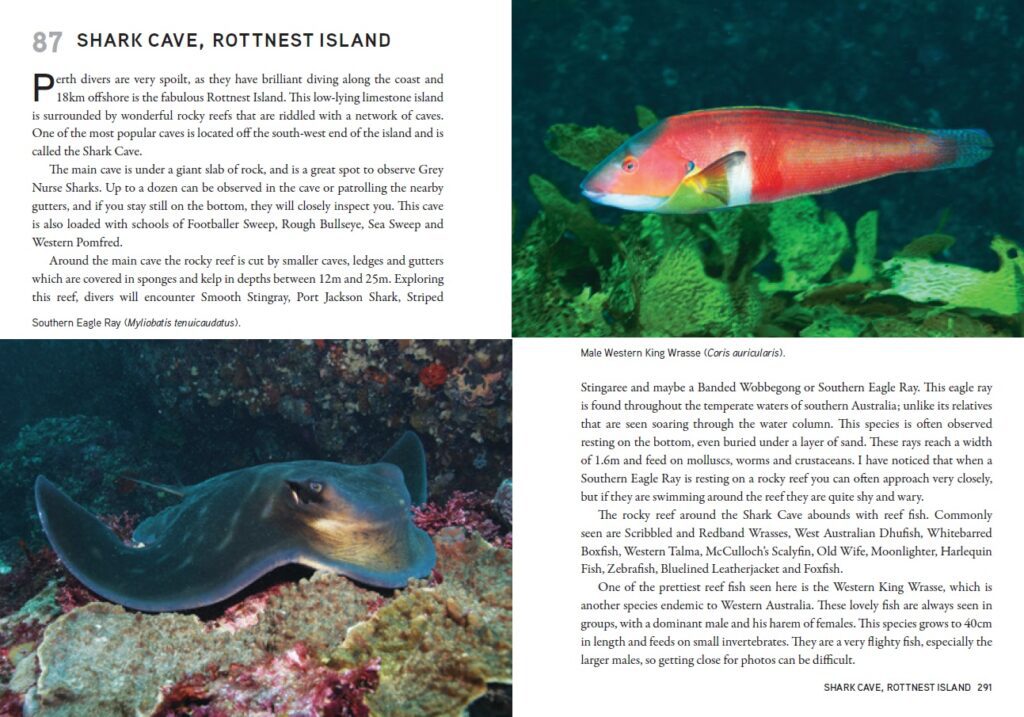 Many common and iconic Aussie fish species are featured throughout the book, like the leafy seadragon, spotted wobbegong, southern blue devil and eastern blue groper. Nigel has also tried to include as many unique and rare species as possible, as these are the special fishes that fishwatchers take great joy in finding, like the tasselled frogfish, northern wobbegong, spotted handfish and Australian pineapplefish.
Top 100 Hot-Spots for Sea Fishes in Australia is now available in bookshops and on-line for $35 and is the perfect Christmas present for the diver or snorkeler that loves fishes.