Mark Evans: Tidal Sports might be a relatively new name in the scuba diving world, but the parent company – LASO Technologies – has been around since 2015. The founders, four University of Vermont alumni, started out developing the ProShot waterproof housing for iPhones, but then one of the co-founders Andrew, who now runs the business with his wife Sophie, turned their attention to masks. Fed up of dealing with foggy masks and lack of long-term, sustainable anti-fog solutions, they worked at developing something that was effective and long-lasting. After years of trial and error, they released the Dual-Lens, Anti-Fog Tidal mask.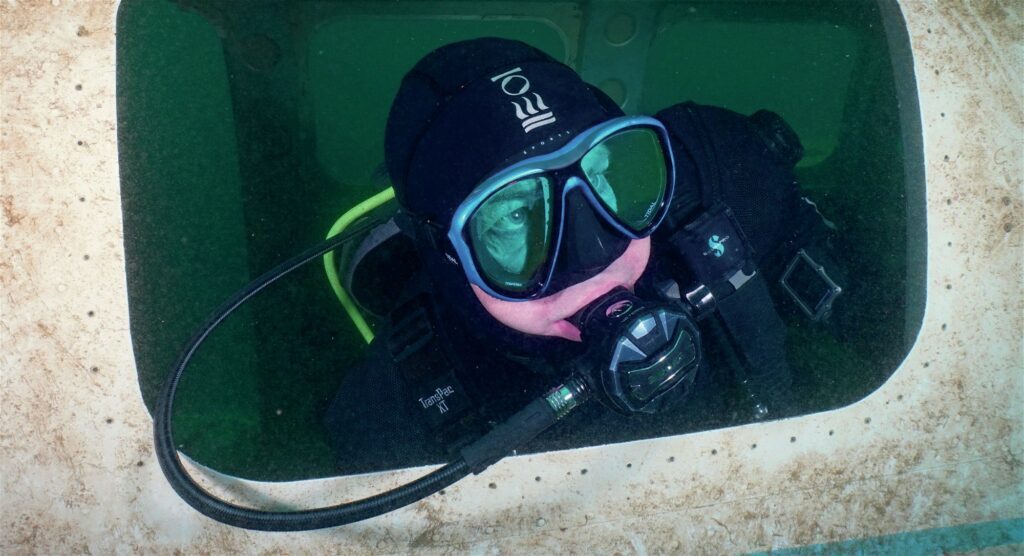 At first glance, the mask looks like your normal, run-of-the-mill twin lens mask – albeit our test one has the cool tinted lens – but the real secret is the built-in proprietary anti-fog films that are designed to prevent fogging in all circumstances.
When we got the mask, there are protective covers over the interior films which need to be peeled off, and these advise you to avoid touch the inside of the mask. This sounds a little odd to someone brought up on spitting in their mask and giving it a good rub around, but heh, I was up for trying something new!
Getting to the water's edge, I gave the mask a quick dunk in the 8 degree C water and then settled it on to my face. At first I didn't think the anti-fog film was working, as I was looking through thick condensation, but putting my face into the water as I submerged, my vision suddenly became crystal-clear – the condensation was on the outside of the lens.
I did two dives in the Dual-Lens, Anti-Fog Tidal mask and not once did I get troubled with even the slightest hint of mask-fog. I was also impressed by the mask itself – the soft silicone skirt was very comfortable and it moulded to my face well, with no leaks, and the strap was easily adjustable, even wearing my 5mm neoprene gloves. The low volume of the mask meant it was easy to clear in the event of a partial or complete flood, and it offers all-round decent vision.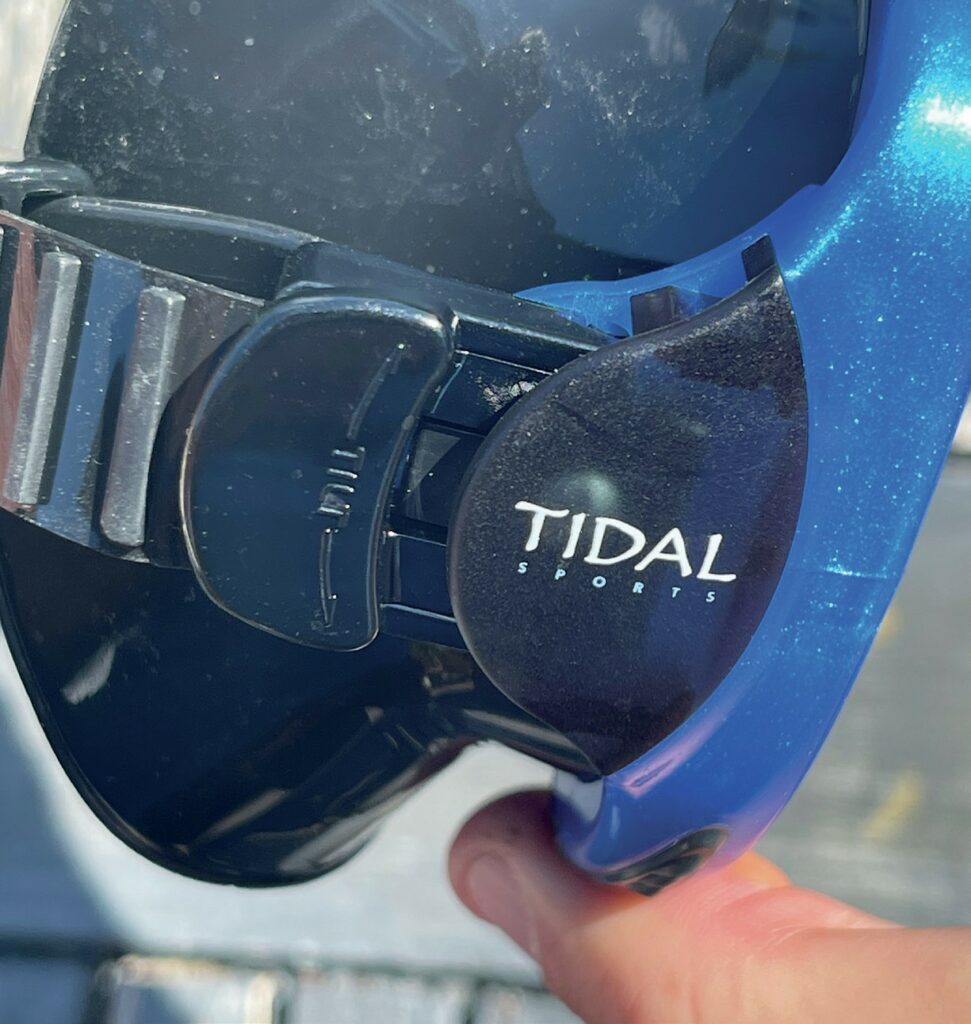 Personally, I am not a huge fan of tinted lens. Yes, in direct sun and in the bright tropics, they can help reduce glare somewhat, and help put some of the colours back into what you are seeing, but I hate when I then go into a wreck, cavern or even under a large overhang and everything seems dark. Thankfully, if like me you are not one for tinted lens, the Tidal Sports mask can also be had with a HD clear lens, in all black, black/red, and black/blue. You can also get a clear-skirt version, with an aqua or a blue frame, that has the HD clear lens, and a white-skirt version with an aqua frame and HD clear lens. All benefit from the anti-fog film.
The Dual-Lens, Anti-Fog Tidal mask comes in a durable plastic storage case, along with a little bottle of Tidal anti-fog spray. Tidal say that the anti-fog film technology can be prolonged and restored when paired with the supplied spray.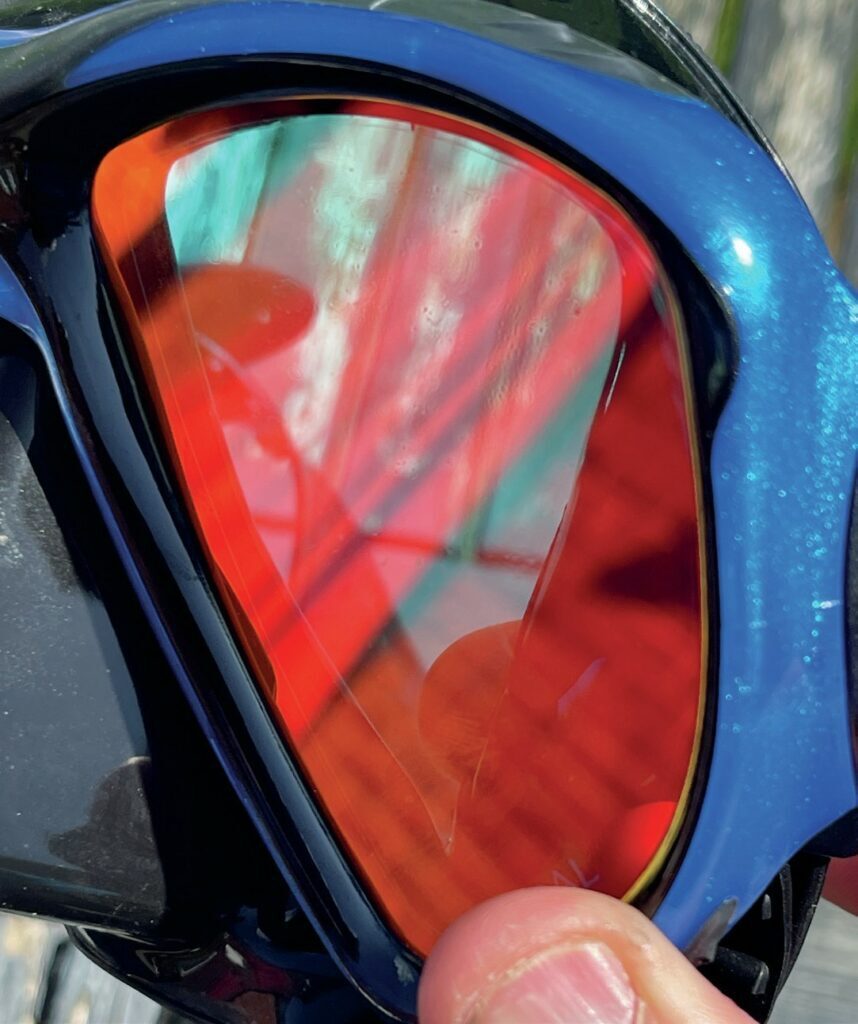 ---
This article was originally published in Scuba Diver UK #74.
Subscribe digitally and read more great stories like this from anywhere in the world in a mobile-friendly format. Link to the article.