Tom Peyton from Kids Sea Camp is back as The Zen Diver, and he has a balanced view on the COVID-19 pandemic.
The habit of gratitude can be a choice, although not the easiest routine to practice especially in this time of the COVID-19 crisis. It is very difficult, many may say impossible, to cultivate a list of thankful moments during this time in history.
How can I be happy and have gratitude in such a terrible time? For heavens' sakes, we have lost so much. We cannot travel. We cannot dive. We cannot sit at a pub and watch a game. We cannot in some countries even see our friends or families. And as I write this, some may have experienced the worst of all moments, the death of a loved one. To make matters worse with this death comes the inability to have a proper funeral or their personal expression of goodbyes. Loss is everywhere in every corner of our lives.
Gratitude and compassion during this crazy, chaotic overwhelming uncertainty — give me a break. But understand that compassion is really the awareness of how everyone or everything impacts our lives. That deeper understanding can bring a great sense of gratitude, if we choose to see the world a little differently right now.
May I be given the appropriate difficulties so that my heart can truly open with compassion — Buddhist prayer
The COVID-19 crisis has been a reminder of the importance and the deeper value of everyone in the health industry. Although health care workers have always been exposed to deadly illness, it's their job, you just didn't hear about a lot of them dying as they are serving the public. I know in the time before COVID-19, harsh words and thoughts would erupt out of our mouths about the care we got or didn't get, never thinking we were putting the doctors or the nurses in jeopardy.
The virus has also elevated common jobs, such as grocers, butchers, gas station attendants, TSA workers, flight attendants, dive instructors, janitors, postal workers, you name it, the list can go on forever. All those individuals working behind the scenes to make our lives easier and more comfortable as we jumped from one moment to the next without a single thought of gratitude or compassion.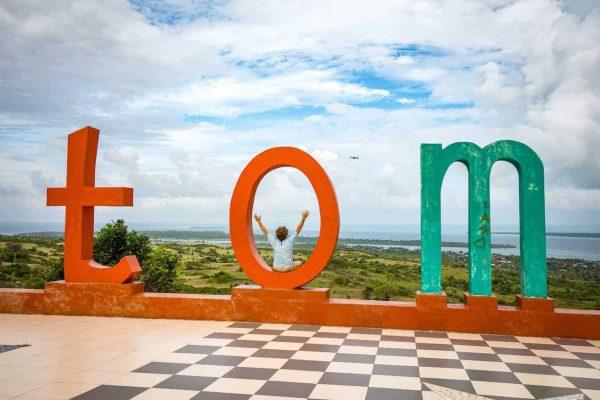 So I decided to make a short list about everyday travel moments lost during this crisis, moments good and bad that I long to have back in my life.
For me, the owner of dive travel company and an avid diver, my gratitude list is long and growing longer by the day…
• A TSA agent yelling at me to remove my shoes for the hundredth time, please, please let me be abused again by the TSA soon.
Being delayed in Manila, I'm always delayed in Manila, I long for those days of waiting in a crowded busy airport with bad, expensive food.
I can't wait to be stuck on the tarmac, eagerly waiting to get to my next destination, any island, any dive site, hell anywhere but my home. My wife and I, whom I work with, are on our 26 day of social distancing as I write this.
Bubbles, blowing bubbles, simply being under the water and letting the panic be absorbed by Mother Ocean, as I happily see an a very common arrow crab for the millionth time.
A crying baby on a crowded airplane, — ok, maybe not that one.
A client deciding where they need to take their family on a hard-earned dive vacation. Not that I ever took the families commitment to us lightly. We have always strived to honour every trip the same no matter the cost, but when no one is travelling every booking is a grateful experience.
I think you could go on and on about things you miss now – that you hated before. The void created by COVID-19 is as vast as the ocean itself. This void does allow, if you are willing, to sit quietly and look to the sky acknowledging that you miss being in one of those planes flying to an island – that we never see now.
But you may, in the stillness, enjoy the respite of not needing to fly at all. That the COVID-19 crisis may be a harsh compassionate reminder that we need to enjoy every moment of every day, whether we be underwater or not.
And by enjoying every moment with more relevance and grace, our hearts might gently open to a deeper love for the reality we love to hate.