Raja Ampat is home to around 75 % of the world's coral species. Add to that protected remote waters, mantas, pelagics and sharks, and it's easy to see why diving in Raja Ampat is a bucket list item for many divers. But have you done The Worm?
The Worm!
Meridian Adventure Dive had some time on their hands during lockdown and didn't waste a moment of it! As well as discovering stunning new Raja Ampat dive sites, they came across one of the best sightings of all….
One of their dive guides started moving strangely underwater, in a way that didn't fit any hand signals they know – The Worm was born.
The Worm has since become Meridian Adventure Dive's signature move when diving in Raja Ampat. It is their way of expressing the sheer joy and excitement of exploring the hidden pockets of Raja Ampat.
Go diving in Raja Ampat with Meridian Adventure Dive in 2021 and you can experience over 100 dive sites and start collecting your Worm!
From sunken planes to underwater forests – you will want to dive them all! Visit the Meridian Adventure Dive website to find out more.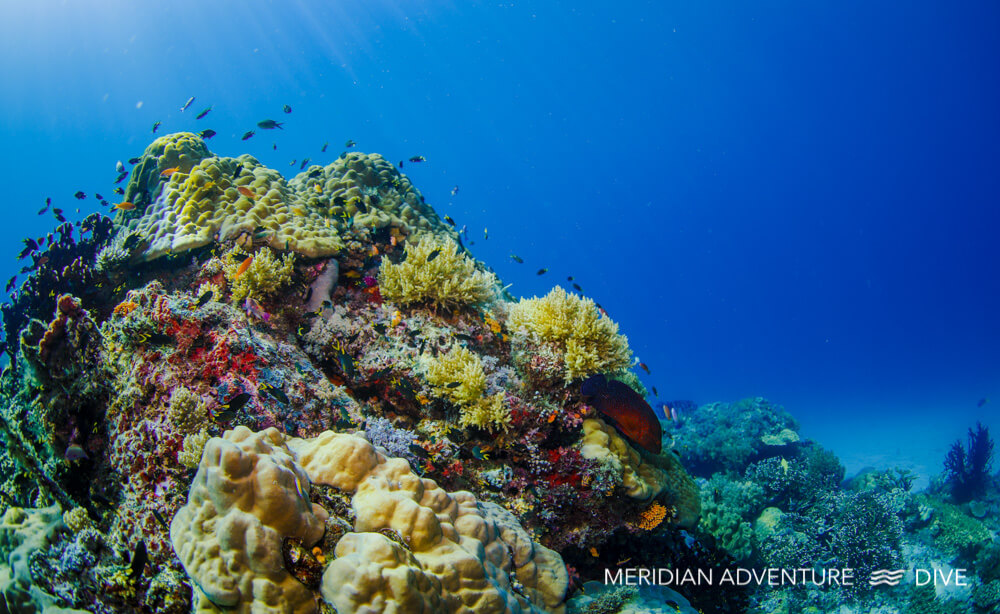 About Meridian Adventure Dive.
Situated in Raja Ampat, Indonesia, Meridian Adventure Dive is a PADI 5 Star Resort and winner of the PADI Green Star award. Scuba divers enjoy our professional services that have become synonymous with both the PADI and Meridian Adventure names.
The sweeping spine of Indonesia's archipelago is an underwater treasure trove, and the Raja Ampat Islands are often overlooked. Raja Ampat is one of Indonesia's most captivating diving grounds and is truly a paradise on earth.
Follow Meridian Adventure Dive on Facebook and on Instagram. Check out Meridian Adventure Dive Resort in Raja Ampat YouTube for more highlights of diving in Raja Ampat.