John Magee makes an Amazing Discovery on the Great Barrier Reef
The Elusive Hairy Ghost Pipefish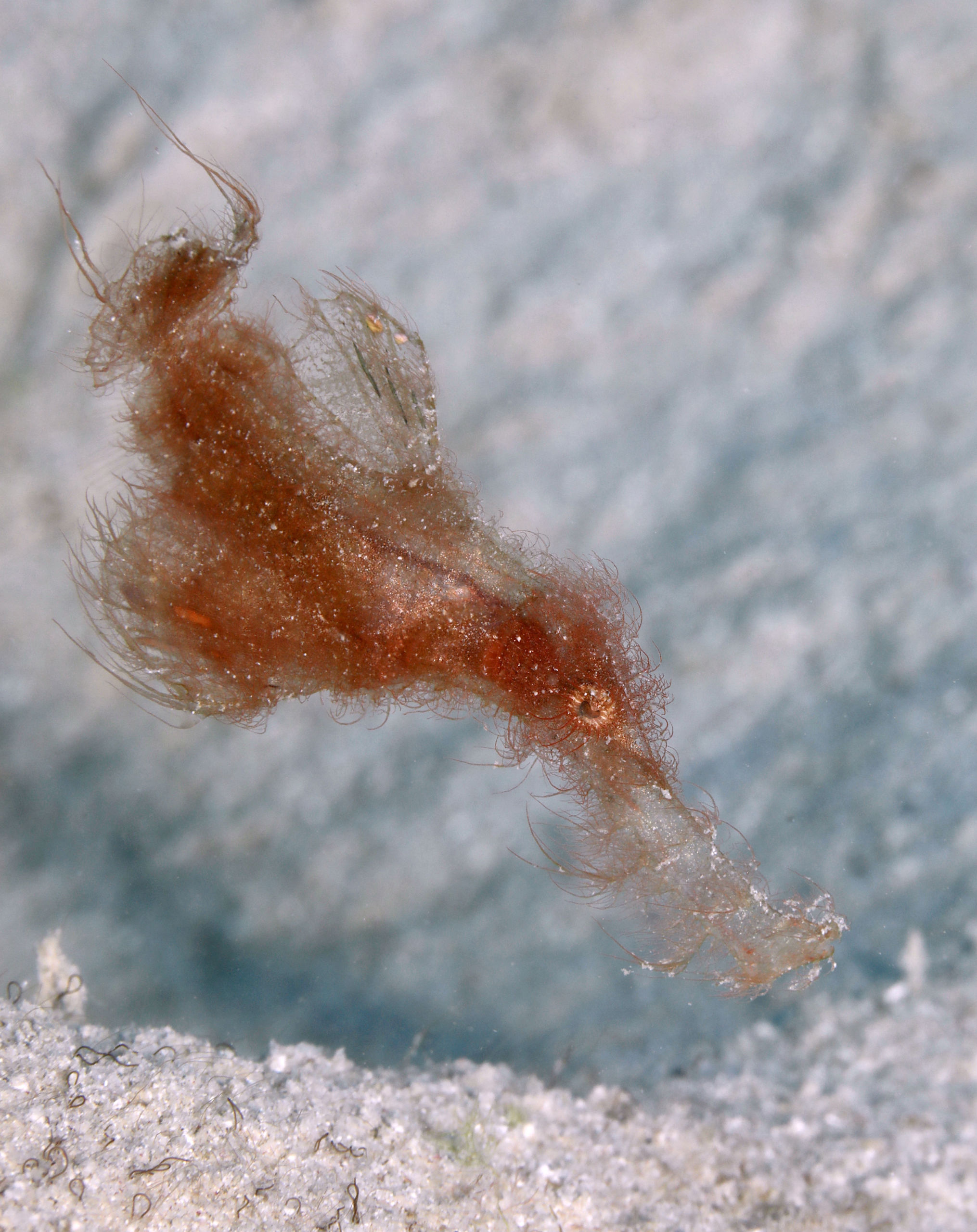 Recently a day of diving with Passions of Paradise out of Cairns, Australia, led to me finding one of the most amazing creatures in my macro career, Harry the hairy ghost pipefish. As an underwater macro photographer here on the Great Barrier Reef, we are very lucky to have such amazing diving right in our back garden and so I take advantage of this every week.
On this lucky day, I started as always, by heading directly under the boat to look for things hiding in the sand. After around ten minutes I came across and patch of red algae and seaweed drifting along the bottom but spotted something drifting the in other direction to the current. There it was. For the next 65 minutes I stayed with this elusive creature as it fed on things too small to even see, taking as many pictures as I could until I had to leave it to its algae.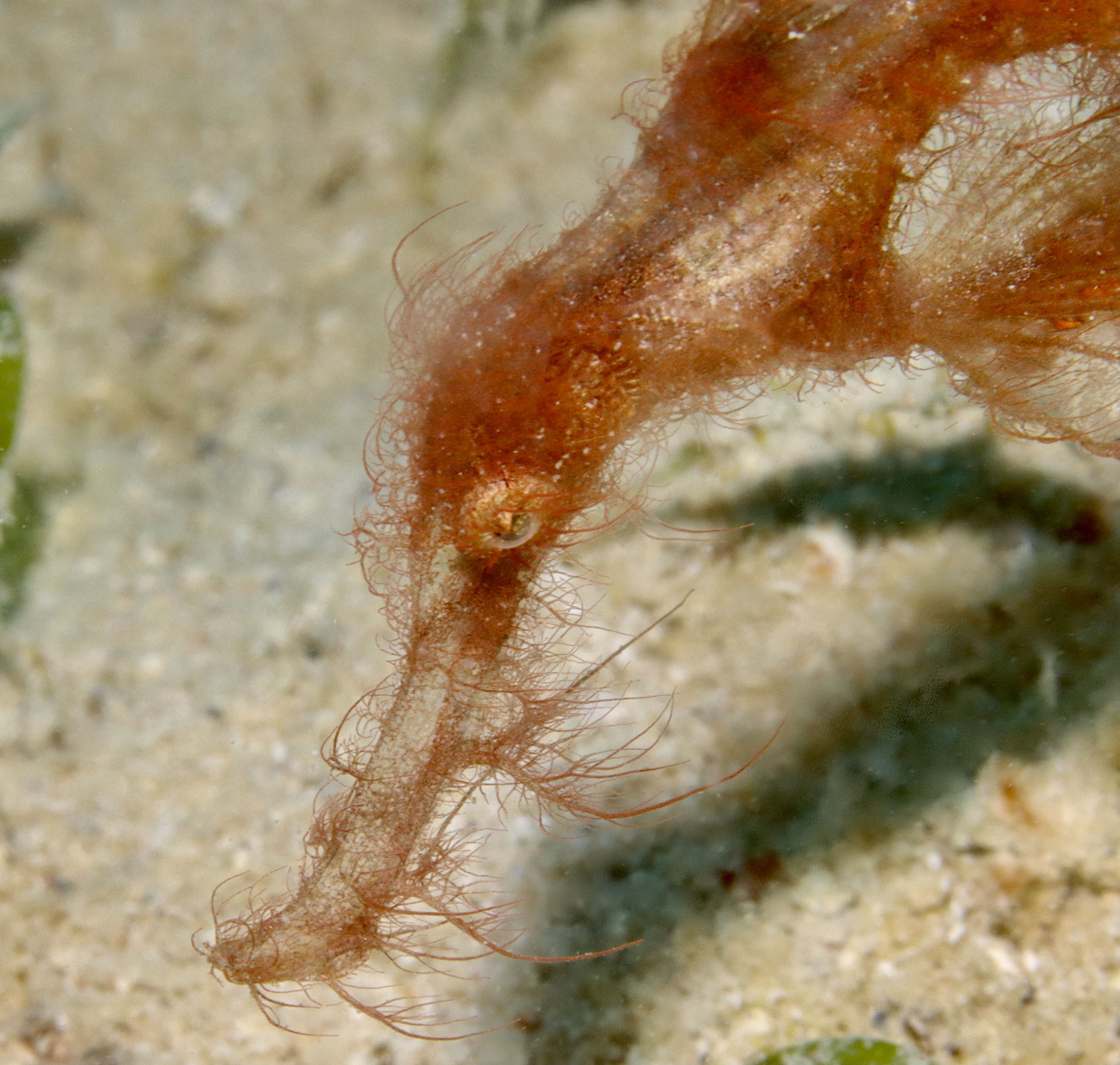 I haven't seen a ghost pipefish in more than a year and a half and so two days later when I was next out with Passions of Paradise and they went back to the same site, I had to go and check for 'the Irish Setter' ghost pipefish again. Within five minutes I spotted it feeding and dancing across the sand, in an area that must be his home.
Spotting him immediately meant that I got to spend a 70 minute dive just focussing on him, the star of the show. For a macro diver and photographer, this was like winning the lottery. Time was running out for me on this dive though, and just as he started heading towards a patch of coral where his mate may have been hiding, I had to surface. Guess where I will be looking first next time?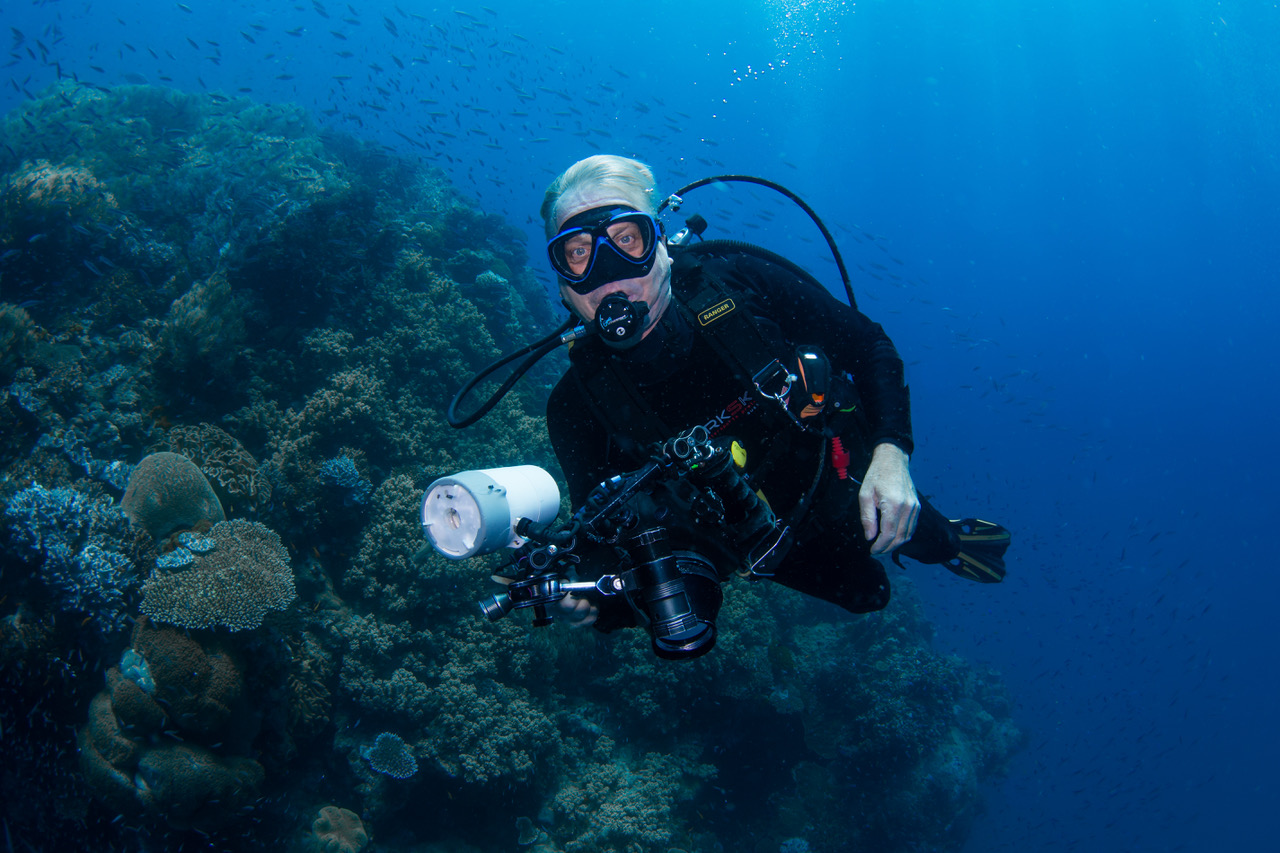 After showing a friend the picture, she gave him the nickname 'Hairy Harry' and after putting his picture online, Hairy Harry became a bit of a Rockstar with over 34 thousand likes just on one Facebook page.
Camera – Canon 5D mark IV with a Canon 100mm f2.8 L Macro Lens. Aquatica Underwater housing, Ikelike 160 strobe. 1/125, f16, ISO 400.
To see more of my pictures, head to Blue-eden Ocean Portraits
Article written by John Magee
Photo Credit John Magee
Click here for more on the Great Barrier Reef. Minke Whale Magic