In celebration of World Oceans Month in June, the Cayman Islands Department of Tourism (CIDOT) is partnering with local marine conservation experts to showcase the importance of maintaining a healthy underwater environment.
As a leading Caribbean destination, the Cayman Islands knows a thing or two about maintaining the beauty and diversity of the ocean environment across all three of its islands.
The island destination, home to more than 119,000 square kilometers of national waters, approximately 365 dive sites and thousands of species of marine life, will provide virtual educational opportunities and eco-friendly tips that give future guests and locals the tools to help preserve treasures of the destination's famous deep blue waters for years to come.
"Calling attention to the vital role the sea plays in our everyday lives, World Oceans Month serves as a reminder for global citizens to take an active role in fighting for the sustainable future of our oceans," said Mrs Rosa Harris, Director of the Cayman Islands Department of Tourism.
"Here in Cayman, we celebrate the ocean and our seafaring roots, but this international celebration provides a wonderful opportunity for us to showcase the ways in which our partners are protecting Cayman's natural resources and inviting consumers to participate at-home until we can be together again."
Little Cayman offers hope for coral reefs
One of the world's most sought-after dive sites and recently named a Mission Blue 'Hope Spot', Little Cayman is a paradise of coral and sand that is home to the Central Caribbean Marine Institute (CCMI), which protects threatened marine species and monitors pervasive ones.
Little Cayman's coral reefs are a vibrant contributor to the island's rich biodiversity and CCMI has been a champion of reef resiliency for years, despite changing conditions – even increasing reef survival rates by 80 percent since its inception.
In celebration of World Oceans Month and the launch of Little Cayman's 'Hope Spot', CCMI is hosting an underwater photography exhibition and auction, and launching a free and interactive ocean photography webinar. For more information and to register for the World Oceans Month events, individuals can visit the CCMI's website.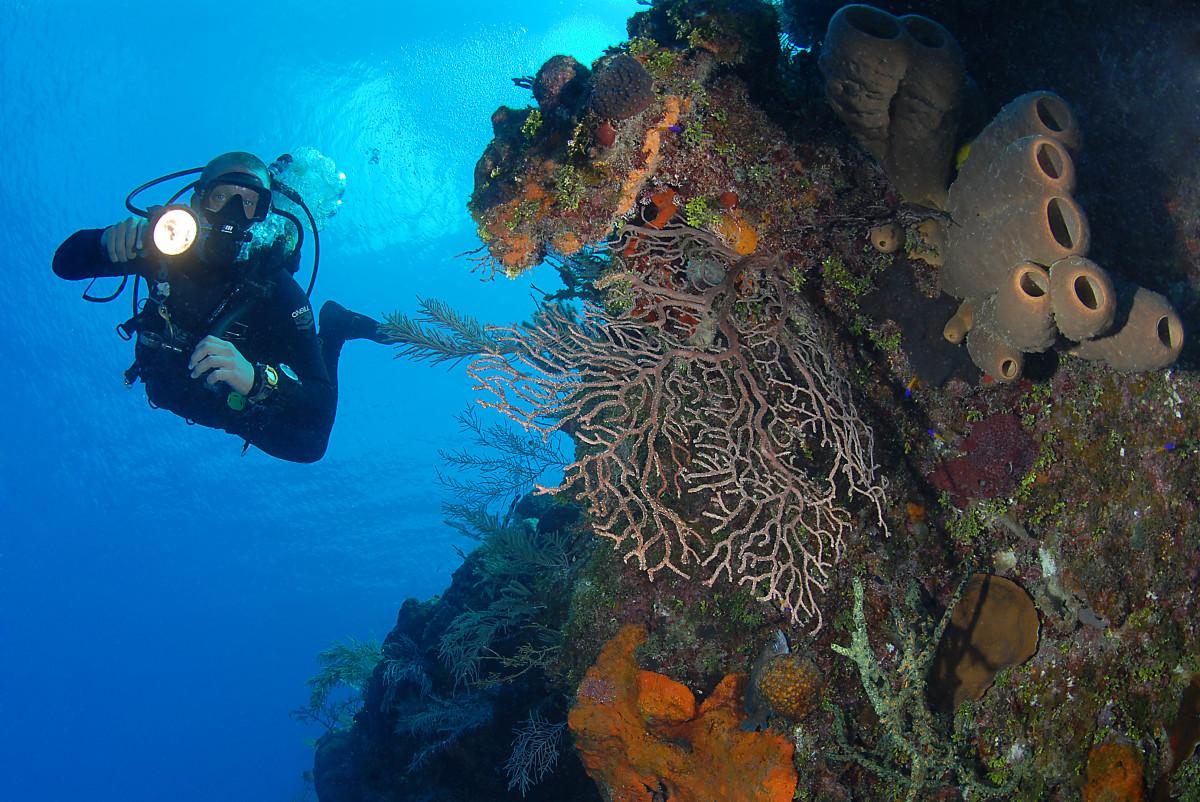 Safeguarding the Legacy 
As an island nation renowned for its exceptional recreational scuba diving, the Cayman Islands is host to a vibrant underwater ecosystem of coral reefs that provide never-ending opportunities for discovery.
Ocean Frontiers, a leading dive operator on Grand Cayman, continually plant and maintain coral nurseries, in order to cultivate healthy reefs that grow and fuel the local ecosystems, ultimately safeguarding the deep-rooted scuba diving culture of the islands.
To engage ocean lovers in the process, Ocean Frontiers provides year-round opportunities for ecologists, divers and tourists alike to participate in sustainability. Through unique lionfish culling excursions, responsible diving education, underwater webcams and virtual nursery tours, the Cayman Islands is cutting-edge in its approach to ocean conservation.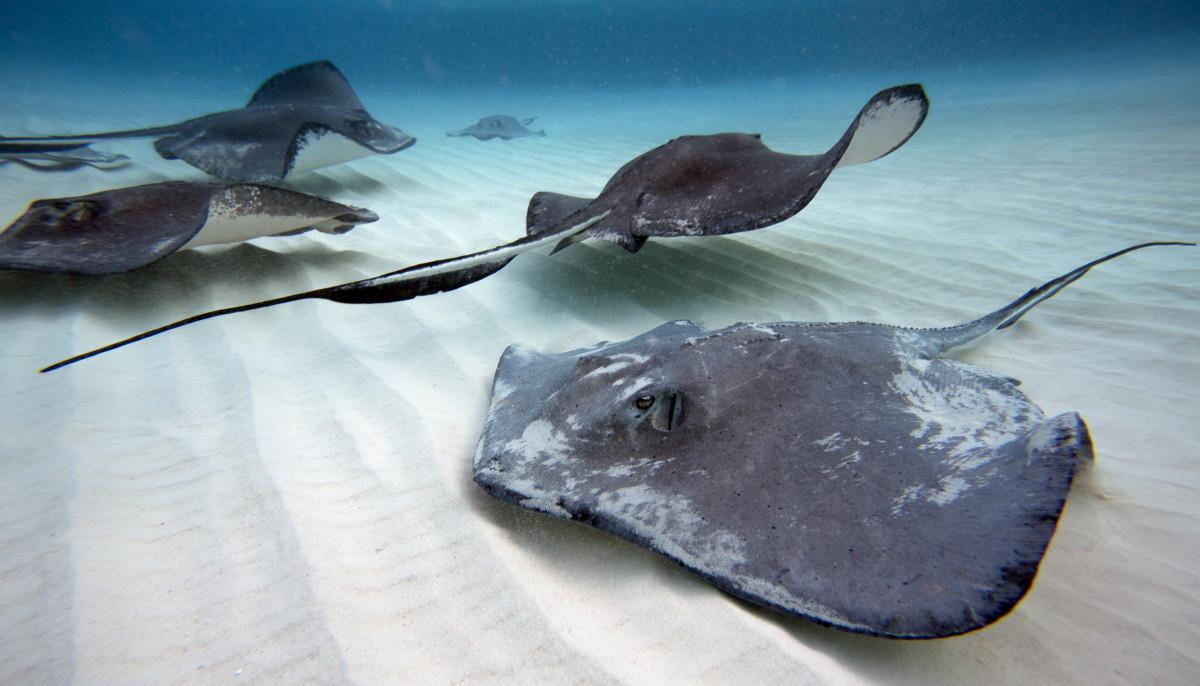 Sustaining Stingray City
In the current tourism climate, Caymanians and visitors alike have been concerned for the lovable rays of Stingray City, Cayman's most-popular tourist attraction. Officials feared that without ongoing and regular supplemental feeding and human interaction the stingrays would be unable to fend for themselves, however the site and its natural inhabitants has proven to be resilient.
While travelers are staying at-home, the Department of Environment (DoE) was sanctioned to monitor the site and provide daily feedings and human interaction for more than 20 stingrays. Despite initial concerns, the team has reported the rays are still strongly drawn to boat traffic and are gentle when engaging with humans, behaving just as they would under normal tourism conditions.
Though the lapse in international travel and uncertainty that permeates today's news cycle, the Cayman Islands is steadfast in its protection of its stingrays and marine environment – sustaining Stingray City for years to come. For a taste of Stingray City, videos of the quarantine feedings can be found here.
Much like the rays of Stingray City and the resilient coral reefs that inhabit the beautiful blue waters of the Cayman Islands, the Cayman Islands Department of Tourism is eager to welcome back international guests and forge new connections and lasting memories created while experiencing the crystal clear Caribbean Sea for many, many years to come.
To learn more about the Cayman Islands, please go to Visit Cayman Islands website or Dive Cayman website or call your local travel advisor.
PHOTO CREDIT: Glenn Ostle (Feather & Fins Photography), Lawson Wood, Mark Narsanski, Will Burrard Lucas, and Cayman Islands Department of Tourism