Suunto EON Core
The Suunto EON Core is the 'baby brother' of the EON Steel, and shares the same vivid colour TFT screen, but where the control buttons on the Steel were mounted on the front in the metal body, here they are on the side of a composite frame also check How To Get Diving Fit
The Core runs Suunto's proven Fused RGBM algorithm, and has air, nitrox, trimix, gauge and even CCR (fixed point) modes, meaning you will struggle to outgrow this unit.
It has a rechargeable lithium -ion battery, which gives 10-20 hours per charge depending on usage, and it can connect to multiple PODS for air integration.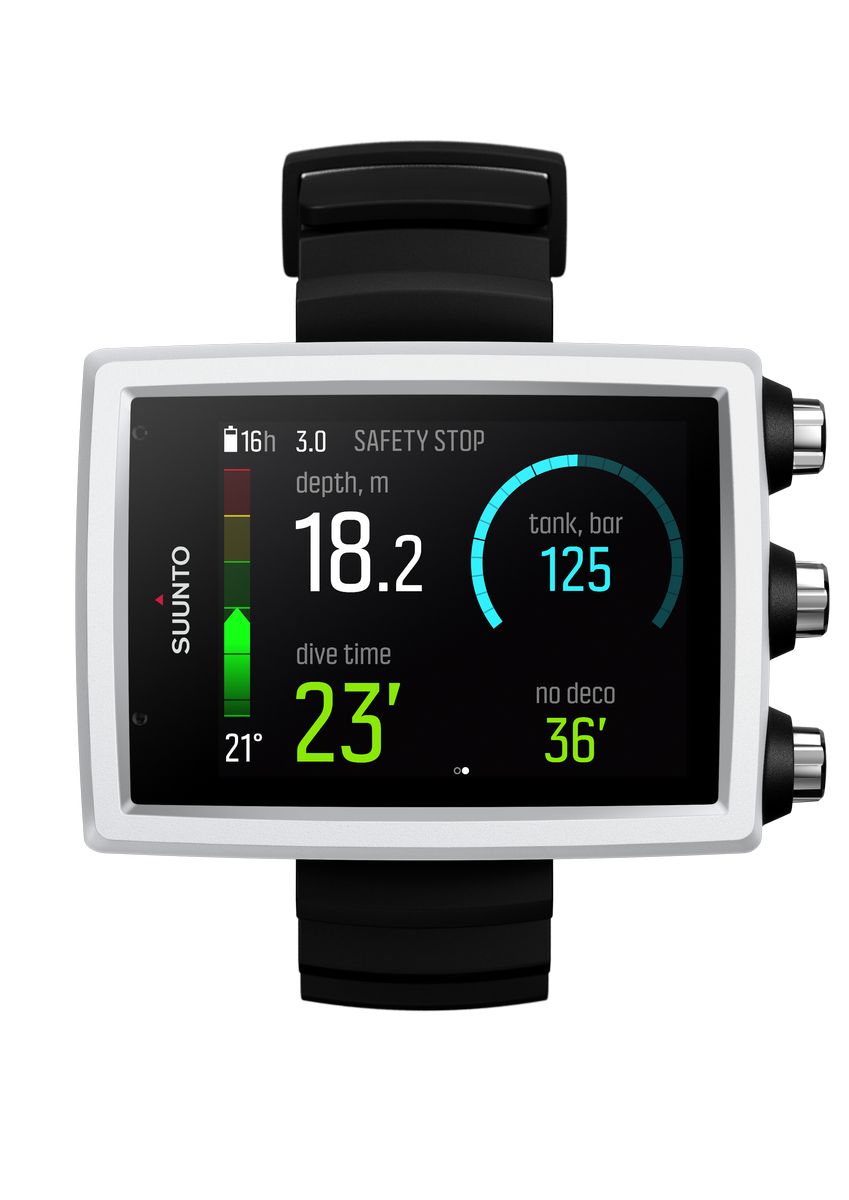 When the Suunto EON Steel came out, it was a game-changer for Suunto. With its sleek metal casing and vivid colour TFT screen, it was light years away from their previous dot-matrix display wrist units. Now the Steel has a baby brother in the Suunto EON Core, a more-compact sibling which benefits from the same colour screen but this time mounted in a composite body.
In our group test, our reviewers actually preferred the Core over the Steel, liking how its appears to be 'all-screen', yet with easily accessible buttons on the side.
One of the better changes in the world of dive computers recently has been user-changeable batteries – there was nothing worse than having to send off your computer for a battery change and be waiting for it to come back.
However, as well as user-changeable, more and more computers are now being rechargable, and the Suunto EON Core falls into this category. Charging it is an absolute doddle, too – you simply pop the charging unit near the back of the computer and a strong magnet holds it in place on the charging points, while the other end is a standard USB connector.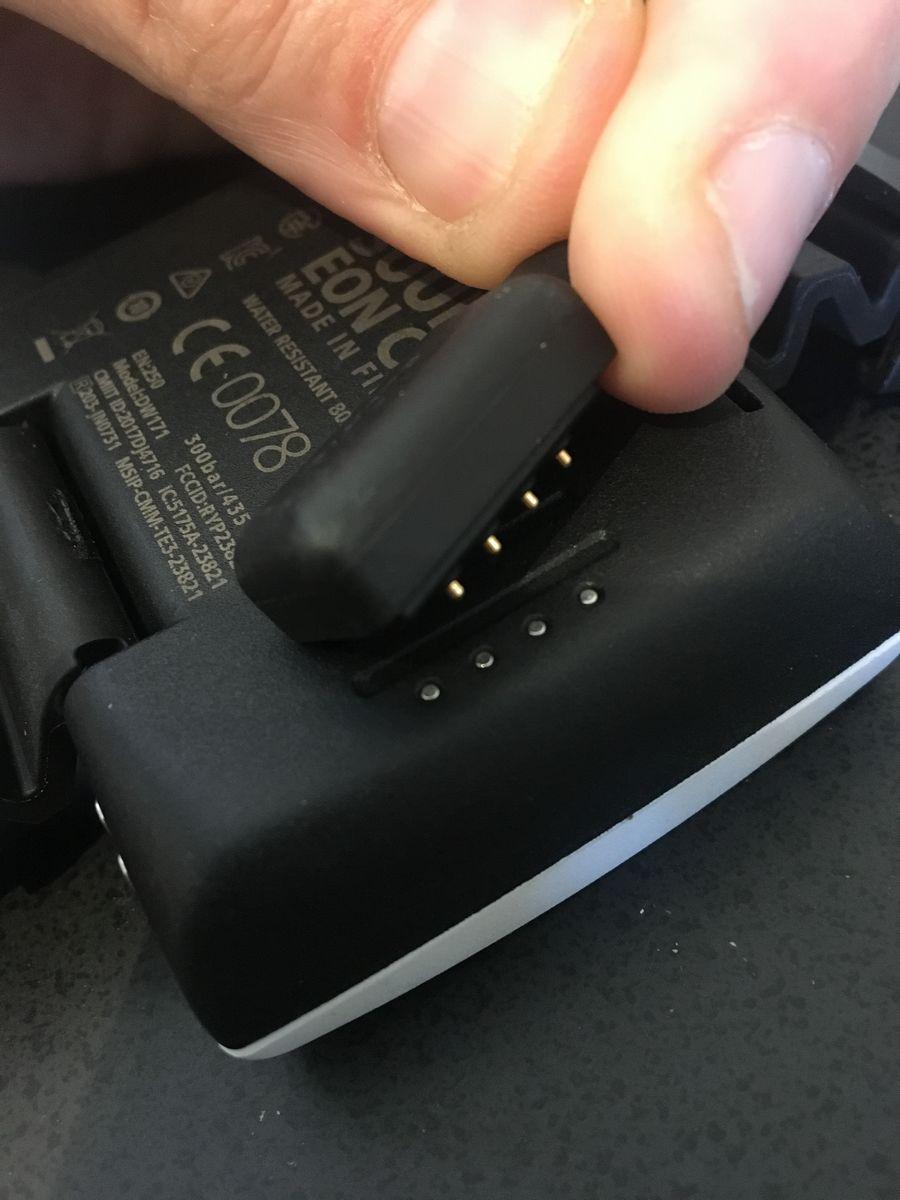 The beauty of the Suunto EON Core – and its bigger sibling, the Suunto EON Steel – is that they are exceptionally easy to use. Yes, they both boast an extraordinary amount of features once you start to really utilise their capabilities, but for just jumping in and going for a basic dive, then they have got you covered with the minimum of fuss.
I had an 18-year-old over from Canada for three weeks of work experience, and her first drysuit dives, and so I kitted her out with the Core. A few minutes explaining what was what, and we were good to go. She had no trouble recognising the salient points on the display, and was blown away by her first encounter with a full-colour display.
I am not really one to log my dives anymore, but I do like dive computers that allow you to really get some detail when you go into the logbook. Several computers do offer more information than just your basic dive times, depth and temperature, but I particularly like how clear and concise the graph of your dives appear on the colour screen of the Suunto EON Core. It include all the information you could want, and lets you review how neat and tidy your dive profile was when you are doing the post-dive de-brief in the pub.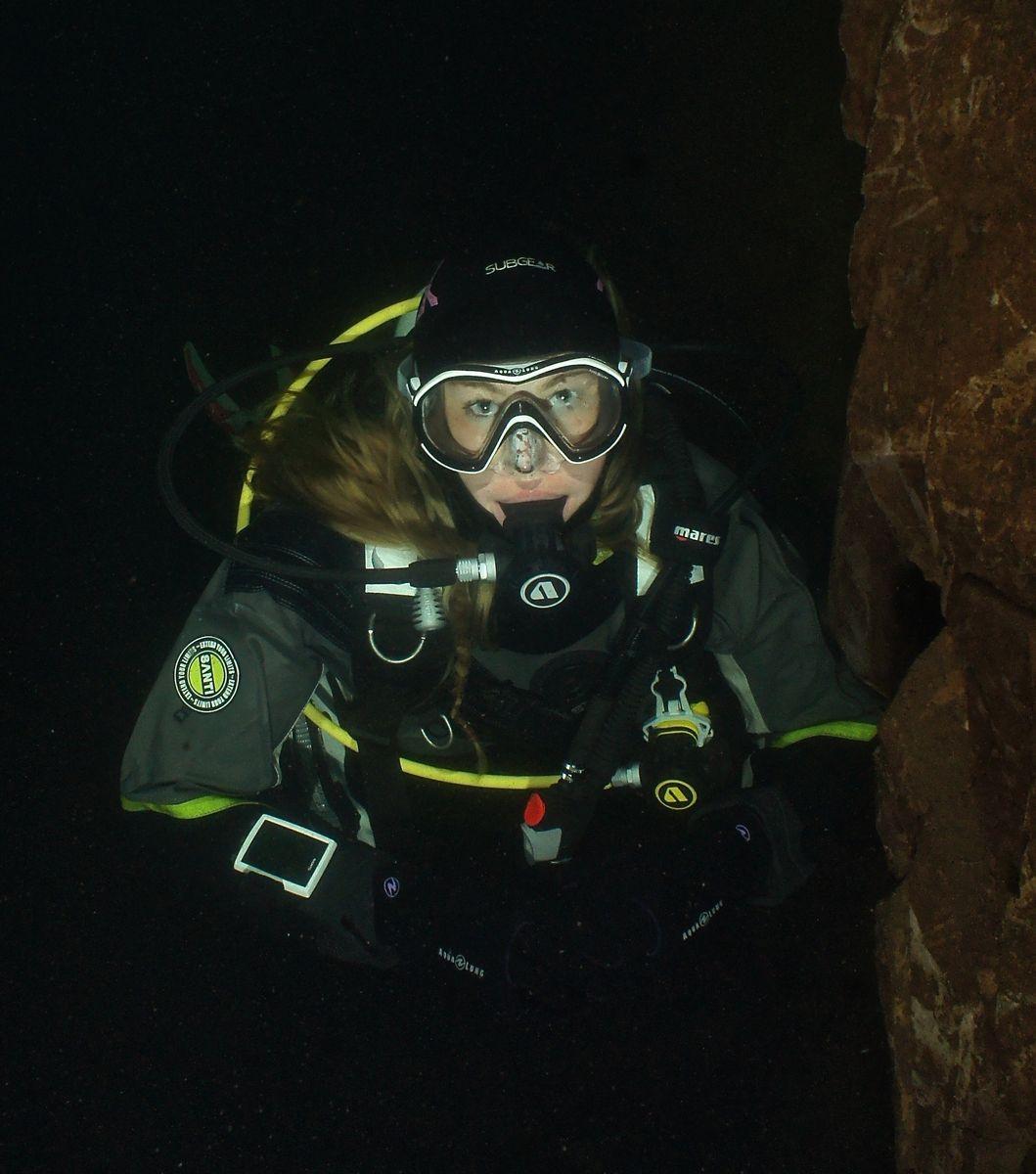 One thing I am always conscious of when testing equipment is its useability. It is all well and good something looking the bomb, but if it doesn't work, then it is a waste of time. The Suunto EON Core is a well-thought-out little unit, and I particularly like how it is constructed with the three push buttons for menu navigation mounted on the right-hand side. This makes it an absolute doddle to operate, with your thumb braced against the opposite side and your forefinger on the buttons. Even with gloves, there are no problems.
The Suunto EON Core has been a worthy addition to the Long Term Test stable. Suunto have long been a computer of choice for many, and with the advent of the Core – and its big brother the Steel – users have now got a vivid full-colour display, intuitive push-button menu and a user-rechargable battery. The Core is compact but robust, easy to use even with thick neoprene gloves or even drygloves on, and wouldn't look out of place on a smaller wrist, say a woman or a child. Well priced, incredibly well-specced and air-integrated – what more do you want from a dive computer?
Check out our review of the new Suunto D5
Our gear content is sponsored by Mike's Dive Store, the UK's premier dive retailer. For all your diving needs visit them in-store or online for your diving, freediving, snorkelling and servicing.