Sustainability Initiatives at COMO Cocoa Island and COMO Maalifushi in the Maldives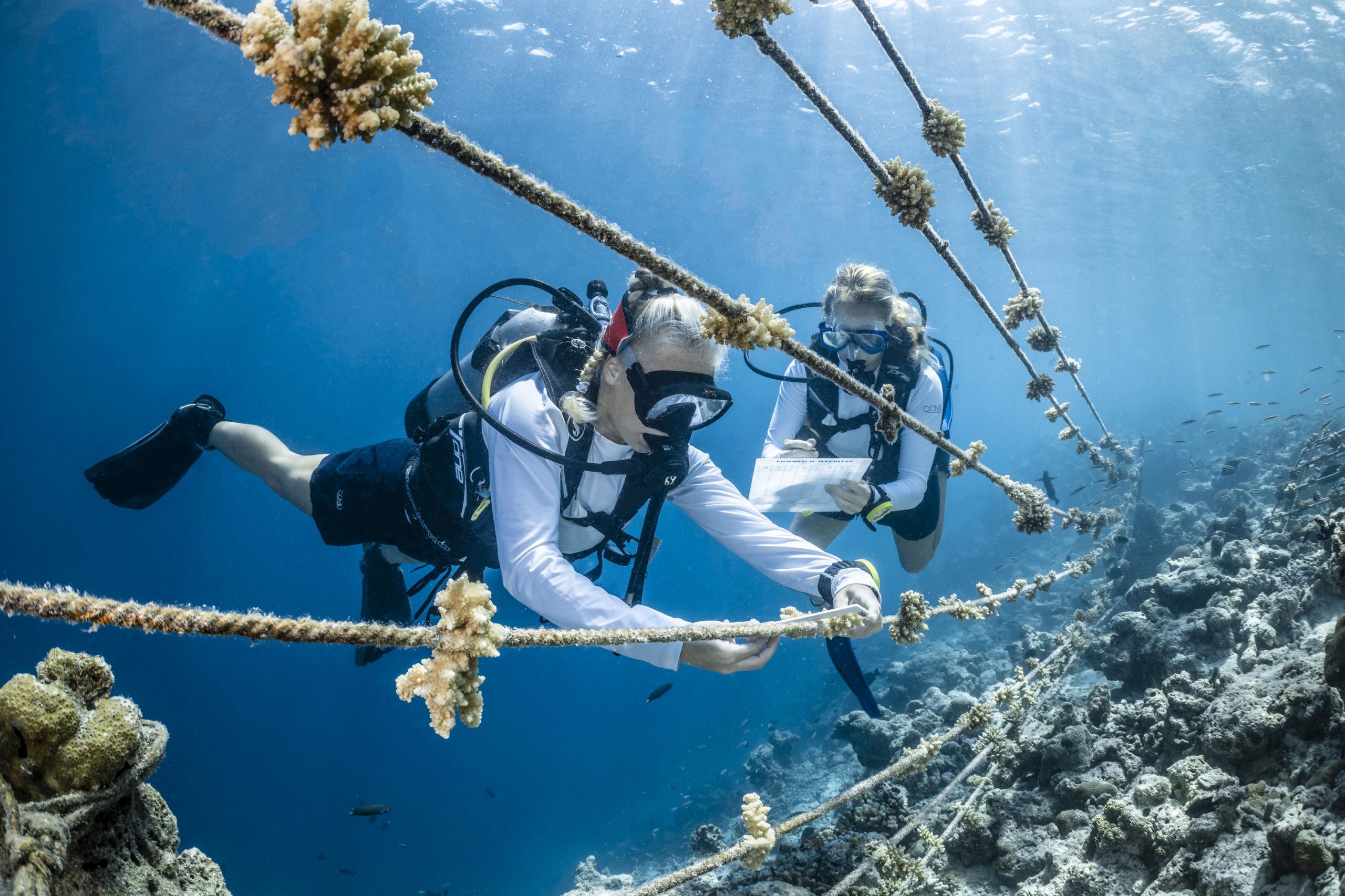 The future of travel depends heavily on our ability to preserve and protect the natural environment we enjoy on our destination holidays. And research conducted by Booking.com in 2020, revealed that 82% of travellers said they find sustainability an important topic but only 50% said there's enough choice when it comes to places to stay and 38% were not even sure where to look for sustainable accommodation.
COMO Hotels and Resorts creates environmentally-conscious experiences for guests. In the Maldives, COMO Cocoa Island and COMO Maalifushihave been implementing sustainability initiatives, including activities that guests can participate in, making their stay at COMO a memorable one.
Coral Propagation
Frames:
In partnership with Reefscapers, guests at the resort can sponsor a coral propagating frame and help the resident marine biologist plant it on the seabed at COMO Cocoa Island's coral garden. Guests are invited to join the entire process from attaching the fragments, to deploying the frame. Guests will receive photographs and updates every six months after planting the frame, so you can watch your contribution to the Maldives' ecosystem flourish. Currently there are 106 planted coral frames around Cocoa Island, equating to approximately 4,961 fragments.
Lines:
At Cocoa, lines were established in 2017 in the lagoon and also in 2018 near the jetty. The aim of these lines is to act as a nursery to grow coral fragments that can be out-planted onto the house reef when they reach an appropriate size, therefore, providing a habitat and adding to the structure of the reef.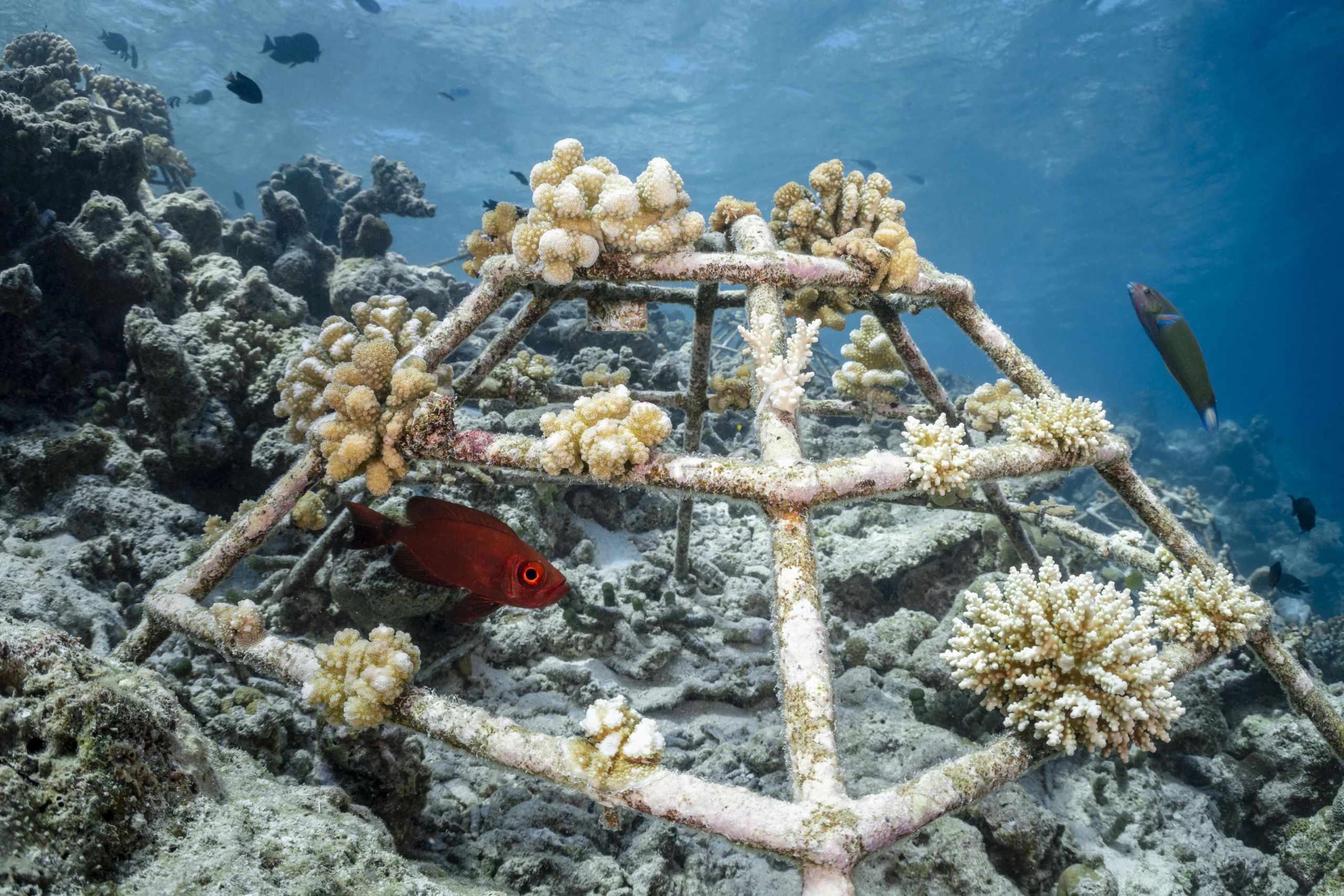 Reef Clean-Up:
The resort carries out monthly reef cleaning events weighing and recording the debris collected. By doing these on a monthly basis, they can monitor the state of the issue and come up with ways to tackle the most prominent items found.
Marine Life Monitoring
In partnership with the Global Coral Reef monitoring network, Cocoa Island have conducted marine seabed sedentary life form surveys on the Cocoa Island house reef.
Turtle ID and Monitoring:
Cocoa Island is lucky enough to be situated close to a reef, known as Turtle Point, where numerous Hawksbill sea turtles can be seen in a single snorkel. Due to the unique sutures on the side of a turtle's face, each individual turtle can be identified by photographs and, therefore, in a non-invasive way. Cocoa Island have their very own database where they can monitor sightings and additionally can help add to the Olive Ridley Projects database. This monitoring is increasingly important due to the conservational status of hawksbill turtles and their continuing decline worldwide.
Manta Ray Monitoring:
Photographs can also be used to individually ID manta rays, which have unique markings on their undersides. In collaboration with the Manta Trust, this information aids in tracking the movements of manta rays and assessing how best to protect them.
Shark Monitoring:
In 2010 the Maldives was declared a shark sanctuary and following on from this, the Sharkwatch programme was implemented. Their programme aims to determine the abundance and diversity of reef sharks and to better understand the status of sharks in the Maldives.
Whale Shark:
The Whale Shark is another species where photographic ID can be implemented, our encounters with whale sharks are rare but when sighted we can collect data. This information is then passed on in collaboration with the Maldives Whale Shark Research Programme.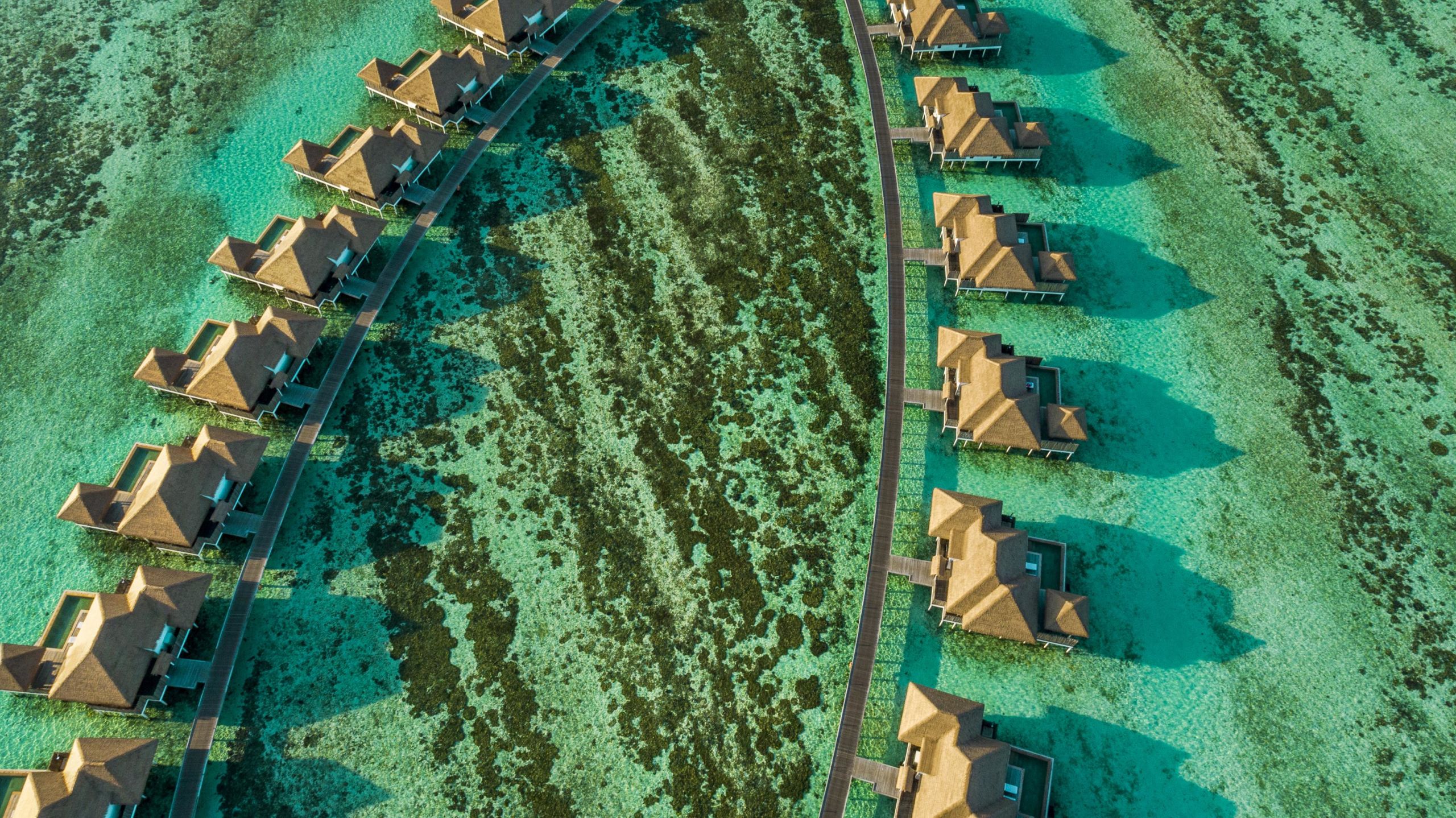 House Reef Restoration:
The house reef at COMO Maalifushi was badly damaged when in 2016, the El Nino climate cycle resulted in particularly warm seas in the Indian Ocean, which bleached a large number of coral reefs.
In late 2018, they began a restoration project that aims at planting developed colonies on the reef to repopulate it.
By using three different growth methods (coral tree, nursery lines and coral frames), they now have more than 800 corals planted on the house reef and more ready to be moved.
With a success rate of 60%, they now have more than 800 corals planted on the house reef and more that are ready to be moved.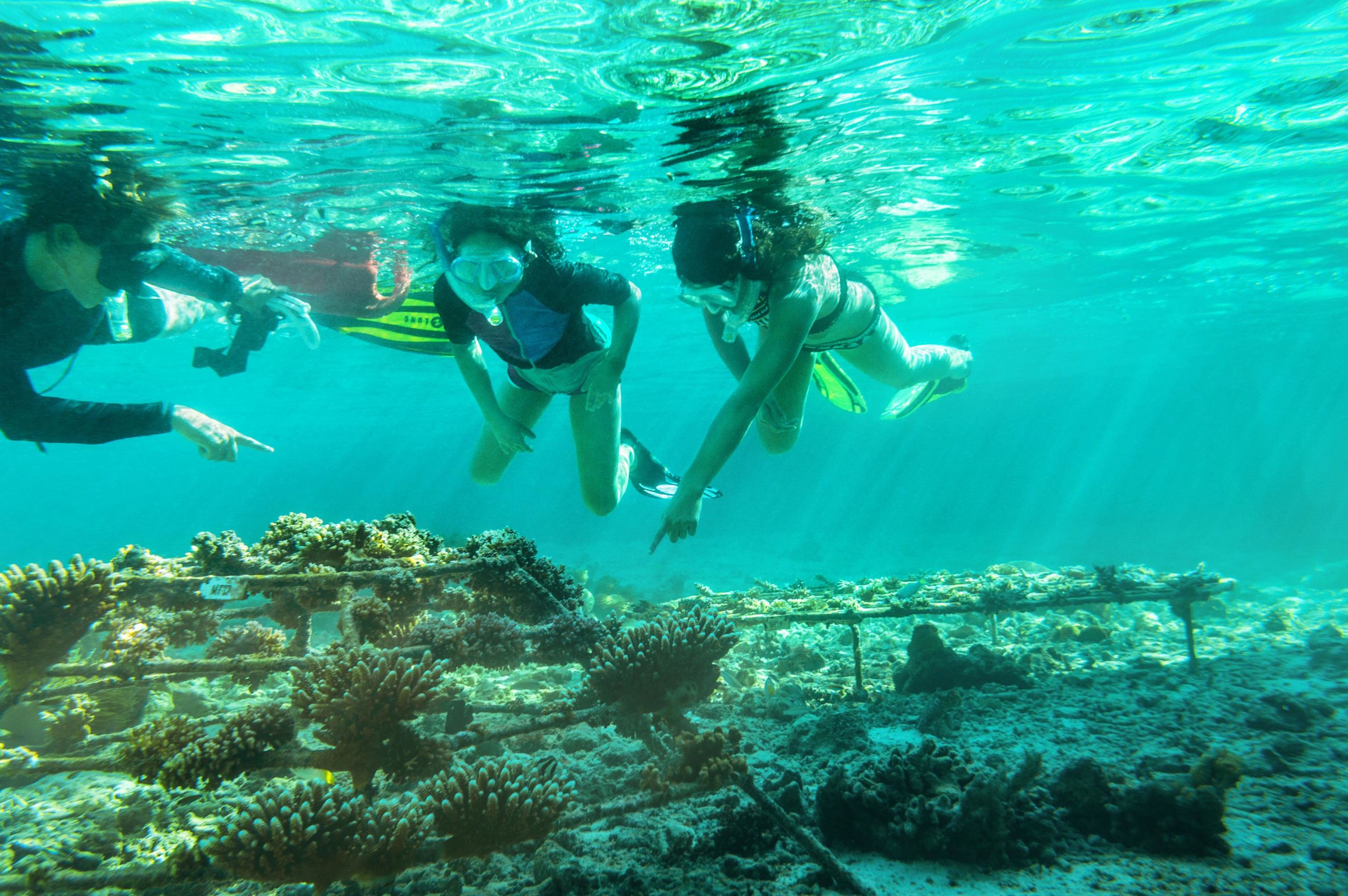 Guest Education
The resident marine biologist gives twice-weekly talks at the resort on a range of topics concerning marine life, the environment and our local ecosystem. With presentations held at Tai Restaurant and Thila Bar. While talking part in the presentations, guests can choose to order drinks from a specific Marine themed cocktail and mocktail menu, where part of the proceeds is donated to the Marine Biology fund, devoted to improving conversation programs and efforts
Guests who want to learn more about marine life can join the resident marine biologist for an in-depth guide of the coral reef. You will set out from the house jetty with your snorkels, and their marine biologist will provide interesting facts about the marine creatures you spot along the way.
ECO Package:
To give future guests the option of choosing COMO Maalifushi because of its conservation efforts, they have created a package that when pre-booked, gives unique discounts on marine biology related activities. The ECO package includes the Aqua Safari, and a medium size coral frame with 30% discount on both.
Click here for Scuba Diver ANZ issue 31