Surviving the pandemic in Costa Rica
Rich Coast Diving is a PADI 5*CDC in Playas del Coco, Costa Rica. Like any other country Covid19 had a big impact here.
It was March 15th 2020, when an announcement came that the borders of Costa Rica were going to close down on the 18th and re-open in June.
All of the sudden people stressed and starting leaving Costa Rica fast to get home.  Within 4 days the town was deserted, no more tourist. Playas del Coco, is a small fishing town and runs 80% on tourism income.  So with all tourists gone, it seemed everyone was jobless within a week.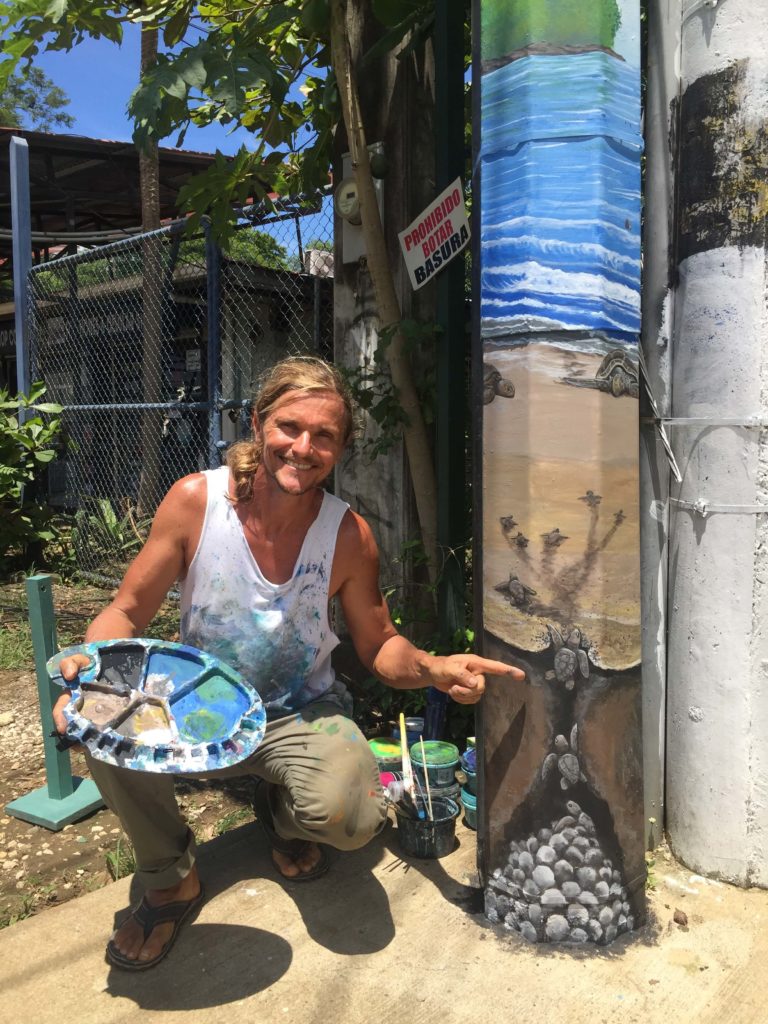 For us it looked like we had to follow the same path, sent all our employees home and waited. After a few days Brenda was thinking what no work would do to the town? No jobs, no money, no food usually results in crime. To be honest I think I would also do whatever I had to do to support my family to survive.
Thinking and discussing with her friend Karri, they set up a food distribution point. Asking local expats to help by donating food or money. It started with 40 people lining up to get bags filled with food for their families.
June became August and August became November, by now we had a system, every week we supplied 200 families with food, sanitary products and pet food. 7 am they received a number and a garbage bag with gloves and were sent to various locations around town, to clean up. In return they could hand in their number for a full bag with provisions. The food bank grew, and with many volunteers we managed to keep the town clean and people happy.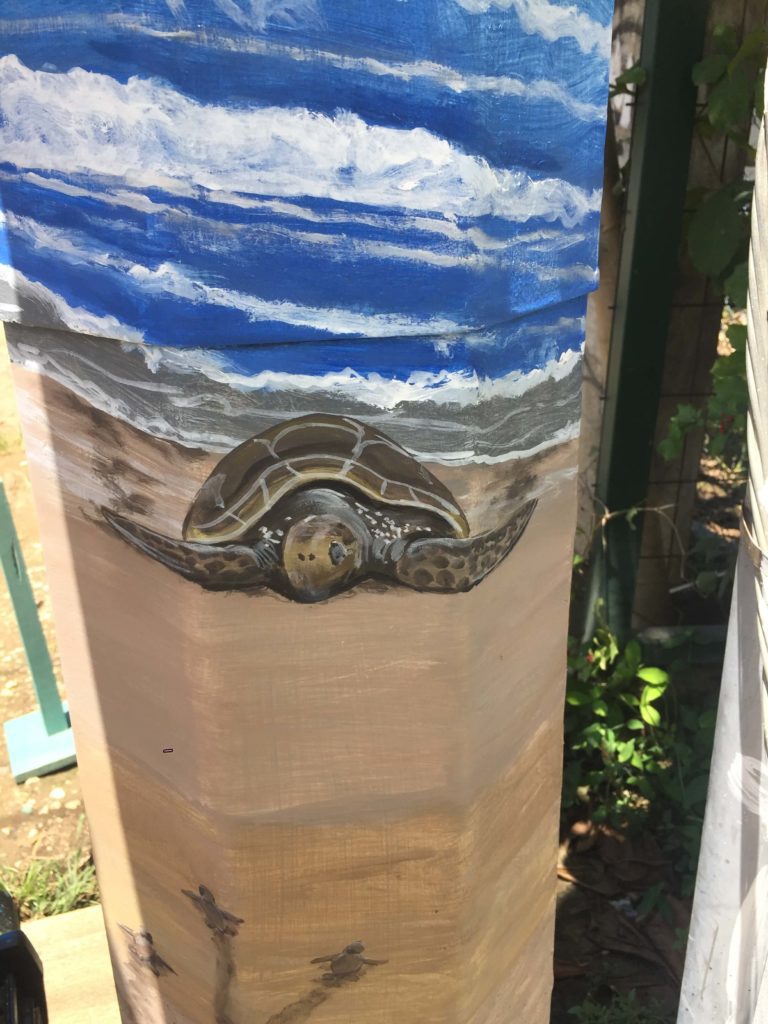 We started a fundraiser and a non profit names Colors Across Costa Rica Plus we sold light post for $100 and then local artist would paint the poles with Costa Rica wildlife art. We also organized book sales; bake sales and clothes sales, anything to raise money.
November the borders opened and Costa Rica is slowly recovering, covid cases are controlled and yes we still wear facemask everywhere, but we survived! The ocean seemed more than pleased with a years rest as the diving is now better than ever! Sharks are seen in abundance and we are back teaching more courses than ever. Internships to go pro are very popular and everyone seems super excited about Costa Rica diving. The Pacific has so much to offer and I think its climate change, but the water has been super clear, one can say it almost Caribbean like.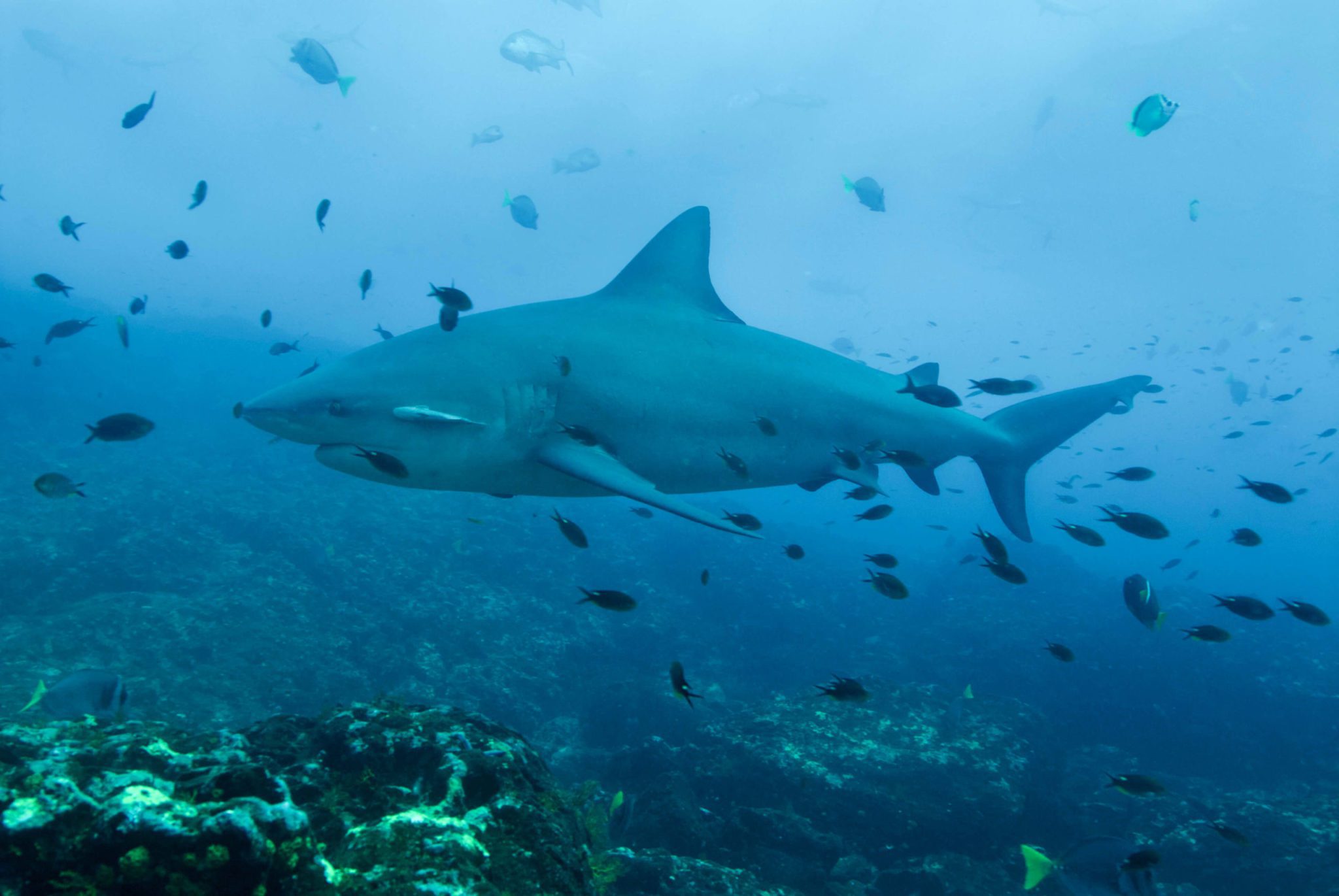 We are now in the Bat island season and bull sharks are all around. Let's see how manta season starts in November!
Our organisation Colours Across Costa Rica is still active and we are still helping between 15-20 families each week. All donations are still welcome.
Click here for the latest issue of Scuba Diver ANZ