Diving Manta Point, Nusa Penida is an unforgettable Experience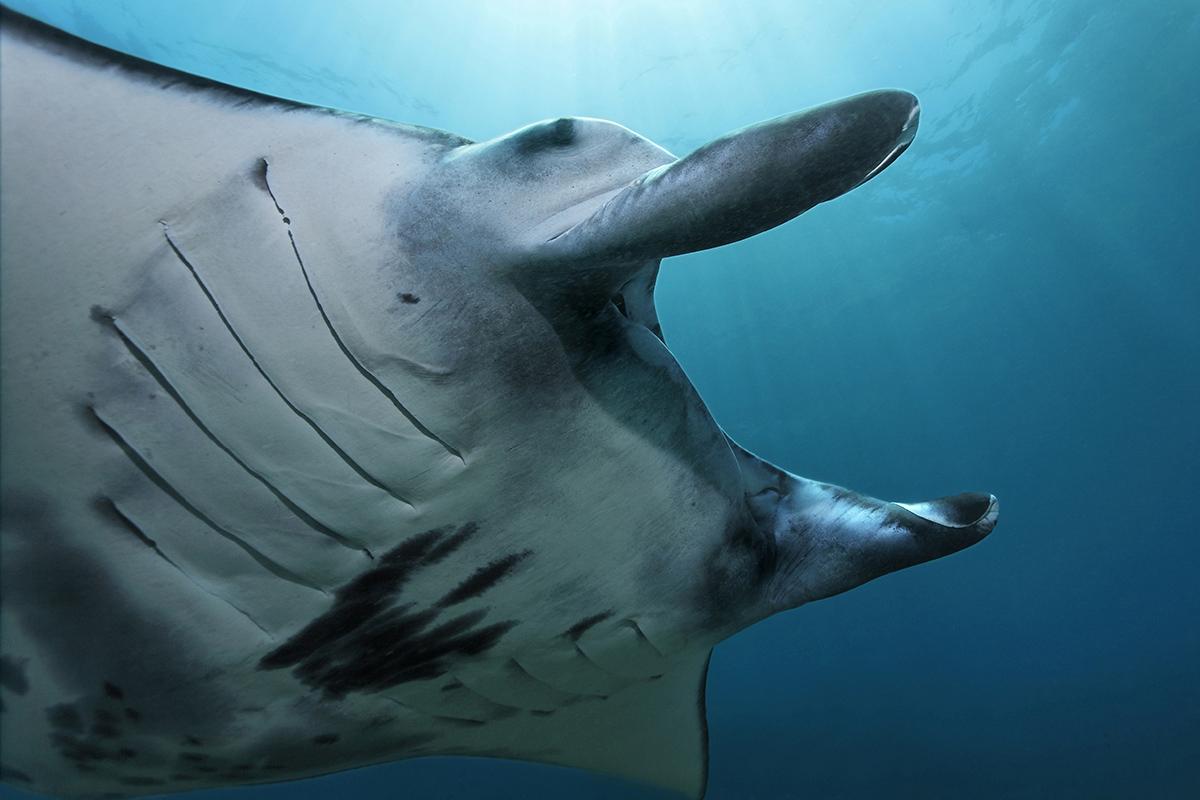 Diving with Manta Rays is on many people's bucket lists and Manta point, Nusa Penida, Bali is a great place to encounter these huge but placid creatures. Few places in the world can offer such regular interactions.
Manta Point is one of the most requested dives for Gangga Divers at Lotus Bungalows Candidasa. And there is no doubt this manta cleaning station off the coast of Nusa Penida is pretty spectacular. If you are searching for these gentle giants, read on to find out all the details about Manta Point.
Where is Manta Point?
Manta Point or Batu Lumbung as it is locally known, is off the south side of Nusa Penida. This small island off the southeast coast of Bali is around 30 minutes by boat from Candidasa. However, because of where Manta Point is located it takes around 15 minutes more to reach.
From the boat you'll see the towering cliffs of Nusa Penida rising out of the water. This spectacular scenery and crystal blue water is breathtaking. Mantas tend to swim quite close to the cliffs so if the water is too rough, your Gangga Divers guides might advise that it is not safe to dive.
What to Expect at Manta Point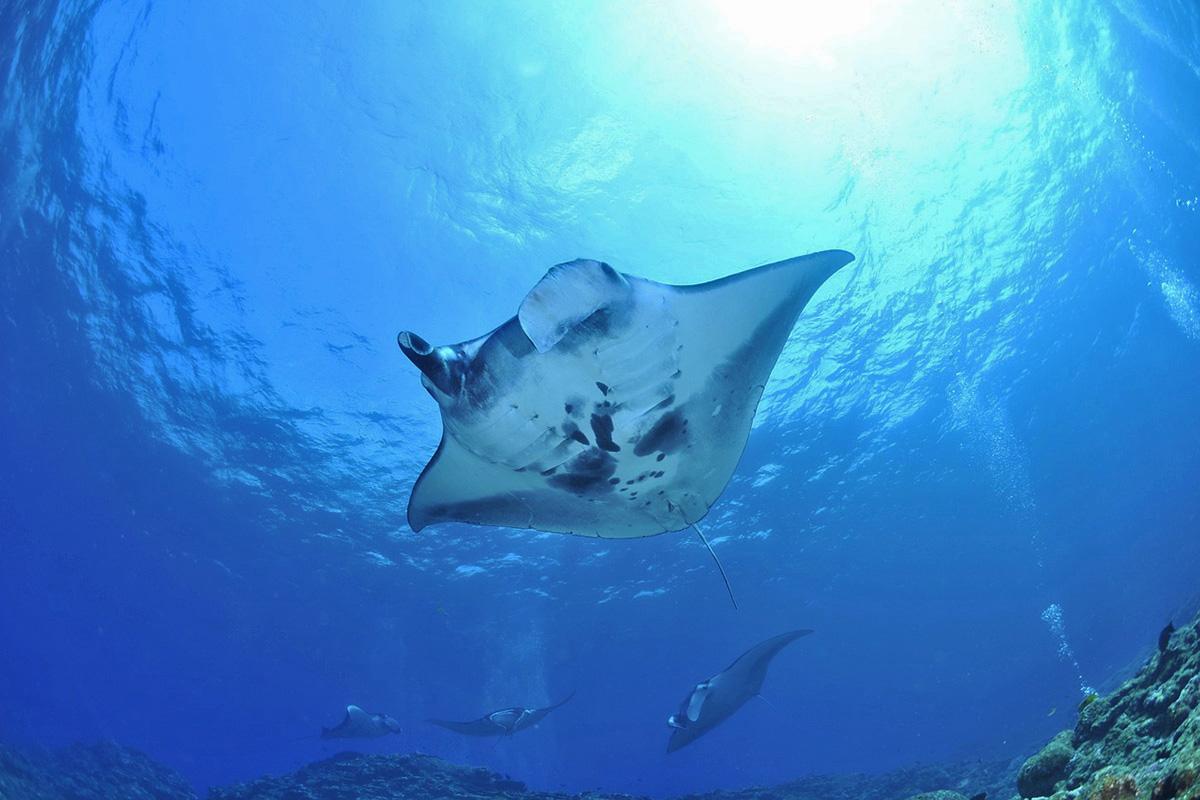 Manta Point is a suitable dive for all levels. Starting from 3 metres and descending to around 30 metres, more advanced divers can go deeper while others stay around the shallower reef. There are healthy reefs here but the real attraction is the manta cleaning station that attracts the giant creatures so you don't need to go very deep.
Even though mantas can be seen in this area all year round, it's not possible to say with 100% certainty that you will see manta rays on the day you dive. Your Gangga Divers guides are very familiar with this dive site and know when mantas are likely to be there.
Sometimes you think there are no mantas around but suddenly, there they are in front of you. They'll be gliding over the rocks, taking advantage of the free cleaning service. You can watch them from above or sometimes even get below for an amazing view of them swimming over the top of you.
At busy times of the year (July-September) you may find that there are a number of dive and snorkeling boats at the site. This shouldn't affect your experience though. The site is large enough that divers can spread out and enjoy the mantas without getting in each other's way.
Manta Etiquette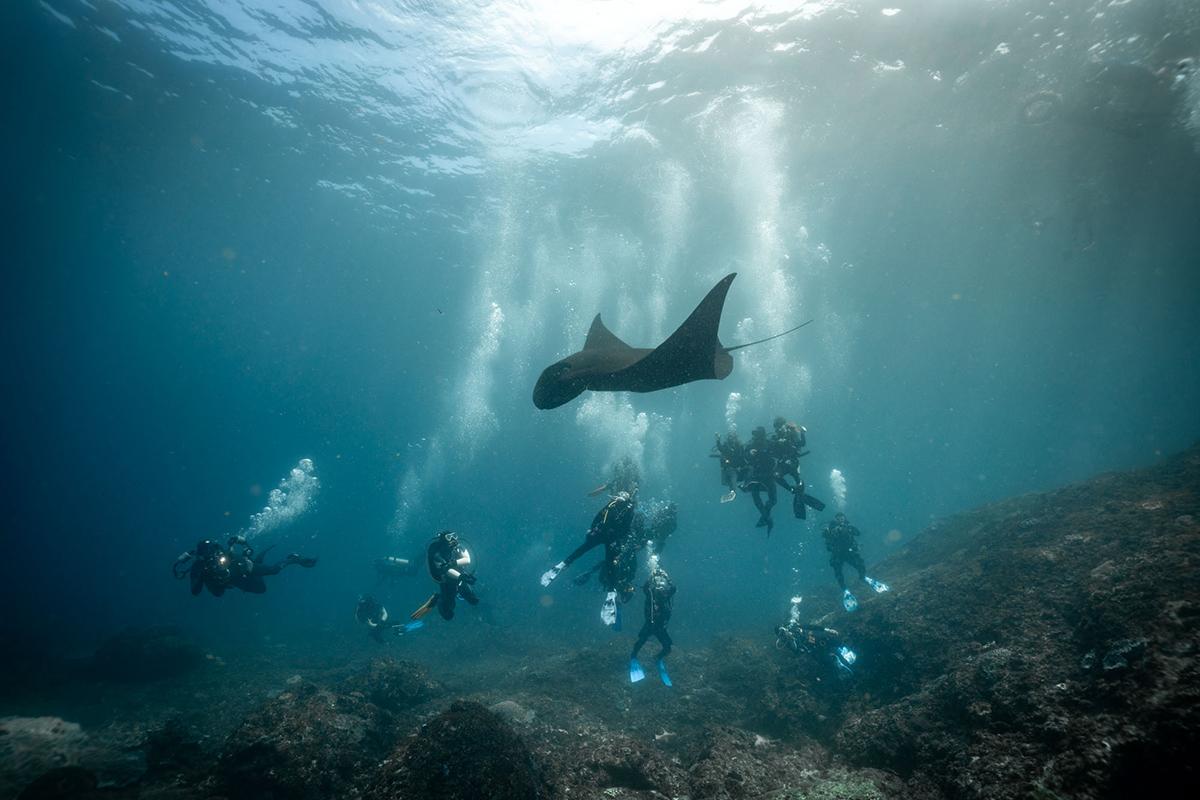 Manta rays are very gentle and generally accepting of divers in their habitat. They are extremely graceful and glide through the water without disturbing other creatures. You should do exactly as they do and keep your movements smooth and slow. Enter the water slowly and keep your fins below the water as splashing can disturb them.
Don't ever swim in front of mantas. This could scare them away. Let them pass above or below you and they will allow you to stay and watch them for as long as you like. You should also stay outside the area of the cleaning station. If you pass through the cleaning station you will disturb their natural routine.
Follow these rules and you will have the experience of a lifetime with these gentle giants
Photo Credit: Gangga Divers at Lotus Bungalows
Want to read about more great places to dive?