A smalltooth sand tiger shark has been washed up dead on a Hampshire beach after being sighted in distress the day before, marking the first time such a fish has ever been found in UK waters.
This species of sand tiger, also known as ragged tooth sharks and grey nurse sharks in other parts of the world, are normally found in the eastern Atlantic and Pacific Oceans, so it was a long way from its native waters.
The shark was first seen on Friday afternoon by Alisha Openshaw from Beaulieu, who saw the shark thrashing about in the shallows and waded into action to try and save the stricken creature. She managed to get it into deeper waters and she thought it had survived, but sadly it was washed up on Lepe Beach the following morning.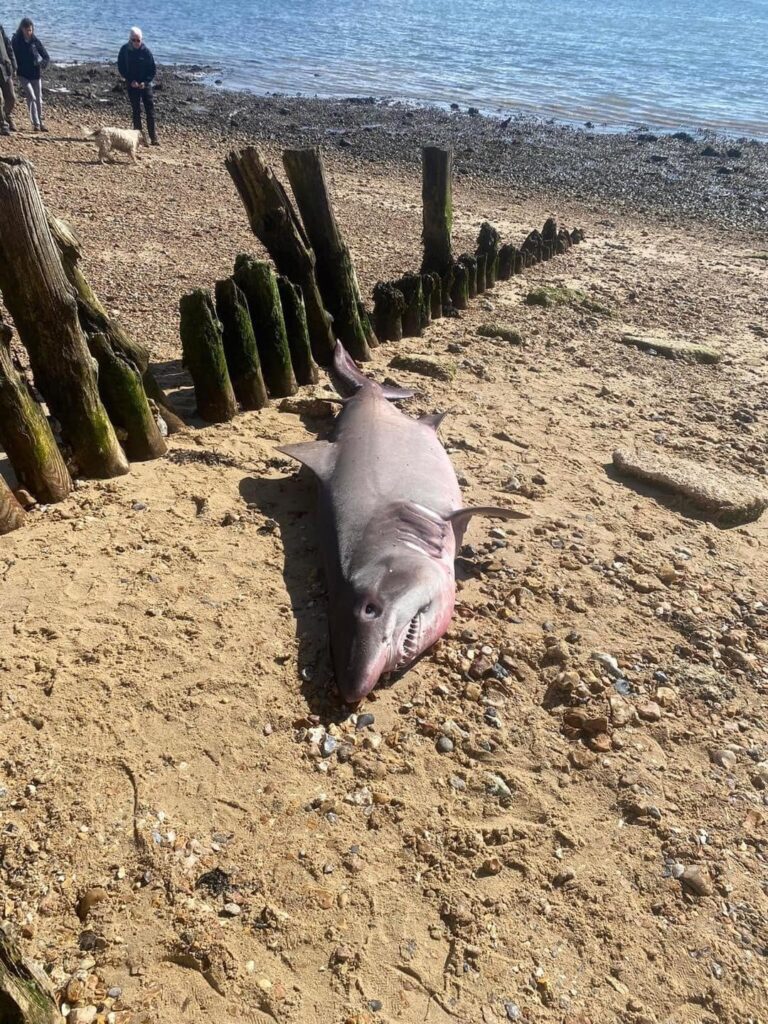 However, shark biologists who hoped to examine the fish to determine how it got here and learn more about its biology are furious after trophy hunters hacked the head and tail off the dead animal. This prompted TV historian Dan Snow to make an appeal for the temporary return of the shark's head on Twitter, stating 'it's not illegal to remove parts of a fish, but a unique opportunity could be lost. I'd urge anyone who knows where it is to get in touch – and you can always have it back after scientists have been able to examine it'.
Photo credit: Facebook/British Big Game Fishing