Ross McLaren waxes lyrical about a group of Scottish islands you might never have heard about
Photographs by Ross McLaren
With somewhere in the region of 900 islands, I think it's safe to say we have more than our fair share here in Scotland. So I think you can be forgiven if you can't name all of them, or haven't even heard of the Cumbrae Islands.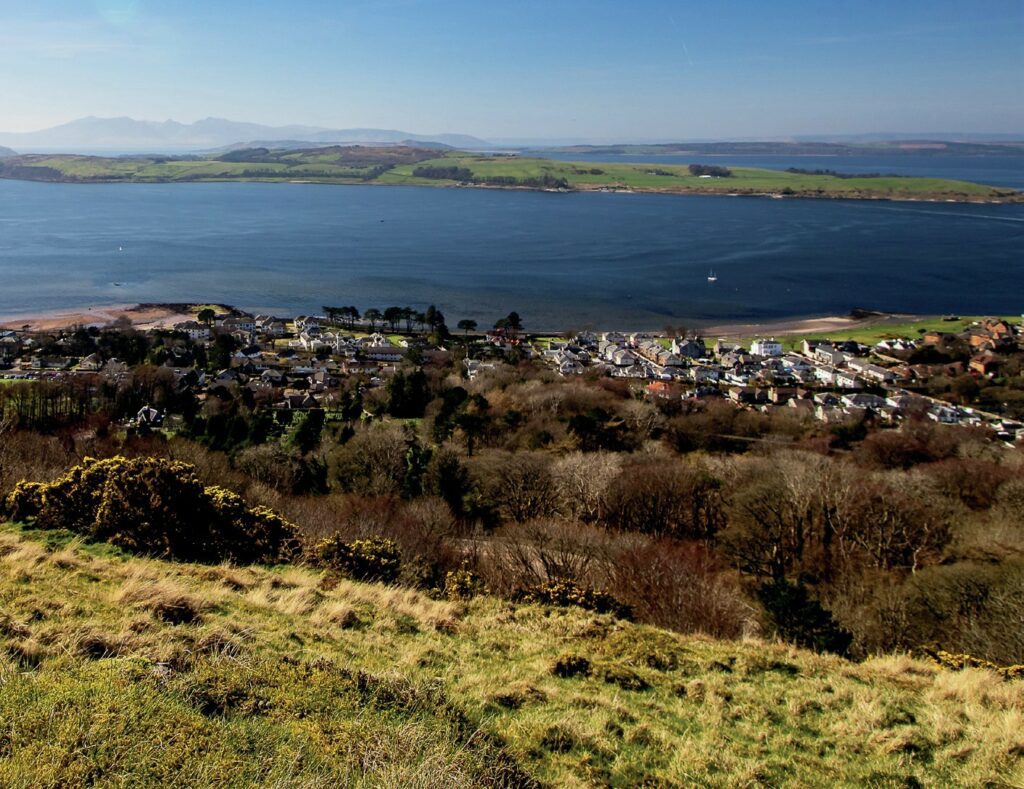 DID YOU KNOW?
Great Cumbrae is the larger of the two islands known as The Cumbraes in the lower Firth of Clyde in western Scotland.
The Mystique of the Cumbrae Islands
Found off the west coast of Scotland, the Cumbrae Islands are often in the shadow (literally and metaphorically) of their bigger, more-famous neighbour, the Isle of Arran. These two small islands, so creatively named Great Cumbrae and Little Cumbrae (we're a very original bunch at times, us Scots!), lie in the Clyde estuary just across from the popular tourist town of Largs.
In fact, Great Cumbrae, or Millport as it is also known, is only an eight-minute ferry trip (I timed it) from Largs and is popular during the summer. It is well known for its 'crocodile rock' and traditional ten-mile cycle around the island… it might be traditional, but during my childhood, it felt like it was verging on child abuse!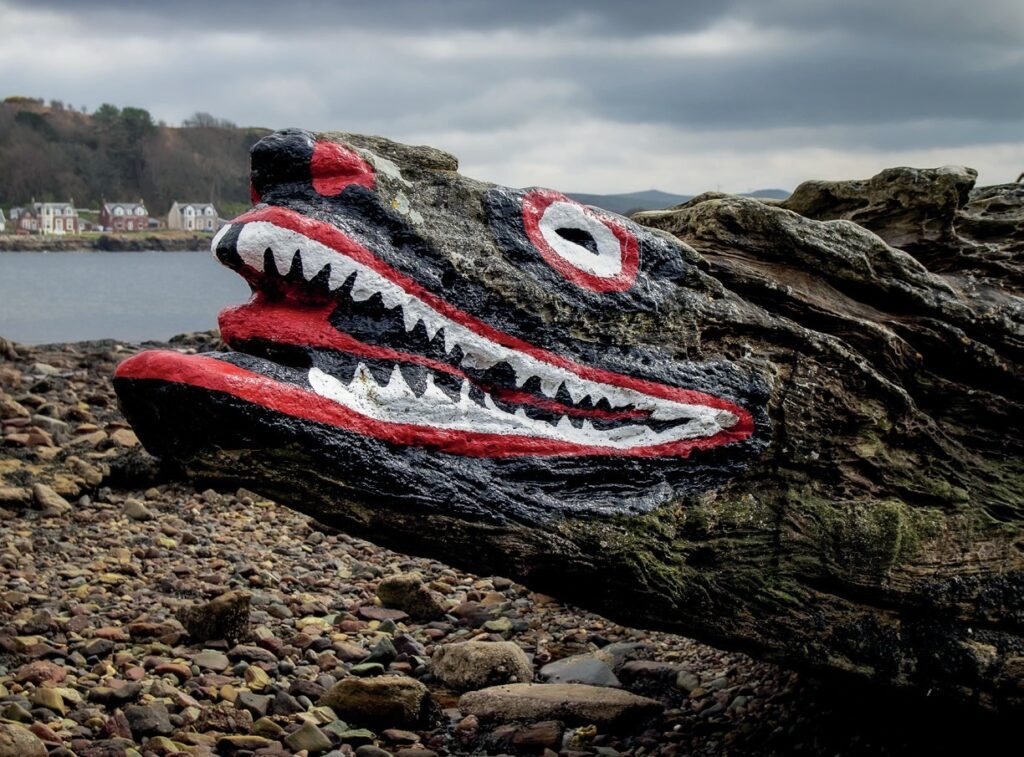 Diving the Undiscovered
If you do a quick search online for dives around the islands, you'll be forgiven for wondering why I'm writing an article on it. I've only found two – three at a push – dive sites 'written up' on my regular 'go to' information page for diving, Finstrokes.
However, local knowledge is key when it comes to diving these wee hidden gems and doing a quick count in my head, I've come up with at least ten different sites, ranging from wrecks to wall dives. Now some require a boat, but with Jason Coles and Wreckspeditions just north in Dunoon and C&C Divers based in Fairlie, it's definitely possible to do a full day diving around both islands, get a variety of dives/marine life and still not scratch the surface.
In fact, it would make for a great club weekend. If you're lucky, you might even get the odd porpoise coming alongside the boat to say hello… as well as the odd nuclear sub or aircraft carrier. Starting on the Great Cumbrae itself, the first dive is from the shore.
Wishing Well: A Diver's Delight
Heading south from the ferry slip way you head towards the small village of Millport and about halfway there on the left hand side is a layby with enough room for approximately four cars and the dive site called Wishing Well. This is a fantastic site for all divers. Climbing down the seawall, which makes for an excellent addition helping to kit up, you walk out over a pebbly beach into the water, and from here the dive couldn't be easier.
Saying that, and talking from experience, depth is important – go too deep and you'll miss the sights, so sticking to about 8m-10m, head left keeping the slope on your left hand shoulder and keep swimming until you hit (hopefully not literally) the rocks and boulders that are absolutely teeming with life. Once you've found them, you can head down a little deeper to about 15m-20m and onto the seabed where there's the chance of a scallop or two.
From anemones to starfish, the rocks are covered in them, but it's the nooks and crannies that really make this site. Take your time and check as many of the cracks as possible as often there's lobster to be found along with eels and even an octopus. Once you've reached the 'end' of the rocks, or its time to turn back, it's important you head up and come a bit shallower before turning back.
Why? Because there's even more rocks to explore! Heading to about 8m on the return journey, you'll find yourself next to what appears to be some beautiful 'cliffs'. Now in reality, they are really just massive boulders, but againthey are covered in life and the anemones clinging to them are absolutely incredible.
The only major hazard for this dive, as with most in and around Cumbrae, is the tides and currents. Just be aware that the currents can pull you a bit further along than you might realise, so take this into account for the return leg.
Now the second dive on Cumbrae is one that might not always be possible but worth looking into.
Delving into FSC Millport Pier
Continuing south from Wishing Well, you soon come to FSC Millport research station on the right-hand side of the road and some buildings on the left, as well as a pier.
Thankfully a friend was actually one of the staff members at the time, so diving the pier was not an issue, however if you were planning to do this dive, I would strongly recommend asking permission first to use their slipway and certainly not parking in their carpark unless you have checked. If you can get permission though, it is well worth it.
This site is a prime example of not needing to go deep to have a great dive, in fact my last time here we only clocked a maximum of 4.6m, but what a 4.6m it was! From the slipway where we entered the water, it is a bit of a swim to the pier itself.
This can obviously be done underwater, but I'd suggest a surface swim and then dropping down to give you the maximum time possible around the legs – trust me, you'll want it! The anemones are some of the most colourful I have seen in Scotland and are absolutely stunning.
The seabed around the legs actually looks like it is crawling with velvet crabs, hermit crabs, starfish and so much more. If you're eagle-eyed and take extra time, you could be lucky to spot some incredible nudibranchs as well. Once you've bimbled around, simply head back south towards the slip taking time to look around the seabed and in among the seaweed for even more critters.
Again like Wishing Well, the main issue here is tide and current, which can be strong around the pier. Also care needs to be taken in and around the slipway as it can be very… well, slippy. For the next few dives, we leave Great Cumbrae behind and take a very short boat trip to its smaller sibling, Little Cumbrae.
Little Cumbrae: Power Pole and Beyond
I said we Scots aren't always the most creative, well the 'dive site', locally known as Power Pole, definitely backs up that argument, as it gets its name from… well… the power pole that sits just on the shore. The northern tip of Little Cumbrae has a few small sheltered bays that the boat can anchor in and offer a bit of reprieve from the good old Scottish weather.
There's no real particular 'dive site' as such. It's pretty much a case of being dropped in on one of the bays, heading down the slope and then choosing your direction (left or right), usually based on what the tide/current is doing.
As long as you make sure to let the skipper know your intended direction it can also, at certain times, make for a nice drift dive. The slope here is littered with huge boulders and cliffs that are awash with life from nudibranch to anemone. The seafloor is also home to a wide variety of crabs, scallops and even the odd octopus and dogfish.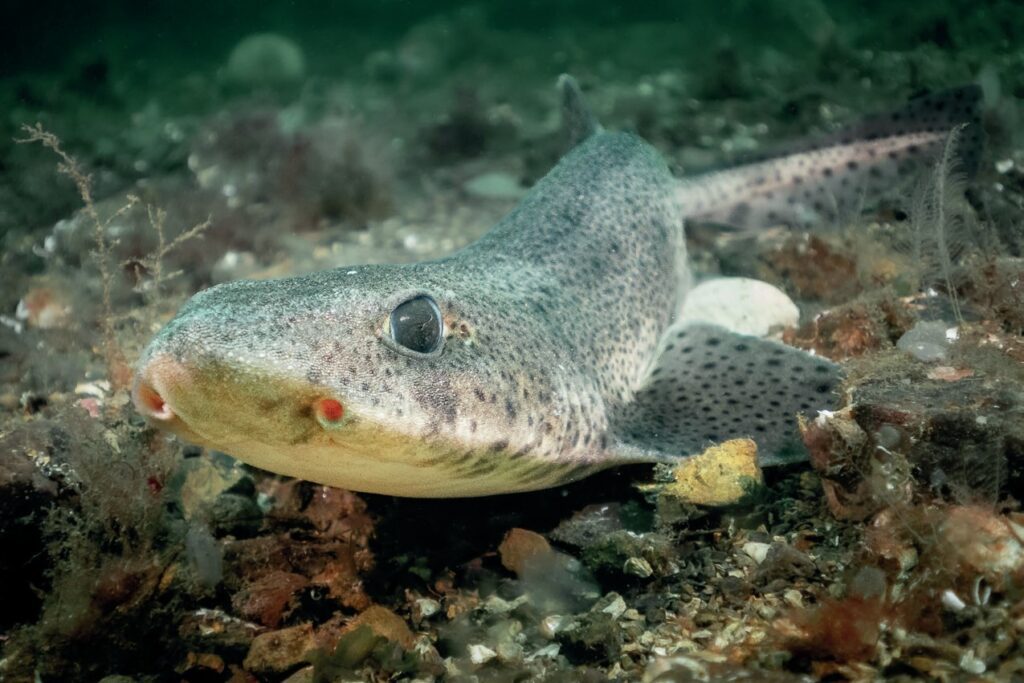 Heading round to the west side of the island, you come to a small harbour with the remnants of an abandoned lighthouse and cottage that makes for a nice wee pick-nick stop… if the weather is nice. As well as that, you'll also be treated to some spectacular views of both the Isle of Arran and the Isle of Bute. Both are well worth a visit, with some nice diving to be found on Arran too.
Relics of the Past: Lady Isabella's Story
As you head down to the south west tip of Little Cumbrae you come to the hidden gem that is the wreck of the Lady Isabella. Built in the Dumbarton in 1882, her career spanned the globe, so it's somewhat fitting that on her first trip back to the Clyde in August 1902, it would be her last.
After sailing from New Caledonia in the South Pacific, a violent squall forced her to run aground just off the shore of Little Cumbrae. Despite this the crew felt they weren't in immediate danger… Well, that was until the captain was swept overboard by a wave… and then swept back aboard by another one… I think that's what you call lucky!
Today she sits just 200 metres off the shore, and with her highest point lying in just around 5m of water. She offers a great dive for all levels and an excellent habitat for marine life. What's left of her is home to soft corals, dead mans fingers and often fish swim between the remnants of her hull.
The last time I dived her we even got a visit from a curious seal. I have to admit in my excitement I might have forgotten to take a photo…. With wreck lying in such shallow waters even on a dull day, the ambient light that reaches the wreck makes for a great dive and on a sunny day, it is genuinely incredible.
Cliff Diving Off Trail Island
As you head round the southern tip of the island and start the return journey north, you'll see a small island (called Trail Island) and group of buildings on the shore. Just before reaching them there's again a small sheltered bay that acts as the starting point for a fantastic wall dive.
With the boat dropping you just on the precipice of the cliff, head down and south until you come across the top of the 'cliff' and follow it down to your chosen depth and take a wee minute just to look back up the wall to where you've come from. On a sunny day (we do get them on occasions in Scotland) seeing the light gradually penetrating the water and silhouetting the 'cliffs' is incredible.
Once you've picked your depth simply head south keeping the wall on your right hand side and take time again check every crack and crevice. The wall is covered in life ranging from anemone to langoustine, and again if you're lucky, maybe the odd octopus.
Once you've reached your turn around time simply do a 180 and head back the way you came with the rocks on your left now and gradually come shallower, taking in the stunning orange and yellow colours of the soft corals.
The Overlooked Gems Closer to Home
Often when people think of the west coast of Scotland, they think of places like Oban, Skye or Kinlochbervie, all of which are beautiful, but you don't have to travel too far from the central belt and Glasgow to be met with equally incredible vistas and diving.
---
This article was originally published in Scuba Diver UK #73.
Subscribe digitally and read more great stories like this from anywhere in the world in a mobile-friendly format. Link to the article