With the condition of the Great Barrier reef currently a hot topic of conversation, it is important to choose a responsible tour company. An operator that, prioritises Protecting the Reef Ecosystem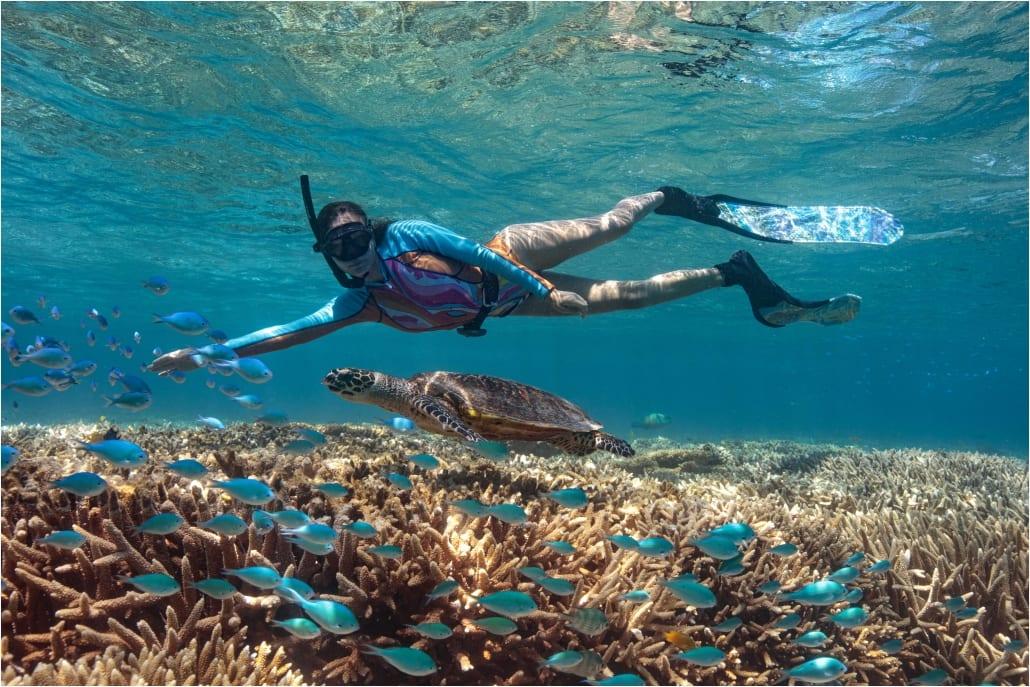 The Lady Musgrave experience is one such organisation. They strive to have as little impact on the reef ecosystem as possible, while also delivering a second to none experience. Located at the southern end of the Great Barrier Reef, Lady Musgrave and the surrounding Island boast some of the most pristine reefs that this immense ecosystem has to offer, and it is important to keep them that way for future generations.
Visiting the reef with Lady Musgrave Experience, you can rest assured that you'll be playing your part to not only reduce the impact of tourism, but maybe even leave the reef more beautiful than how you found it. Here are some of the ways they are committed to environmental practices, sustainability, community partnerships, reef ecosystem health, awareness and education.
High Standard Tourism Operator
Lady Musgrave Experience is a High Standard Tourism Operator, which means that as part of our commitment to ecologically sustainable use of the marine park, we voluntarily work to a higher standard than required by legislation. High Standard Operator recognition is assessed by independent certification schemes such as Ecotourism Australia and EarthCheck for providing appropriate levels of environmental protection while operating within the Marine Park. The standards we have chosen to adopt enhance environmental protection, reef resilience and tourism sustainability.
No more single-use plastics!
We have made every effort to eliminate single-use plastics on board. This reduces our waste and ensures there is less plastic entering our beautiful oceans.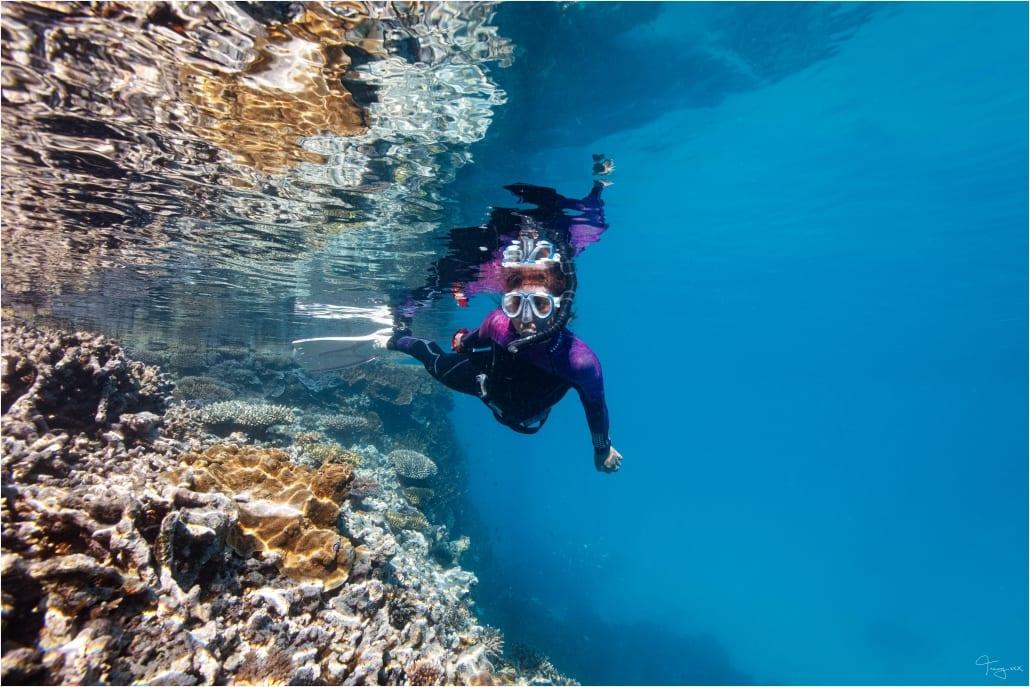 Sunscreens and Reef Health
They strongly encourage all guests to reduce the use of sunscreens and lotion which could negatively impact the health of the reef ecosystem. There are many alternatives available such as zincs and lotions that do not contain harmful chemicals such as Oxybenzone, Benzophenone-1, Benzophenone-8, 4-Methylbenzylidene camphor and 3-Benzylidene camphor. Aside from using reef safe sunscreens, you can of course seek shade, use Ultraviolet Protection Factor (UPF) sun wear, and wear a wetsuit or stinger suit.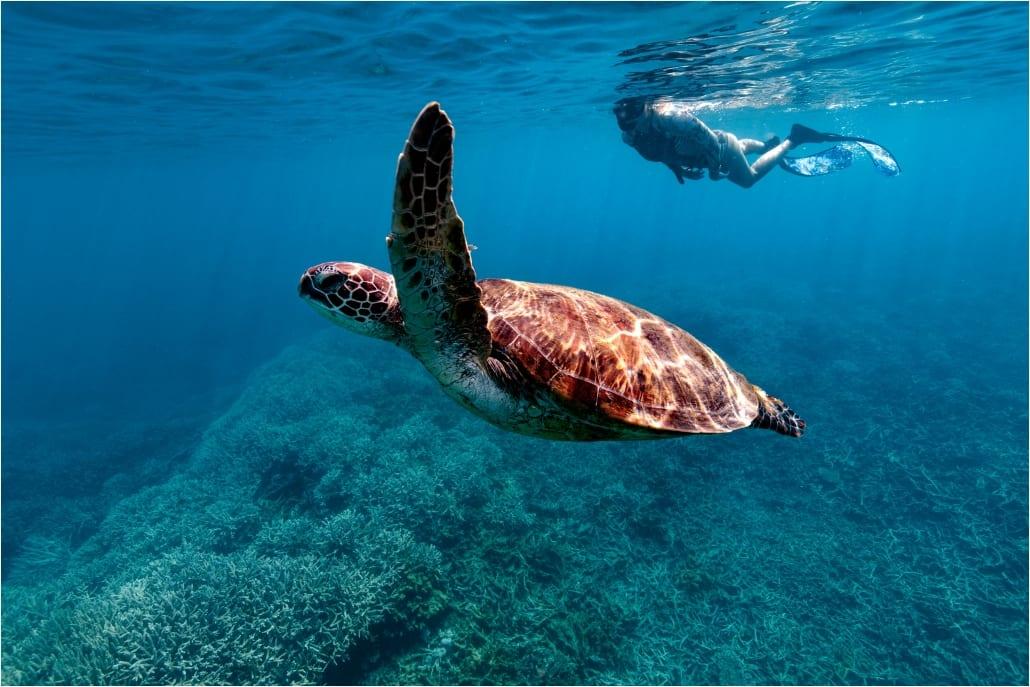 Green Zone, No-Take Marine Park
Operating in the Great Barrier Reef Marine Park, we are extremely lucky to have a permit which allows us to take our guests to some of the most pristine and untouched reefs in the whole world. Our snorkel area is declared a Marine Park Green Zone, which means that the marine life, coral and animals you'll discover are all protected from impacts. Green Zones have been proven to harbour a safe environment where marine animals have the chance to grow bigger and become more populous than areas which are open to other impacts such as commercial and recreational fishing.
Visiting a Green Zone also means that we are reducing our impact to an absolute minimum. We have a permanent mooring so that we don't have to anchor on the reef, we have a strong "look but don't touch" policy, and the lagoon is home to an array of protected animals such as sea turtles, who will happily swim right alongside you.
We are convinced the turtles are so curious and comfortable with guests because we encourage every visitor to respect the marine environment and animals. We do not harm, interfere or pose a threat to marine life in any way, meaning the animals such as turtles are not afraid to approach and give us the best encounter possible! We can't wait to share these experiences with you!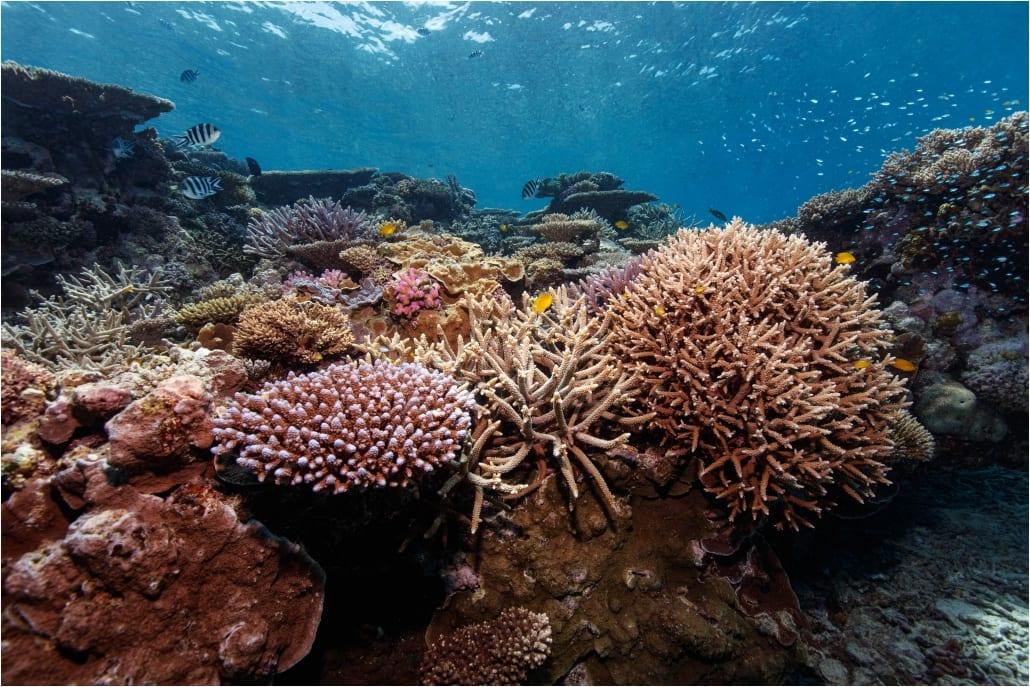 Environmental Management Charge (EMC)
A requirement of having a tourism permit in the Marine Park is that every reef visitor contributes a small donation to the protection and management of the Reef. The EMC is included in your trip price and goes directly to the Great Barrier Reef Marine Park Authority to help with management actions within the marine park.
Photo Credit: Lady Musgrave Island
Want more conservation-related articles?
500 Green Turtle Hatchlings Released
Ceningan Divers release online Education Centre to promote environmental conservation
Florida Passes New Bill to Stop Further Sales of Shark Fins