Oonasdivers specialise in scuba diving holidays, however the team totally understands that donning a mask and fins and taking the plunge isn't for everyone. With this in mind, they have come up with a selection of holidays that mean that no one gets left at home and joining a scuba-mad partner/friend/family member on their next adventure is the way forward!
If you don't mind getting wet, then they would suggest looking at destinations where the snorkelling can be as impressive as the diving. Murex Dive Resorts in North Sulawesi, Indonesia, has just put together a range of snorkelling packages taking you to world-class sites such as Bunaken Marine Park with its stunning coral reefs, schools of fish, crystal-clear waters and countless turtles. Manado Bay offers 'muck' snorkelling opportunities and shallow water reefs set on black volcanic sands where unusual critters can be seen.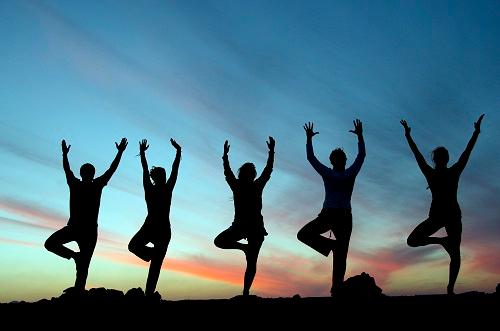 Another fantastic destination for snorkellers is the Maldives, stay at one of their wonderful resorts and snorkel Hanifaru Bay in the Baa Atoll, where you can see manta rays and whalesharks; or closer to home, experience the beautiful corals of the Red Sea at one of Red Sea Diving Safari's villages, where you can find yourself eye to eye with turtles, dolphins, lion fish and even the occasional dugong or whaleshark.
For thrill seekers, Wadi Lahami in Egypt's Deep South is a great place to learn to kite surf in the sandy bottom lagoon while the divers explore Fury Shoals. There is a dedicated kite-surfing centre and the area is also a bird watcher's paradise with its mangrove swamps that are home to heron and osprey, to name but a few. For those wanting peace and quiet, how about joining a yoga workshop?
For culture vultures, Egypt is a must, from the diving resorts you can visit the Valley of the Kings and take a trip along the Nile, have dinner in the desert with the Bedouins and take an astro tour under the clear night sky. Gozo is another popular destination for history lovers, and if you want to let off some steam, then take a hike along the stunning rugged coastline.
For sun worshippers in search of long sandy beaches, Oonasdivers can arrange non-diving options in destinations such as Cyprus and Lanzarote, and Mozambique and South Africa offer this and more with the chance to experience the Big 5 safari, a once-in-a-lifetime experience.