The diving industry is mourning the loss of one of its father figures after the sad news that Otter Watersports supremo John Womack Senior lost his long battle with illness on Friday 30 November.
Many luminaries of the diving world were quick to share their memories of John Senior. Acclaimed tech and cave diver Phil Short said: "A truly great man, a true gentleman of the world of diving", while Aqua Lung's Dean Martin commented: "I have known John Senior for over 20 years, and he was always upbeat in his typical Yorkshire way. He always had time for everyone, and the old stories he used to tell about diving back in the day", and Fourth Element's Jim Standing recalled: "John epitomised the spirit of entrepreneurship at the heart of the British dive manufacturing industry, and he was generous with words of support for a fledgling business when we began, and encouragement as we grew".
John Womack Senior was a long-standing member of Bradford Sub Aqua Club, joining way back in 1972, working his way up to First Class Diver and Advanced Instructor by 1979. He was a key influence in the club, being Diving Officer in the 1970s and then Chairman for a period, and he received Life Membership in 2014 in recognition of his long years of service.
In 1986, he set up Otter Watersports and Divers Warehouse in Bradford, and soon after his wife, sons and daughter joined him to make it a truly family business. Otter drysuits have since grown to become a staple part of the dive kit of many explorers and adventurers pushing the boundaries of their chosen discipline, be that cave diving, wreck diving or just exploratory deep diving. John Senior wasn't one to sit on the sidelines, either, and over the years he dived many iconic tech wrecks, including the Britannic, Victoria, Prince of Wales and the Repulse.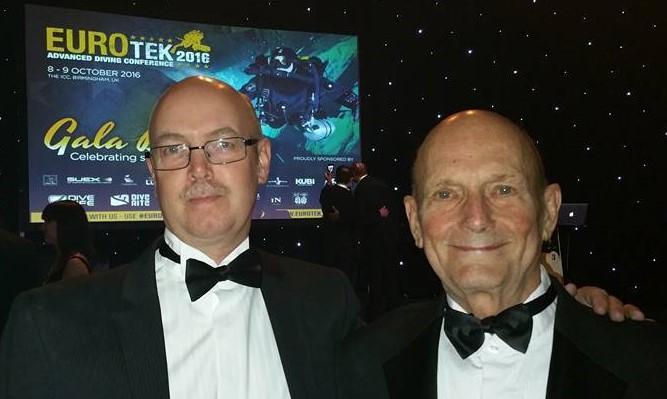 In 2010, he deservedly received the Eurotek 'Outstanding Contribution to the Diving Industry' award, of which the citation read: 'the unsung hero that has gone the extra mile to support and develop others in the fields of advanced and technical diving'.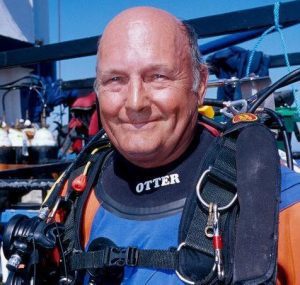 I only had the pleasure of meeting John Senior face-to-face on a handful of occasions, but he always had time for a chat, regaling me with tales of derring do from his colourful past, but equally, always wanting to hear what I had been up to, first at Sport Diver, and then with Scuba Diver. The first time I ever saw him was back in the day, when I still lived in York and Divers Warehouse was one of my nearest dive shops, often frequented by myself and my uncle (who got me into diving all those years ago). Who would have thought back then that 20-odd years later, I would be involved in the diving industry and be proud to call John Senior – and his son, John Womack Junior – a friend. Our condolences go out to John Junior and the rest of the family at this time.