In 2016 it was estimated that of the 5 billion plastic bags used annually by Australians, 150 million ended up as litter. So it is good news for the Oceans that NSW has joined the rest of Australia in Banning Single Use Plastic Bags.
The NSW Premier, Gladys Berejiklian and Environment Minister Matt Kean released the government's discussion paper on tackling the use of plastics and reducing waste on Sunday. Although the actually ban still could be up to a year away. After a consultation period feedback will be used to draft legislation. It is estimated that 6 months after this plastic bags will be phased out.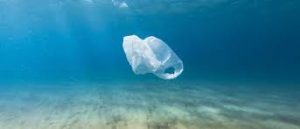 Ms Berejiklian said: the government's plastics plan and waste strategy would make NSW a leader when it came to "reducing waste, maximising recycling and protecting our environment. We always want to make sure people aren't taken by surprise and have time to have their say and we're looking forward to moving forward after the consultation period. We know other states have already done this but the difference with our paper is that it's whole-of-government, whole-of-plastics. it is important that businesses had enough time to adjust to the phase-outs and could source sustainable alternatives."
NSW Labor's environment spokeswoman Kate Washington was less enthusiastic stating:
"Ms Berejiklian's consultation will undoubtedly lead to a report, which will go to a committee, which will consult some more before issuing another report. The cycle of inaction will drag on and just like that the Berejiklian government will have wasted another year failing to act on plastic pollution. Every other state and territory in Australia has banned single use plastic bags. Coles and Woolworths have done it. Even China has a bag ban. So why won't Ms Berejiklian just get on with it and act to reduce plastic pollution?"
According to the UN Environmental Program, plastic production and disposal generates around 400 million tons of carbon dioxide per year globally. Up to 80% of the plastic in the ocean enters from land, and at least 267 marine species have been negatively affected by plastic pollution. One hundred thousand marine animals per year are killed by plastic bags, and one out of three endangered leatherback sea turtles have been found with plastic in their stomachs.
Photo Credit: Change.org