The Morrisons Foundation, a charity set up by the supermarket, has donated £20,436 to help Cornish sea conservationists Fathoms Free to tackle the problem of lost fishing nets, lines and pots (or 'Ghost Gear'), which kills and injures thousands of seals and other marine animals each year.
The project will fund 12 clean-up dives at 12 known Ghost Gear hotspots, including caves and beaches around the South West coast.
It will also work closely with the local fishing community to prevent fishing gear being discarded in local waters, creating a network to collect and store nets and develop economic opportunities to recycle, as well as acquiring a vehicle to transport them. It is hoped that the success of the project will be replicated around the UK.
A cheque was presented to Fathoms Free at Morrisons' Plymouth store on Sunday, and this was followed by a beach clean supported by Morrisons' staff on Tregantle Beach in Cornwall. More than 82 people took park, and over 50 bags of rubbish was collected.
In April 2018, Morrisons joined the Global Ghost Gear Initiative (GGGI), a group committed to tackling the problem of lost fishing equipment worldwide. The alliance aims to address the challenge of Ghost Gear, now recognised as the most-dangerous form of plastic pollution to marine animals.
Joe Prosho, Morrisons Fisheries Manager, said: "It's great to be able to lend our support on this important issue and better still to do it in within the communities that catch much of the fresh fish we sell. With the Morrisons Foundation's support we are able to help Fathoms Free with activity and the development infrastructure needed to address this challenge."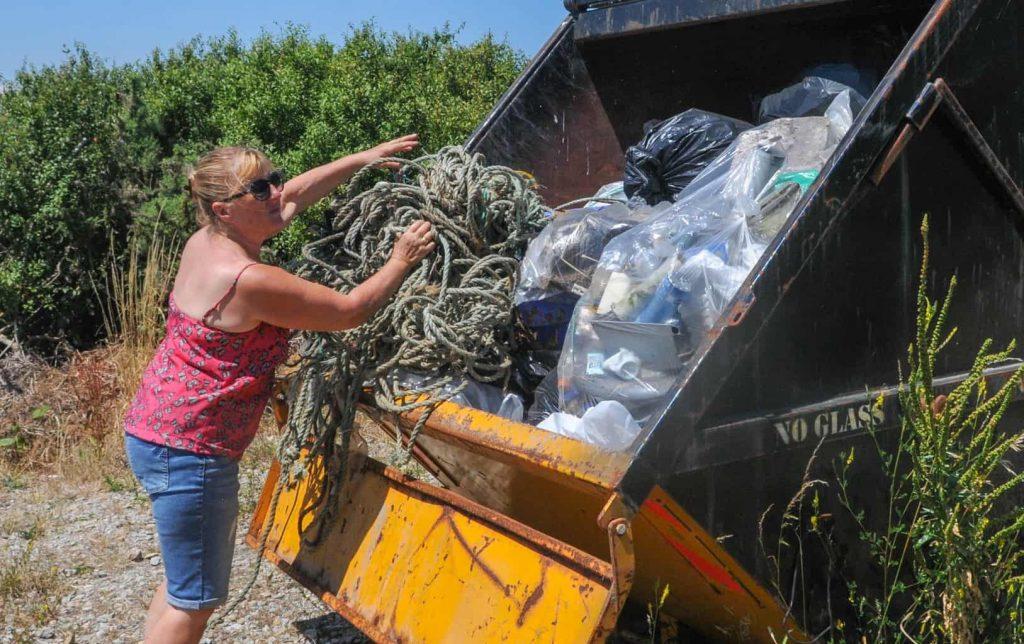 Around 640,000 tonnes of Ghost Gear is added to our oceans every year – over a tonne every minute – and comprises around ten percent of all marine debris. It is responsible for killing an estimated 136,000 whales, dolphins, turtles and seals globally each year.
The GGGI was created by World Animal Protection in 2015 to drive economically viable solutions to reduce ghost gear globally and protect marine life. Its members include the fishing industry, UK government, supermarkets, seafood companies and NGOs. The initiative aims to ease the pressure growing on countries to reduce marine litter and meet United Nations commitments.
Photo credit: Tony Carney