Spotlight on Marine Biologist Cliona OFlaherty, of Fijis, Kokomo Private Island.
As many become increasingly aware of the delicate nature of our planet and the role each and every one of us play in protecting it, we would like to place a truly distinct travel destination that was created with this purpose in mind on your radar. Fiji's Kokomo Private Island (which recently joined Regenerative Resorts a consortia of leading and independently owned eco-luxury hotels & resorts seeking to advance crowd free, conscious, and planet-friendly travel habits through the lasting impact of regenerative travel; ultimately leaving a destination better than you found it) along with its remarkable young Marine Biologist, Cliona OFlaherty.
The 29-year-old marine biologist embodies the private island resorts ongoing efforts to operate as an environmentally sustainable destination and ensure the preservation of its beautiful habitat in the South Pacific.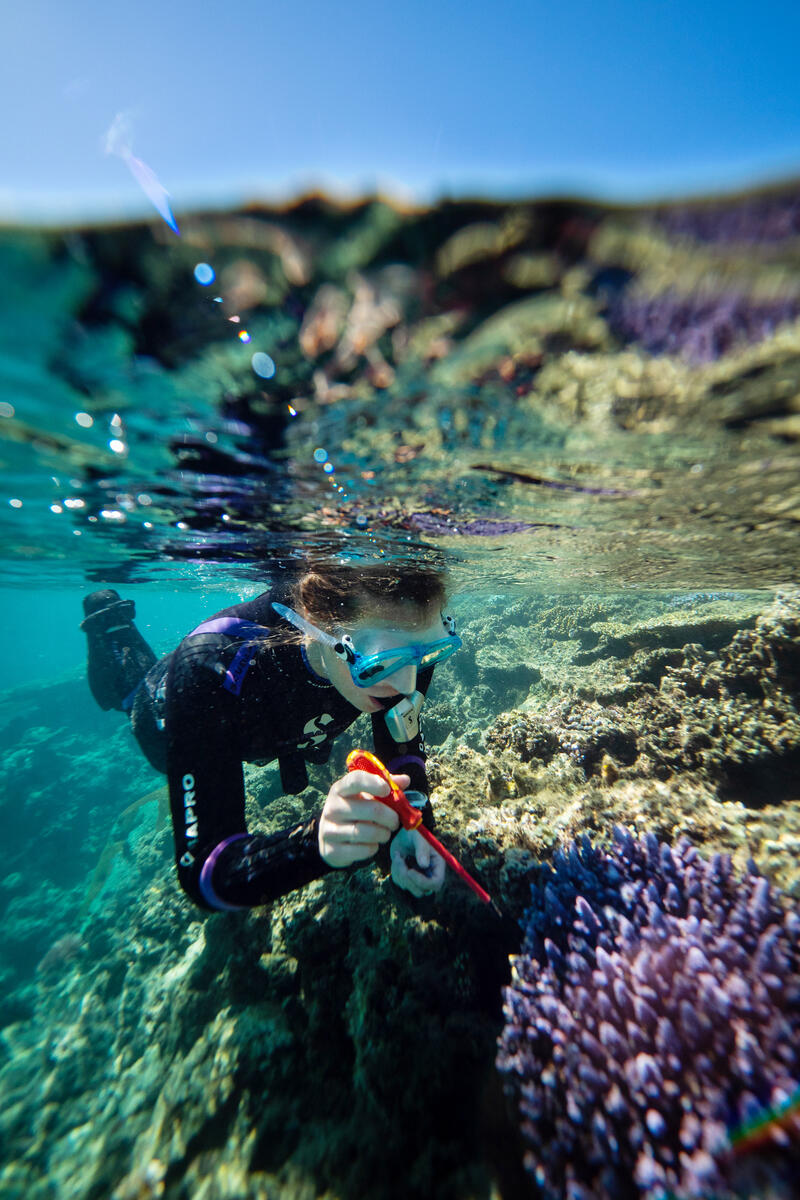 Joining the Kokomo family as the resident Marine Biologist since 2017, she was awarded the "Sustainable Practices Champion" Award at the prestigious 2019 Women in Travel Awards for her contribution to ground breaking advancements in sustainable practices in the industry.
Over the past 3 years & counting, O'Flaherty and an expert team has worked tirelessly towards sustainability initiatives seamlessly incorporated into the resort's guest experience. Various environmentally sustainable initiatives are underway and new practices being trialed, but key to the resort's efforts is the Kokomo Coral Restoration Project, launched by O'Flaherty in Spring 2018.
The focus is centered on the advancement of methods that will help to protect the island's surrounding reefs. With an awareness of the threat that climate change is having on coral reefs globally, due to rising water temperatures, the project is working to minimize the impacts of global warming on coral reefs. The long term objective of which is for the findings to be shared and adopted on an international scale.
To date, she has implemented an array of sustainable initiatives, including:
Establishing Kokomo's Coral Restoration Project

Achievements include having over 150 staff and guests participate in the Coral Restoration program, planting 1,200 corals into the coral nursery and transplanting over 200 corals back onto the house reef.

Introducing a Seabin Project, and the 'Adopt a Dive Site' with Project AWARE
Enhancing and progressing Kokomo Private Island's existing Manta Identification Program and
Furthering the resort's Dock to Dish sustainable community-supported fishery program, directly benefiting the tribe of fisherwomen from the neighboring Buliya Island.
Many of the sustainability initiatives implemented at Kokomo are interactive practices, allowing guests the opportunity to partake in activities to earn and understand the importance of conserving one of our most vital natural resources. "Having guests participate in these programs enables them to have hands on experience on how they can help protect and preserve our marine resources surrounding us," says O'Flaherty.
Her passion for the ocean and environment developed at an early age. With humble beginnings working alongside her brother and father, a zoologist who was also passionate about environmental sustainability, in Ireland as a data analyst for her family's environmental consultancy, Cliona was focused on pursuing a hands-on approach.
After completing an array of courses including; a Bachelor of Arts Natural Science (Mod.) Hons. Zoology, PADI Open Water Scuba Instructor, PADI Specialty Instructor and advanced diploma in Tropical Habitat Management, Cliona set off to Fiji in 2015 to embark on reef conservation work through participating in numerous successful projects.
Click here for Scuba Diver ANZ issue 30