Malaysia is Home to many "Must Dive" Destinations
Diving Malaysia is as spectacular as it is diverse, from the coral gardens of the Malay Peninsula to the pelagic action of Sipadan Island, the world-class muck diving of Mabul Island to the schooling hammerheads of Layang Layang.
The diving locations can be roughly divided into two regions, the east coast of the Malay Peninsula and the north coast of Sabah, Malaysian Borneo.
On the east coast of Peninsular Malaysia, islands such as Tioman, Perhentian and Redang offer stretches of healthy fringing reef to explore as well as some pinnacles and shipwrecks.
On the west coast of Sabah, you'll find stunning coral reefs in Tunku Abdul Rahman Marine Park (TAR Marine Park) off the coast of Kota Kinabalu in the west, and experience adrenalin-pumping dives with huge schools of hammerheads at remote Layang-Layang Island. Over on the east coast, world-famous pelagic action at Sipaden Island and fabulous macro dives at Mabul and Kapalai Islands.
Peninsular Malaysia
The islands along the east coast of Peninsular Malaysia are easily accessible by road and ferry transfer from Kuala Lumpur and Singapore. They are best visited between April and September, and in fact some (including Tioman) are closed during the monsoon season between October and March.
Redang
Redang Island lies within the Terengganu Marine Park, nearby the city of Kuala Terengganu and is one of the most popular dive destinations on the peninsula. Stand out dive sies include Terumbu Kili for its great coral variety, mainly dendronephthya soft corals, mushroom corals and gorgonian sea fans which attracts many reef fish and its fair share of green turtles.
Pulau Chupak to the southeast has some of the region's best coral gardens. You'll likely find batfish, rabbitfish and white-eyed moray eels, and loggerhead turtles have also been spotted here.
Lang Tengah and Pulau Kapas
Located between Redang and Perhentian, the smaller island of Lang Tengah offers great diving opportunities. Close to shore, the pretty islands of Pulau Kapas and Pulau Lang Tengah are popular with day-trippers and despite their proximity to the mainland, the diving here is quite good, with lots of reef fish including Moorish idols, butterflyfish and several species of wrasse, and nearby Pulau Kapas is a WWII wreck and a few smaller Thai fishing wrecks.
Between April to August hawksbill and green turtles nest along the coastline, with a turtle sanctuary, Lang Tengah Turtle Watch (langtengahturtlewatch.org) that invites volunteers to help protect hatchlings from poachers.
Tenggol
Tenggol Island boasts over 20 dive sites – mostly wall dives. Teluk Air Tawar is the place to find turtles, with bumphead parrotfish also common, and for those interested in wrecks, the Kuantan Wreck is a great little wreck, easily penetrable by divers. It attracts a veritable array of fish life, including batfish, leopard sharks, moray eels and even turtles on occasion. Whale sharks are sometimes sighted between July to September.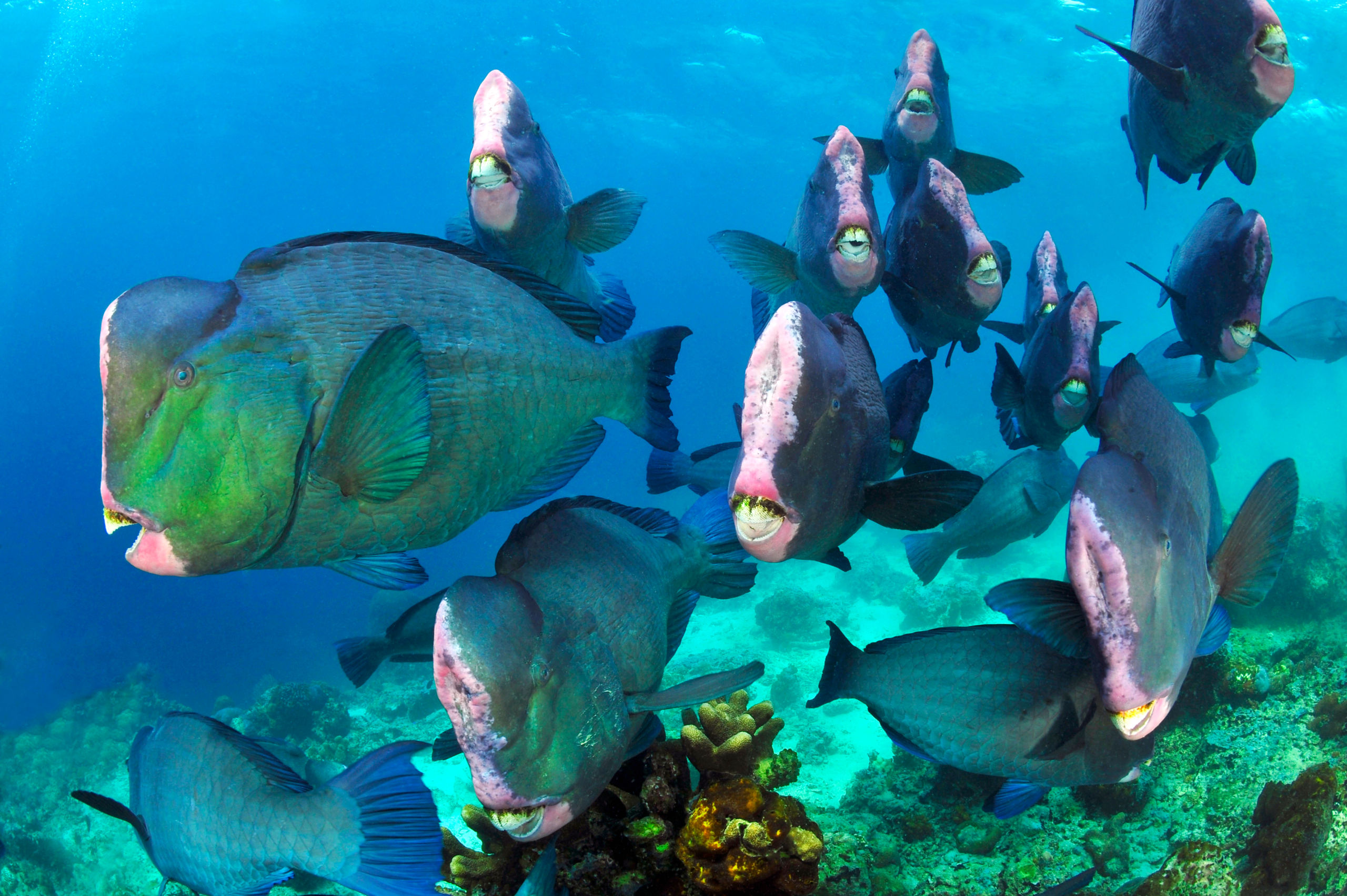 Tioman
Located off the east coast of Pahang, Tioman is easily accessible by boat, with the local dive centre providing road and ferry transfers from both Singapore and Kuala Lumpur international airports. Popular sites include Pulau Renggis, off Tekek Beach, where you'll find an assortment of reef life in vast gardens of hard corals, including cuttlefish, angelfish, barracuda and turtles.
Pulau Chebeh is a good spot for manta sightings, and wreck divers will enjoy the Soyak with its many soft and hard corals. Moorish idols, trevally and angelfish abound here in a sunken hull not deeper than 20m. Labas, or Pirate Island, offers stunning underwater topography with large submerged and semi-submerged boulders.
Perhentian
This marine park is divided into two islands, Pulau Perhentian Kecil and Pulau Perhentian Besar, with dive sites all very close to each other. At Tiger Reef you'll likely see green turtles, and at Gua Kambing, divers can enjoy an underwater manicure with some very obliging cleaner shrimp.
To the north of Perhentian Kecil, at D'Lagoon, there's a great drift dive through coral gardens where you'll be joined by large angelfish, parrotfish and black-spotted snappers.
Sail Rock is a beautiful pinnacle which offers multi-level diving as you circle it from bottom to top checking out the huge staghorn, lettuce and table corals. Blue-spotted stingrays, boxfish, angelfish and parrotfish are commonly sighted.
Malaysian Borneo
Sabah is Malaysia's eastern most state, perched on the north eastern corner of the island of Borneo. It is bounded by three seas: the South China Sea, the Sulu Sea, and the Celebes Sea. Known as the 'Land Below the Wind' as it is unaffected by typhoons. This, and the fact that Sabah sits close to the centre of the Coral Triangle, make diving Borneo's Sabah a holy grail for most divers: a place you have to have dived at least once in your life.
Sipadan
Just off the northeast coast of Sabah is Sipadan, an island made famous by the legendary Jacques Cousteau, in his documentary Ghosts of the Sea Turtle in 1989; "I have seen other places like Sipadan, 45 years ago, but now no more. Now we have found an untouched piece of art".
An isolated island off the continental shelf in the Celebes Sea, the surrounding deep water makes this a great place to see pelagic marine life. At the drop off, the wall plunges down 2000 metres, offering stunning drift dives. Bumphead parrotfish often rumble past in bison-like hordes, the odd hammerhead shark will saunter by, and huge schools of barracuda and Jacks circle in the blue as you drift by. The island is also a busy turtle nesting location, so you are almost guaranteed turtles on every dive.
Mabul
The island of Mabul is slightly larger than Sipadan with a small village, and while pelagics are the main stars in Sipadan, Mabul is a macro haven with its diversity of tiny marine life.
Just off the edge of the island's jetty is Froggy Lair a site typical of the island. The visibility is usually limited to a few metres, but that won't bother you as become enthralled with the teeming fish life on the seabed and in the holes. They range from the well-camouflaged crocodile fish and frogfish to pipefish, scorpionfish and the colourful mandarin fish.
There are also a number of artificial reefs accessible as shore dives, notably, the home reefs at Scuba Junkies Resort and Seaventures Dive Rig, a re-purposed oil rig platform just off the coast of Mabul, where you'll find a wide diversity of nudibranchs, frogfish and other curious macro creatures.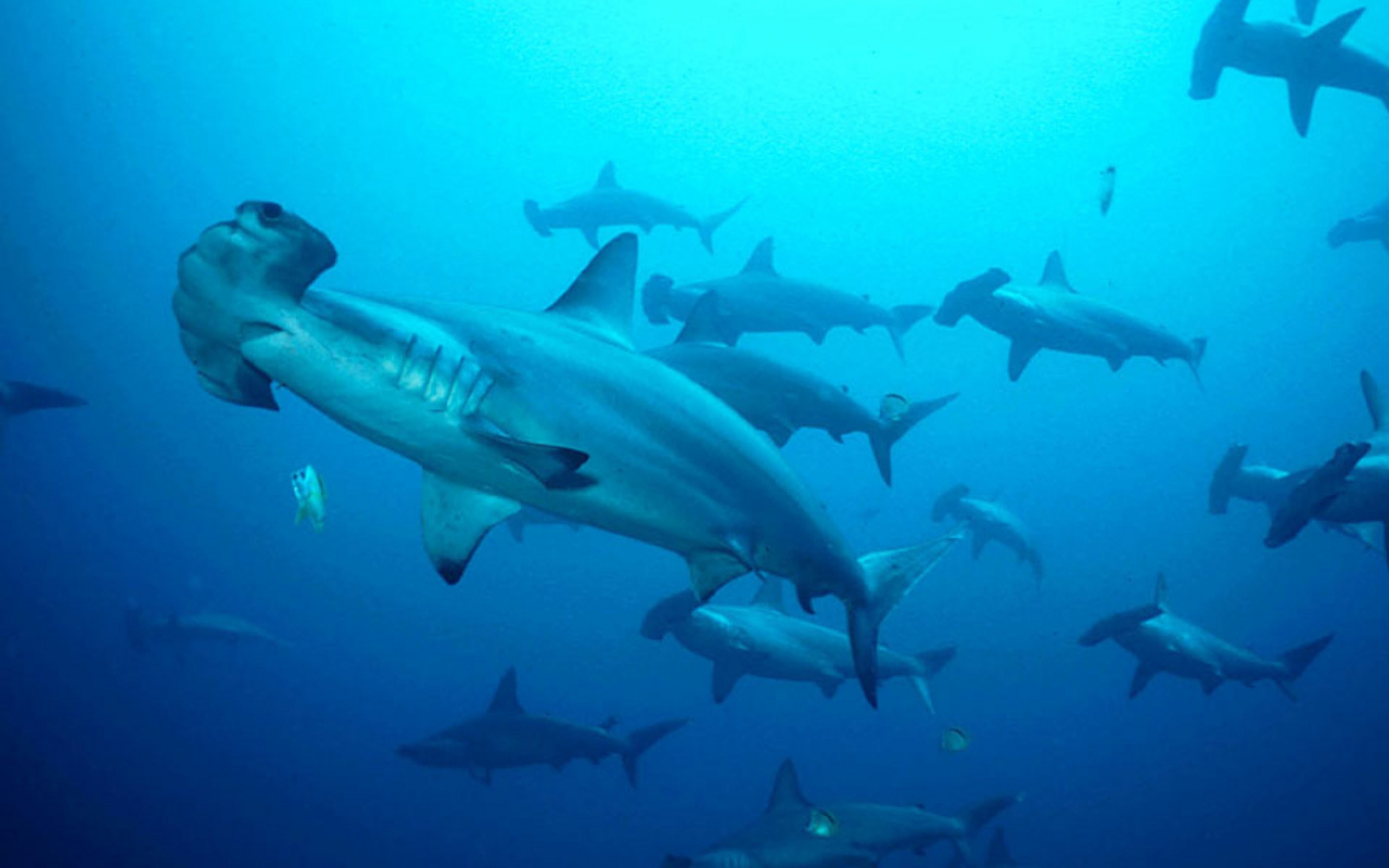 Layang Layang
Hammertime! Layang Layang is a ring of 13 coral atolls in the middle of the South China Sea and between March and July, you have a good chance of spotting large schools of scalloped hammerhead sharks. The reef walls descend around 2000 metres, and in season, hammerheads are visible at almost all dive sites as they swim close to the atoll.
Dogtooth Lair, at the eastern point of the atoll, is named for the large schools of tuna found here, and the site also features schools of fusiliers and Jacks. Elusive mola mola (sunfish) have also been sighted here on occasion.
Lankayan
Off the coast of Sandakan in Sabah's north, Pulau Lankayan offers a fascinating variety of dives in a remarkably small area. It's also the best dive location in Malaysia to see whale sharks, especially between March and May. Otherwise, you will have to be content with bamboo sharks, mandarin fish, mimic octopuses, porcelain crabs and ghost pipefish.
Right in front of the island's only resort is the Lankayan wreck, a scuttled illegal fishing vessel, now home to wide variety of reef fish including yellow pikes, grouper and ghost pipefish.
Tunku Abdul Rahman Marine Park (TARP)
This marine park close Kota Kinabalu is named after Malaysia's first prime minister and comprises five islands, namely Gaya, Manukan, Mamutik, Sapi and Sulug. Dives vary from scenic reef dives through coral gardens to muck dives where you might find such weird and wonderful creatures as a stargazer, razorfish, pipefish and zebra lionfish.
You will be amazed at the quality of the coral reefs around these islands, the water clarity and the variety of marine life considering TARP is such a short distance a major city.
Best time to dive.
Scuba diving in Malaysia is good all the year round but seasons vary from location to location.
On the east coast of Peninsula Malaysia, the best time to dive is between April and September, with some islands (including Tioman) closed for diving between October and March.
Sipadan is a year-round destination with the optimum overall conditions being from April to December. July and August are often described as the best months with visibility sometimes exceeding 40m around the island. January and February in particular can see unsettled weather. These months are the start of the rainy season in Sabah and although Sipadan and Mabul might not experience much rain, the air and water temperature can be a little cooler and visibility can be low during this period. Advanced booking is essential for the resorts in the Sipadan area.
Lankayan island, also on the east coast of Sabah, largely enjoys the same weather patterns as the Sipadan area, so it is reasonable to follow Sipadan's seasonal recommendations.
The picture is different in Layang Layang, off Sabah's west coast, where the diving season runs from March to August. March to May is considered the best time to see hammerheads. The resort closes between September and February.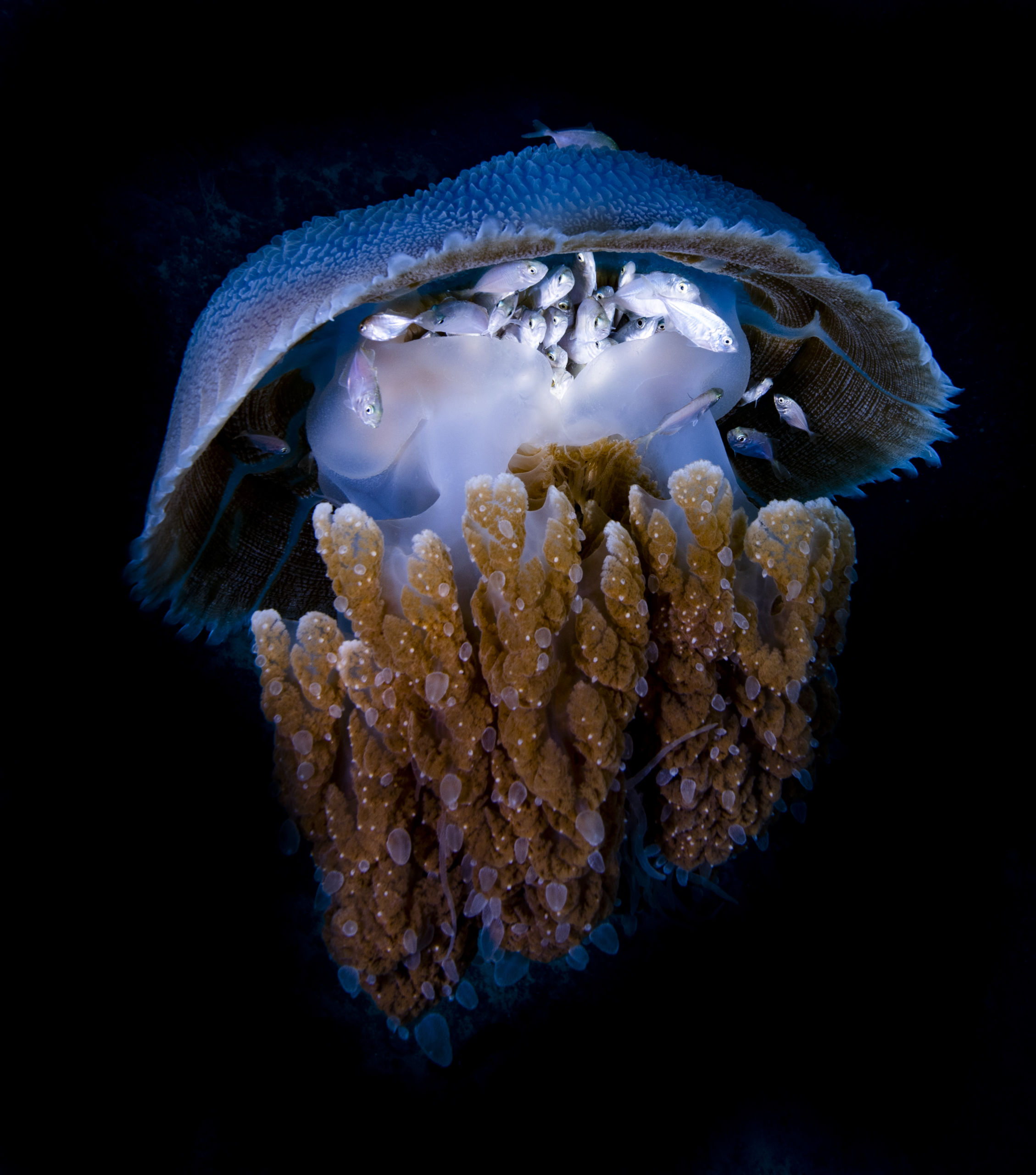 How to book a dive holiday in Malaysia
Malaysia is a country with dive destinations spread across a vast area and conditions varying throughout the year. For optimum timing and conditions, contact a Malaysia dive travel specialist such as Diveplanit Travel. Diveplanit.com
Photo Credit: layang Layang Resort, Malaysia. Heather Sutton. Shutterstock
Click here for Scuba Diver ANZ issue 33