In 2016, a diver had to ditch his rig during a drift dive in Norway. Three years later, he found it again…
The cold Norwegian ocean had claimed much of the kit for herself and was beyond repair. However, the diver noticed that his Apeks regulators were still pressurised and his cylinder still contained air. Despite the cold, fast currents, the debris, salt water and the sea life, they hadn't free-flowed or leaked. They were fully functioning and just in need of a good clean.
After three years, his XTX50s were ready for someone to take another breath.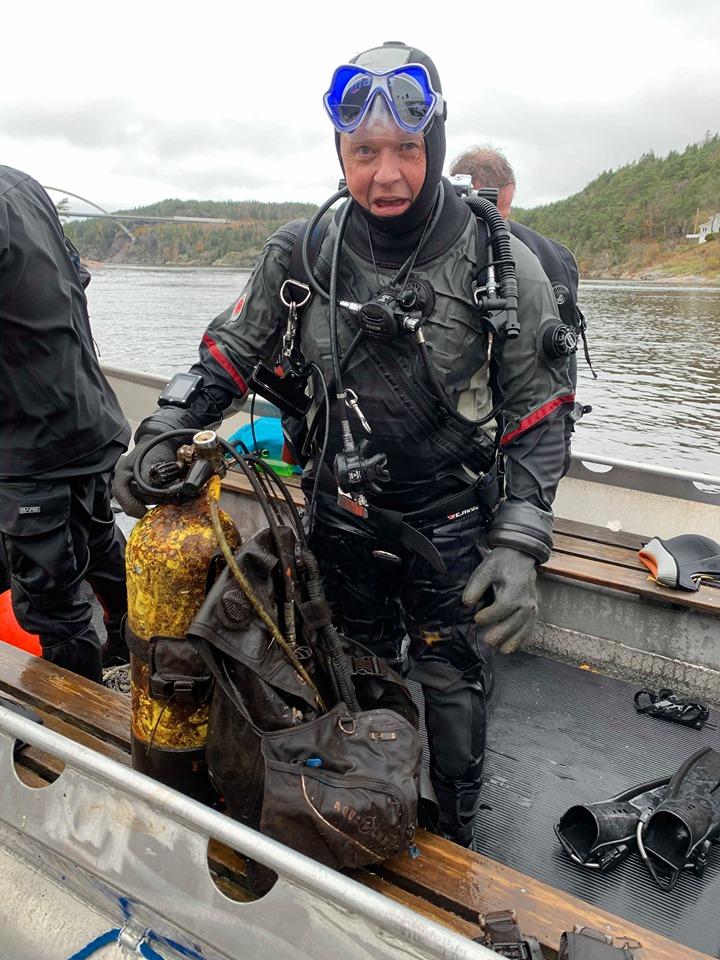 When Apeks heard about the story, the Blackburn-based team knew they wanted to get their hands on the regulators and test them in their workshop to find out what the ultimate salt-water test did to the performance of one of their regulators. This is the story of Per Wichstad's XTX50…
Speaking from his home in Norway, Per told us: "I participated in a border dive in 2016, passing underneath the old Svinesund bridge in Norway and through into Sweden. The straight between Norway and Sweden is at its narrowest here and there is a very strong tidal current and the visibility is extremely poor, maybe one to two metres. That time I got into trouble underwater and a chain of events led to me dumping most of my rig to stay afloat. I was quite sure somebody else would find the gear, after all there were 10-15 divers in the water. Unfortunately, due to the strong current and low visibility, no one was able to find it.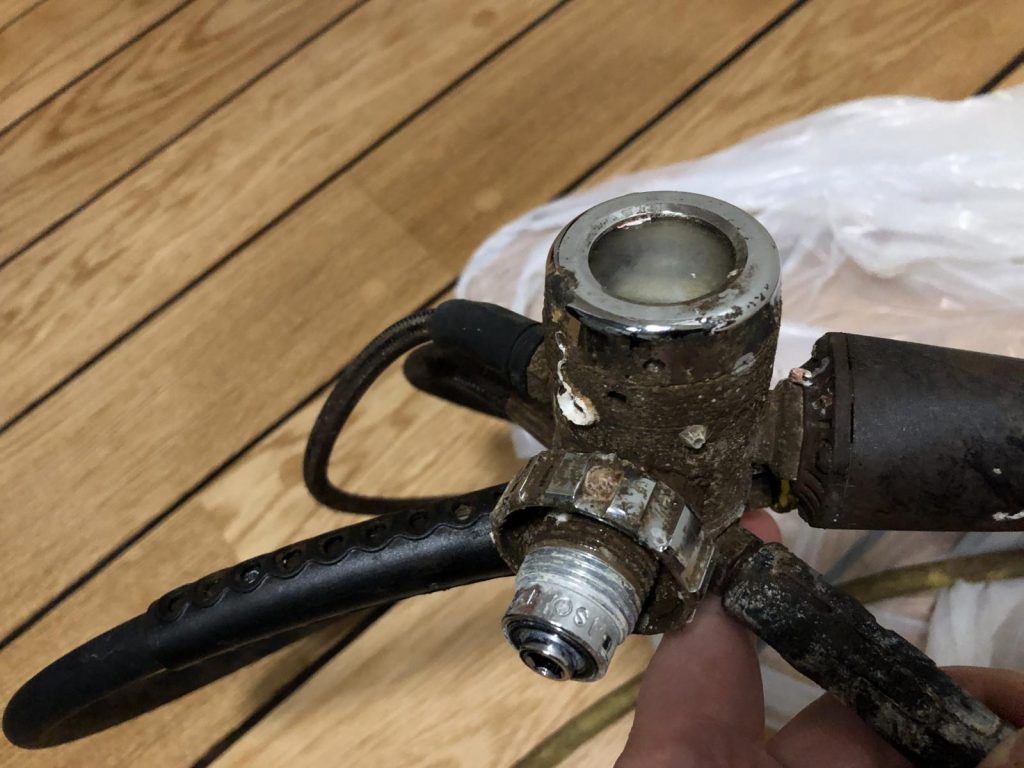 "I again joined the border dive this year and what do you know, I swam directly into my old gear at 25m depth. What a strange feeling to see the old equipment in this murky water. Some crabs had used my gear as a home. After some time, we were able to lift my rig to the surface."
When Apeks received the regulators from Per, their first task was to empty out the crab shells, stones, sea life and sand that had accumulated inside the regs over the three years. Despite the encrustation covering most of the parts, the first stage turret still swivelled smoothly and the second stage adjusters were still fully operational.
Reassured that the regulators didn't need any mechanical intervention or immediate servicing, the Apeks team put them straight onto their ANSTI Machine to simulate a dive to see how they performed underwater. When they realised that the inter-stage pressure was still at factory settings, it was clear they were in for a good test. They pressurised the chamber to 53m and dropped the water temperature down to 3 degrees C. With a breathing rate set to 25 breaths a minute, they stood back and waited to see what would happen.
Despite everything they had been through, despite three years of lying in salt water, the entire XTX50 stage three set performed at a standard that would pass the EN250A cold water regulation – straight off the seabed.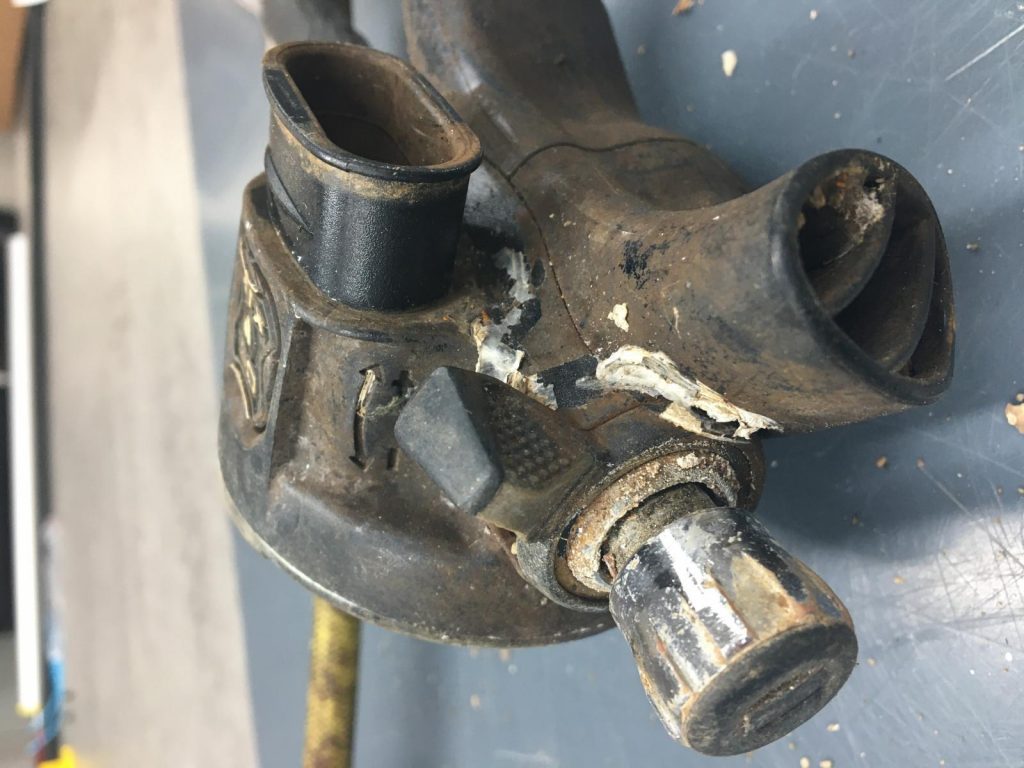 The Apeks team were swift to point out that was not an advert for not properly maintaining and servicing your regulators, but said it was nice to know that when they say you can trust an Apeks regulator, this story shows that you really can.
Apeks will be showcasing their new MTX-RC regulator at the GO Diving Show at the Ricoh Arena in Coventry from 21-23 February. Book your tickets for this immersive, interactive event now! www.godivingshow.com/dive-show-tickets/
Our gear content is sponsored by Mike's Dive Store, the UK's premier dive retailer. For all your diving needs visit them in-store or online for your diving, freediving, snorkelling and servicing.