Amilla Maldives Resort is going above and beyond to protect the pristine waters of Baa Atoll UNESCO World Biosphere Reserve
It may seem like a no-brainer to look after the environment when your destination relies upon pristine dive sites and natural beauty to bring in visitors. But few people realize the Maldives (like many other remote archipelagos) doesn't have any cohesive nationwide infrastructure to deal with waste and recycling yet. In the absence of any requirements for resort islands to have sustainability plans, it's down to each resort company to decide whether or not to implement sustainability projects to mitigate the impact of the Maldives' 1.3 million annual visitors.
As a Maldivian-owned resort set within an area of outstanding natural beauty and scientific interest – the Baa Atoll UNESCO World Biosphere Reserve – Amilla Maldives Resort and Residences recognizes the importance of protecting the fragile ecosystem surrounding it. In fact, the independent boutique resort has gone above and beyond to help protect the environment, launching over 30 sustainability projects on the private island in just two years. Amilla was recently accepted to the SLH Considerate Collection in recognition of its sustainability efforts, and has pledged to keep rolling out more.
Remarkable biodiversity
A good indicator of the health of an island and its surrounding waters is the quality of its biodiversity. With over 70% of Amilla Maldives left as naturally lush jungle, ethereal white-tailed tropicbirds nest on the secluded island – a species that normally prefers the isolation of uninhabited islands.
Unfortunately, the Maldives has not completely escaped the impact of coral bleaching due to rising global sea temperatures. And although incredible hard and soft corals can still be admired at dozens of dive sites close to Amilla, the shallower waters of the island's lagoon required some TLC. So, Amilla recruited a marine biologist to help to regenerate parts of the house reef damaged by bleaching events. The reefs are being regenerated by growing hardy species of coral on coral frames, which guests can sponsor.
Although this kind of work takes time, already a host of turtles, stingrays, mobula rays and reef sharks are regularly spotted in the crystal clear lagoon, which is also teeming with colourful tropical fish including parrotfish, moorish idols, clownfish and napoleon wrasse.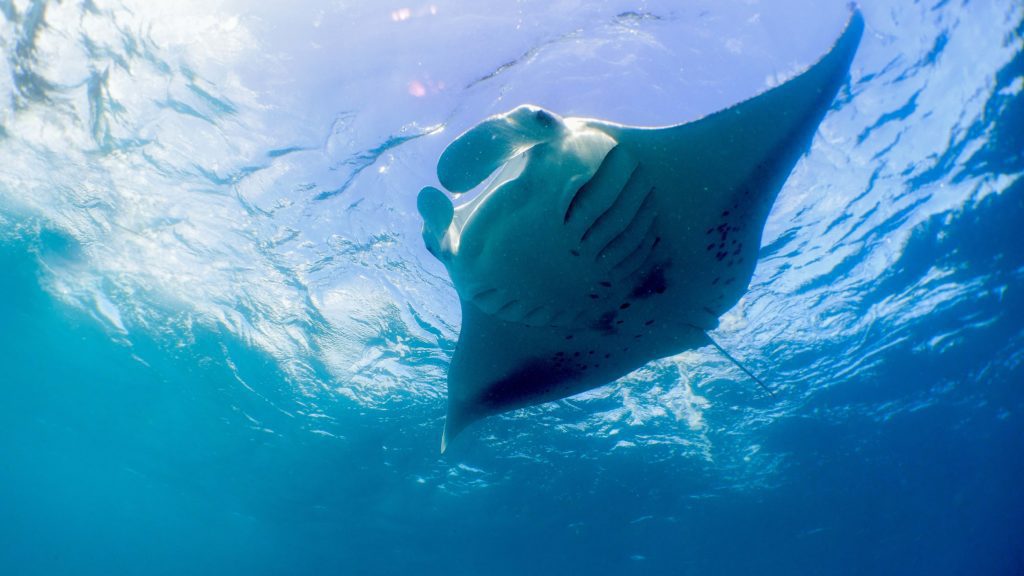 Marvellous marine projects
The marine biologist also oversees a plethora of other marine conservation projects around the island and surrounding area, as part of Amilla's extensive sustainability plan. It includes organizing reef clean-ups at Amilla and helping to educate school children in neighbouring island communities about the importance of ocean conservation.
The marine biologist is working with the Olive Ridley Project to help identify and monitor turtles spotted on the reef, while the diving and watersports team has been certified by The Manta Trust as a Responsible Manta Tourism Operator. This means the dive and snorkel guides ensure all guests interact responsibly with mantas during encounters, including maintaining a distance and never touching them.
Guest experts regularly visit Amilla Maldives Resort to ensure the team is always learning and improving its conservation efforts. William Costa, a prominent seabird expert, visited Amilla in July to help it protect and conserve the nests of the white-tailed tropicbirds. William helped the team pinpoint what these birds love about Amilla, which will aid them in their efforts to look after these beautiful birds.
In May 2023, Sea Turtle Veterinarian from the Olive Ridley Project, Dr Claire Petros, will visit Amilla. She will speak with guests and train staff on how to rescue injured turtles safely. Amilla is also helping to inspire the next generation via its new Mini Marine Biologists course, tailormade for the resort's smallest guests.
The island/ocean crossover
Looking after the ocean also includes taking responsibility for what enters the ocean from resort operations. To reduce chemical run-off into the surrounding marine ecosystems, and to protect insect biodiversity, Amilla Maldives is reducing its use of insecticides to kill mosquitos. Instead, it is targeting the source. Mosquitos breed in freshwater, so clearing the island of plant debris where water can collect removes the environment they breed in.
The resort is also working with Lemongrass House to provide natural and completely biodegradable bath products, as well as Parley for the Oceans and Ocean-R to fight oceanbound plastic waste. Refillable ceramic containers have replaced plastic containers in the bathrooms, beach bags in the Villas and multi-room Residences have been made from recycled oceanbound plastics and plastic straws have been banned entirely.
Back on dry land
Two other big sustainability projects that are 'making waves' on dry land are Homegrown@Amilla and Homemade@Amilla. These pioneering garden-to-table projects utilise the unusually fertile island soil, supported by new hydroponics systems and a custom-built mushroom hut, to grow almost all of the resort kitchen's salad leaf requirements, as well as organic herbs for garnishes, not to mention fresh fruit and vegetables. Lowering the amount of produce imported by boat and plane to the island helps reduce the resort's carbon footprint, while the Homemade@Amilla initiative reduces packaging waste from imported products such as coconut oil, probiotic sodas, kombucha, kefir, jam, pickles and more, as they're made in-house.
Fresh eggs are delivered to the kitchen daily via Amilla's Cluckingham Palace chicken coop and water is made in the resort's desalination plant as like most islands in the Maldives, it has no fresh water source. The seawater is transformed into drinking water, mineralized and then bottled in reusable glass bottles.
Of course, not even Amilla can grow everything a 67-villa resort needs, so the resort has also committed to working with responsible suppliers who provide sustainable produce. Where possible, Amilla buys from local farmers and fishermen on neighbouring islands, but where must-have ingredients need to be sourced from further afield (such as cold-water fish, wines, etc) Amilla only partners with ethical suppliers.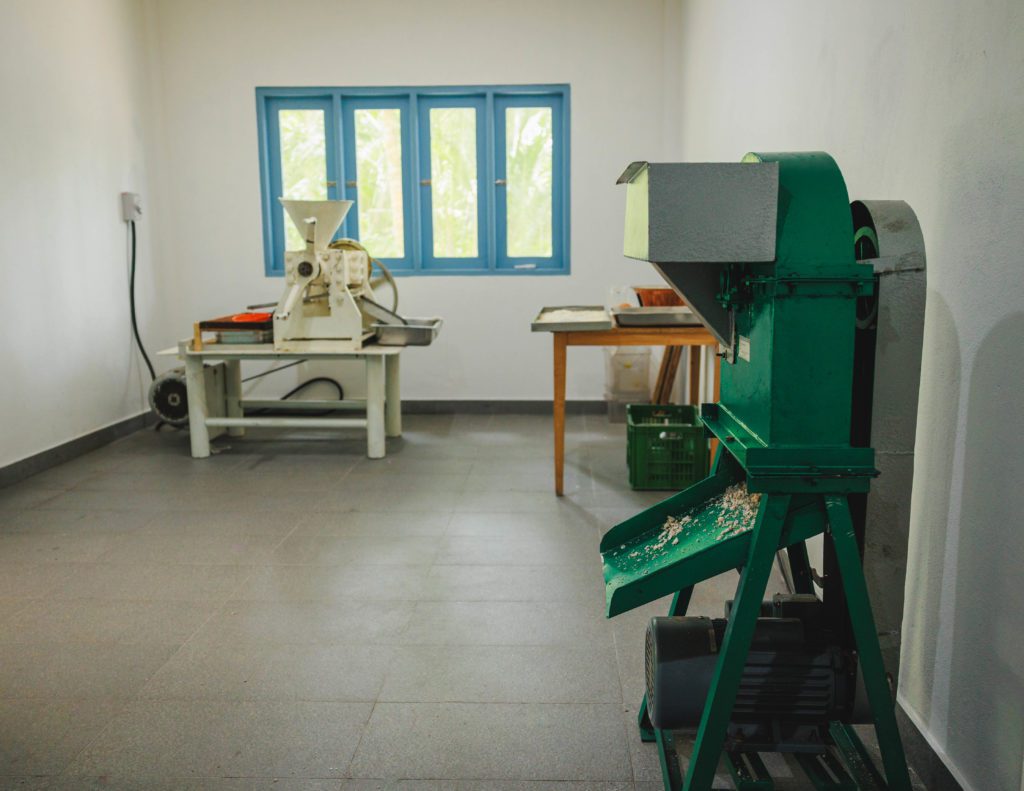 Sustainable communities
Sustainability extends to Amilla's local communities, too. Amilla Maldives Resort has started a scheme to 'adopt' local islands and support them on sustainability issues (which is very useful, since there are no recycling facilities in the majority of island villages/towns). The resort has also restarted cultural immersion tours on neighbouring islands, which help bring in revenue to the local community, as well as working with craftsmen and women in the atoll who sell authentic souvenirs at Amilla. In addition, Amilla is committed to uplifting Maldivian talent, from guest artists and performers to employing more Maldivian women and giving local staff training to advance their skillsets and careers. This helps make the local community more sustainable, too.
Other sustainability projects at Amilla Maldives Resort and Residences include an in-house recycling plant named UN (UNdo The Harm), Foraging Lunches to raise awareness of the local and indigenous bounty of food available on the island, The Nut coconut processing facility to supply the kitchen and spa with coconut flesh and oil, single-use plastic audits, solar lighting back of house, recyclable coffee pods for the in-villa coffee machines, reusable food boxes for pizzas and other takeaway items, and green waste from gardening is used to create compost.