Never let it be said that dive manufacturers don't listen to their customers… well, ok, perhaps not always, but in the case of Otter Watersports, a definite 'yes'.
Otter supremo John Womack had been asked many times for an Otter 'poncho' – you know, the sort of thing made insanely popular by all these open-water swimmers and surf types – and now he has delivered just that.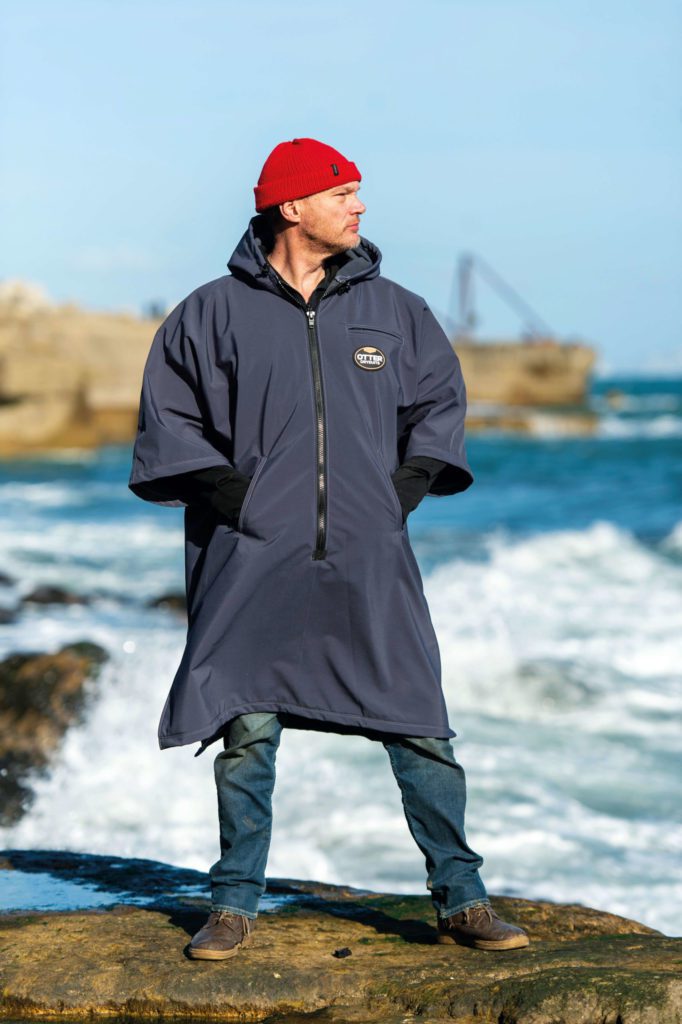 Otter Poncho Review (SRP: £95.00)
The Otter poncho is the perfect garment to chuck on to keep your core temperature up pre-dive and post-dive. Pop it on over your drysuit, wetsuit, or even over your swimsuit if you are very brave.
The hand warmer pockets are deep and toasty, and the zippered pocket on the chest is the ideal size to slot your phone in and keep it safe.
The oversized hood, complete with drawstrings to keep it snug, further helps retain your warmth on a chilly day.
It might be designed with divers in mind, but it is also great for putting on over your muddy clothes at the end of a winter's day of mountain biking, so you don't get the interior of your car clogged with grunge. I have also taken to keeping it on the RIB when we head out to sea, as it is great to throw on if the temperature drops a bit.
How Much Does The Otter Poncho Weigh
The Otter Poncho comes in at around 2kg and can be packed up quite small, so it doesn't take up a huge amount of space in your bag.
It isn't a DryRobe – these have an immensely fluffy inner lining and are much, much bulkier (as well as more expensive) – and are more in line with the Fourth Element Storm poncho and their new Tidal robe.
What Colours Does The Otter Poncho Come In
The Otter poncho comes in a selection of colours – black, grey, navy blue and red – in three sizes: medium, large and extra-large. You can then choose a short zip version or full zip.